So tell me. Is EVERY day "Laundry Day" at your house? It is at ours.
On Mondays I trrrrryyyy to get all dirty clothes, towels and sheets washed. But to no avail. And that's just the WASHING part. You know. Stick items in washer. Add necessary detergents and softeners. Transfer to dryer. Then pile into baskets. I can't imagine getting both washing AND folding done in a 24-hour stint!
The FOLDING. Sigh... The most time-consuming part of laundry. It's so pretty when it's all done. But therein lies the rub! It's never done!!!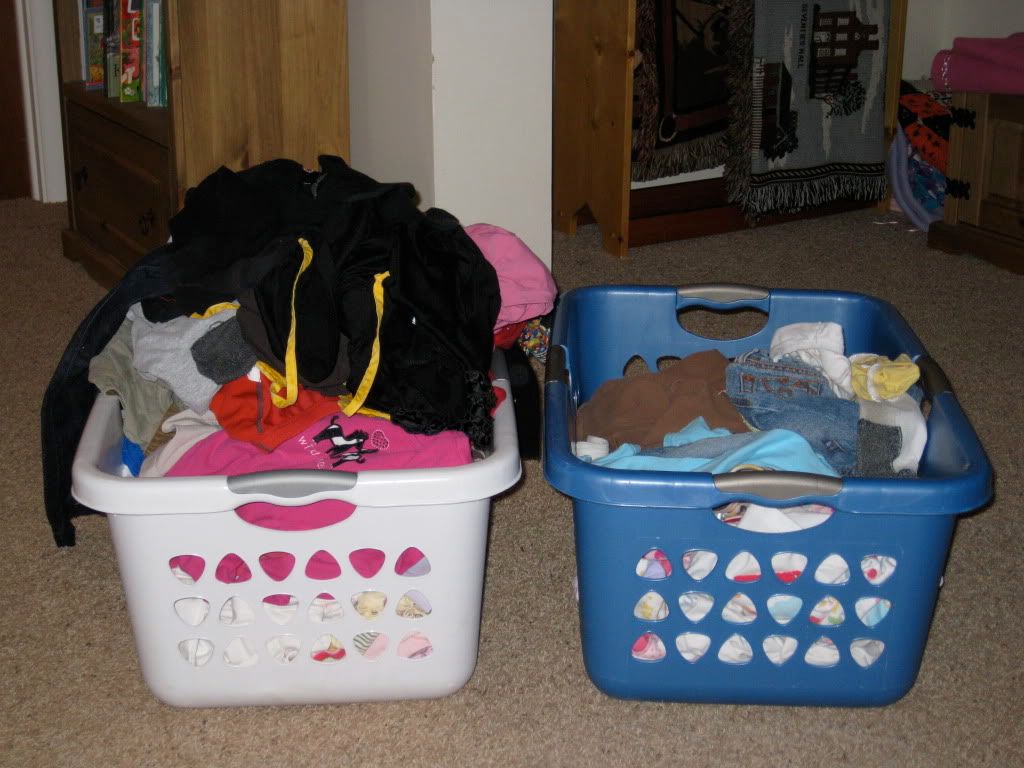 So it's Saturday night and what am I doing? Laundry. Laundry that has stretched its dendritic sleeves and socks into every open moment of my day.
Most mornings by 10AM the boys are down for naps. It's then that I hear it. The laundry voice. "Start something washing."
It's always there. Like a little black cloud mercilessly hovering. I used to hear a similar voice in college. The homework voice. Did you hear it too? It follows you around. You're perpetually behind. And the load is forever more than you can handle?
In the evenings after 9PM, all the children are asleep (usually). The house is finally quiet and there's just enough silence for that pesky voice to come calling again. And with an attitude! "Hey! Remember me? I've been sitting at the bottom of the stairs all week crammed into this basket! And you wonder why you can't find any clean socks for your girls? They're in here you ninny. So fold me... Now!"
Ohhhhh... Do I have to? There are so many other productive things I would like to do...
The days and weeks stretch on. Into one eternal laundry day. Never ending. Never beginning. Always agitating. Perpetually tumbling.
But a month ago I stumbled across some perspective.
Living a good life is about proper perspective, right? And sometimes you just need someone to put it to you straight. So I came across this letter from a pioneer woman to her daughter, archived in the Smithfield museum.
There is so much to love about this letter. Can you imagine washing clothes like this?? Granted. Back in the day they didn't wear the hoards of clothing we buy. Nor did their children have the luxury of changing outfits FIVE times a day!
The spelling is charming. Read carefully.
And I love the fact that this daughter needed a little coaching from her mother. Her Mom is so very wise.
My favorite bit of instruction is the last three words. It makes my extended laundry day....well... worth it.
"Build a fire in the backyard to het kettle of rain water. Set tube so smoke won't blow in eyes if wind is pert.
Shave one hole cake lie sope in biling water.
Sort things. Make three piles, one pile white, one pile cullord, one pile britches and rags.
Stir flour in cold water to smooth, then thin down with biling water.
Rub dirty spots on bord, then bile. Rub cullords but don't bile. Just rench and starch. Take white things out of kettle with broom handel, then rench, blew and starch.
Spread tee towels on grass. Hang old rags on fense.
Pour rench water on flower bed. Scrub porch with sopy water. Scrub privee, seat and floor with sopy water caught from porch scrub.
Turn tubs upside down.
Go put on clean dress. Smooth hair with side combs. Set and rest a spell and count blessins."
I love it. The need to use up all the water - waste not. The attention to personal care. The fact that it's okay to "rest a spell." And finally, her mother's gentle reminder to "count blessins."
So today as I look at my spilling baskets of sheets and socks I have to stop and think. Six blessings come immediately to mind. They are the reason for all my piles of clothing and bottles of Oxi-clean.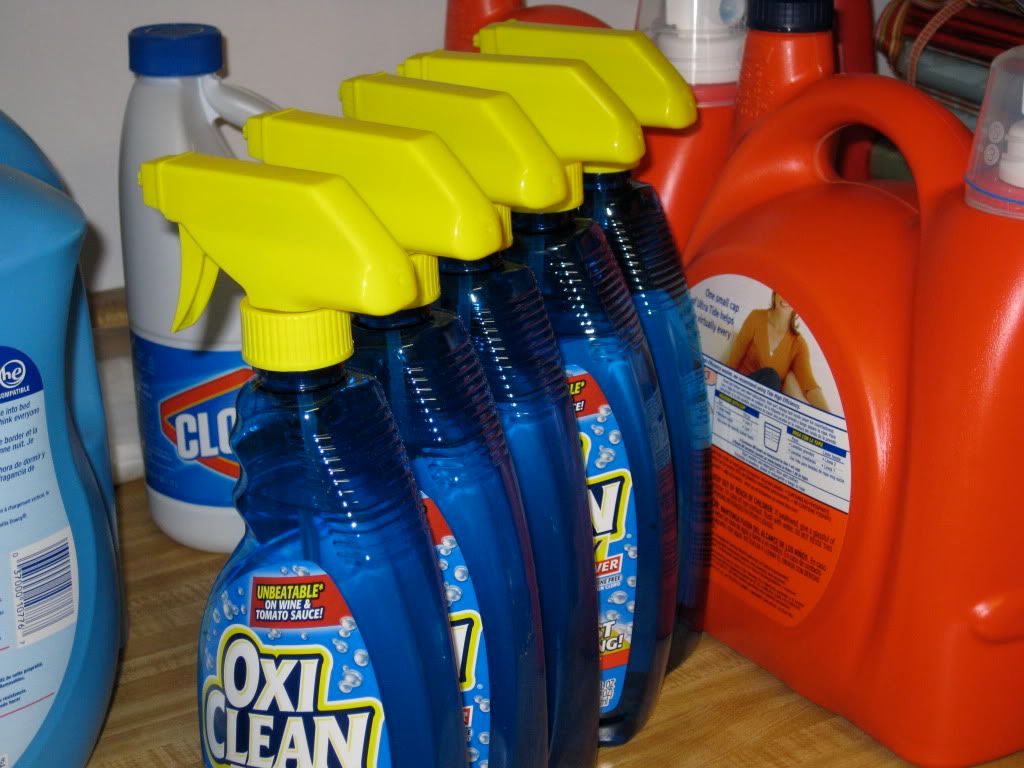 I mean - what's not to love about chocolate and ketchup stains? Biking clothes speckled with mud? And the sheets that have to be changed in the middle of the night?
We do it because we love them. The old proverb is true. "Work is love made visible."
The challenge is to not get discouraged in the daily tasks. Especially the ones that are constantly undone. Joseph F. Smith said,
"[She] is truly happy who can see and appreciate the beauty with which God has ordained the commonplace things of life."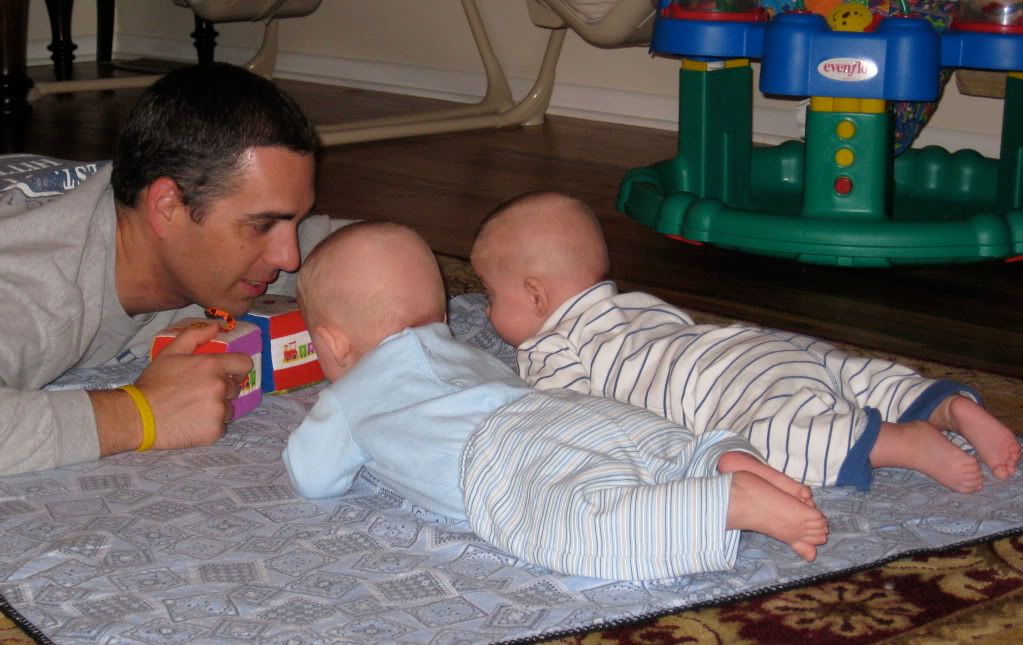 My beautiful blessings.
A devoted hubby. Two delightful boys (gifts I would say).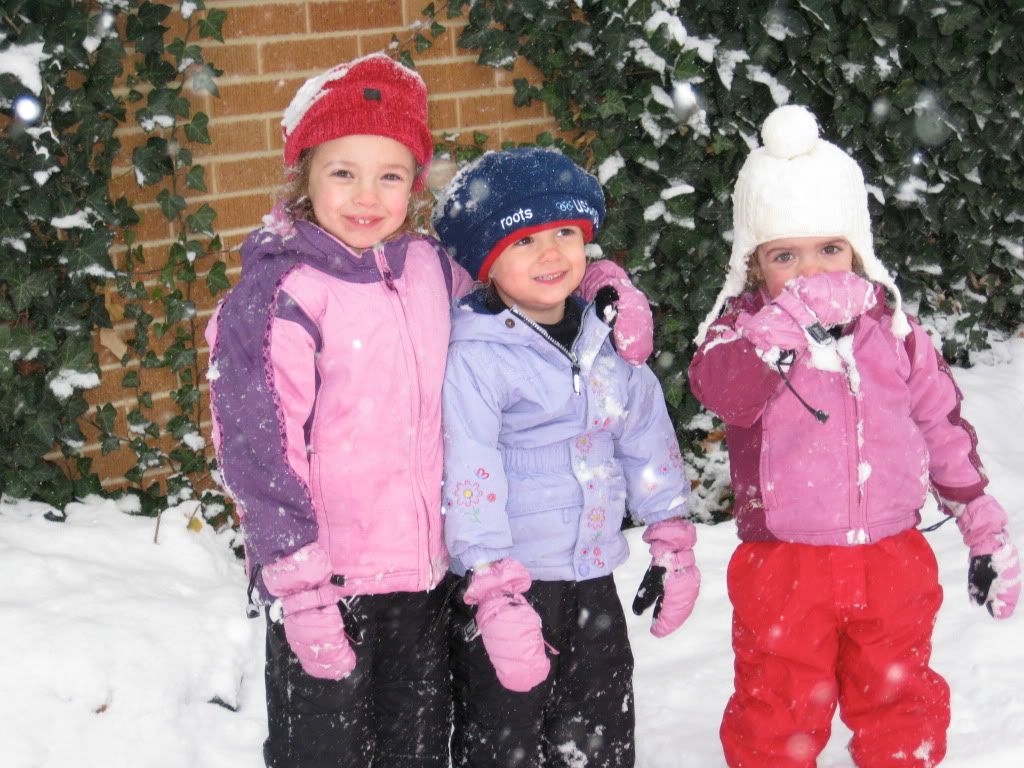 And my three adventurous girls.
That said. I won't always see the beauty in my heaps of dirty clothes. So do you have any laundry advice? It wouldn't hurt to streamline a bit. While countin' blessins, what moves your laundry along more quickly?
Or maybe this is just reality. Will I be nagged by the laundry voice for the next... 10... 15 years? A penny for your thoughts.
PS - The winners of "Guess That Twin" were Becca and Ellen. Way to go Ladies! Candy is in the mail. Except for you Ellen. I respectfully appreciate your decline.
Gordon was on the Left. Spencer on the Right. Mary - what up? Looks like we need to have you over more often!!