Tuesday night I checked the weather at midnight before heading off to bed. 8 degrees and falling. By morning the thermometer would read

ZERO.
Decision made. I texted my running buddy. "I'm going to wimp out on our 6AM run. Too cold."
I don't own a face mask. My running gloves are good but not that good. And I wasn't ready to welcome the day with frostbitten nose and fingers. Needless to say we haven't been very consistent lately.
Throw two Moms together with a total of nine kids, husbands who travel a bit, and a Wasatch winter and you have...INCONSISTENCY (not to mention INSANITY!) Crawling out of bed in the

freezing dark

to run? Certifiably insane.

Last week while walking to Darci's house in the pitch black of morning I was stunned by the brilliance of the stars.
Orion
was huge in the western sky. Beneath him the city lights danced. And an hour later the mountains were lined with a pale blue. The faintest hint of day.
I like getting up before the rest of the valley. I feel ahead, productive. A nice change from the norm - which for me is... always behind.
We run for an hour. We chat about life. Breathe hard. Process.
We're back by 7 and the house is still silent. I stretch. Shower. Then for a few minutes I open scripture. Read. Think.
Just a few minutes to take my worries, needs, and thanks to the altar. I lay them down. And the day feels

blessed.
Unfortunately most days begin a little differently. I wake to the sound of my children. Their noise cranks me into a seated position. Groggy, I teeter indian-style, trying to get my bearings. They are calling me. Four of them. All at the same time.
Eliza comes upstairs and climbs into our bed. But the other four are crib prisoners. Only I can deliver them (Don't get me wrong. This is a good thing!)
It's just a tad bit overwhelming.
The toddler/infant cacophony consists of talking, singing, laughing, cooing, growling, yelling, and crying. Yes, my girls are known to growl at each other in the morning. It's a domestic symphony.

ALL FOUR

needing me at the exact incipient moment. Sometimes I want to smother myself with pillows. But I don't. I can't. And all at once - the day is on.
I'm helplessly outnumbered. Some little person always waiting on me. And little people's needs seem SO urgent, don't they?
Moms don't stroll towards their screaming baby. We rush.

F

rom one task to the next.

Tr

iaging

as we go.
I'm trying not to rush. To let be and slow down. When I do, I notice something.
Every day is blessed. Even if I miss my morning run. Even if I live in my pajamas and never do my hair. Even if I forget to pray. Don't read. And never get the chance to sit down and check my email. If I look, I can see the day is blessed.
Today I was surprised by the

simple

joy

of the work. I wasn't trying to find it. It just came. Unexpected. Unbidden.
I bathed the boys and loved every minute. The smell of lotion on their moist smooth skin. Their warm

ruddy

cheeks. The giggles as I bounced them and nuzzled their necks. The fuzz of their toweled hair. The feel of their clean clothes. Each one a ball of

snuggle

on my shoulder when we finished. It was joy.
Eliza had a fever again today. She wanted to be held. I placed her on my lap. She slung her mamie over my shoulder and melted into me. I was glad to stop. To be hers for a few minutes.
I laughed as everyone suddenly needed a

diaper change

. I lined them up. First Gordy. Then Spencer next to Sami. Sami next to Ali. Sam helped me get the diapers. Ali got the wipes. It was a family affair. And I was so glad to have their little bottoms clean. Again.
I enjoyed making dinner tonight. Fettucini Alfredo. From scratch. It made me happy to cook something my girls liked. They thanked me. They cleaned their plates.
"He hath
blessed
mine house, he hath
blessed
me, and my women, and my children, and my father and my kinsfolk; yea, even all my kindred hath he
blessed
, and the
blessing
of the Lord hath rested upon us." - Alma 10:11
Speaking of blessings, I've been meaning to write about the boys'
Blessing Day
(
I know Claudia! This is way overdue!
) It was two months ago. And I'm just getting around to it.
My brother-in-law, Lance, took the photos.
THANKS LANCE! WE LOVE YOU!
So here it is.

October 18th, 2009

. A beautiful Autumn Sunday. All of our family present (except for Doug's Dad and brother - who were sick!). And my brother Dave and his family (who were still in Geneva).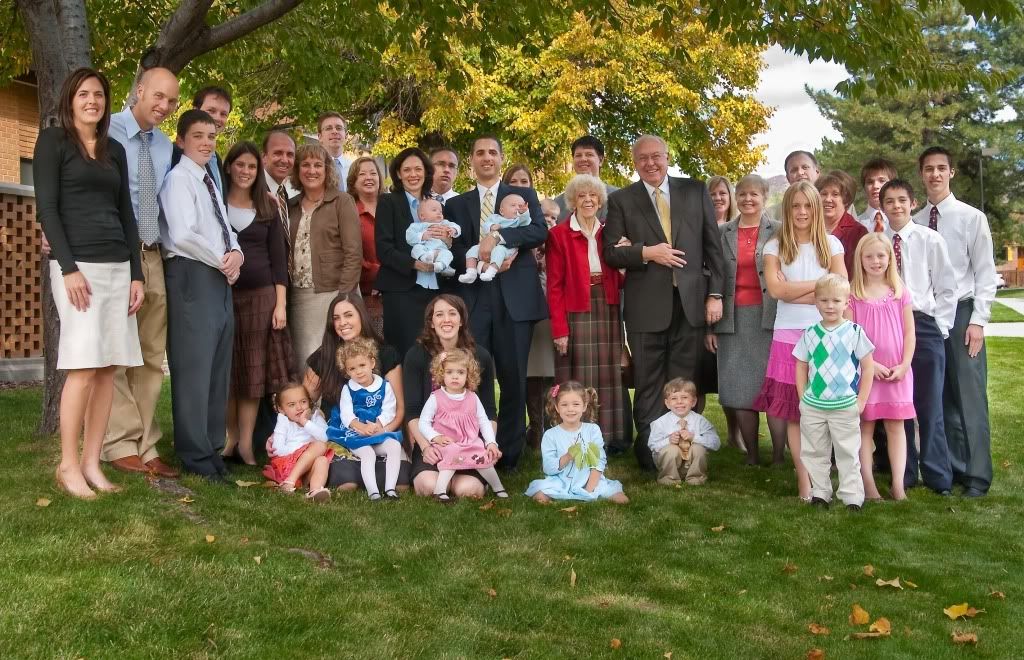 Doug's words were tender. His preparation and thoughts significant. We talked the night before about each of our sons, our

hopes

for them, our take on their emerging

personalities

. And as this group of men (that I love) circled our sons, I heard my

heart

in Doug's voice. It was a special day.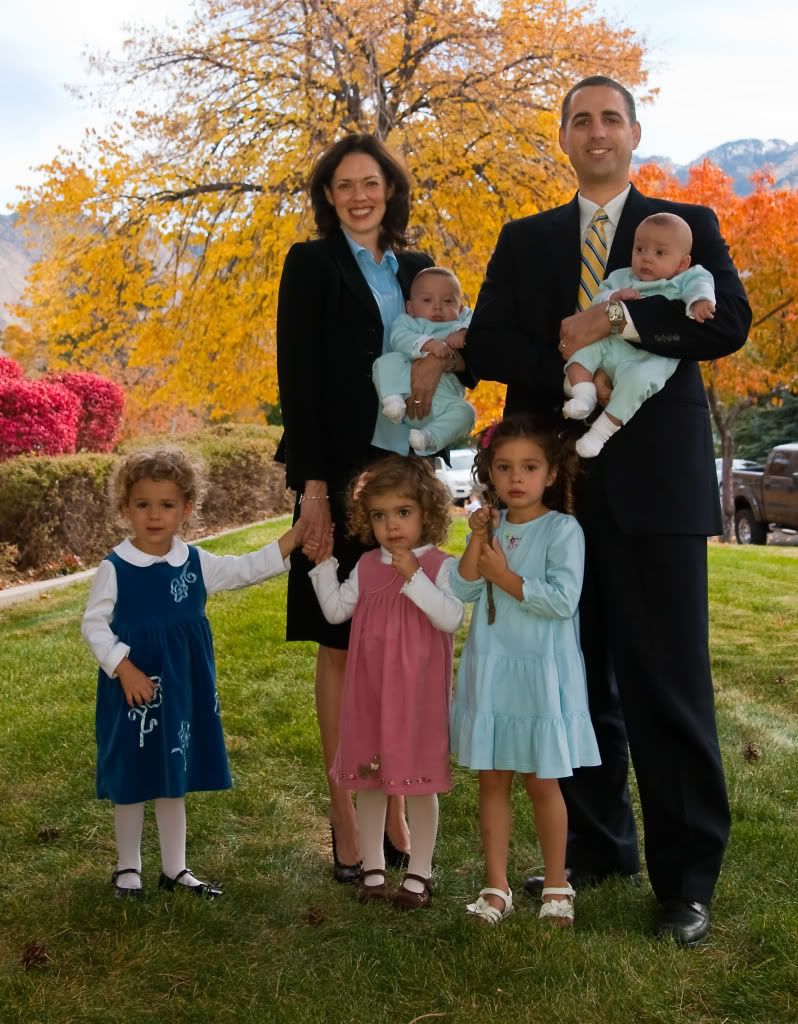 These beautiful afghans were made by our friend

Claudia.

Can you imagine the hours?? Thank you so much Claudia! We treasure all of your blankets. Works of art.
Gordy (Left) Spencer (Right)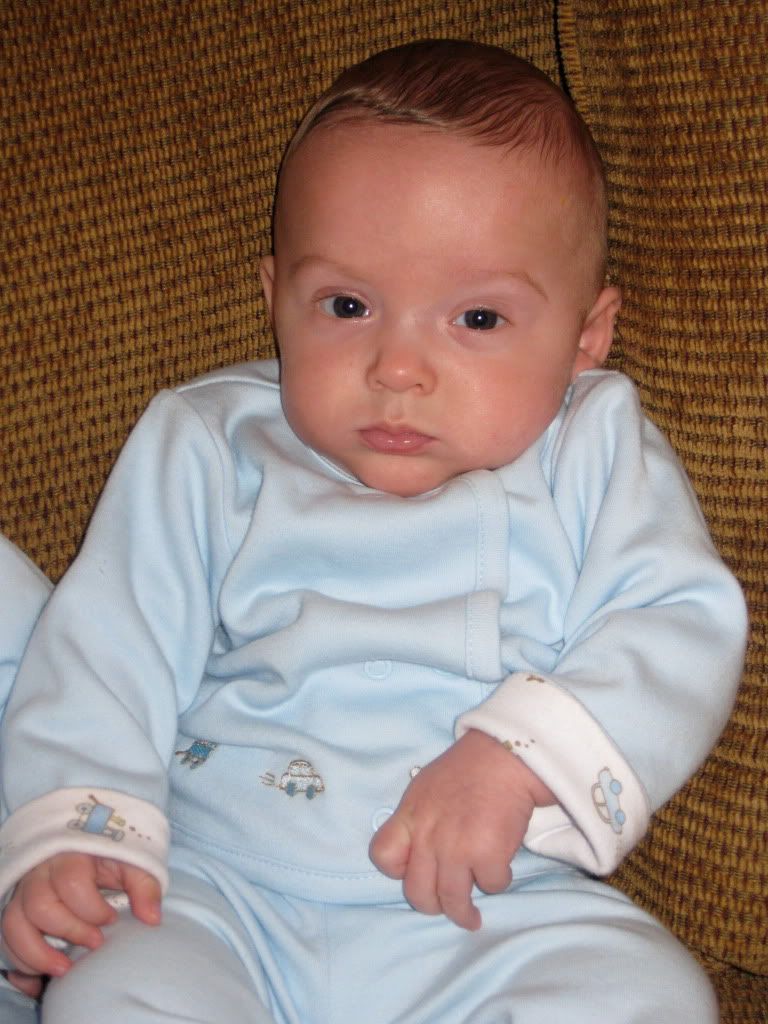 who embraced truth at an early age.
Blessed with
a desire to be close to God
to have strong relationships with your siblings -
You will strengthen, inspire and motivate each other.
Be close to your Mother - comfort her.
Live a virtuous life, make good decisions
Be confident in your knowledge that you are a son of God
In this you will have self-worth.
Blessed with
a strong and healthy body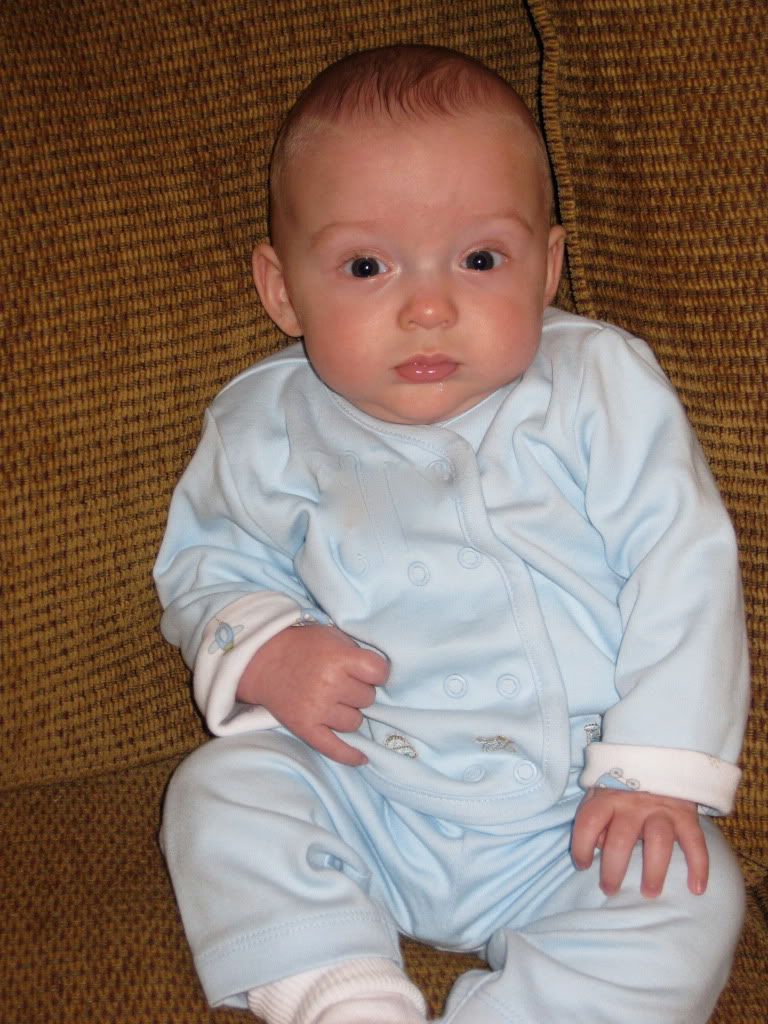 A man with great capacity for love and happiness
who brings joy to everyone around him.
a strong relationship with God
to find strength in the scriptures
and find the positive in life
You will have a great love for your Mother
You will have a great love for your siblings
Your sisters are full of the love of life
Find happiness in keeping God's commandments