I said "NO" so many times yesterday, the fact that I wrote this article makes me laugh. Around 6:00 PM last night, neighbors could have heard Eliza screaming at the top of her lungs while I grapled with her outside until, finally victorious, I dragged her into the house kicking like a wind-up toy. She had hit her sister (unprovoked) and I had seen it (unbeknownst to her). She spent the rest of the evening in her bedroom until she went to sleep. Sami and Ali kept falling apart – tearful over things like the color of their cup and a fork falling off the table. The long days of summer, swimming lessons, and no naps finally nipped us in the behind.
I was out of patience. They were out of sorts. And together, we were pretty much out of commission.
Obviously, I am a work in progress – never lacking in lofty ideals – but ever slugging along. Yesterday? It was two steps back.
But I still love the idea of saying yes. Yes to those first fragile moments when I see my children's imaginations ignite. Yes when I want to curb, cut-out, or cut-short – just to spare myself some clean-up.
Lately (not yesterday) I've been saying yes to this.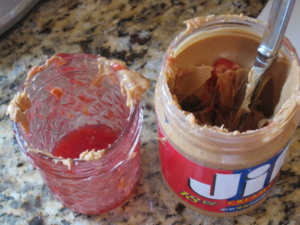 And this.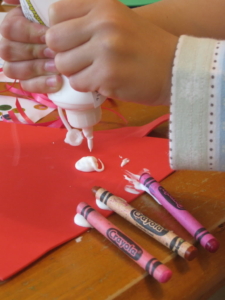 And this.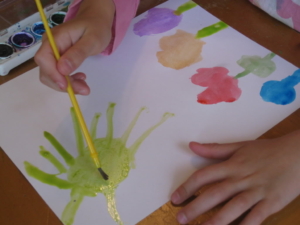 Yes to mud pies, more walks outside, and spiders in the refrigerator (you'll have to read about that one). I wrote about my experience with saying yes over at Power of Moms a few weeks back. Join the discussion there if you'd like. Or answer a question for me here.
Do you find yourself saying "No" a lot? Is it hard for you to say "Yes"? When you do, what have you noticed about your children… and yourself?