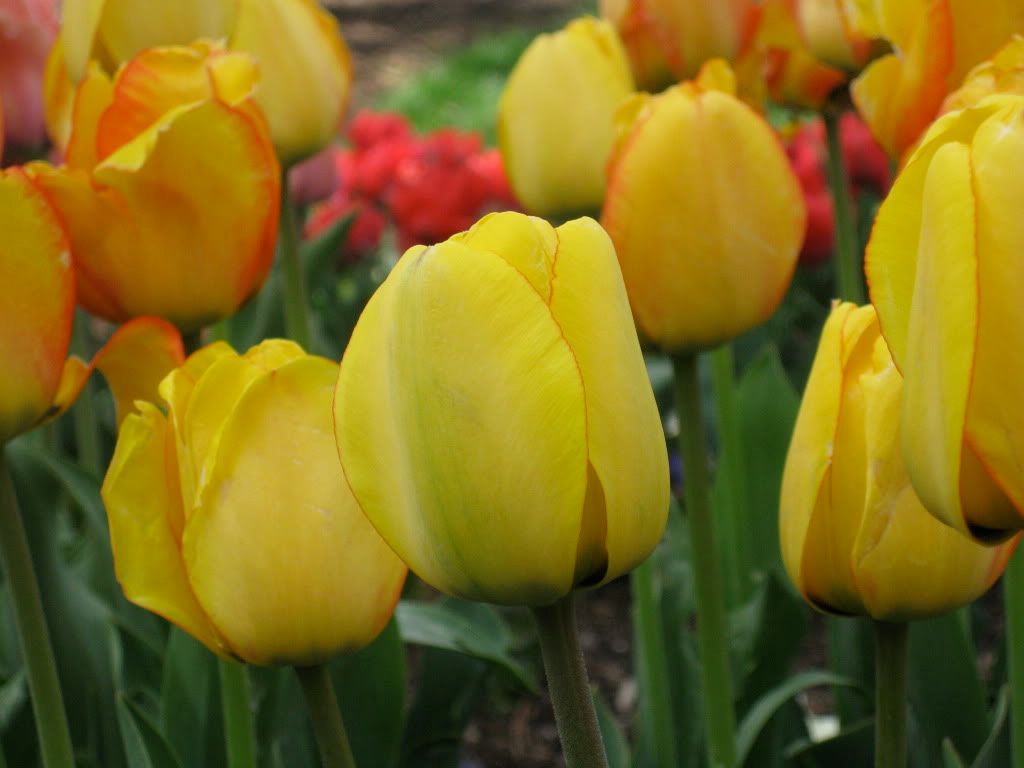 Although the tulips are long gone and Summer seems to be in full swing (finally!), I had to write about our first family outing. Yes - the first time all seven of us ventured somewhere beyond church, my parents' home, and Doug's parents' home.
We went public - to the Tulip Festival at Thanksgiving Point. It was one of our first free Saturdays after tax season. Having never been there before, I imagined fields and fields of tulips - like Holland - as far as the eye could see.
It wasn't quite as boundless and prolific as I had hoped. No fields. But patches of tulips everywhere and we had endless acreage to cover.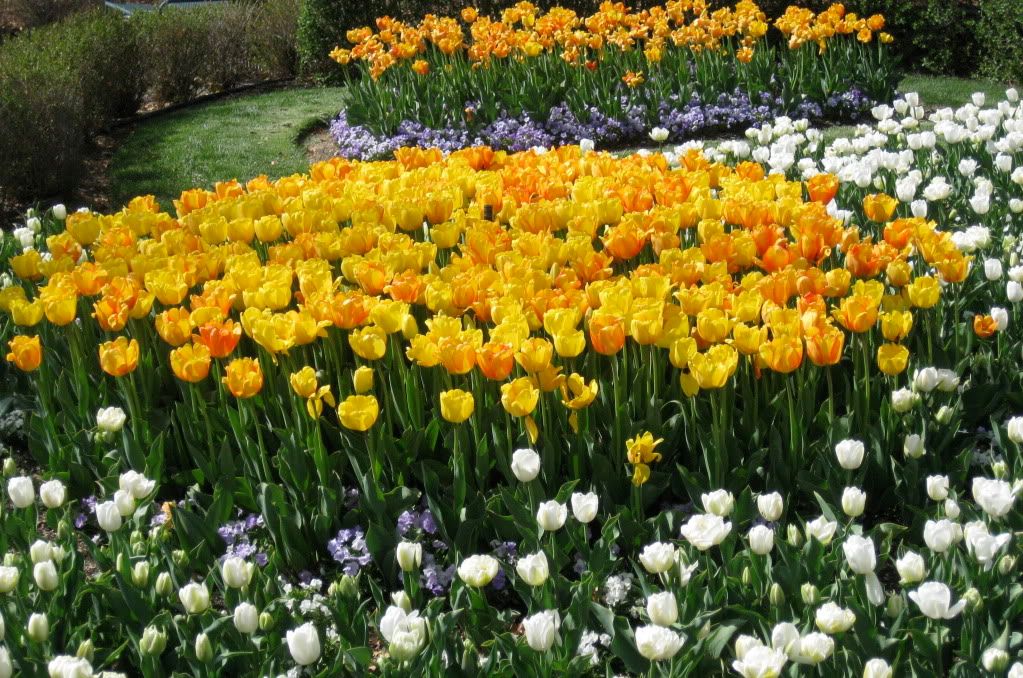 We stopped just before taking this picture for snacks, water, and a bottle-feed on a bench. Then we wound our way up and up and up this monstrous hill to the restrooms - Eliza leading the pack. She was in a hurry for good reason.
The tulips below are called Fritillaria. Fascinating. I'd never seen them before.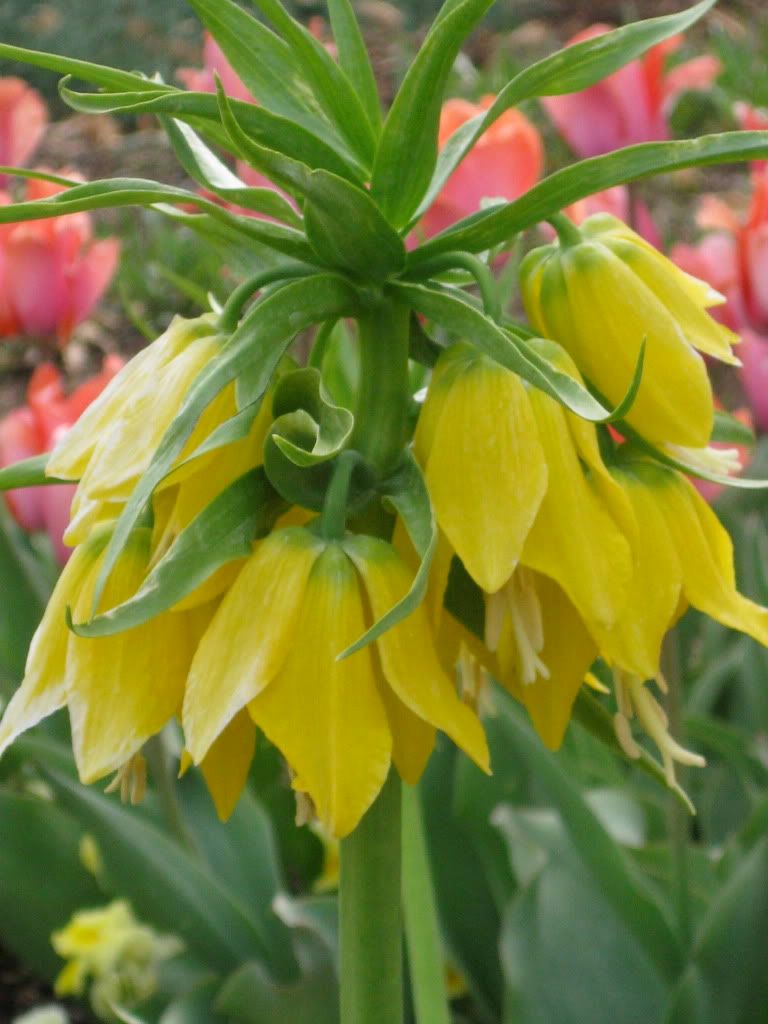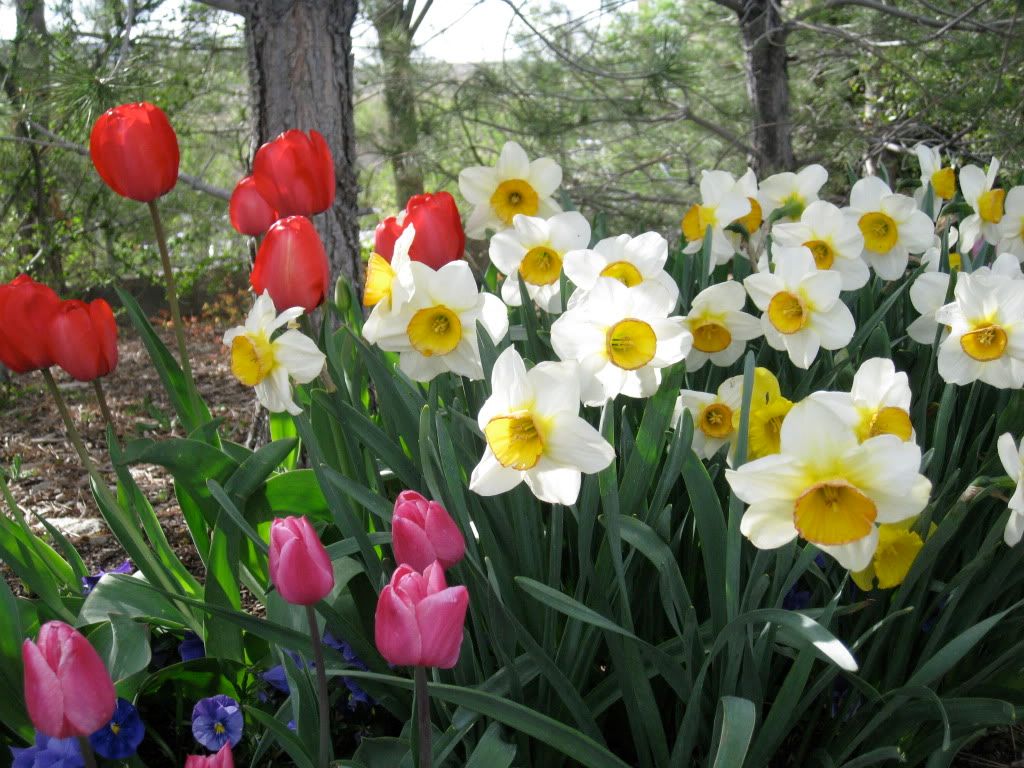 We had a great time but agreed as we were making our way back to the car, that we could have gone to the Tulip Gardens at Temple Square for Free! And it would have been just as spectacular. (Especially after handing over our big wad of greenbacks and waiting in line for twenty minutes just to get tickets.)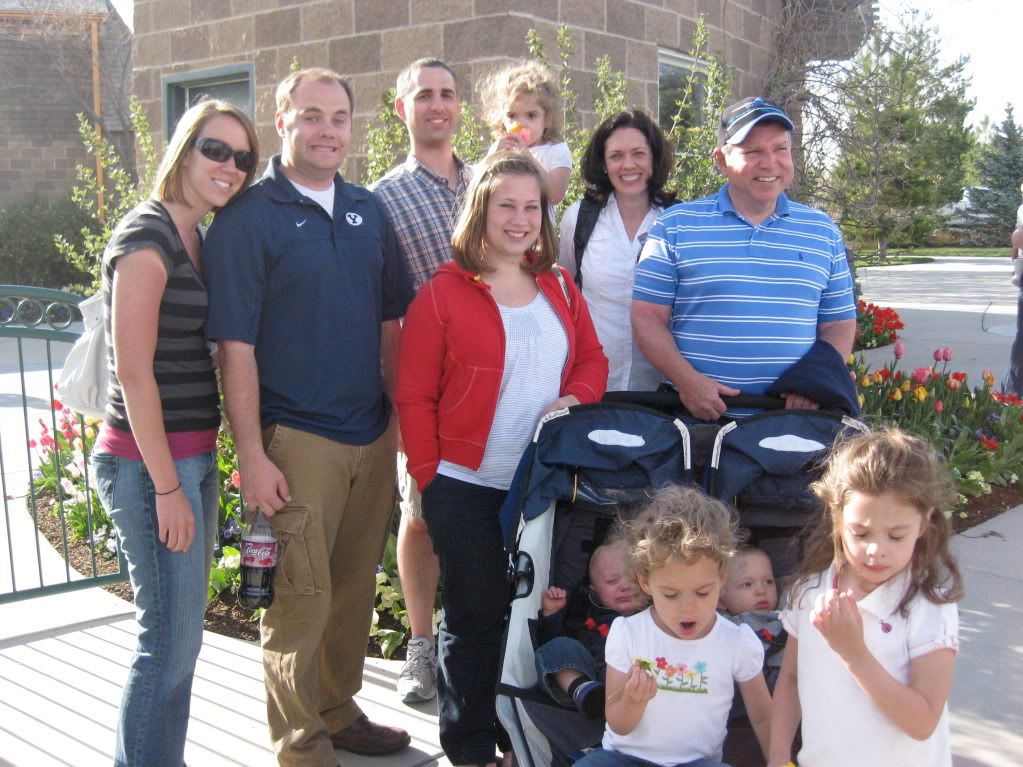 But this unexpected reunion made every dollar worthwhile. While exiting the gardens (Doug and the girls were a ways behind), I ran into good friends of ours from Virginia. There we were - all of us walking down the same sidewalk towards each other! What timing. What were the chances?
The Z family! I saw Patty and Carly first. And it was a joy - truly! Then Dennis, Eric and Alison joined us. (Love those faces Eric.) I'm including both pictures because Dennis is in the picture above. Patty in the picture below. Patty almost single-handedly kept our family fed after Ali and Sami were born. More than once, while exhausted and frazzled, I'd scour the refrigerator trying to figure out dinner, and the phone would ring. It was Patty. She'd made some extra pasta and wondered if she could bring some over. Her meal would feed us for two nights. She did this until (I believe) she got the spiritual vibe that we were managing fine on our own. I love this family.
Serendipity at its best.
Now. Just for fun, I'm including pictures from our visit to Temple Square a week later. You tell me. Would you pay for the above? Or pay nothing to meander grounds that look like this?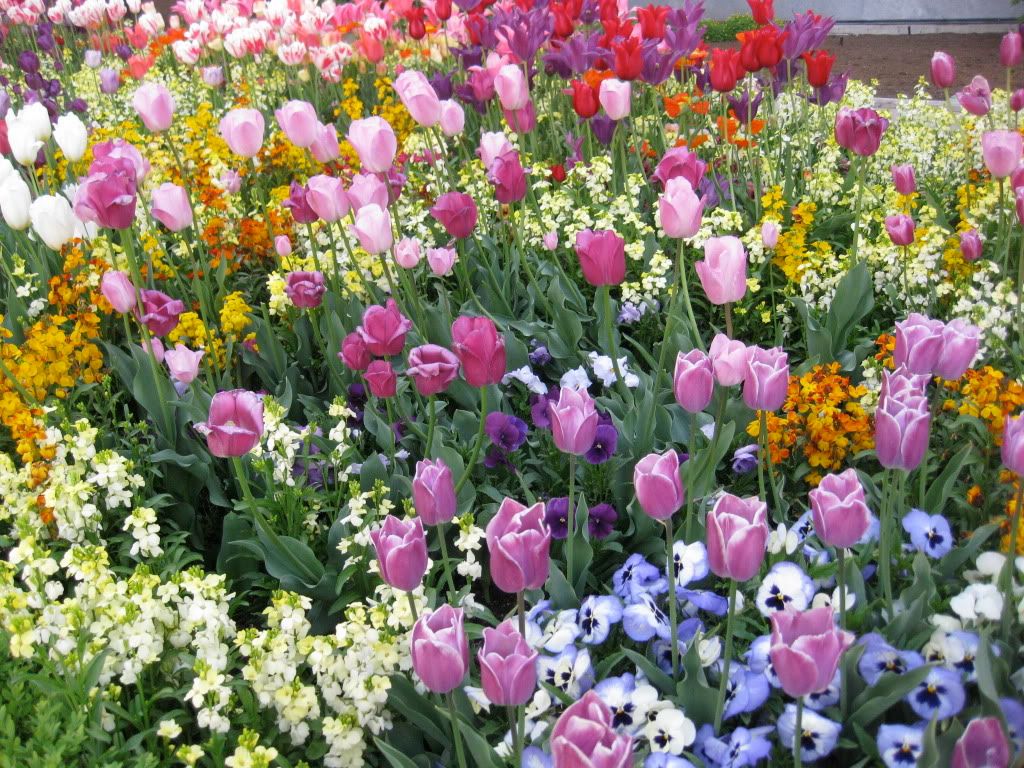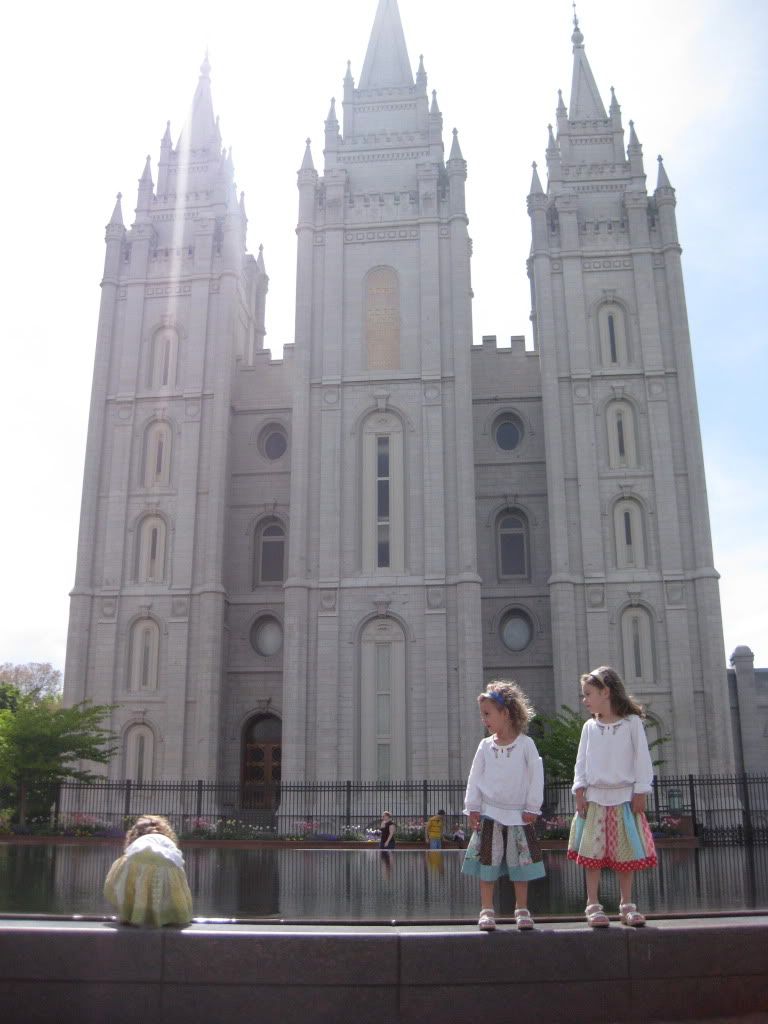 I love this picture. For Mormon children, the temple is a symbol of heaven, of all things pure. The Temple is "The House of the Lord" - a place they aspire to go when they are old enough - to marry, make covenants, and learn more about Jesus.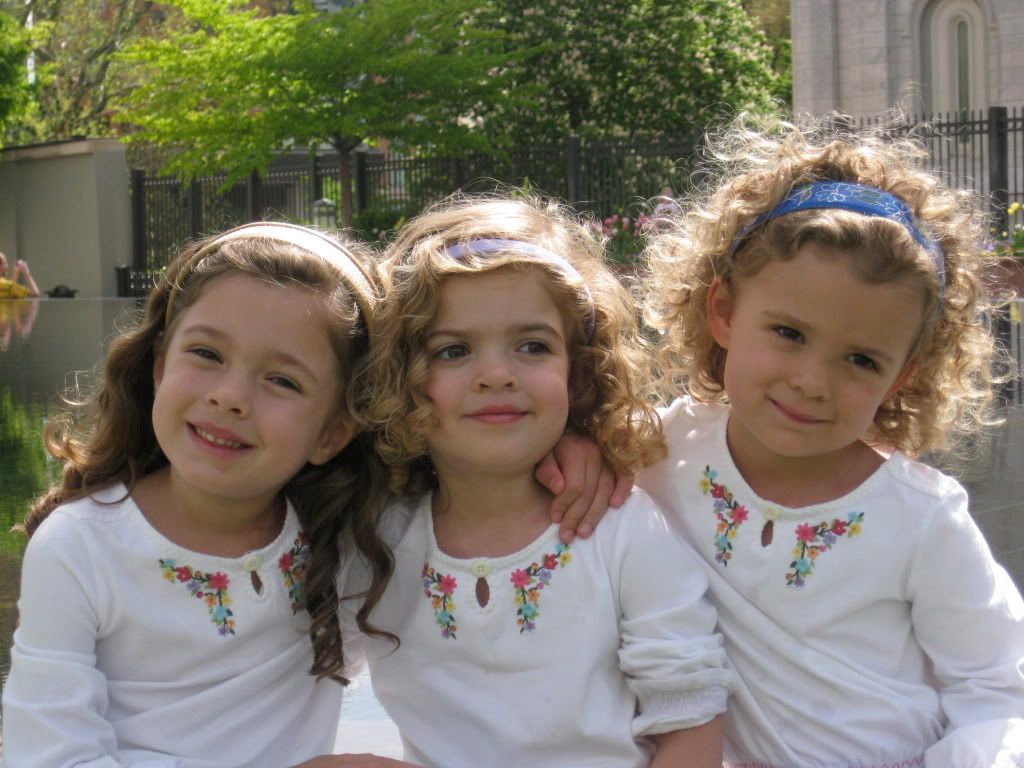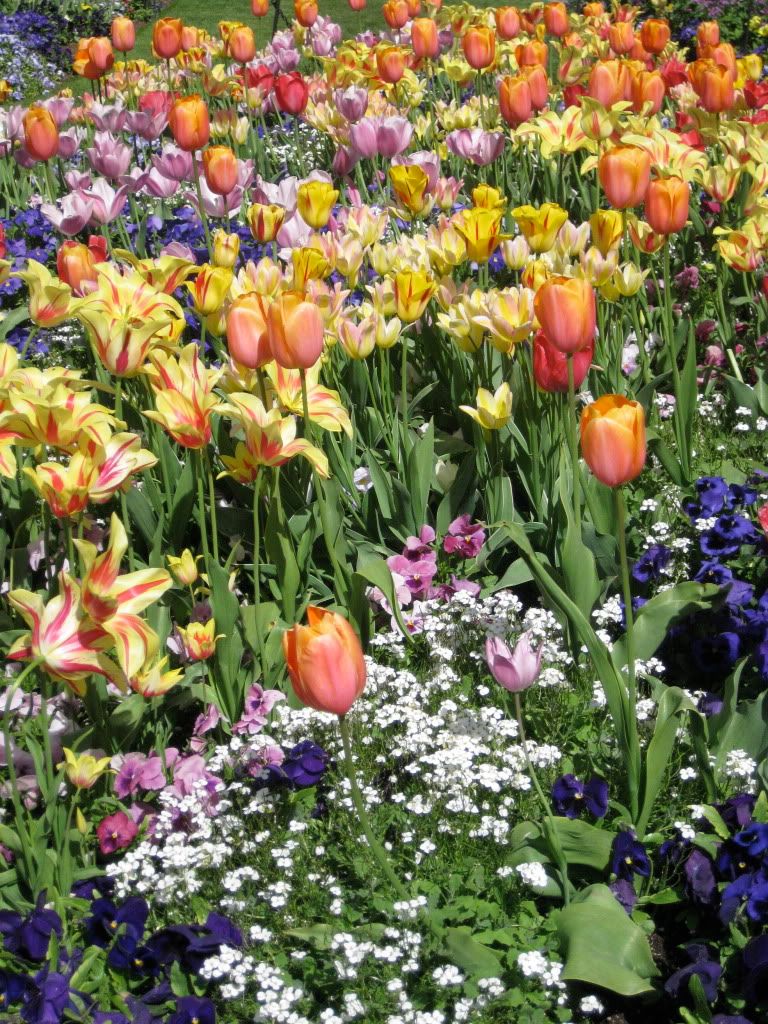 The gardens were exquisite.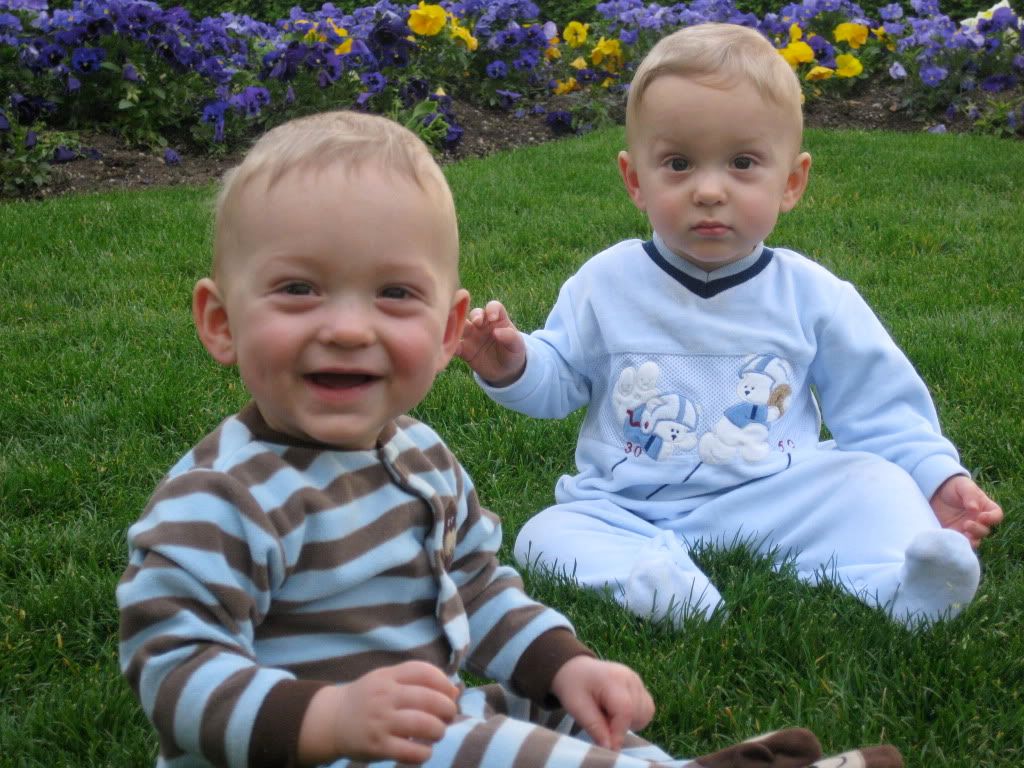 And these little guys were tickled to be out of doors. Sunlight and fresh air are still kind of a novelty. (Sad but true!)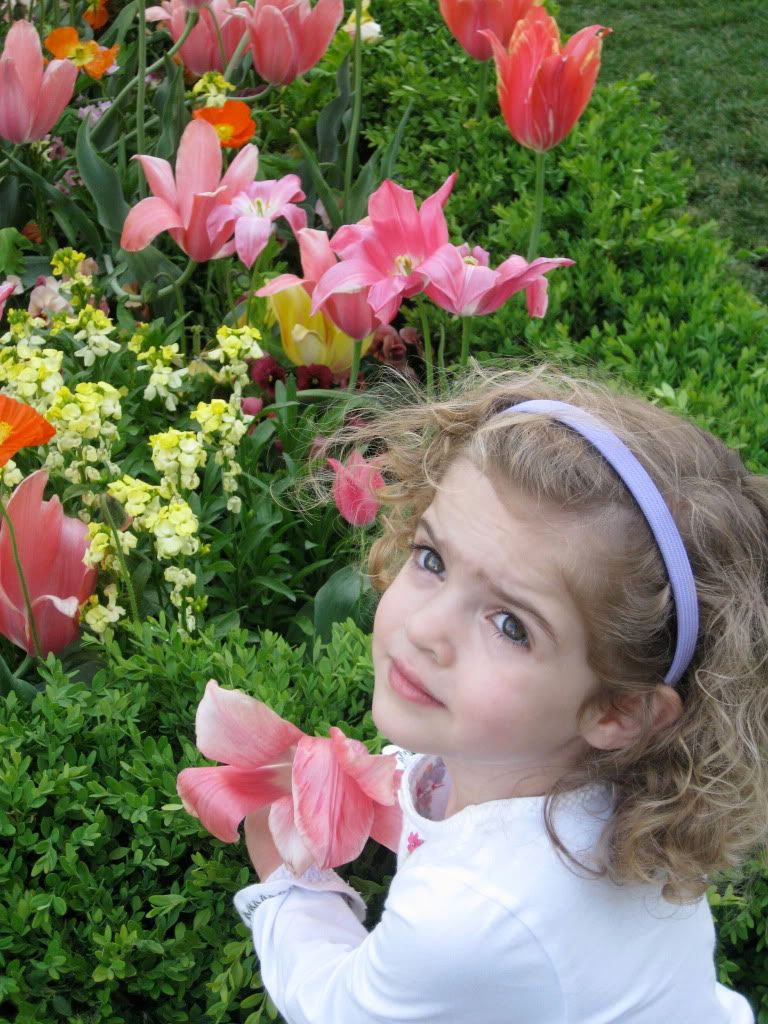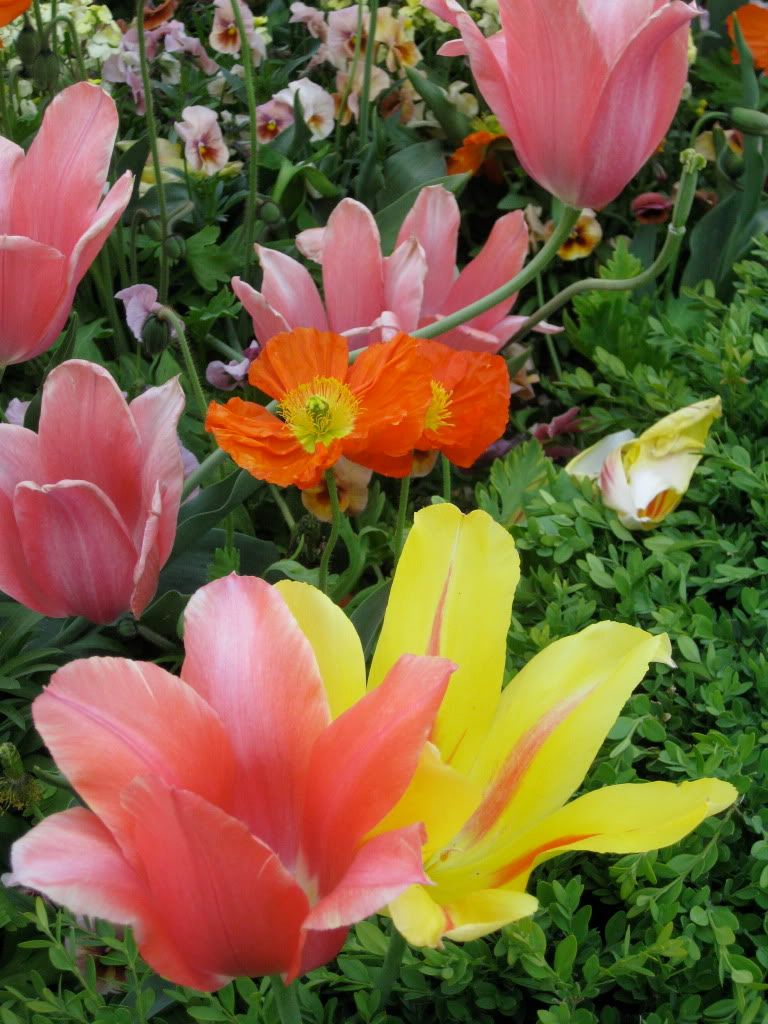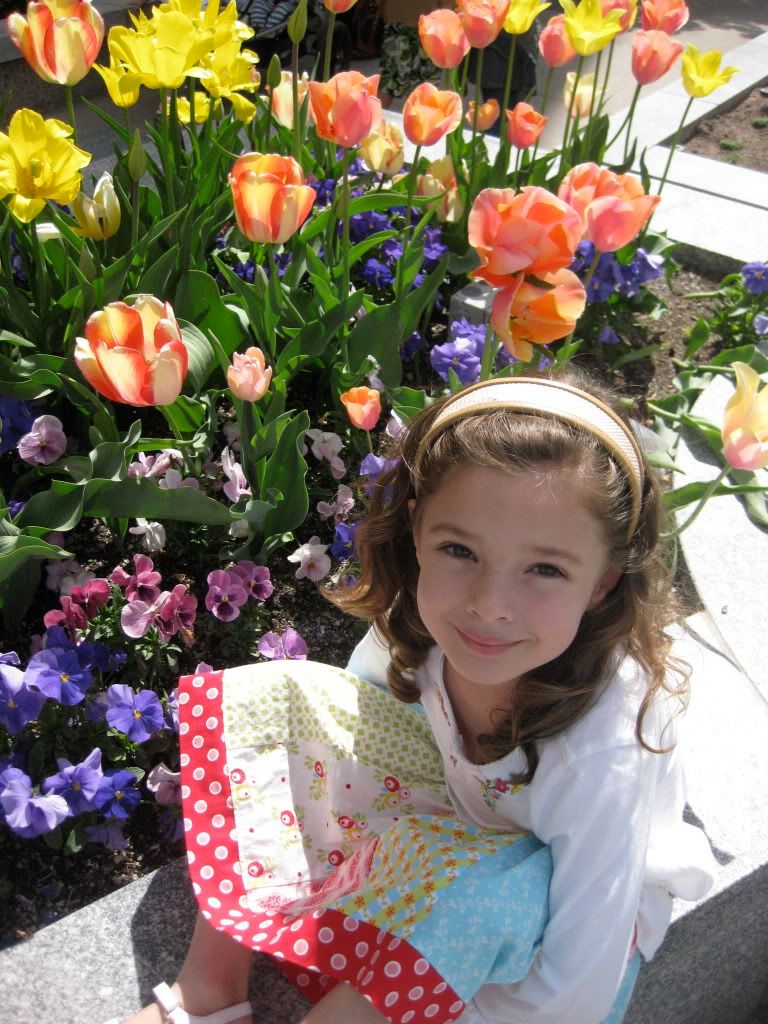 It was a memorable Sunday afternoon.
Both weekends of tiptoeing through the tulips were some of our first interactions with Spring as a complete family. It felt so good to be out together, content with each other, a resplendent world at our feet.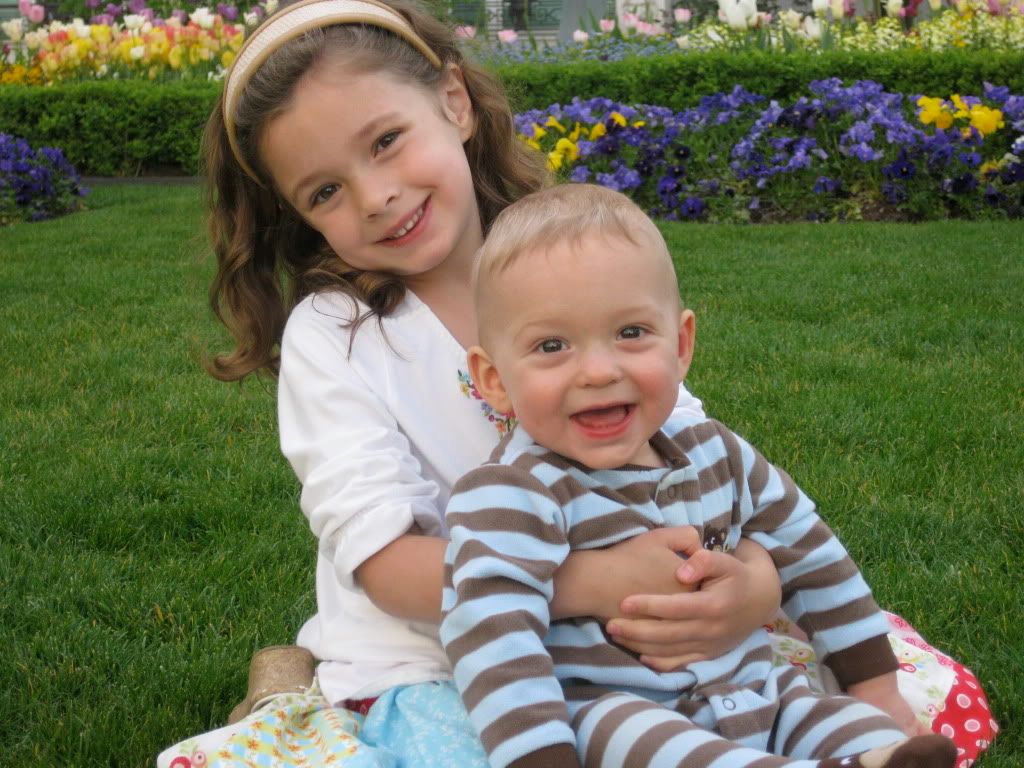 Have you been to the Tulip Festival? Temple Square? Do you have a preference?
It may be silly to compare. But next year, unless the Z family is contemplating another cameo apperance at Thanksgiving Point, we'll be tiptoeing through Temple Square.