The girls took great pride in their new responsibility as "blog hat" aficionados. Unfortunately we had a few tears. I asked Sami to choose the name out of the hat (which she did) but not after Ali began a skirmish that involved aggravated tussling and some serious teeth-gritting. Look at Sam's sad face. Still so hurt. But Grandma Nae showed up just in time to distract and take them away for the day. Thanks Renae!
So without further adieu, here's the name Sami finally fished out of grandpa's old top hat.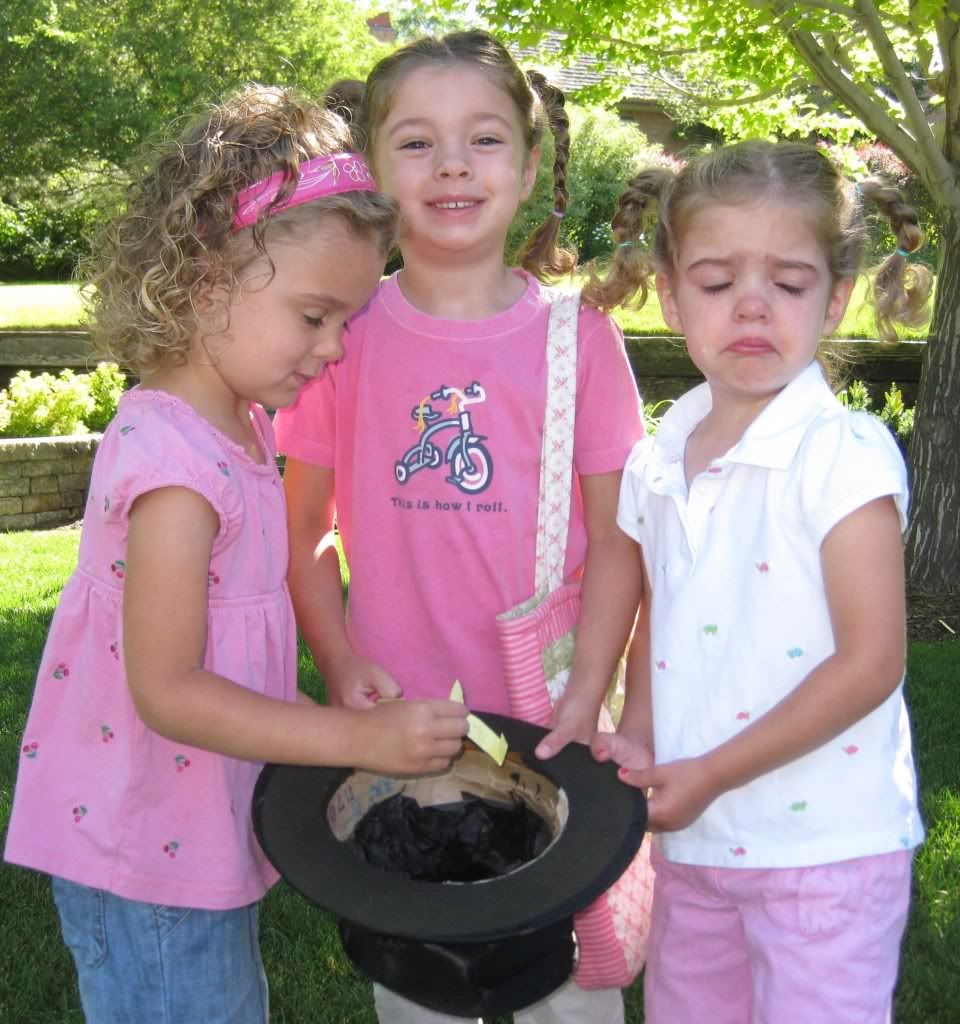 The winner of Dance with Them is... likeschocolate!
Congratulations! Please email me @ cath [dot] wildnprecious [at] gmail [dot] com with your mailing address and we'll send your book right out. Thanks everyone for your insightful comments.
I'm back to the new house to unpack boxes. Hope you're enjoying the last day of your long holiday weekend!