I didn't recognize her name. I never heard her sing. But I saw the disbelief on my Dad's face - the concern widening in his eyes. I heard the quiver in my Mom's voice. She was part of their family - their ward family. They didn't know her well but they knew her song. And the ripple of emptiness had reached them.
She was far too young. Only seventeen. All those dreams and promises - a lifetime of plans laid down.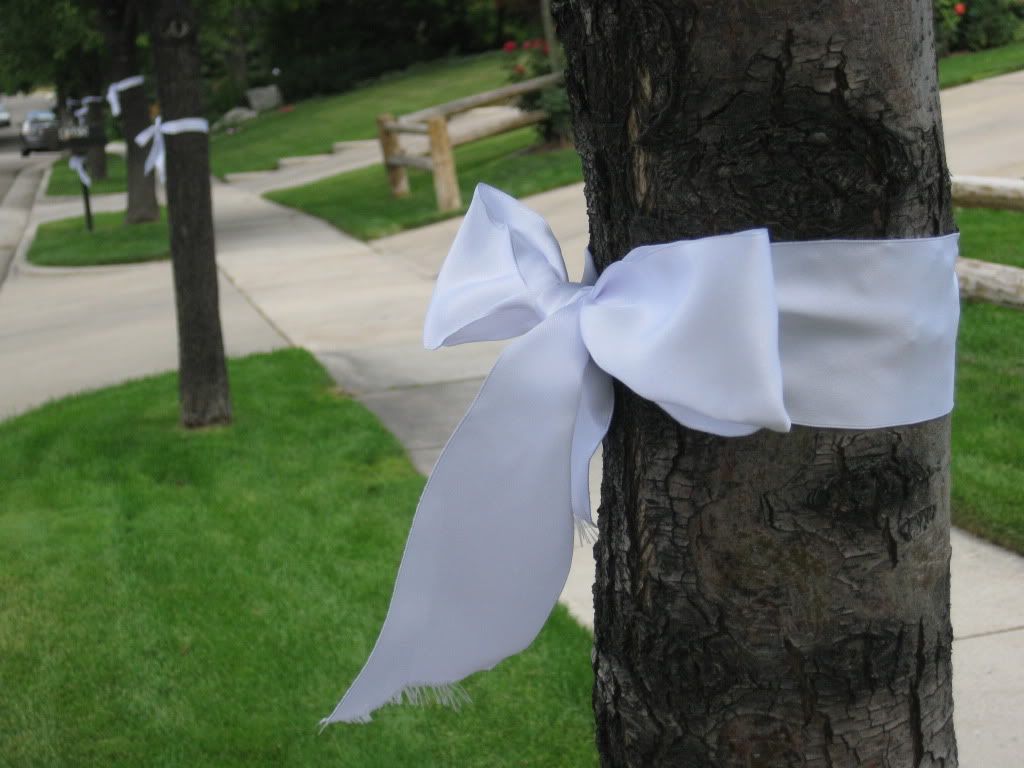 I saw the ribbons Tuesday afternoon while driving down my parents' street. Two of them. Tied in bows to the railing by the church. Then I turned onto that wandering lane and they were everywhere. Lining the pathway to her home. Ribbons. Satin and soft. On every tree. Lamp posts, mailboxes, fences, and bushes - carefully adorned by her friends - their young fingers still burning.
I drive the lane often and can't pass that flurry of white ribbons without choking down emotion. A trail of innocence, flying in the breeze, whispering the shortness of life. Singed white by the fire of her leaving.
I thought of my own daughters while reading these words from her family.
No words will suffice.
We are missing you.
Sophie Barton
April 9, 1993 - July 28, 2010