Some places you can't visit enough - f
avorite places.
Lovely spots of earth you hate to drive away from.
Albion Basin is one of those places for me. This bowl of craggy rocks and gnarly peaks, carved into the top of one of the Wasatch Range's most beautiful canyons, rests at an elevation of 9000 feet. During summer, the best snow on earth melts into the ground - greening and softening the slopes until late July, when this world, nestled just below the clouds, erupts into a profusion of reds, blues, yellows, purples and whites.
These two little beauties cracking right out of the rocks.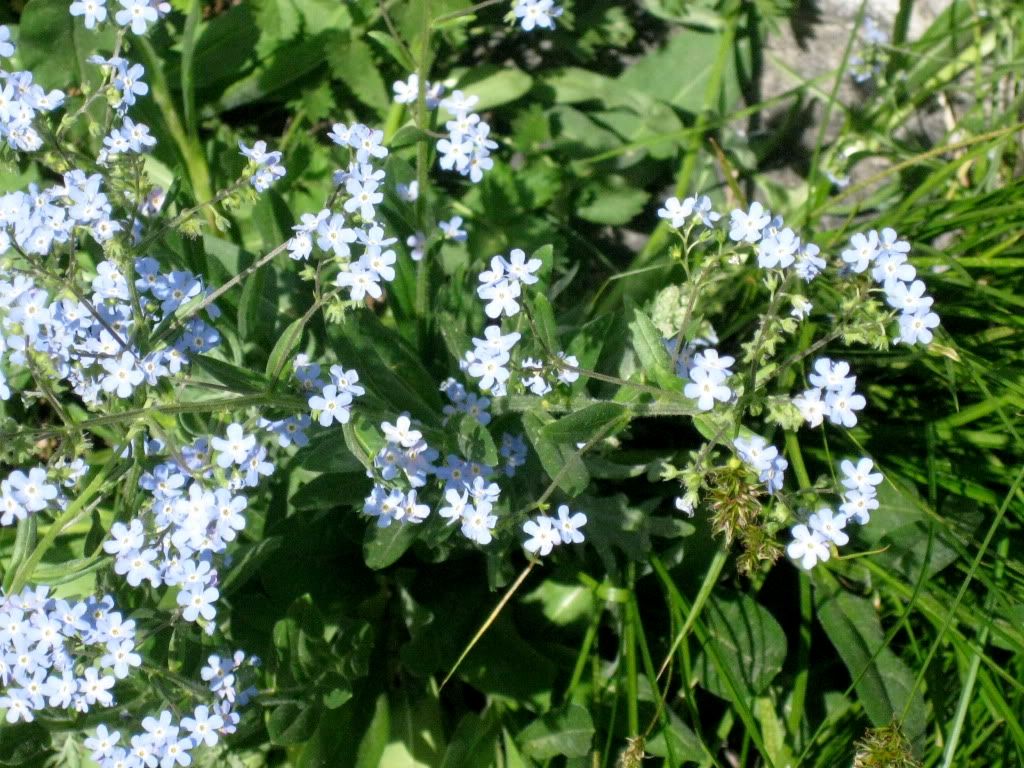 Doug and I took the kids up the Cecret Lake trail. We strollered the boys (because we couldn't find an extra pack at the last minute).
Doug muscled them up the mountain with Ali and Sami sitting on the front of the jogger more than half the way. A lot of extra poundage to push up a hiking trail.
This was our turnaround point. See the crest of the hill? On the other side is the lake. Just a few hundred feet away. But the rest of the trail was non-negotiable via stroller so we snapped a picture and headed back down.
Doug's display of endurance was impressive. Our very own Hercules. If I had been motor we would have lurched to a stop at the bottom of the first hill, stuck in overdrive, spitting dust.
Eliza found this animal bone and rinsed it off in the river. It's the femur from some kind of furry beast. (See the greater trochanter and femoral head?) Too long for a rabbit. Way too short for a deer. Maybe a fox. I dunno. But I'd love to hear your speculations.
(Sorry if you screw up your face in disgust but I like these kind of things.) I've taught my girls that they are "cool" - that bugs and worms aren't creepy or slimy - and that dirt is sometimes a girl's best friend.
Here is Eliza wielding her trophy bone, waist-deep in paintbrush and pepperweed. Devil's Castle in the background.
It's one thing to be in your favorite place. It's another to be there with six of your favorite people, at the peak of wildflower season, sharing your favorite chewing gum, splashing your feet through every possible stretch of river, listening to a thunderstorm churn overhead.
Tell me about one of your favorite Summer spots... since we're about to bid farewell to hot, sunny weather.