Thirty women. From different places, different faiths and different life paths. They came from Massachussetts, North Carolina, Connecticut, New York, Idaho, Utah, New Mexico, and Virginia...
To this destination...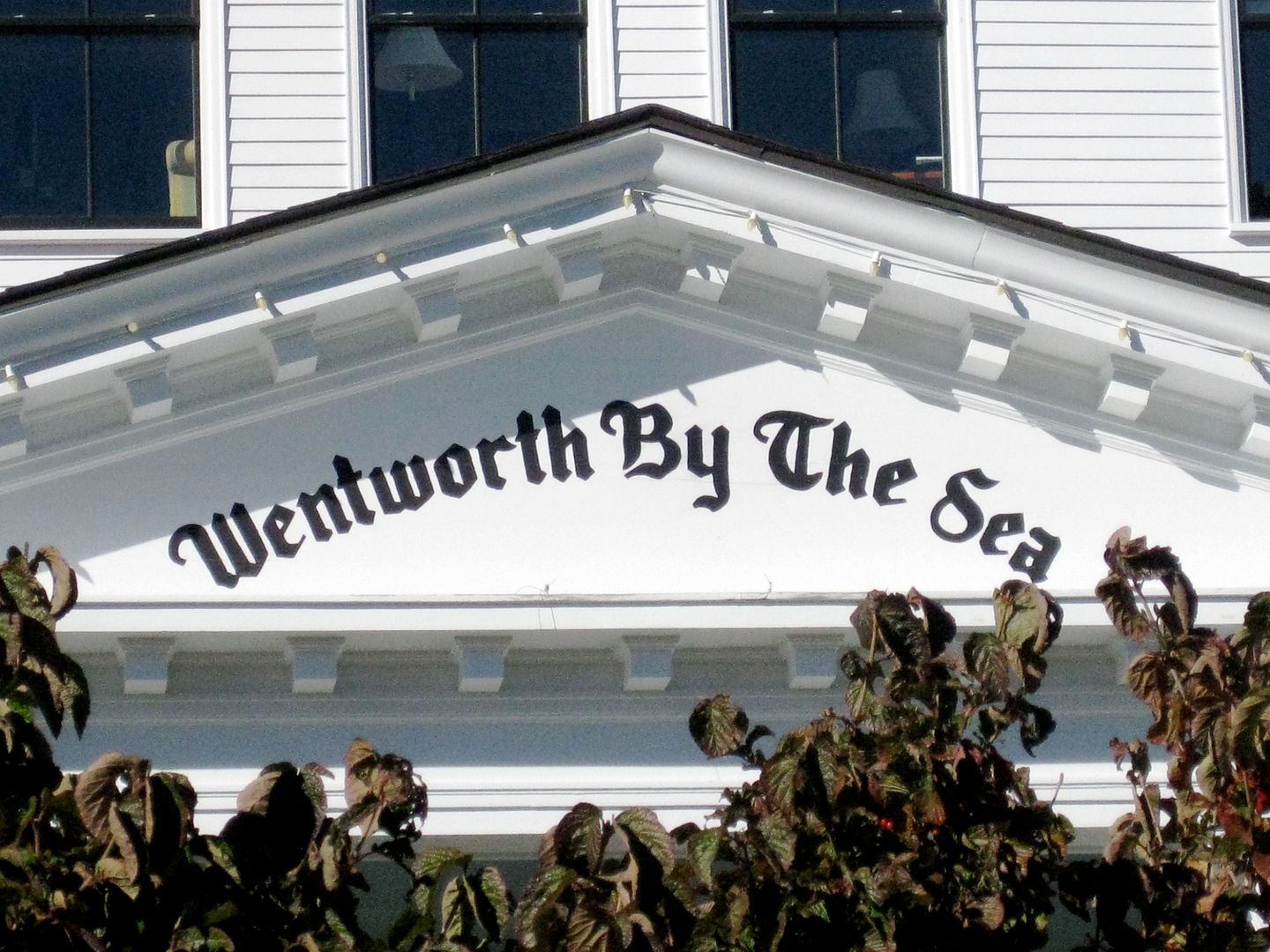 For one weekend. One common purpose. One important cause.
Motherhood.
In less than 48 hours I had a network of new comrades - exceptional individuals with diverse talents and abilities, all committed to doing one thing the best they can.
Motherhood is one of the most noble causes of humanity. I believe its impact reaches further, runs deeper and lifts higher than anything else. But very few organizations nurture it, build it, better it.
I learned a great deal from this group of women. We shared ideas, posed questions and discussed how we could mother "on purpose" - how we could be more deliberate in the families we are creating. At one point I surveyed the room and just took it all in. Women coming together like this was inspiring, powerful.
And we found each other
h
ere.
Thank you
Saren
and
April,
for creating Power of Moms. A place with resources, ideas, and support that (I know this sounds big)... can change the world.
I'll write about some of the systems and ideas I plan to implement in the future. But if something like this appeals to you, start planning ahead. We're already talking about a reunion retreat next October. (Newbies welcome!)
I was SO happy to be with these girls again. Saydi, Allyson, and Heather. We met sixteen years ago during college while living abroad in Israel. These women are beautiful, devoted mothers. I love them.
I traveled with my good friend Kelly. She makes me laugh, rolls with the punches, and keeps things calm. (Very helpful when I got us lost by the waterfront AND took a huge piece of black plastic off Saydi's car while pulling into her driveway!) It's true - I did. I know... ACK!
Kelly was the perfect travel buddy. When her husband dropped us off in front of Delta's sky cap, I only had one bag to worry about but for a brief second I felt my stomach somersault. The same fluttery flip I get every time I fly with children. I did a quick self-check. No children. No meltdowns to anticipate. No diapers to change on top of a toilet lid in the airplane. I realized this was the first time I had flown without babies and car seats in several years. Liberating.
Saydi
picked us up in Boston. We owe her a gargantuan thank you for driving and putting us up in her beautiful home. Kelly decided Saydi is her new hero. I feel the same. But for me, she assumed hero status years ago.
Here we are on Saydi's front stoop.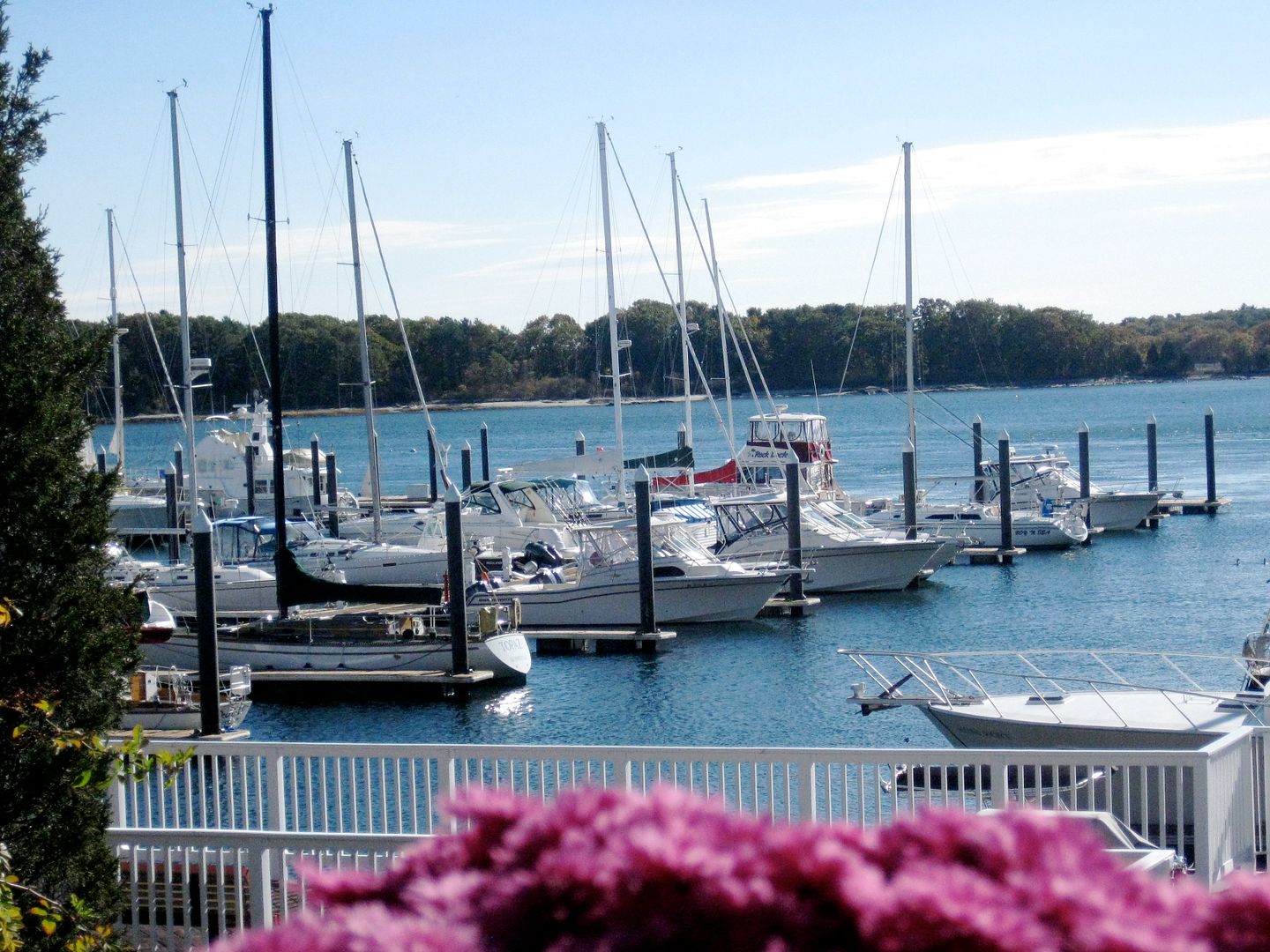 I stepped outside for a few minutes one afternoon to walk the grounds and catch a glimpse of the open sea.
I couldn't have gone without Doug (who got all five kids dressed and to church ON TIME! That deserves a serious boo yah!) and his parents (who spent oodles of time with the kiddos while pulling wallpaper in our kitchen. I could kiss their feet.)
So are you mulling the idea? Come with us next year! There's Power in New England. And we'd love to share.