Guess who's coming for dinner tonight?
Daddy! It's October 15th! A regular day for most people but for us, it's "Cel-e-bra-tion time!" (Can you hear Kool & The Gang? Give a listen. It will make you happy.) Yep. We get our Daddy back!
Doug's October deadline rivals the April one. The two-month push is just as long, we see him just as little, and miss him just as much as we do during regular tax season. Maybe more - because the weather is beautiful and we're ready for some outings. But e
ven during the busy months, I realize I couldn't do what I do without Doug. Putting in the long hours for his profession allows me to be home. And because I do what I do, he can burn the midnight oil. We make a good team. I'm just ready for us to run side by side for a while, rather than passing the baton.
So we're planning a celebration trip down south. For you easterners, you're thinking Hilton Head, OBX, something beachy like that. But here in Utah, we mean red rock country - a break for the border of the Beehive State.
We're not leaving for a few more weeks. I have

THE RETREAT

to attend next week, and there's Halloween to pull-off and such. But the girls are already talking about "The St. George House" (which belongs to Doug's parents who are lovely and so generous to share).
In August we trekked south for a family reunion (my side). The girls have been asking to go back ever since.
We stayed right in Zion's National Park. Most of the childless family members hiked Angel's Landing while the rest of us herded 9 toddlers (two babies in packs) along the Riverwalk trail. It ends at the Virgin River Narrows where Doug took the brave ones out into the water. Clutching sticks to balance, they forged their way upstream but returned a few minutes later, soaking wet, teeth a-chattering.
This picture of my Dad is blurred but his face says everything about the experience.
In the time it took our intrepid hikers to scale five steep miles up the Landing and back, our posse' made it one measly flat mile to the river. My Dad
acted as sweeper, happy to bring up the rear, but by the end I think he was wishing for a cattle prod.
Who did he spend most of his time sweeping? Sweet Sami - who hunted for squirrels, sat on every rock, and picked up every sparkly object she saw.
After the Riverwalk, I ditched my point and shoot and borrowed my brother-in-law's camera. A Canon 10D. (Lance took the group photo top of post.) I had a blast getting in tight with the telephoto lens and catching real smiles before they disappeared.
I have no aspirations to be a photographer (obviously), but I do have this Christmasy kind of wish to "capture the moment" with (and for) my children. Without faster shutter speed, though, I'm doomed to keep missing. So Santa, if you're reading, I would really really love one of

these

for Christmas. I promise I've been a good girl. (Yes, I know I'm dreaming big Santa.)
The cousins loved being together.
We swam here. Lofty towers rising out of the earth on every side.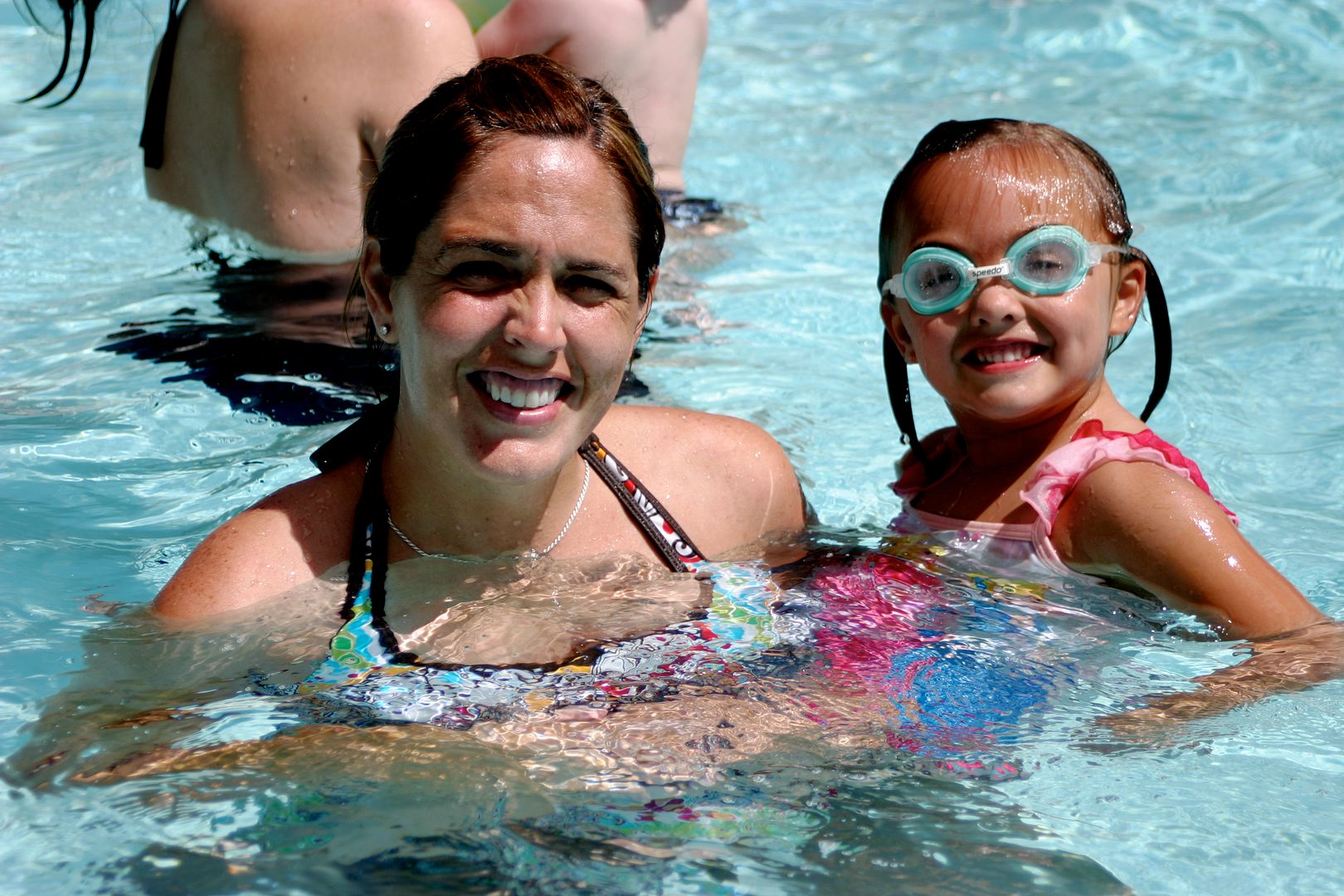 I experimented with Lance's camera while everyone was at the pool. Here's Deb and Lizzie.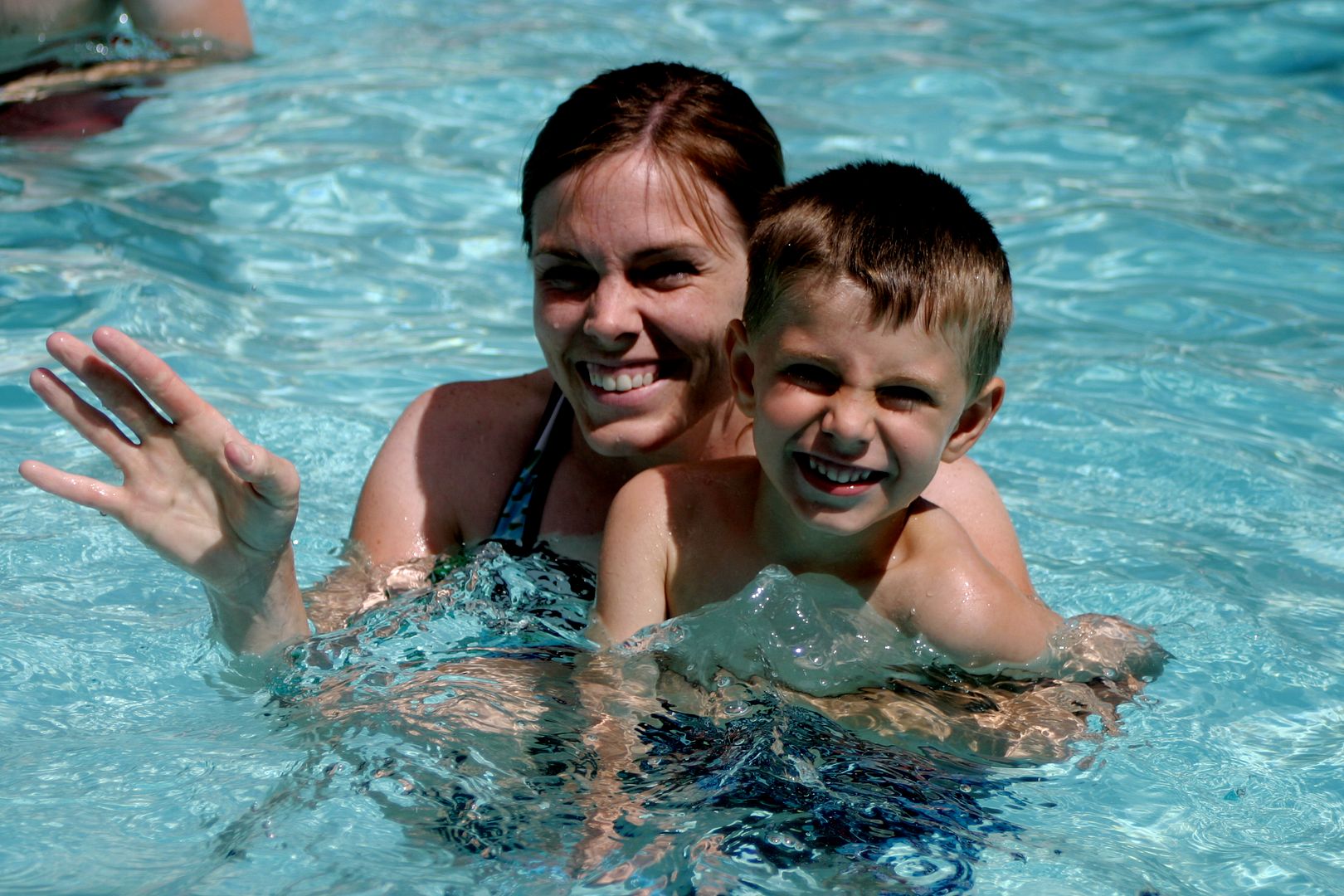 Dave and Maya - their family was visiting from Egypt. We miss them!
My youngest sister, Rachel.
And my Ali-girl. How
I love that sweet face.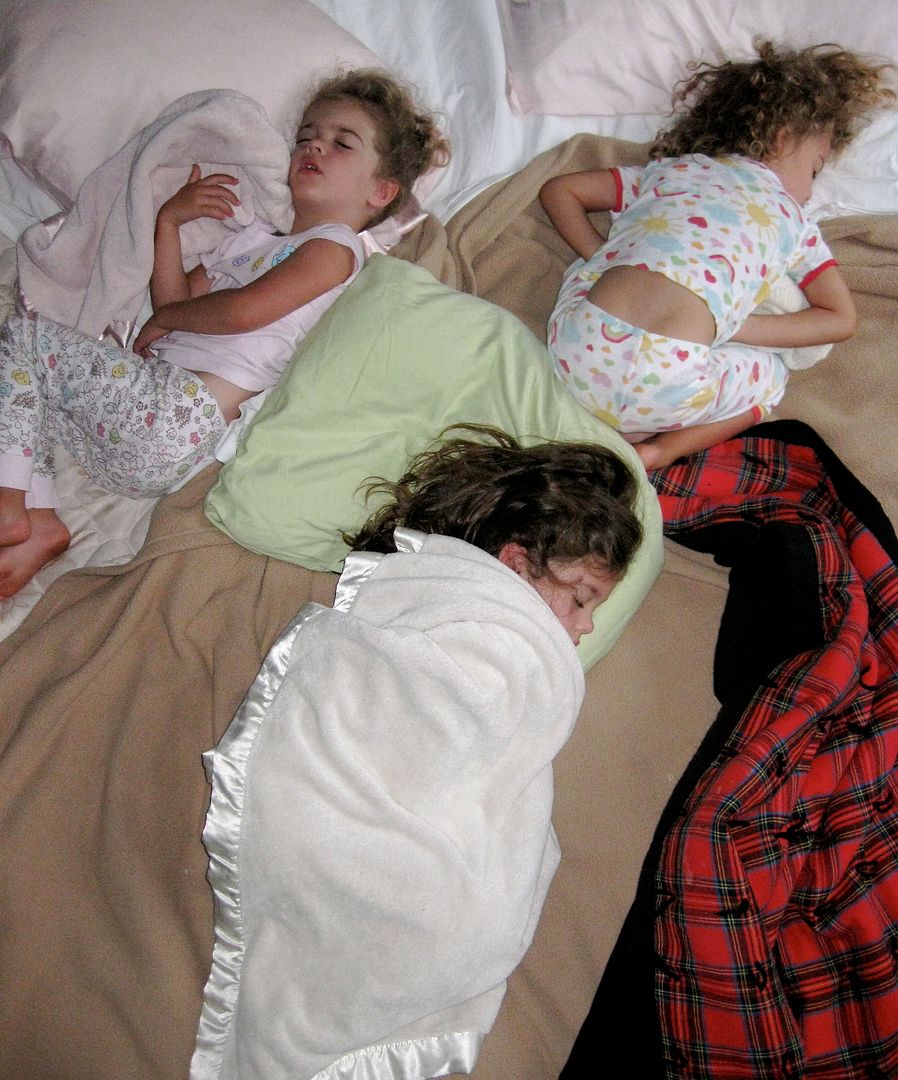 The girls had to share a pull-out couch for a bed. We weren't sure how the night would go but we tucked them in - three pretty maids all in a row, and by morning they were huddled like this. A triangular fetal cuddle right at the center of the mattress.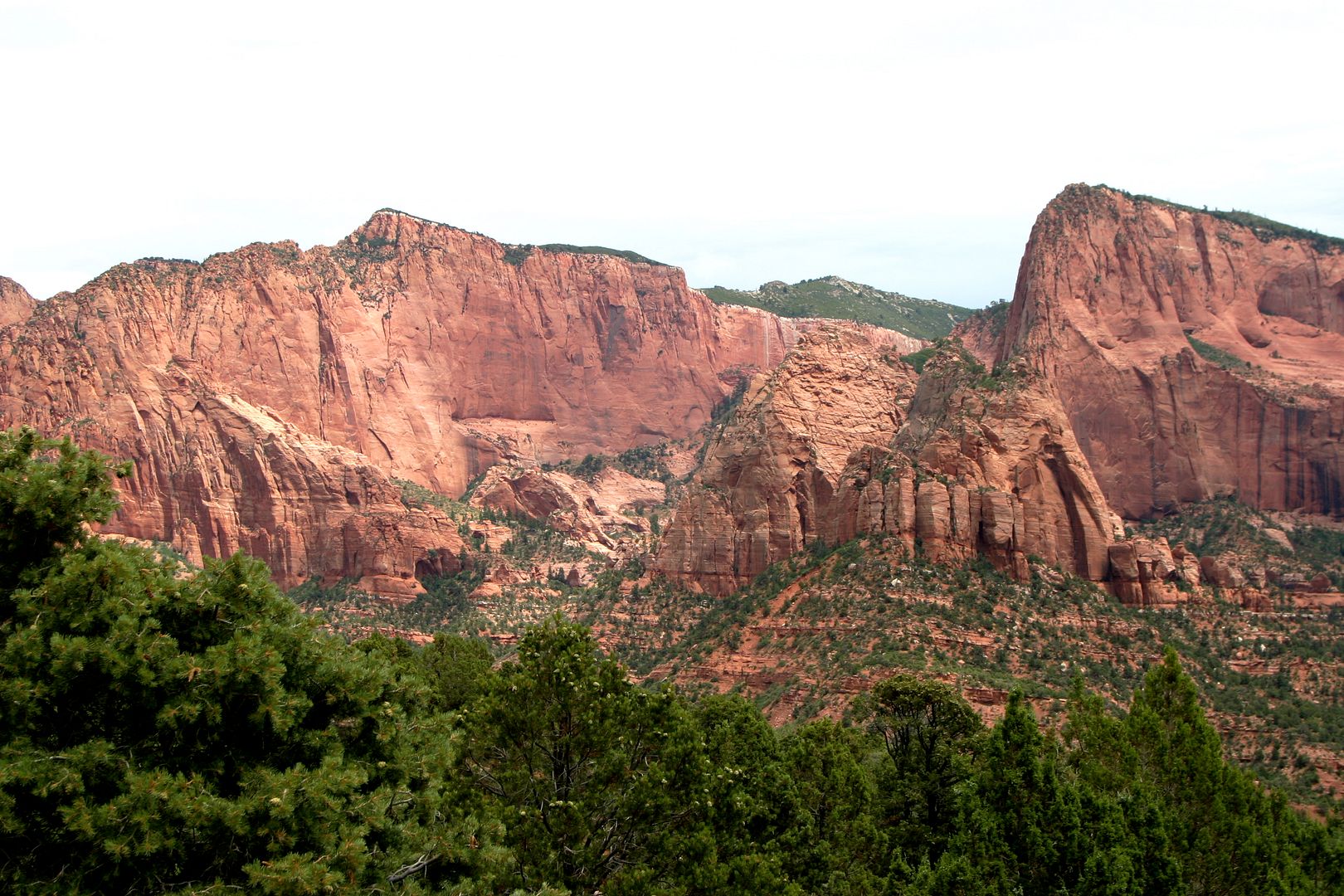 We drove up Kolob canyon.
It was so quiet
you could hear the hawks calling and an occasional breeze as it rattled through the scrub oaks.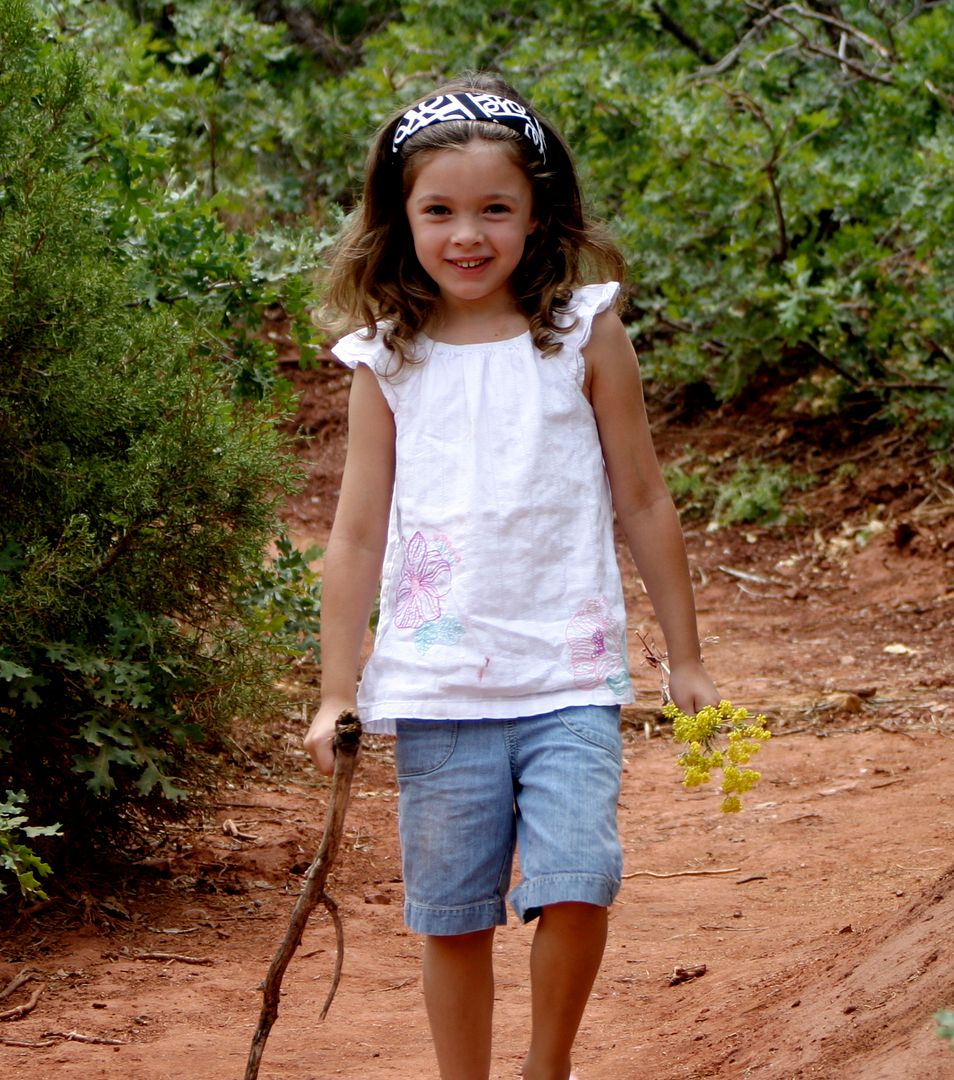 The kids went with Grandma and Grandpa on a short hike. I hid on the side of the trail to surprise them as they came round the corner. This was the look on Eliza's face when she saw me.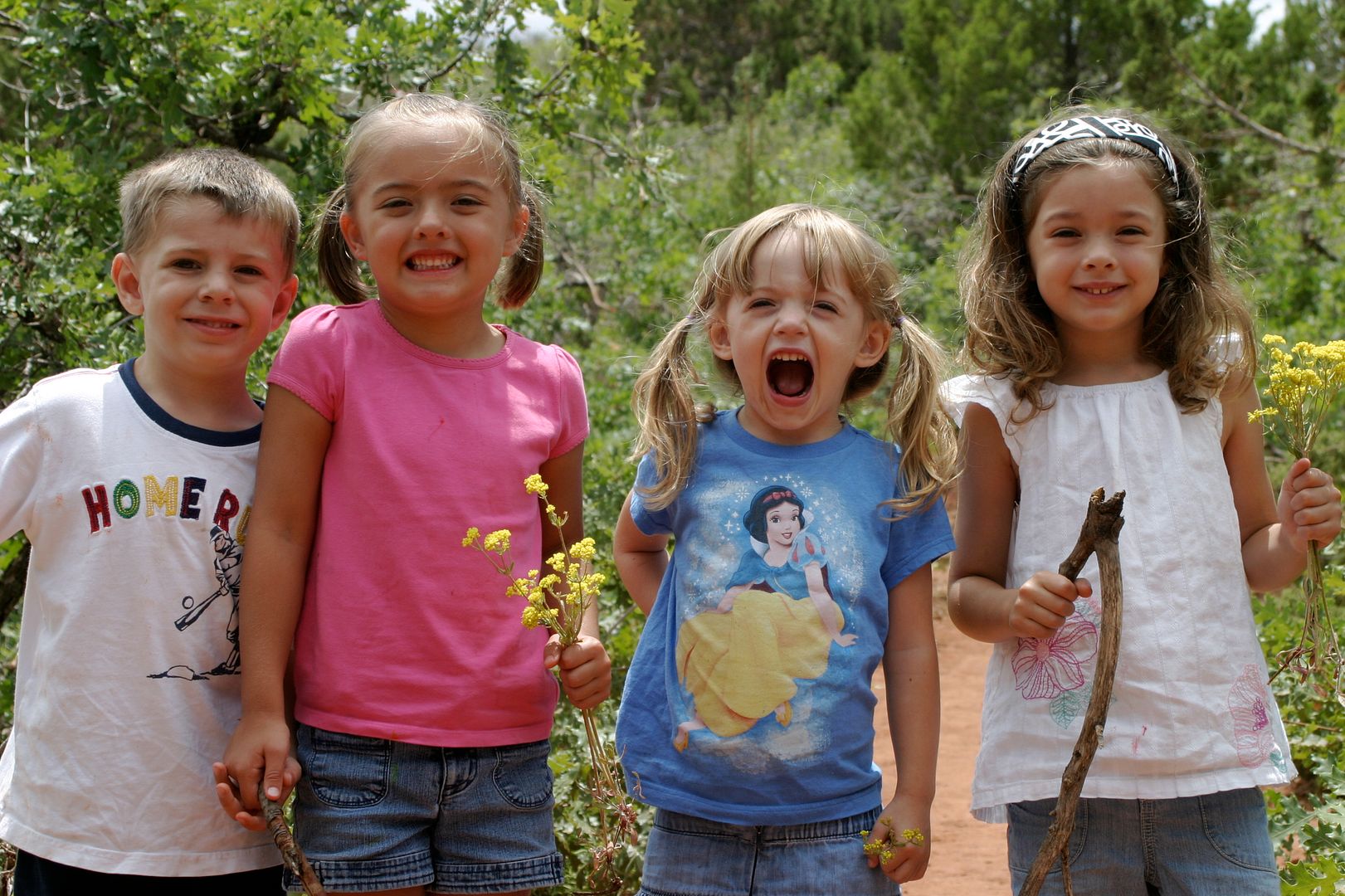 They found yellow flowers hidden in between the sage brush and picked up the perfect walking sticks. These faces tell the joy of being a child. When else can you scream - as loud as you want - just for the fun of it?
My Sami-girl. Another sweet face I love.
An attempt at a family picture. Moments when all of us are standing (somewhat) still in front of a camera are rare to be sure!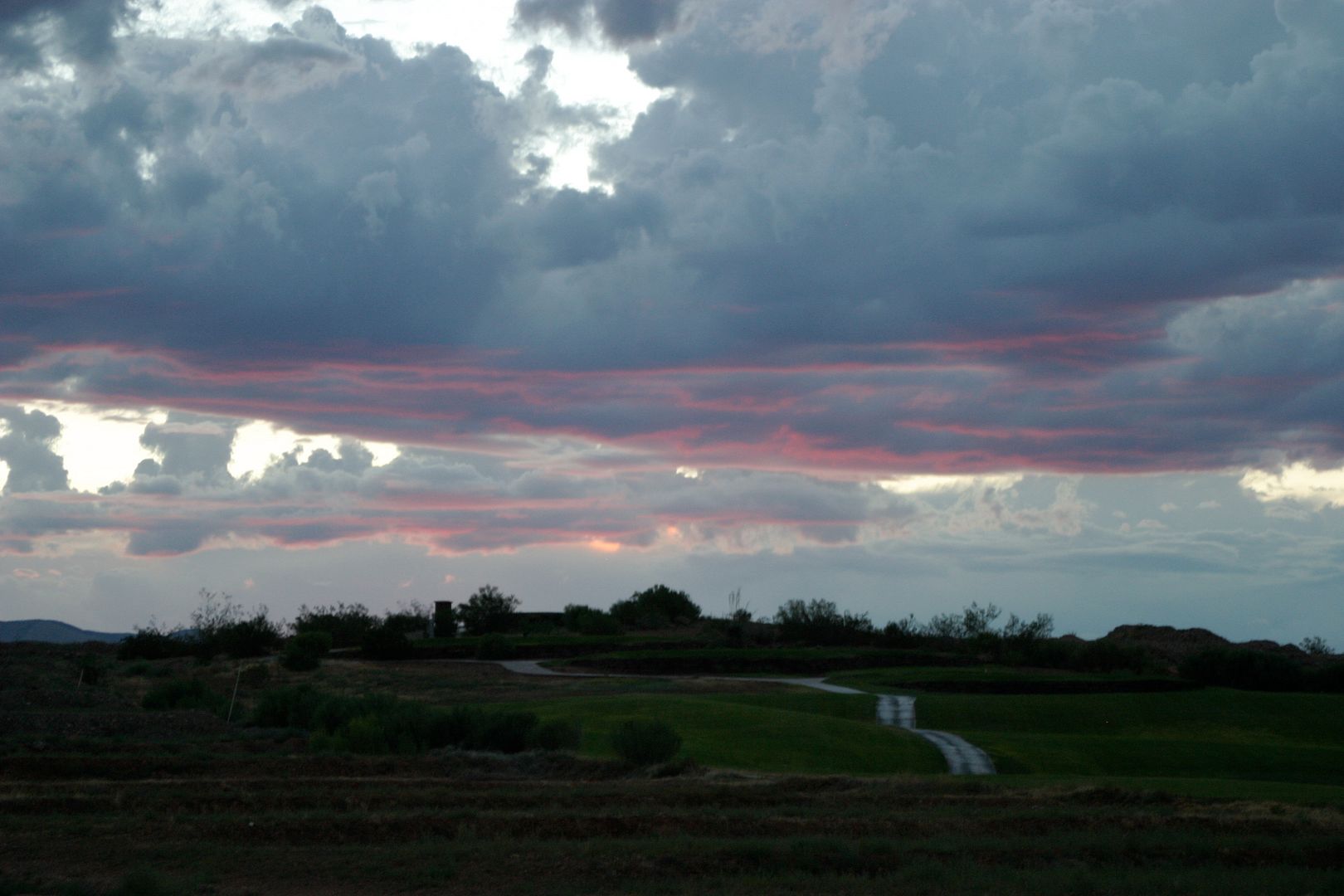 After our stay in Zion's, we drove to the "St. George house" to spend a few extra days together. Just our little family.
Every evening, before bedtime, an electrical storm rolled in. We had just enough time to walk out onto the golf course before the downpour. On this night, the clouds were tinged with pink.
This picture of Doug pulling the boys through the dirt is so typical. He finds all sorts of unusual ways to get the stroller where we need to go.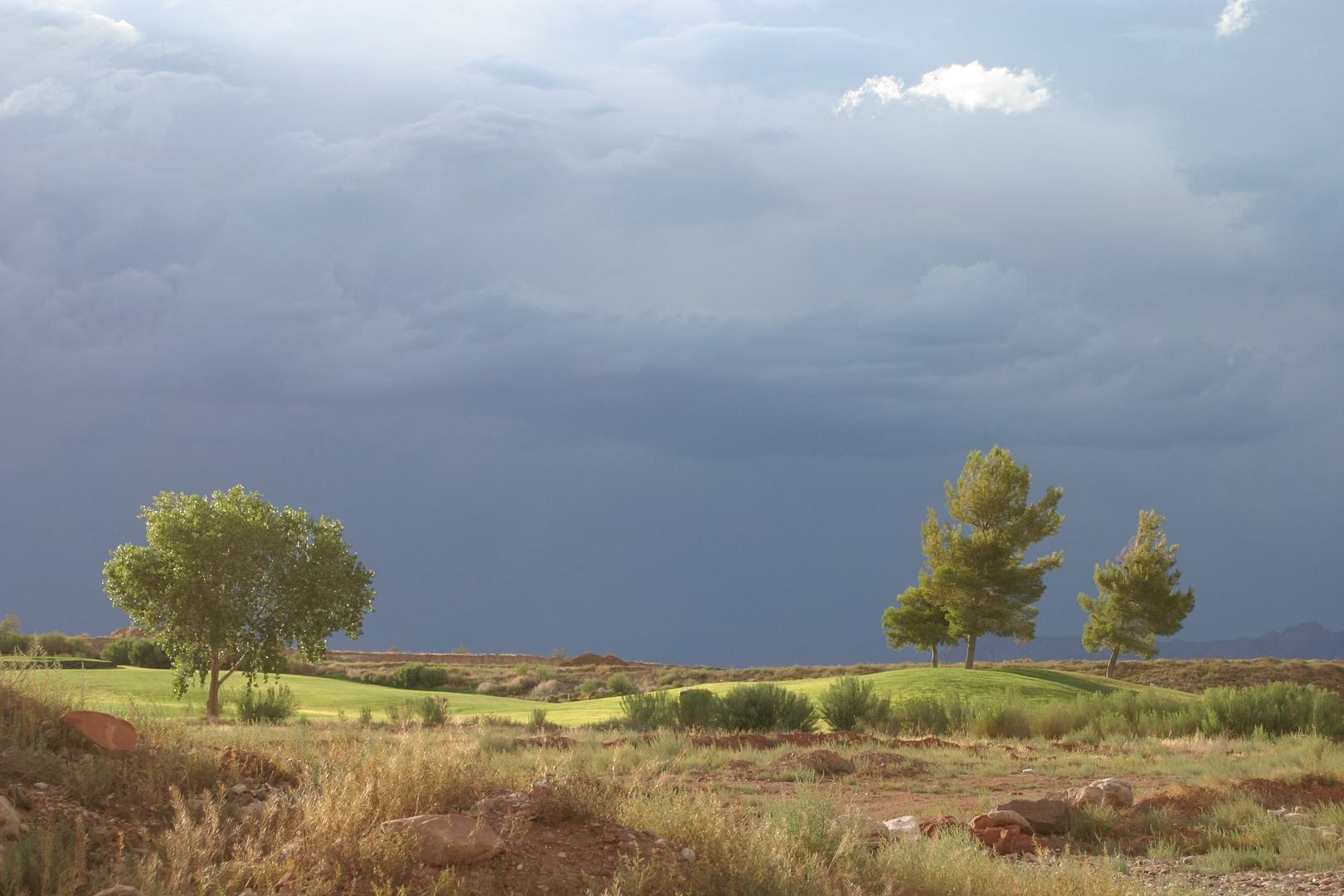 An occasional parting of the darkness shot bursts of light across our path, honing the color into brilliant greens and reds.
Isn't this light spectacular?
I love the highlights in Eliza's hair, the chocolate ice cream on her shirt.
On our way home, we looked over to find Eliza had left the sidewalk and was making her way up this huge hill alone. We called to her, asked her to come back, but she just kept climbing. So we parked the stroller and cheered her on.
Ten feet from the "summit" she turned around, took off her flip-flops and chucked them down the hill. Brilliant, I thought. But barefoot and determined, she scrambled to the top. Here she is in all her resolute glory. This tells you a lot about Eliza's personality. Decisive, adventurous, confident. She'll climb it because it's there, do it because she can. And I'm learning to trust her.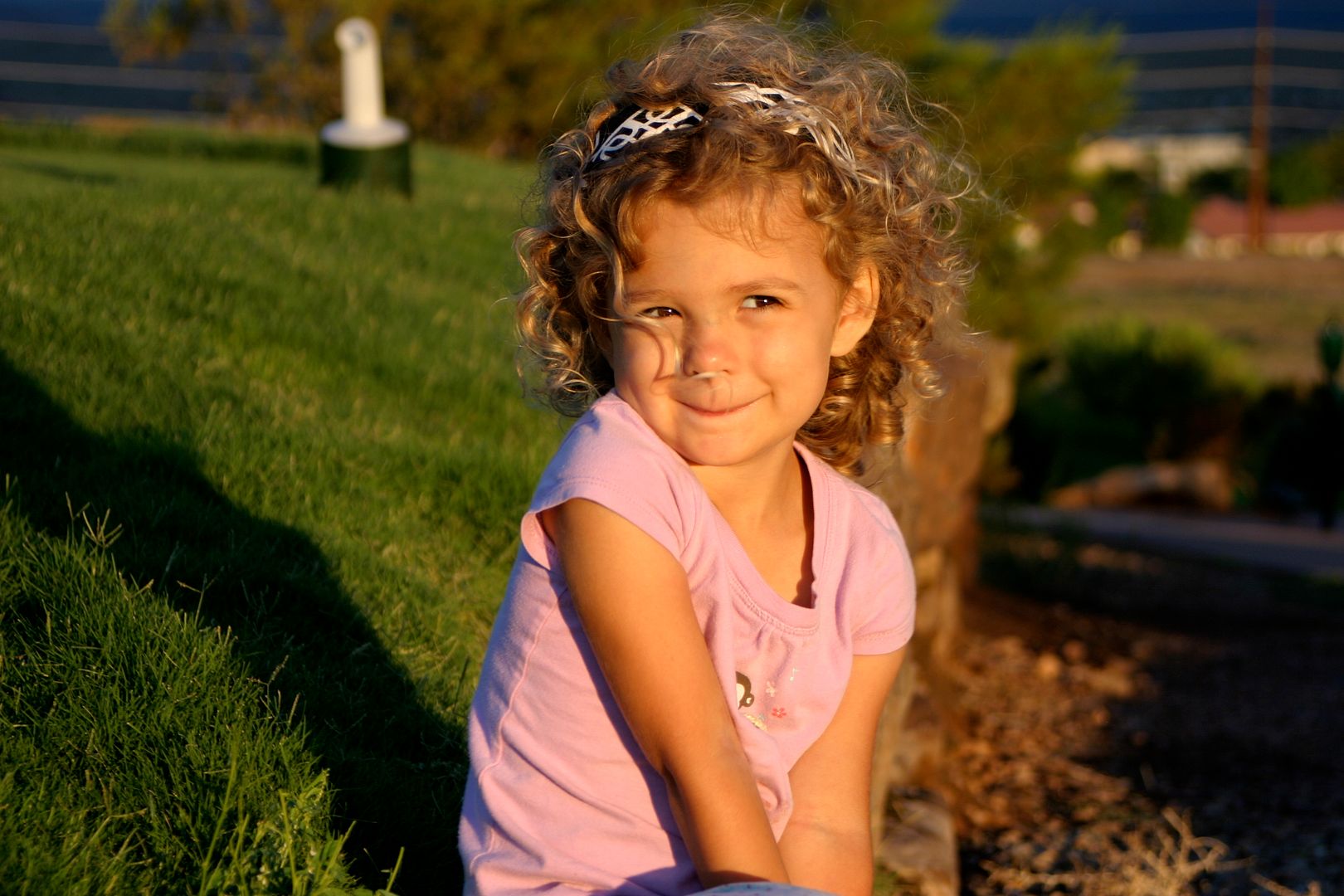 The last few rays of light hit Ali just right. A few minutes later, the sun set and the storm was upon us.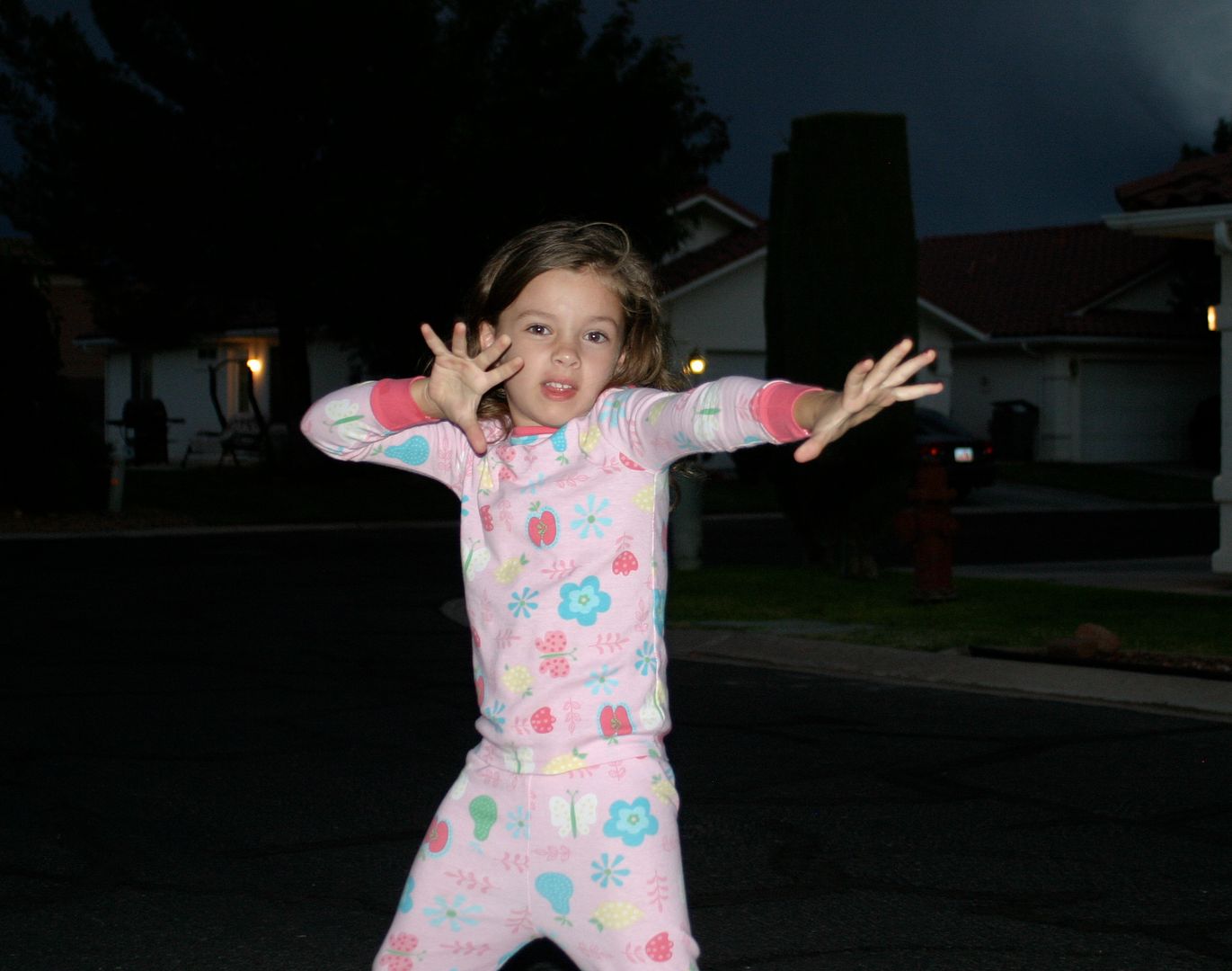 Here is "Lightning Girl" - throwing bolts into the western sky.
We made it home, changed into pajamas and watched the lightning show from Eliza's bedroom.
Before leaving, we visited Brigham Young's Winter Home, re-painted in the original 1871 green.
We picked leaves, tasted figs, walked through the row of almond trees, and smiled from the wrap-around porch.
It's always a bit of heaven when we're together. Nothing to do but be with each other.
We're definitely overdue for some family time, b
ut we did it - survived one more October deadline.
And we'll be heading down south soon.
We're coming Saint George! Keep the light on for us.