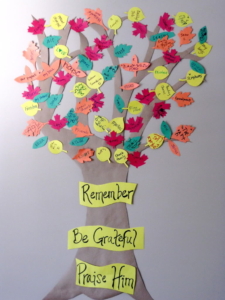 So much to be thankful for…
Snuggling with Sami in the early morning, her head on my shoulder. Running alone on frozen streets, the sun in my eyes. Thoughts of you – friends old and new. Our table set with my grandmother's linen.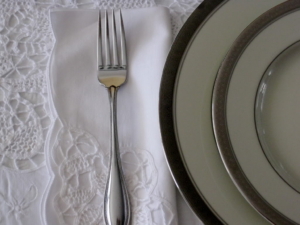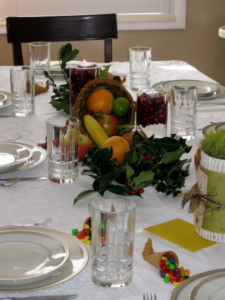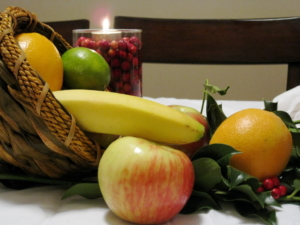 A husband who cooks, loves deeply, and keeps me sane. Delicious food, and family to share it with. My favorites – dressing, rolls, and Renae's no-bake pumpkin pie.
Standing in the boys' room with Doug, each of us holding a baby as we sing a lullaby and quiet them for sleep.
Playing the piano while the girls dance circles with their dolls. Eliza stopping just for a moment to place a kiss on my cheek. The gift of not washing a single dish (thank you Jim, Renae, and Jimmy). Watching Doug's Dad tease the girls into fits of laughter.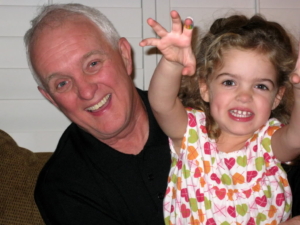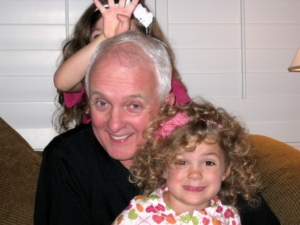 The gospel of Jesus Christ. His wrenching but beautiful (and merciful) Atonement.
Despite the changes which come into our lives, with gratitude in our hearts, [we must] fill our days – as much as we can – with those things which matter most. May we cherish those we hold dear and express our love to them in word and in deed.
– Thomas S. Monson
That's my goal as we swing into the holidays. To fill the days – as much as I can – with those things which matter most. Isn't it easy to get derailed by things that don't matter?
It is for me.
So here's wishing you a lovely Thanksgiving weekend, steeped in things that matter most.