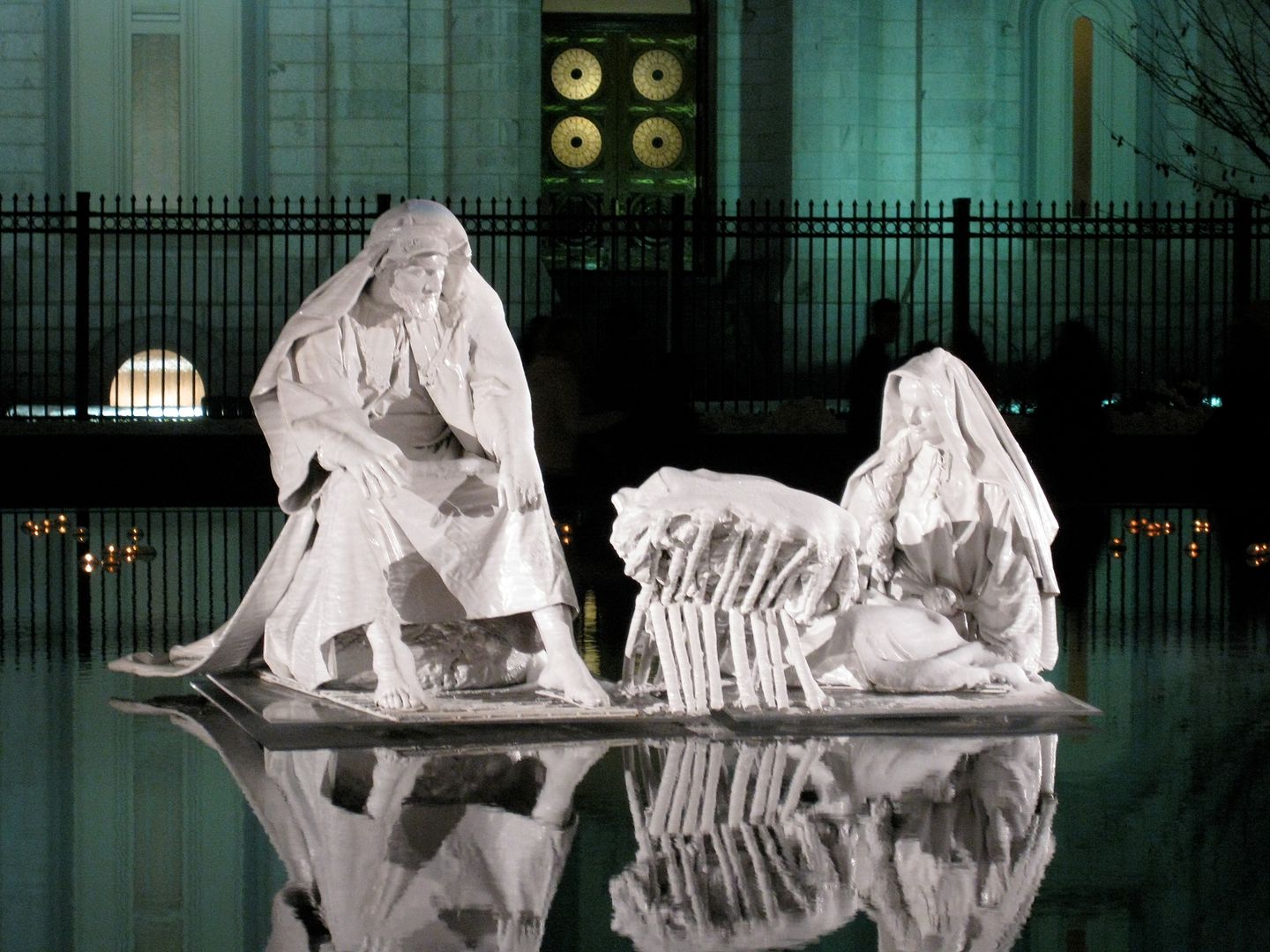 "What if on Christmas Eve people came and sat in the dim pews, and someone stood up and said, 'Something happened here while we were all out at the malls, while we were baking cookies and fretting about whether we bought our brother-in-law the right gift:
Christ was born. God is here'
? We wouldn't need the glorious choruses and the harp and the bell choir and the organ. We wouldn't need the tree strung with lights. We wouldn't have to deny the painful discordance between the promise and hope of Christmas and a world wracked with sin and evil. There wouldn't be that embarrassing conflict over the historical truth of the birth stories and whether or not Mary was really a virgin. And no one would have to preach sermons to work up our belief.
All of that would seem gaudy and shallow in comparison to the sanctity of that still sanctuary. And we, hushed and awed by something greater and wiser and kinder than we are, would kneel of one accord in the stillness. A peace would settle over the planet like a velvet coverlet drawn over a sleeping child. The world would recollect itself and discover itself held in the womb of the Mother of God. We would be filled with all the fullness of God, even as we filled the emptiness of the Savior's heart with ours."
-
Loretta Ross-Gotta
I read this after picking up all the wrappings, after Santa, after putting together new puzzles, playing games, and slicing cucumbers for lunch. I stood at the kitchen window and felt a most solemn wonder over Christ's coming. A surge of love mixed with failure, mixed with need and dependence, and I wondered.
What if, instead of doing something, we were to be something special. As Ross-Gotta says, "Be a womb. Be a dwelling for God."
I needed this small revelation today.
Merry Christmas dear friends. Merry Christmas!