Who has time to read blogs today? Or write, for that matter?
With only two Saturdays left before Christmas, your day probably looks like mine.
Ward (Church) Christmas breakfast in the morning, then off to the farm to get our tree. Light the tree, sew the boys' stockings, hit the grocery store and Target, attend dinner party with Doug for the evening. And somewhere in there I'm supposed to get everyone fed, napped and bathed while cleaning up the disaster of a house we've been living in all week.
Saturdays like this really pack a wallop. But if, perchance, you have time (today, tomorrow, or the next) to visit

Segullah

, I have a story to share with you.

It's

a

Christmas story.

But maybe not the kind you would expect.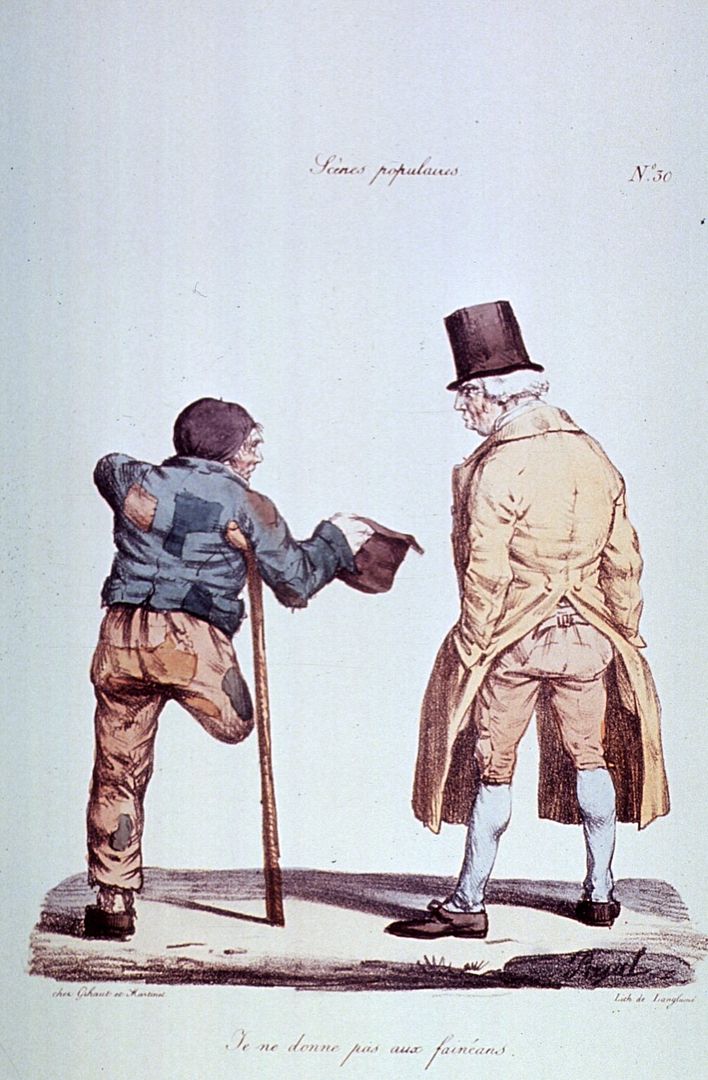 Refusing a Beggar.
Caricature by Edmé Jean Pigal (1798-1872)
Come share your thoughts. I need to learn from you.
Later: It is 7AM and Doug's father just phoned to tell us Doug's grandmother (age 94) is passing. His father could barely speak on the phone. They are gathering as I write to give her a blessing. We've watched her decline for several weeks now. But I am tender this morning at the thought of her son and grandsons circling round her as she departs this life. These comings and goings make the rest of the world pale.
I have written more details within the comments at Segullah.
Update: Doug's sweet Grandmother left us Saturday morning. Just minutes after he arrived. We will gather with family this week to celebrate her life. She was a wonderful woman, stronger than any I know. I'm so glad my children will have some memories of her.