The washing machine couldn't possibly hold another pair of jeans but I am jamming them in anyway - so I can avoid washing another load. I shove the clothes deeper, feel the ridiculous density of all this denim packed around the agitator, and suddenly the metaphor of what I'm doing strikes me as funny.
This is so my life!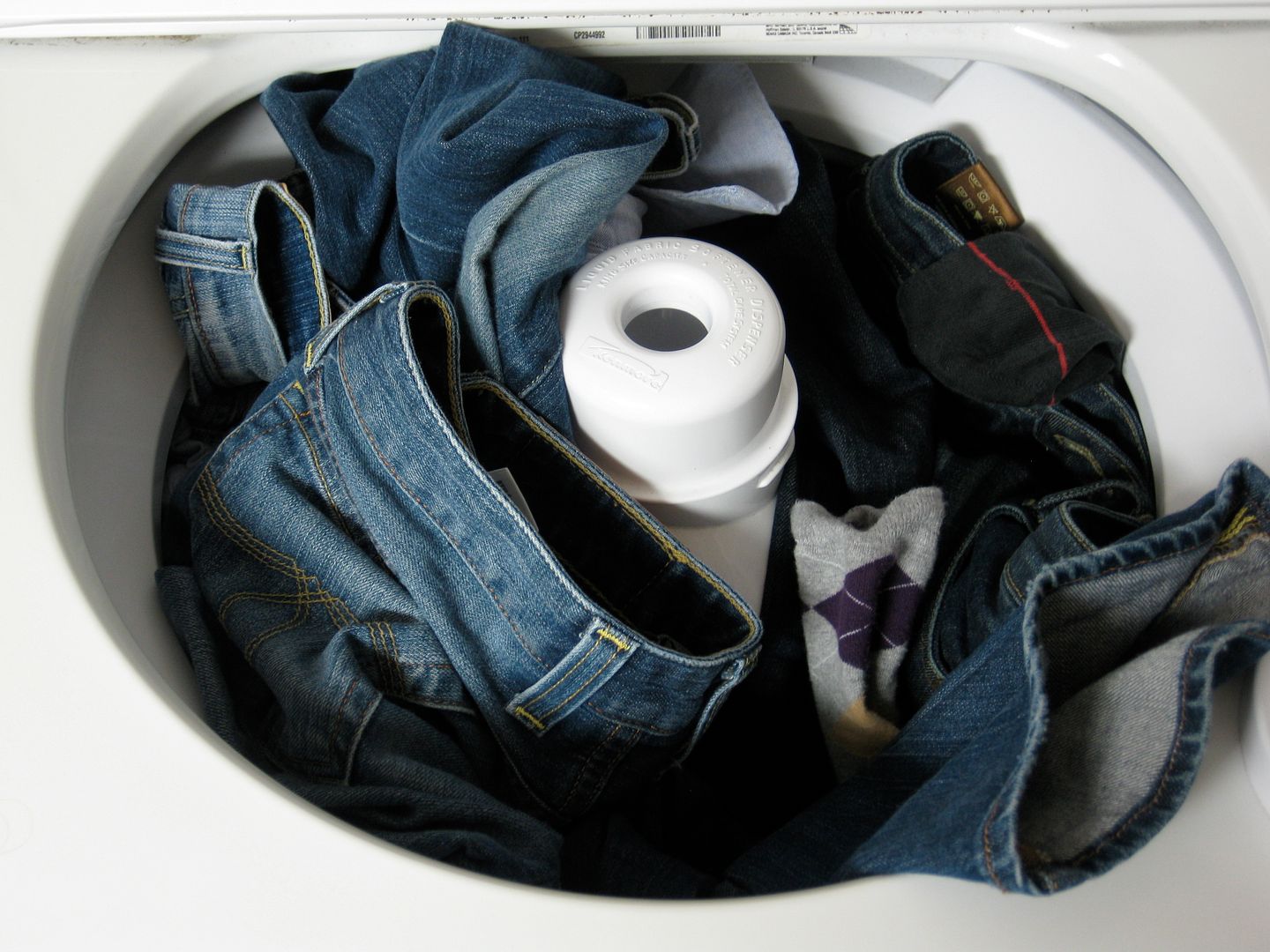 Not everything is going to get clean this way but if I can just fit them in, it will be alright... won't it?
Oh man. I put the cart ahead of the horse (again). The downey ball is still at the bottom of the washer. I fish around for it - water filling, Tide already poured in - but no luck. I give up and pull a dryer sheet out of the box so I won't forget to toss it in later.
My life this week (and the past several weeks) has been in Overload. (Yes, Overload with a capital O. I restrained myself from typing in caps.) If I haven't blogged in over a week you can know I am stretched beyond thin (because I actually find great satisfaction in writing and connecting with you.)
Several months ago I wrote about

Restoring Margin

and the concept of overload. Remember the principle at work? You can only sustain overload for so long before something has to give - some of your precious resources begin to suffer - at least for a time. Well, I have been noticing the subtle unravel, and it doesn't feel good.
Sometimes I say yes to things that seem doable in the moment. I anticipate chipping away at them here and there - one deadline this week, another at the end of the month. I tell myself it can work, but who knew all these things would end up falling into the same week?
This week it was play group (at our house), teaching Joy School twice (at our house), driving carpool to dance (half hour each way and a babysitter required for kids at home), editing deadlines, article deadlines, and events planned for last month that were rescheduled (no surprise) for this week. It's been plumb crazy!
Tuesday night I responded to an editing friend regarding a piece we are working on together and I wrote, "I'm sorry. Hoping to finish this up tonight. I haven't had the luxury of sitting down for two days." And when I looked back over the last 48 hours, it was no exaggeration. I slept for a few hours but I did not sit down.
I was prepping for

Joy School

, doing the grocery shopping at 10PM, bathing and putting kids to bed, cleaning up after meals, picking up the living room (our second playroom), picking up the real playroom, and then folding laundry. No wonder my feet were plaintive. I could hear them begging, "Please! Please! JUST SIT DOWN!"
This is how the living room looked ten minutes ago. Not unusual. And the culprits just vacated the premises to build a "princess and the pea" bed in the girls' bedroom.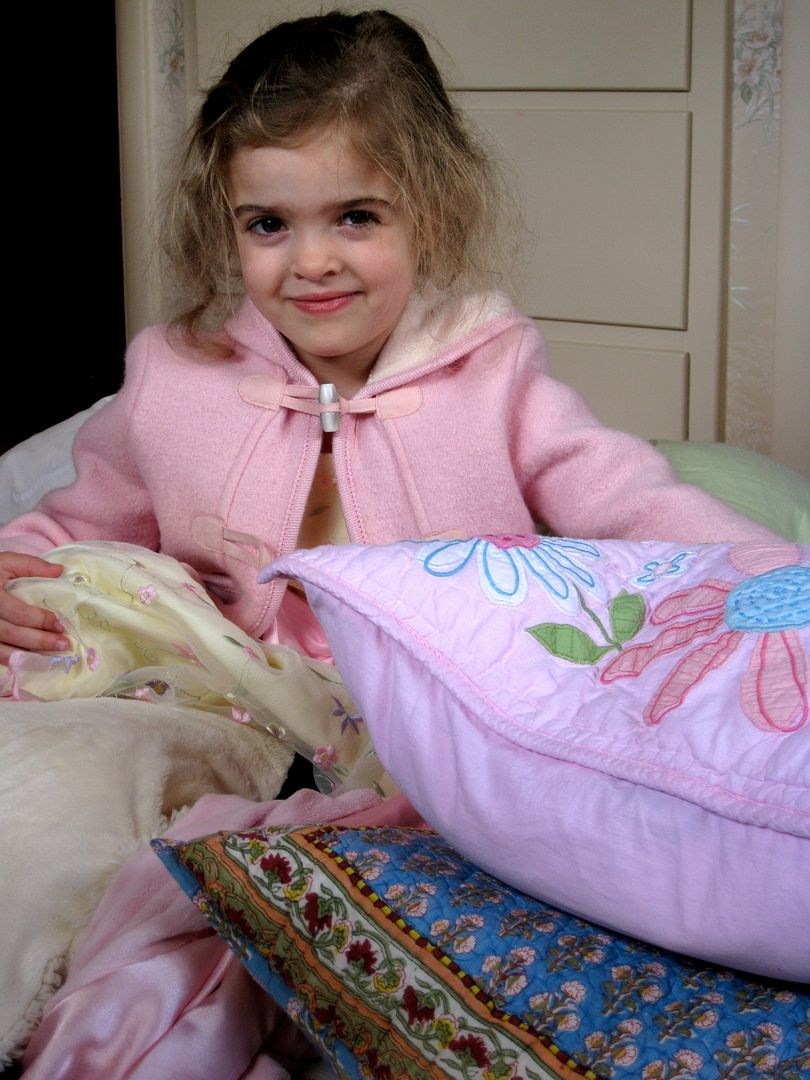 I try to be careful - minimize the schedule, do less, but I still find myself in periods of overload. The boys will be two this summer and I keep thinking we ought to be past the stage of insane intensity. But, after a week like this, I realize, we're not. And I need to cut back, plan better, say no to a few more things, and build in even larger margins.
I am so much happier when I'm not cramming one more piece of denim into the washing machine. It's time to slow down, build up reserves, and focus on the essentials.
I want to sit on the floor and fold laundry while watching a movie. I want to climb into bed early with a book on my lap and read for more than five minutes. I want to go to lunch with my mother. I want to take each of my girls on a fun outing - just the two of us. I want to talk with Doug about politics, the world, and tell him all the funny and frustrating moments of the day
before
10PM (this may have to wait until after tax season).
These kind of things are rising to the top of my list.
But right now we're off to the doctor. Ali and Sami are due for shots and I'm bracing myself for the drama.
The silver lining?
I'm wearing a clean pair of jeans
.
What about you? Is it hard to avoid overload? When are you the happiest?