Crayons, papers, puzzles, and markers are everywhere. The downstairs is a disaster, but it was a good day. I gathered the kids around the screen this morning to watch

General Conference

.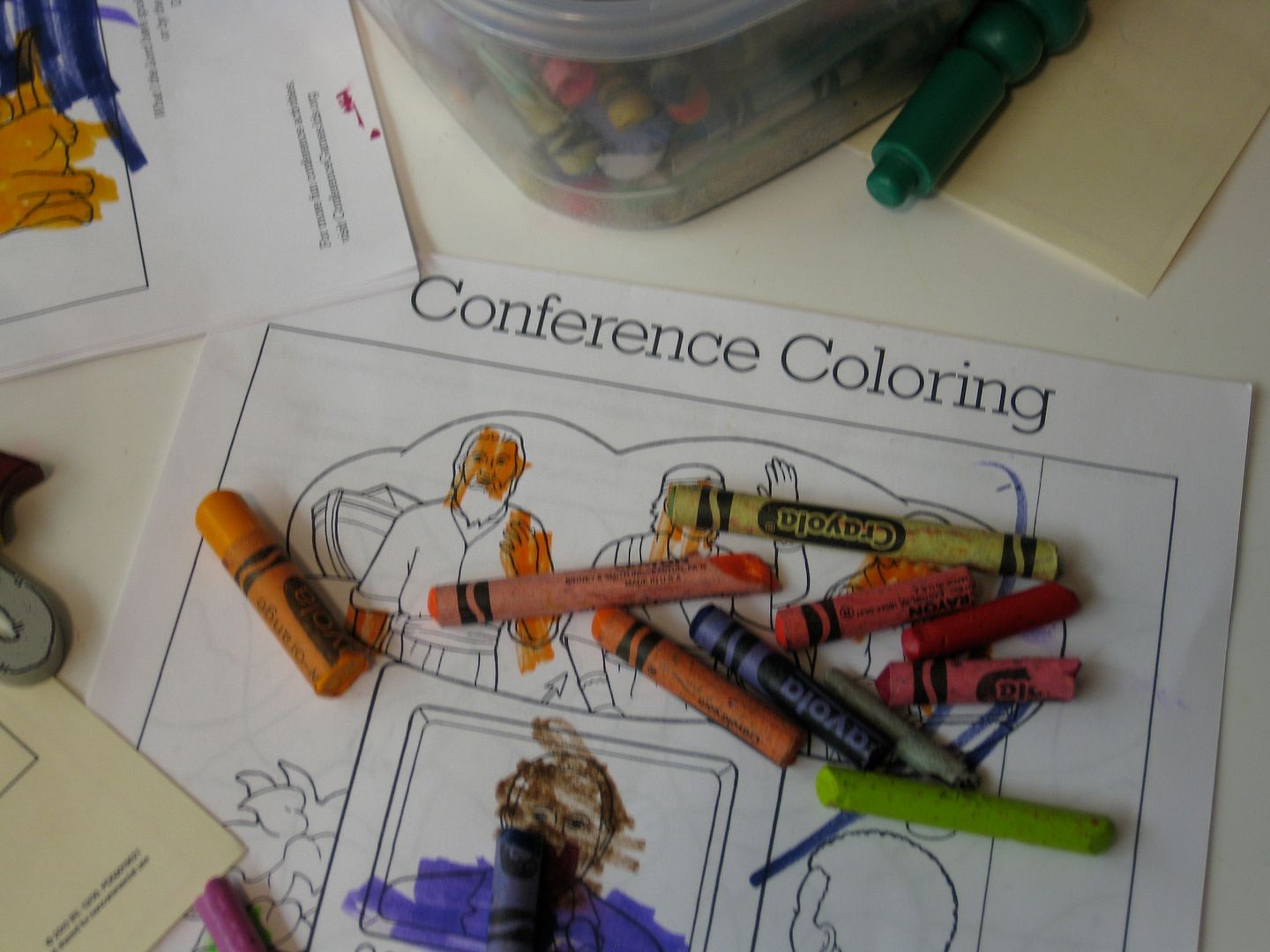 I

printed pictures

for them to color, gave them their own cache of jelly beans for Conference Bingo, and stockpiled wipes/diapers so I wouldn't have to run up and down the stairs. (

I blogged about General Conference

a few months after the boys were born. Now that was a wild Saturday. So glad we've graduated in a few areas - like I'm no longer nursing and we have two instead of four in diapers.)
We are an unusual bunch - Mormons. We believe with certainty that God still calls prophets to offer counsel and guidance for the people of the world today. It's one of the key tenets of our faith. And that's why this weekend is so important to us. We bring our families together to listen to a prophet.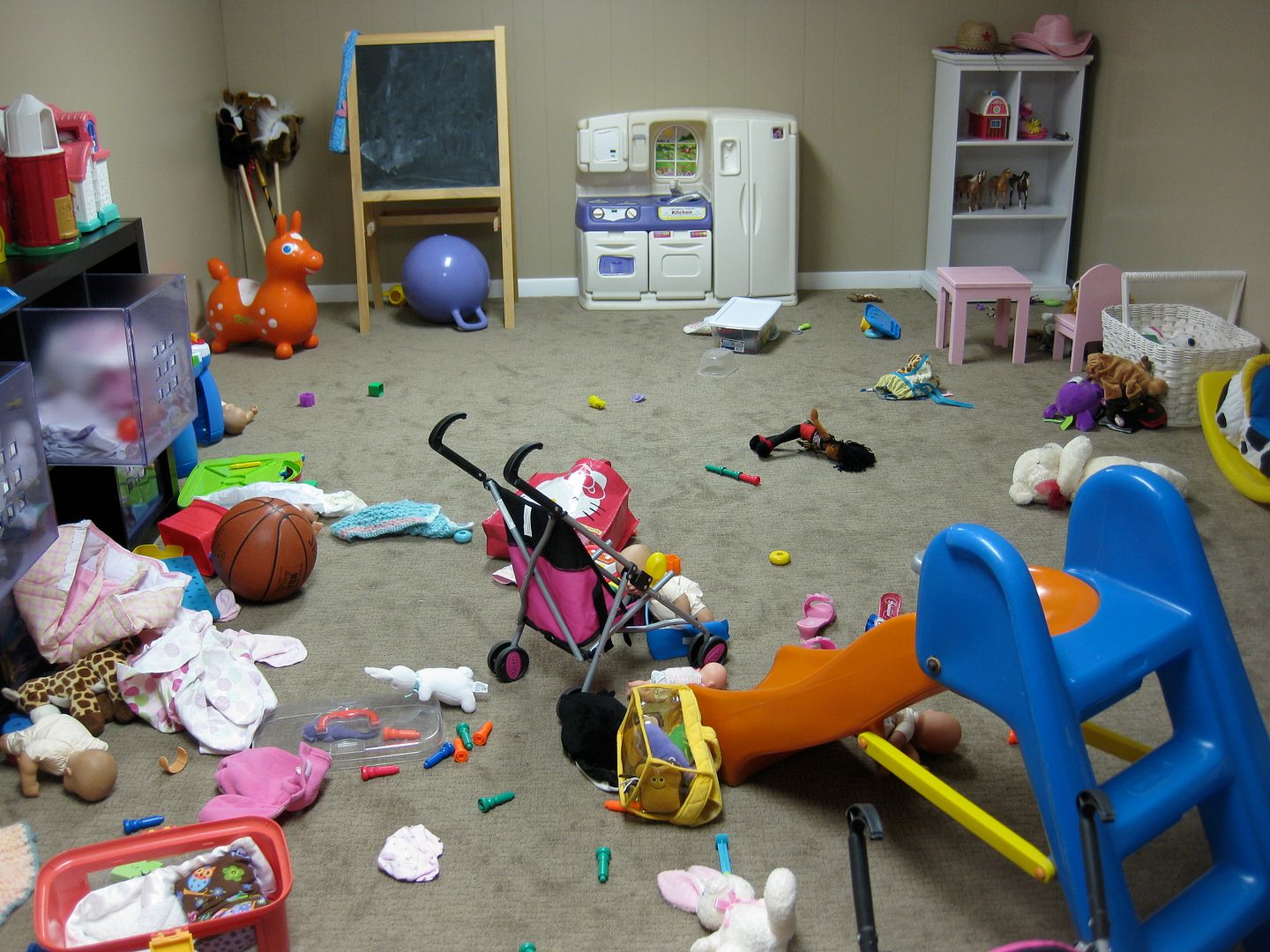 Doug had to work so it was slightly (okay very) chaotic trying to manage all the kids, guard my neatly folded laundry (silly me - I was trying to multi-task), and hear what was being said. Was it convenient? No. But I wanted my children to feel the spirit of it - to know what we value and care about. I wanted them to hear truth - even if it was only background to their play.
Sitting down was rare, and I didn't catch every word, but what I did hear, quenched my soul. I've been feeling like milk-toast lately - in need of some uplift, some spiritual extra. Tax season is hard for me. Going it alone day in and day out, for weeks and weeks, with the inability to take my kids somewhere together (although we did make it to the park this week) is hard on all of us. Going places, even playing on the front lawn sometimes, becomes a safety issue. I just don't have eyes or hands for everyone.
But listening today, I was moved to be a better mother, a better person, to syphon out of my life those things that aren't helping me progress. And after

this talk

about children, I want so much to observe all my little people with more awareness and appreciation. I need to remember, they can be my greatest teachers.
Conference lasts two days - so we'll have one more day of sustenance, renewal - the chance to be filled. And tomorrow? We get to have Doug with us. Hurrah!
Here's a two minute video called "Why Conference Matters" in which members of the church from around the world share their thoughts. You can see the Conference Center (which seats 21,000), and a brief clip of President Monson, the current prophet for the LDS Church.
Conference is a big deal for us.
What about you? How and where do you find spiritual strength?