I am happy today.
I'm happy most days - but today the world feels warm and full, like it's hatching, coming out because it can't contain itself any longer. Winter is spent. The cold has run its long course and every corner is splitting with color, splintering dirt and twigs, cracking open with light.
I feel as if I'm spinning at a slightly slower pace and everyone is smiling easy. The crabapple tree is in full bloom.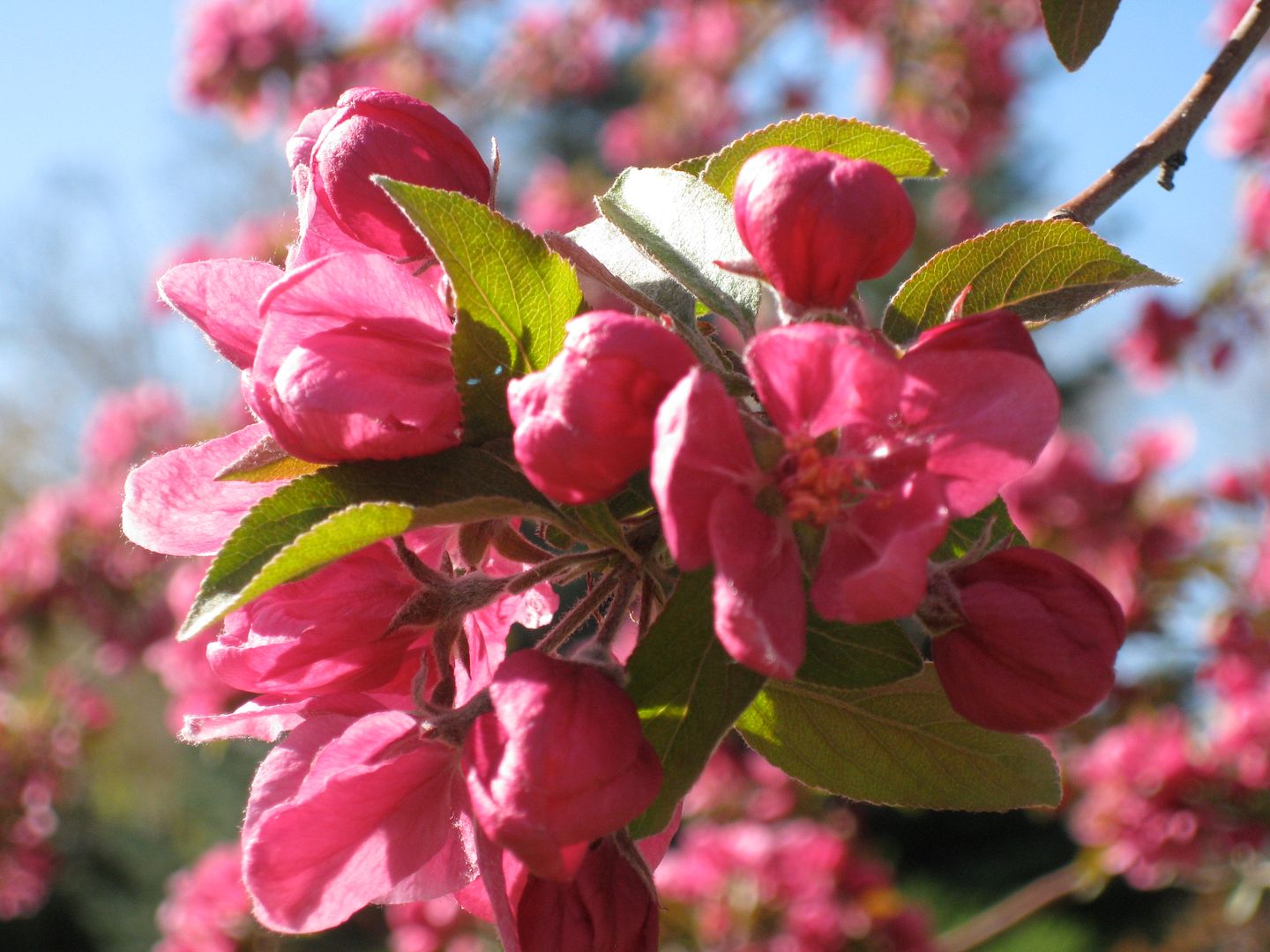 Doug is home. Home for dinner in the evenings. Home on Saturdays. He's even home today.
That's mostly what makes me happy. Him. Nothing feels as good as having him him around. I notice every little thing he does. How he made breakfast for the girls this morning so I could blow-dry my hair, the way he knelt over Ali and whispered in her ear at bedtime, how he held Spencer last night as they watched their first baseball game. My eyes are sharper, my ears larger, and my heart more grateful when we've been apart so long.
Not much discussion is needed. We just do our thing. It feels rather seamless, how we move. We take care of all these little people - play, love, share the responsibility, raise a family.
Last week he took Sami on her long-awaited date. They went out to lunch, ate cinnamon creme cake for dessert (yes, it's a family favorite), and talked about her four-year-old life. It was a special time for her, for him.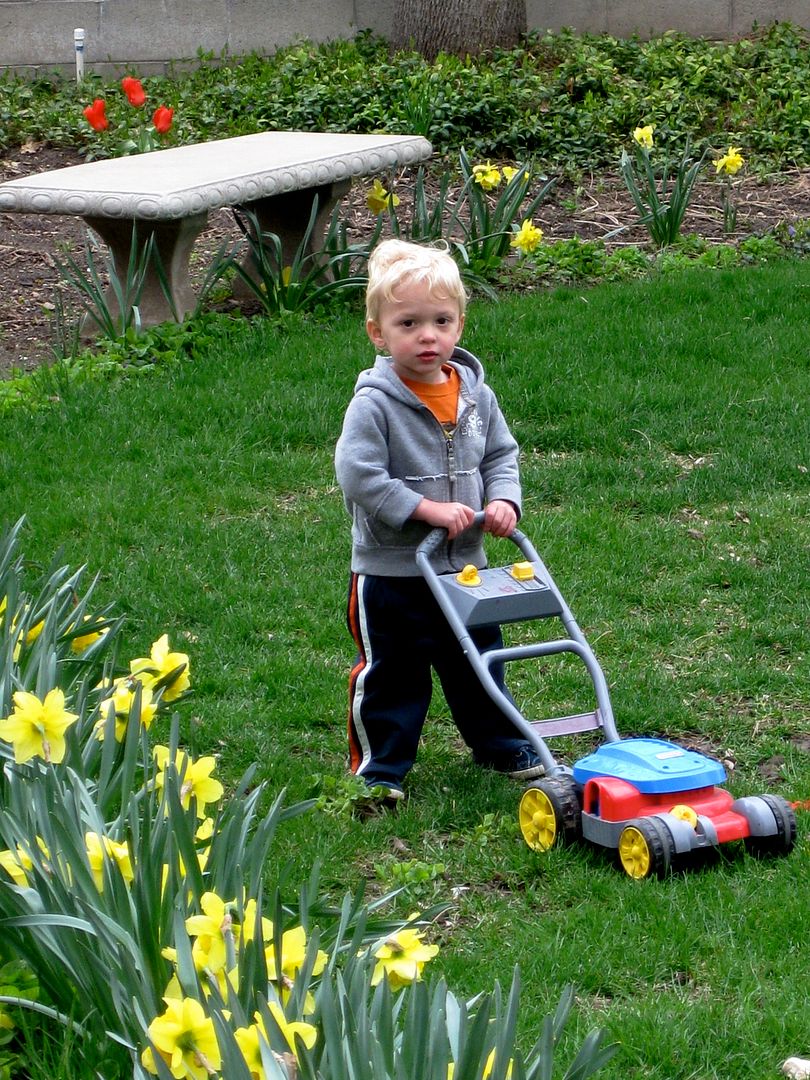 It's been warm enough to be outside. Finally. Looking out the kitchen window and watching the boys wander the yard - dragging, pushing, pulling their lawnmowers - makes me laugh. They love those things.
Doug's parents brought over a second mower so now each boy has his own. The biting has diminished considerably.
Eliza worked, worked and saved her money so she could buy this giraffe. We saw it at the store several weeks ago and decided she was big enough to earn the money herself. So she did.
After emptying the dishwasher for those last twenty-five pennies she said, "Wow. Ten dollars is a lot of work." Mm hmm. It's good for kids to get a sense for what things cost.
I gave her the cash and she took it to the counter herself. While waiting in line to buy her giraffe, she looked over her shoulder and whispered to me, "I'm only five and I'm doing this all by myself!" The pride of accomplishment shone in her eyes.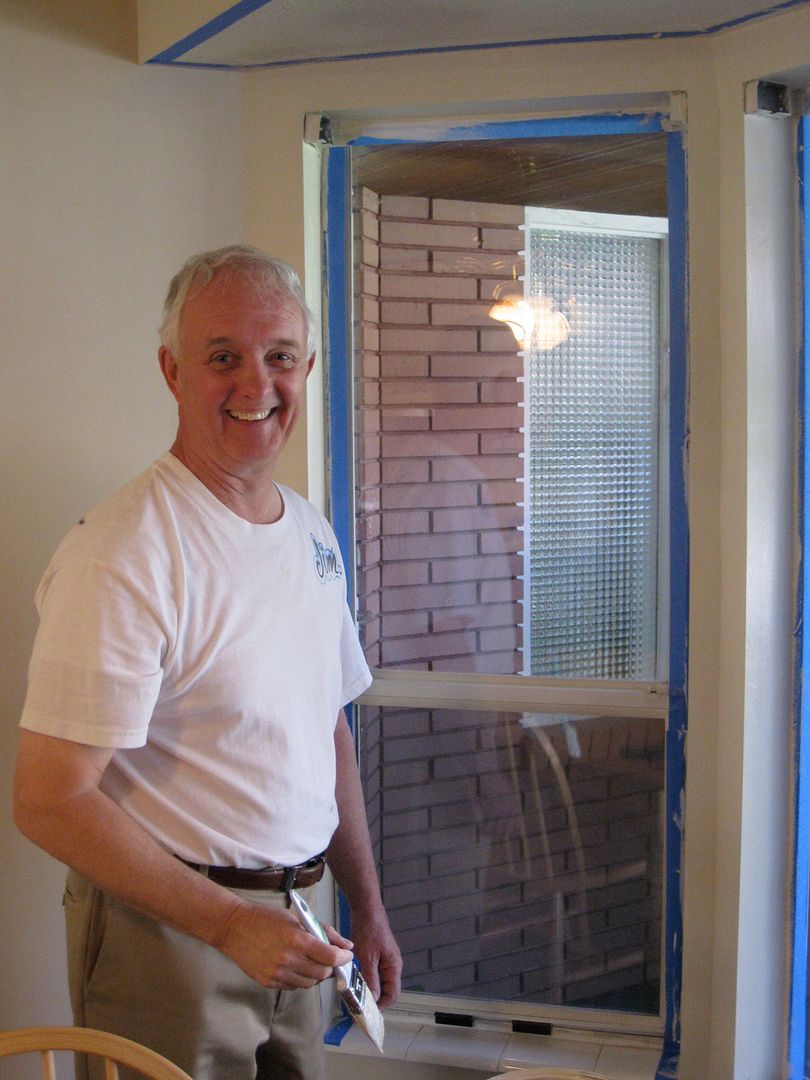 We've been painting our kitchen this week. Doug's Dad has been helping me (I should say doing all the grunt work). He patched holes, spread putty and primed while I finished peeling the last of the wall paper and taped. Doug's mom took care of the kids.
Then Jim did all the "cut in" (new phrase I learned) while I followed with the roller. (Can you tell I haven't painted before?)
For three days we've peeled, patched and painted. One more coat tomorrow.
I owe Doug's parents the equivalent of our firstborn child for all their help. I'm pretty sure they don't want Eliza to come live with them - forever. So any ideas? They deserve an enormous thank you.
I love you Jim and Renae.
"Sam" she said, as they pumped higher.
"Sami. Who's your best friend?"
"How cool is that?" I said. "You'll always have someone to share the swing with!" They nodded, laughed, and leaned back against each other. I hope they always feel this way.
Doug took the girls to the state capitol Sunday. I love that view of the mountains. He told them stories about seagulls and pioneers, and his Uncle Brent who died in Vietnam. Brent's name is on a memorial there, west side of the building.
I taught my last session of

Joy School

today to these darling girls. Our little Grace (not pictured) was somewhere in the backyard picking daffodils. We danced on the driveway, drew with sidewalk chalk and "went to the movies."
They used imaginary nickels, tucked in imaginary purses, to buy a ticket. I tore their tickets as they giggled through the back door and found a seat in our "movie theatre." They bought popcorn and jelly beans with their remaining nickel and we watched

The Neverland Pirates

.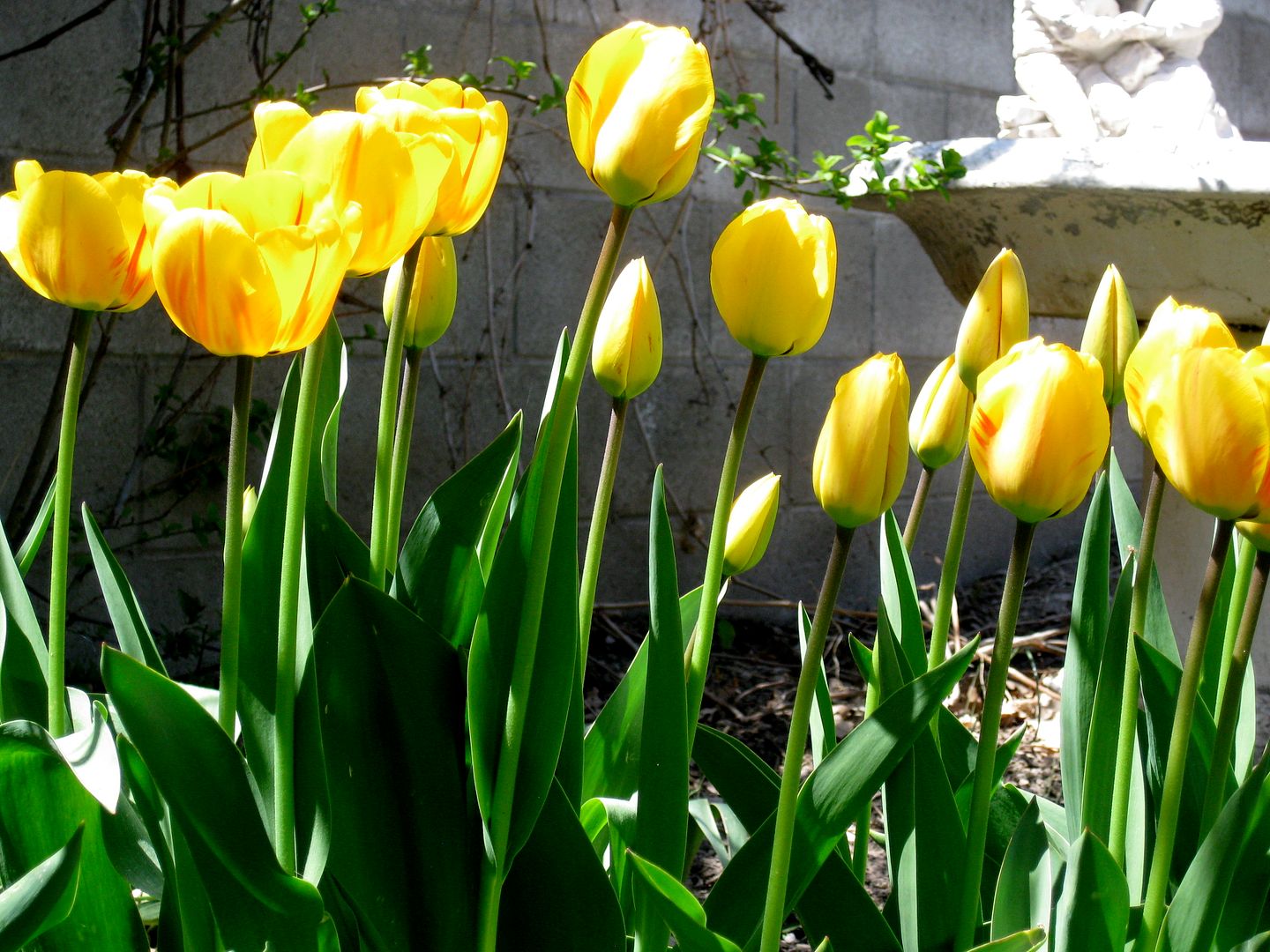 Our daffodils are nodding heavy but the tulips are taking their turn, opening their yellow bellies to the sun.
"If we had no winter, the spring would not be so pleasant." - Anne Bradstreet
And that is the truth. All this shedding, cracking and softening has me happy. Not only for what's happening outside, but inside.