They came in a large, square birthday box from Grandma Nae.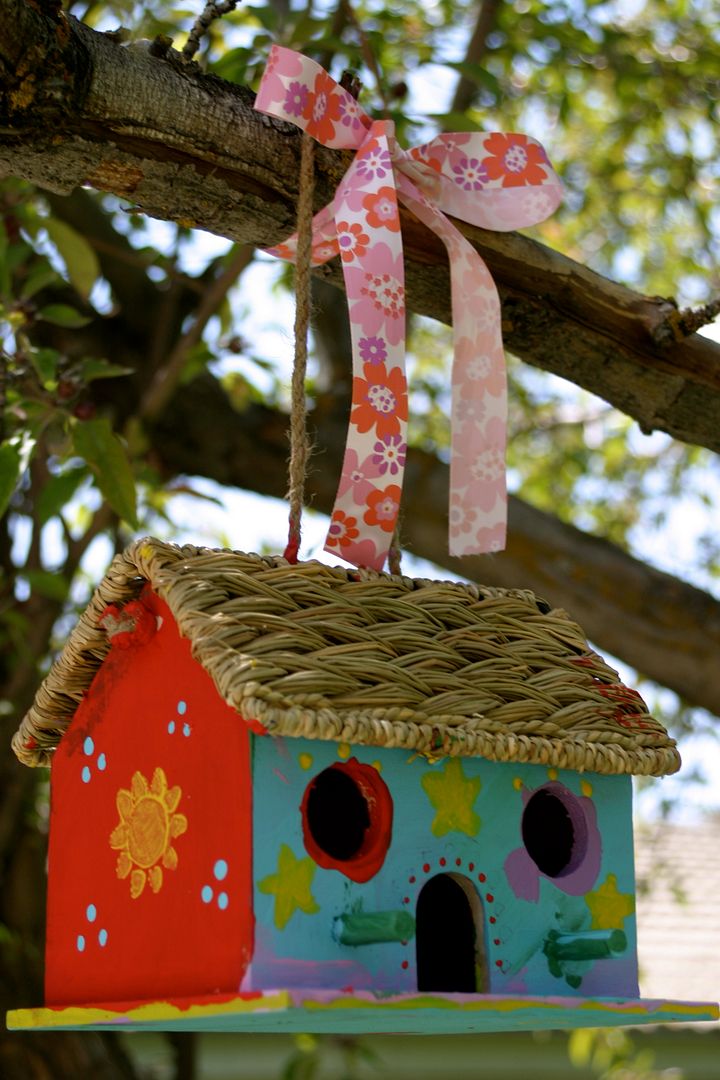 This one had two circular windows and a thatched roof.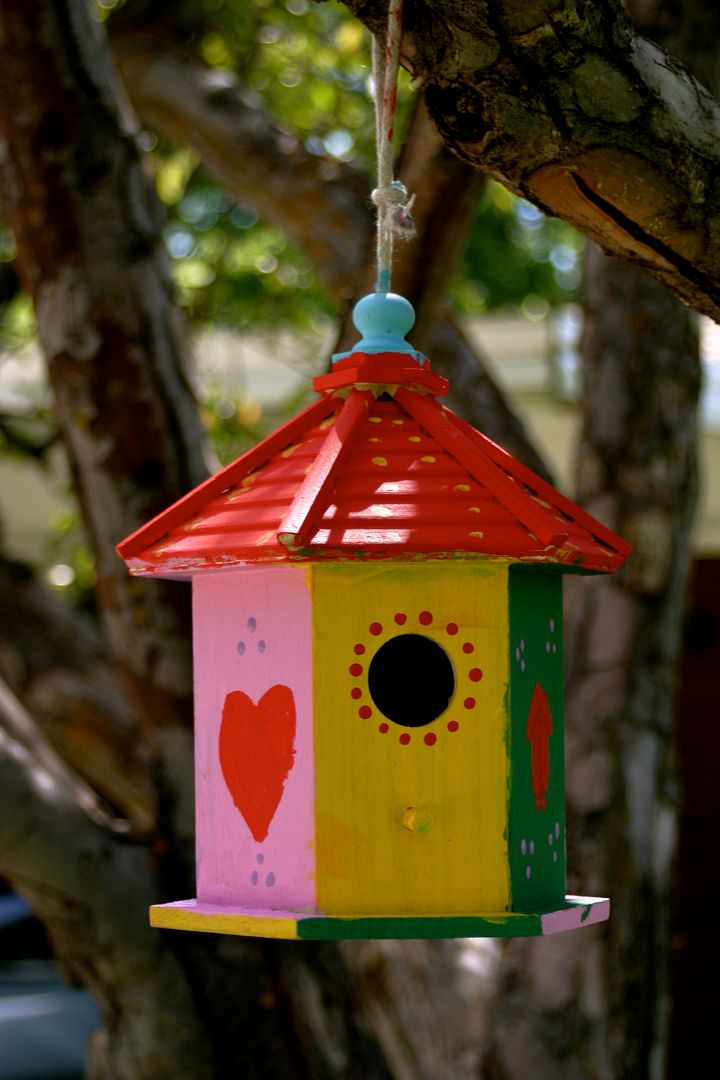 This one was hexagon in shape, and it spun like a chinese lantern.
T
hree smaller houses were tucked inside so Sami and Ali could twirl brushes too.
And lest we paint for no one, there was a feeder - complete with hulled sunflower seeds. Perfect for red and gold finches.
Grandma even included all the paints and a plastic tablecloth. (Bless her. She makes life easy for me.)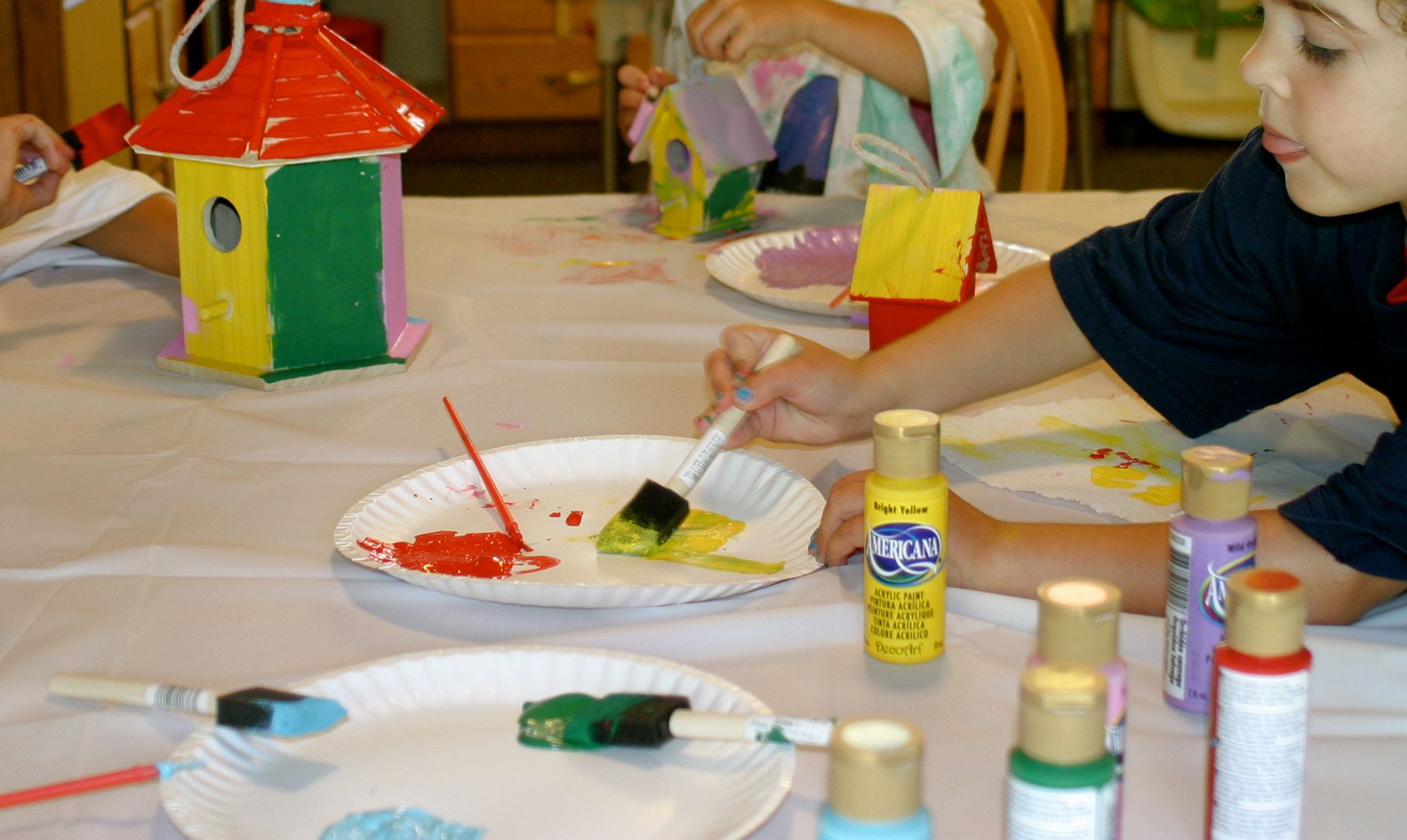 Everyone painted intently, happily.
What's not to love about a blank canvas?
Whatever the medium. Whatever you paint. When it's finished, it is yours.
Sometimes the smallest things make me happy. Tiny joys punctuate the day, keep me going. Every time
I look out the window at all those flecks of color twisting slightly in the warmed air, I feel happy.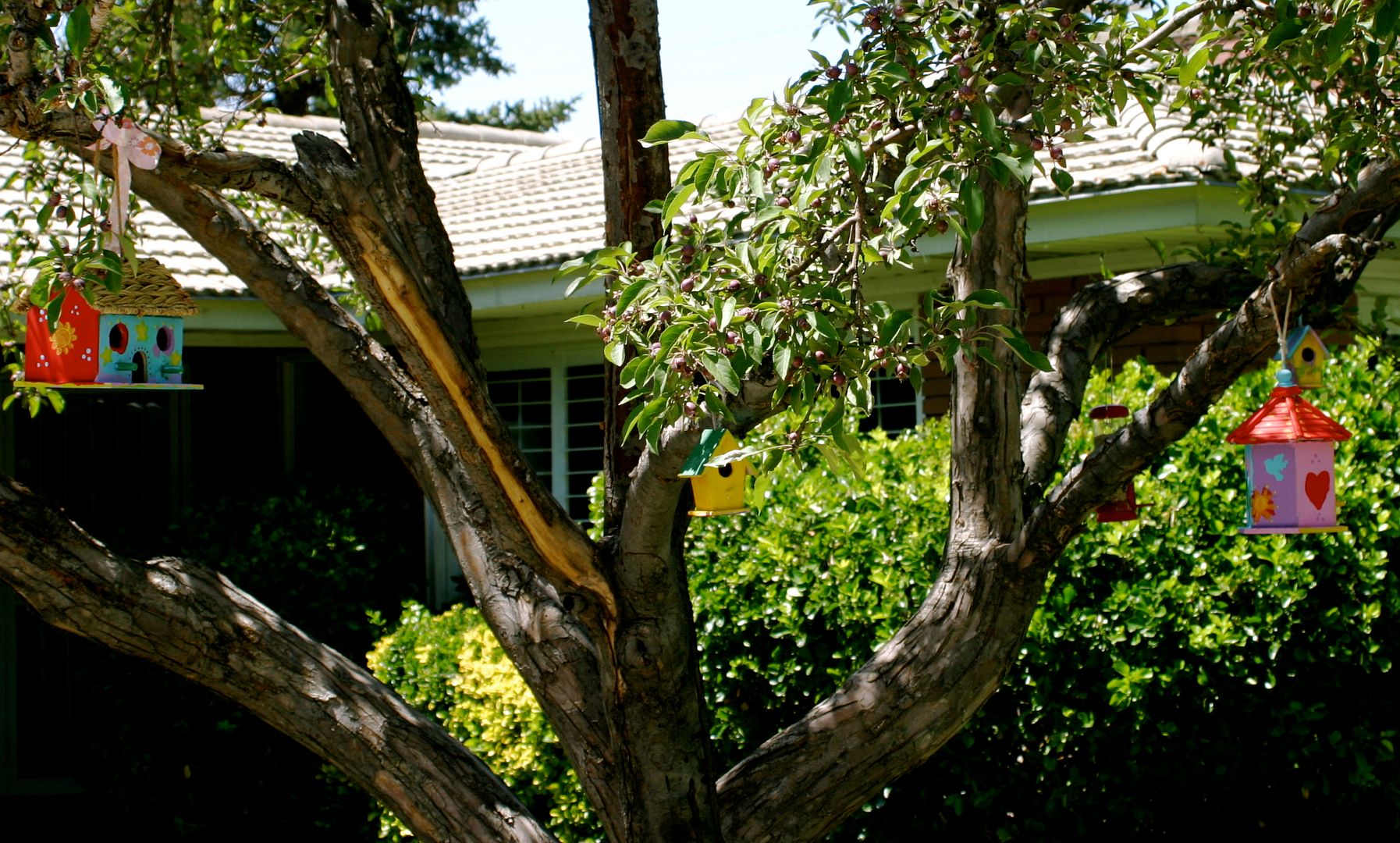 Some afternoons we've set out chairs to watch the birds. And if we're oh so quiet, freeze our fidgety legs at the sight of wings, they come.
Would you like to make your own?
The thatched roof house is made by
Alex
and you can find it

here

. The others are from

Michaels

. You could probably find them at any local craft store. You'll need an assortment of acrylic paints, brushes of varied sizes, stencils (sponges work better than brushes when stenciling), and willing hands.
The girls did most of the painting. I added a few dots and flourishes upon their request. But most of the work was theirs.
A few weeks later, Poppa Jim found this
real
birdhouse in their backyard.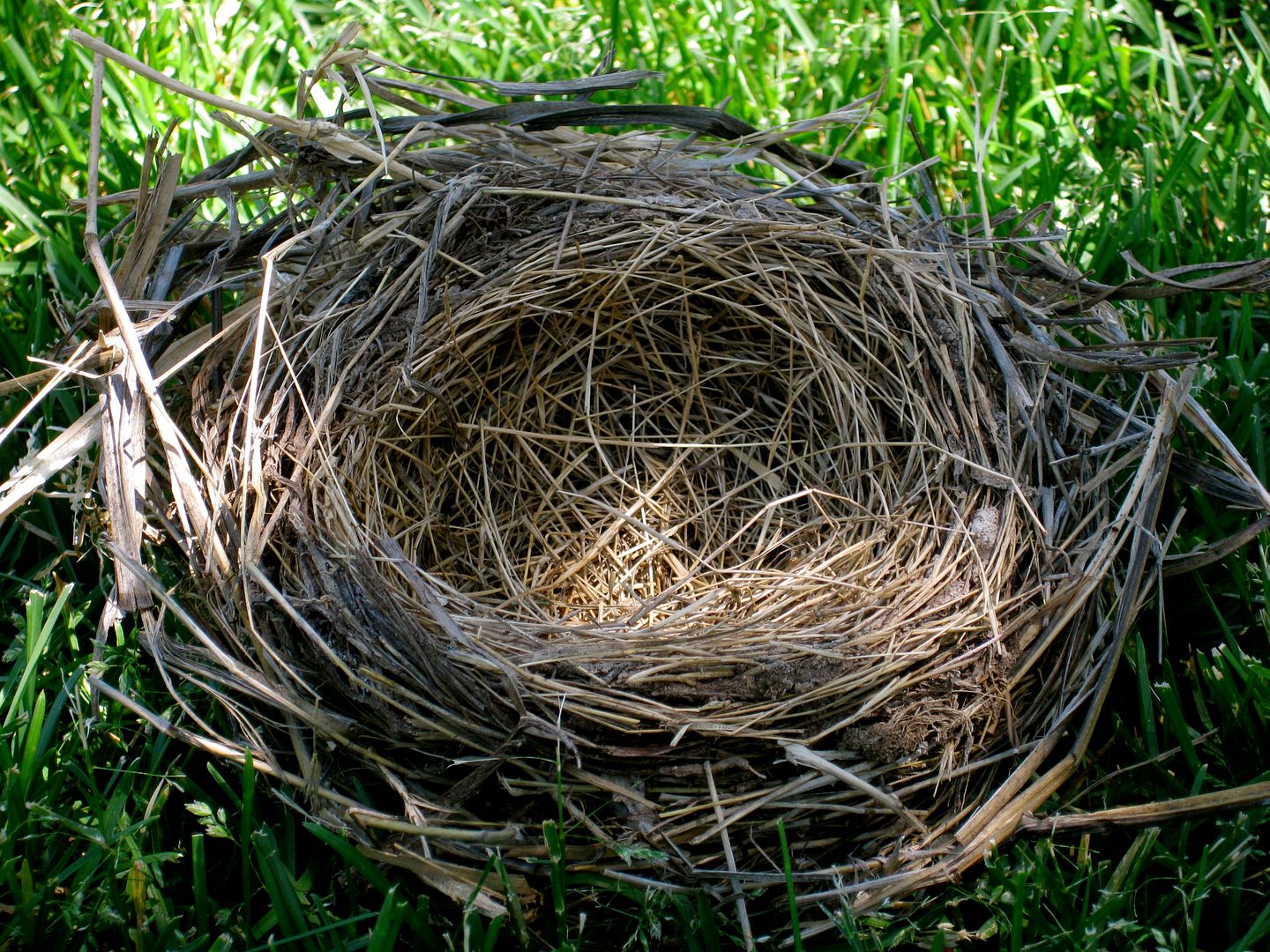 He gave it to the girls. Remarkable, isn't it? The purposeful sizing of twigs and straw, the softness lining the inside, the mud packed carefully to dry. All of it made without hands. I asked the girls to imagine building such a thing with their mouth, nose and toes. They laughed.
Here you can see the size of the nest next to Sami and her friend Lydia. We're keeping it in safe storage for school reports.
I love how summer frees nature, lets it run wild. Things get overgrown quickly, garden patches on every street are popping with color, birds seem to be singing louder in the mornings, and we've been watching a family of yellow butterflies dance uninhibited over our daisies (more about our butterfly encounter soon).
We
seem to be running wild too. I'm exhausted. We're rarely indoors. Rooms get messier by the day. Laundry lies dormant until the sun goes down. Some days I feel crazed, like I want all the activity to stop, want the kitchen to stay clean for one hour. I have to keep telling myself to relax, move with the flow of things. Control less, be present,
speak gently
. I'm trying to let the house go. Let my kids fly. They want freedom too.