I know I will miss this. This time, these little people, and how we were. But there are some days I won't miss at all. And this was one of them.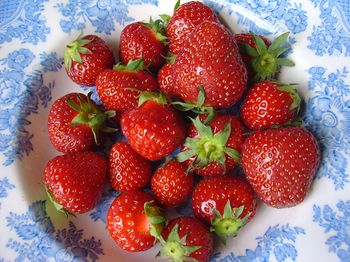 I was about to make lunch so I said no strawberries right now. But five minutes later I found half-eaten strawberries and pink frosting under the kitchen table, smeared into the rug.
I said no to the hose. Babysitter was one her way, I was about to leave for Costco. Two minutes later they turned the hose on high for a mud bath. That's how I found them, water whipping like a fire hose gone mad. I ushered them into the bathroom, stripped down their clothing, put them in the sink to wash off, then carried their atrociously dirty clothes to the washer. Only to repeat the whole scenario three hours later.
I said no potty talk. It continued. We had time outs.
They pulled all the clothes off their hangers. They scratched, they yelled, they cried.
I felt like a maniac. (Or a "meaniac" - which is what they called me. They said I was a mean mom. And they were right.)
By quarter to six, Doug was on his way home, and that was good, because for a long list of other offenses and disasters, I was ready to pull somebody or something apart. Dinner wasn't warmed up yet (leftovers). Two of the girls were in their rooms (another time-out). The boys were begging for pretzels and I was sweeping a pile of dirt and grass off the front porch when I looked up and saw our sweet neighbor boy, age ten or so, walking his dog. For some reason that did it. I crumbled.
Why can't we just be a normal family!? I thought. I just want to be normal! See? Look at him. He's a good, well-adjusted, normal boy because there are only three children in his family and his parents have time for him. They spend time with him, they show him love. They know his needs.
I know that sounds ridiculous. Every family has their struggles, be it one child or ten. But in this moment, I felt an ache to really know my children's needs.
I want to sit with them on the couch. One at a time. Instead, I sit down and become a human jungle gym, and nobody is happy with their place on the jungle gym.
I want to be the normal mom, who sits at the pool on a chair and watches her kids play. Instead, I sit on the edge of the kiddie pool where every bit of my body language reads "HIGH ALERT." I can't take my eyes off the boys for a second. Can't let my girls swim in the big pool because I can't watch them - so all of us cram into the tot pool. Every two or three year old wants my attention (even if they aren't mine). When I do take my eyes off the boys to look at Sami's goose egg on her forehead, I forget I have two toddlers in the pool who can't negotiate the water that's up to their waist and find Gordon face down in the water, frantically paddling his arms like a wind-up toy.
I want to walk, like a normal mom, into Eliza's dance class. Instead, I cross the parking lot with two boys in my arms, assuming all three girls are right on my heels, only to startle at the shout of a fellow nearby who has just prevented a Land Cruiser from backing right over my Sami.
I want to run an errand - into the post office and out - without fearing I will be handcuffed for leaving all my children alone in the car because I can't handle the thought of unbuckling everyone and hefting out the double stroller for a two minute errand.
I don't want to be stressed out by the thought of having a play date and feeding one or two more mouths, because I can barely take care of my five.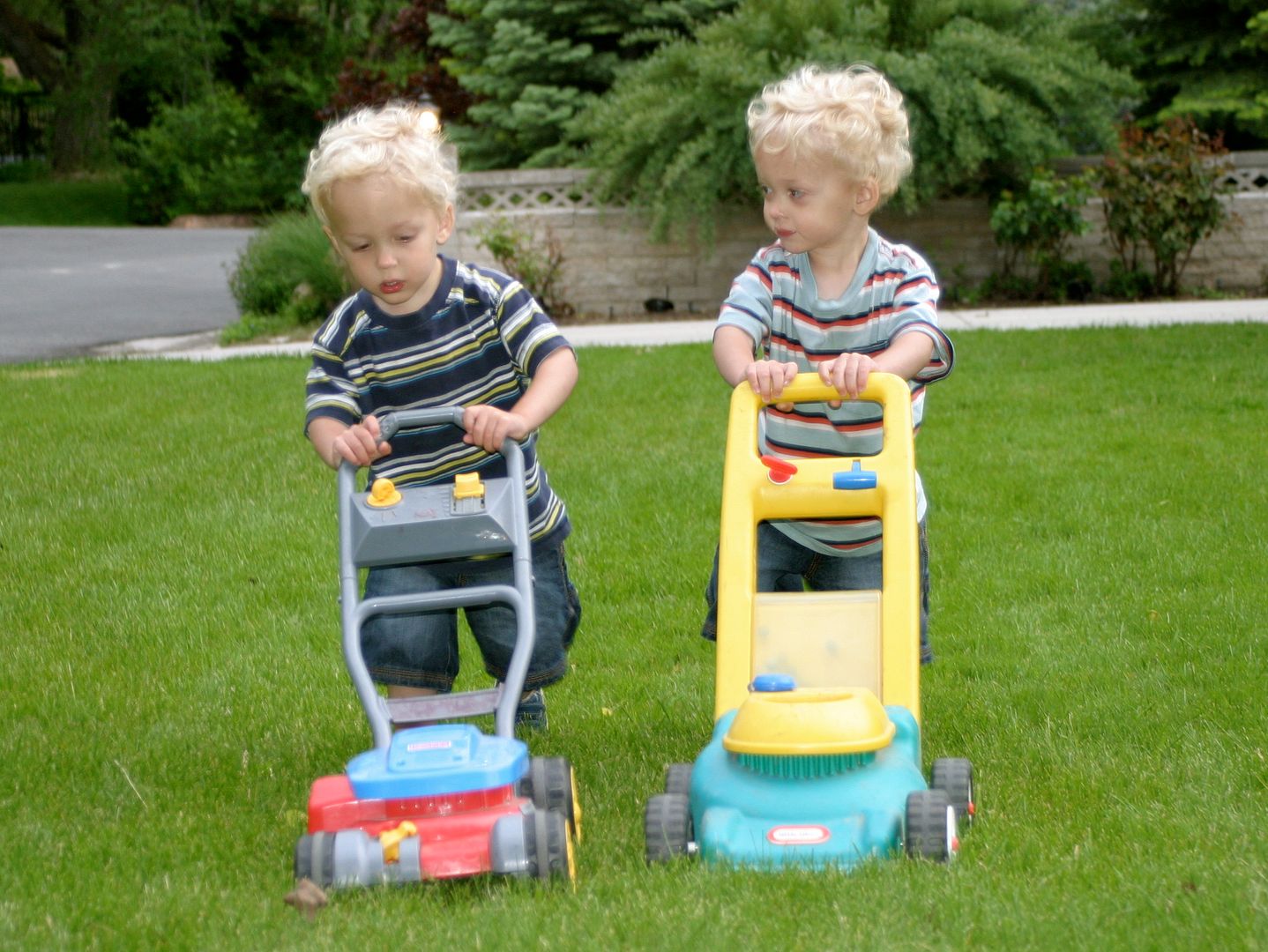 I want an older brother or sister who can lift a baby into their car seat and get them buckled, or who can keep an eye on the boys while I step inside to answer the phone. Some days I just want to be normal! I want to be the kind of family that enjoys each other, goes places together, and moves along without all this angst and frustration. I know you're probably reading this and thinking no family is normal. It doesn't matter the number or age of the children. And I'm sure you're right.
But tonight, I am feeling less than - wanting to give my children the love they deserve, instead of hustling around the house preparing this, cleaning up that. (We don't even have anywhere we're going - just swim lessons. Maybe that's the problem.)
I am constantly triaging, fixing some meal, cleaning up after a meal, putting on a band-aid, picking up someone for one brief moment to console tears then heading off to discuss consequences, a punishment, a loss of privilege. I'm trying my darndest to stay one step ahead of my gang so we don't live in utter calamity. But right now? I just want to cry.
Most of my time on this blog is spent writing about the precious, but today was a dose of the wild. Wild, crazed, and unruly. No
one was happy today.
Summer has been much harder than I thought it would be. And
I'm worried it's me. Worried I'm not taking care of all these children the way God needs me to. The way they need me to.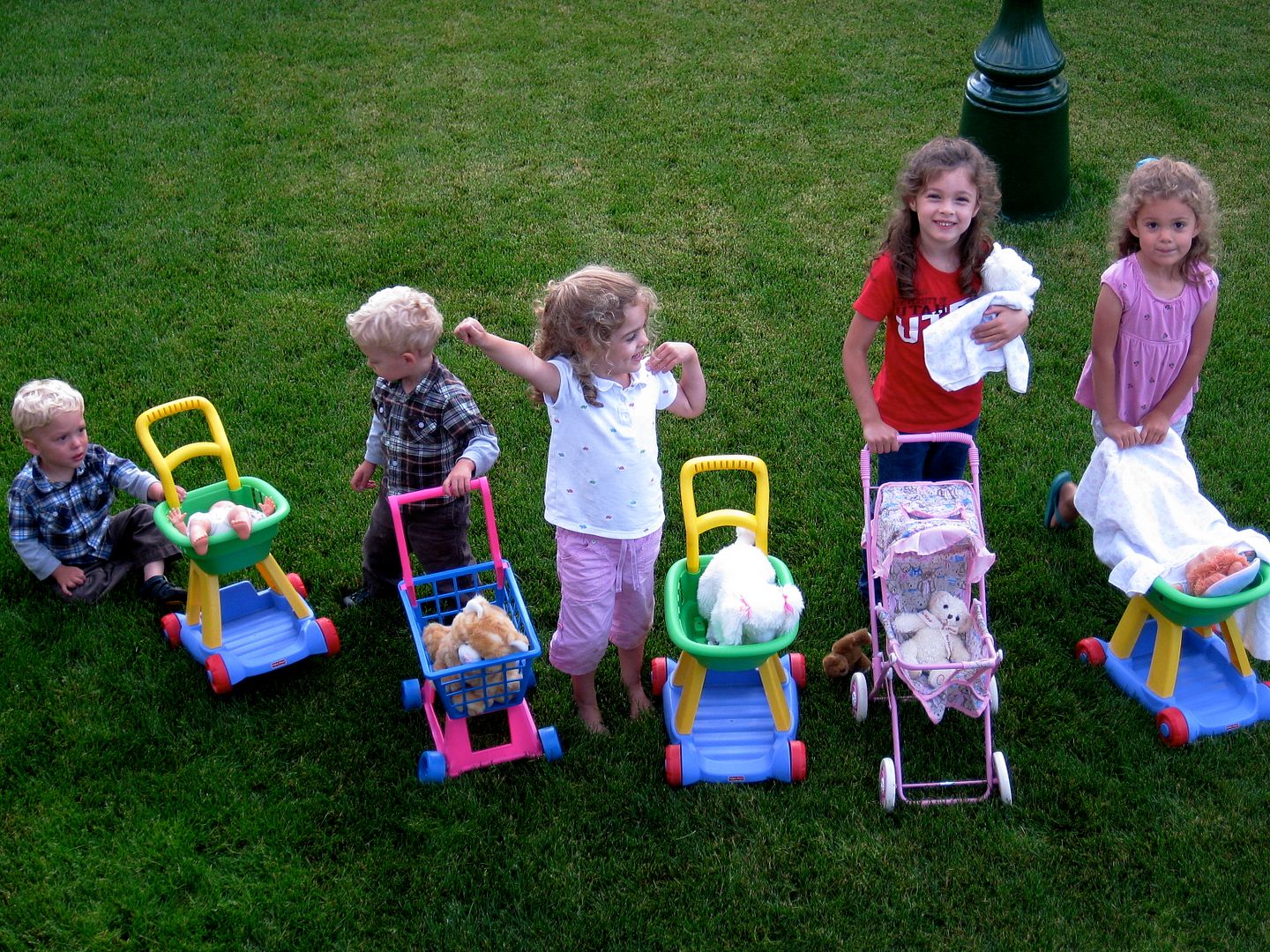 Having this
many little people trailing after me - this many little birds cheeping, asking, is a challenge. They're all kind of in the same stage now. When we went to Grandma's house a few weeks ago, I had to laugh. All five of them were pushing strollers or shopping carts
.
I know I can do some things differently, change some habits, try harder. I need some time to process, make a plan, seek guidance.
I need time to pray, bang on the heavens, hear that small and still voice.
This sounds like a rant. I'm so sorry. I don't want to complain. The fullness of our little nest is such a beautiful thing. An undeniable gift. I know this.