I weed in spurts. A few here, a few there. Then it's off to pick up someone who crashed their bike, break popsicles in half, change a diaper, or chase after the boys who are wandering toward the neighbor's swing set.
Somedays, I have to tell myself, work is all about intention. Intent counts for something, right?
Well, I've been intending to weed the flower beds for weeks now. I actually like to weed. It's satisfying to clear a patch of ground. Maybe because I leave a path... I can see what I've done. But m
ost of the time, work is sporadic at best.
Yesterday, however, Eliza had an idea. She wanted to make "Garden Cupcakes."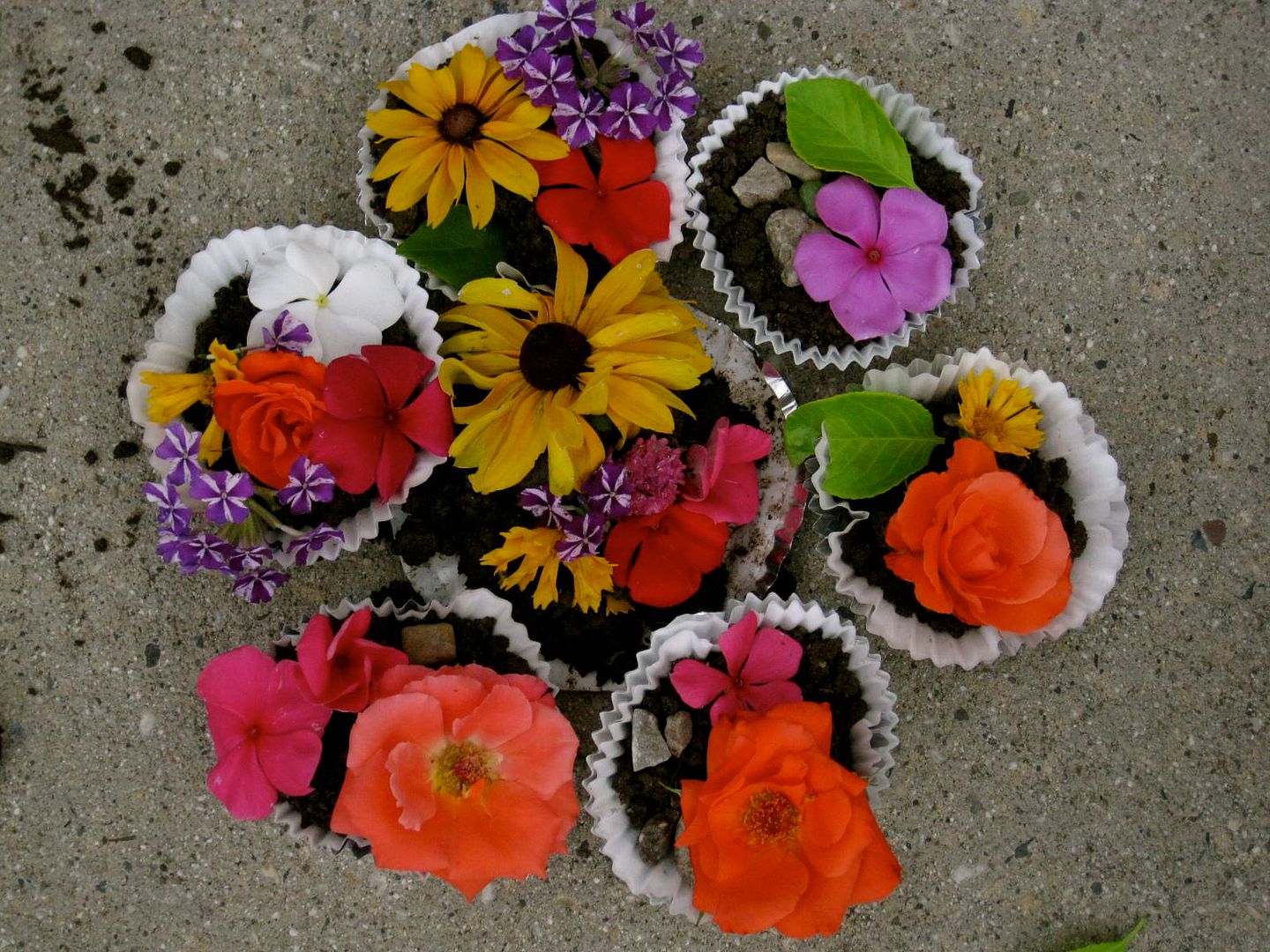 She remembered seeing them in a craft magazine once.
Perfect, I thought. Something to occupy them for a while.
So I handed out supplies. S
imple.
A plastic spoon and baking cups. (You may want to use foil instead of paper cups - they're sturdier. And if you p
ack them too full, like Eliza's, they look more like a tostada than a cupcake. But that's okay too.)
They scurried into the backyard, hunched themselves over a spread of wet ground, spooned mud into their cups, and curled their toes into the dirt.
Then they bent over our rudbeckia and vinca, pinched blossoms, plucked the last of our old roses, and searched for pebbles and grapes (not yet ripe) to decorate their cupcakes.
They worked steadily in between thunderstorms (which only threatened loudly), while I donned gloves, knelt in the dirt, and pulled our flower beds clean.
We worked together, brushing earth from our fingers, spilling it around our feet - making lovely what was right in front of us.
I still have a stretch of unwanted green waiting for me against the northern wall. But it felt good to clear the biggest bed, kneel on the ground, and be outside long enough to watch lightning in the west, cock an ear toward the rumbling skies.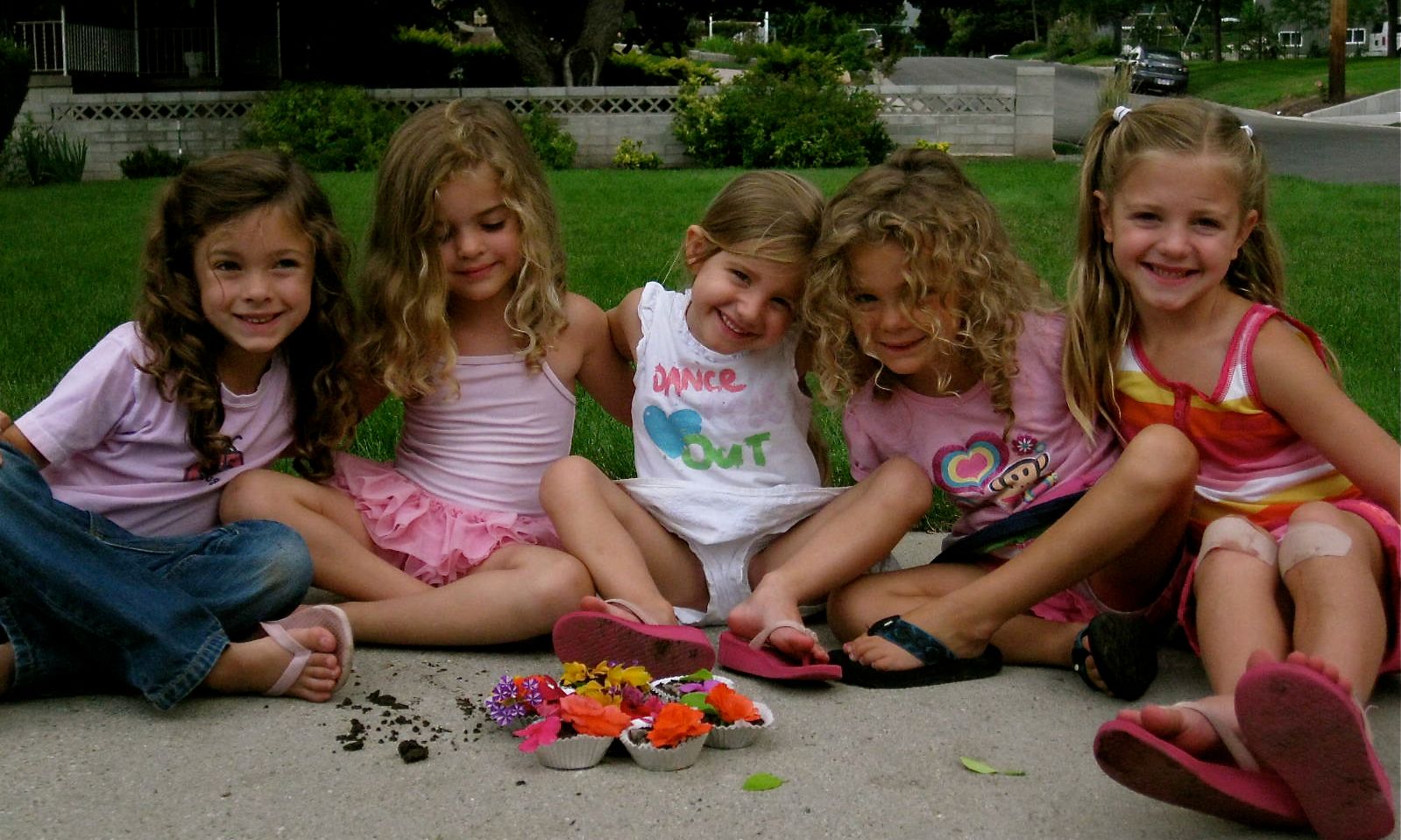 Mostly, it was a delight to see all these girls glowing beneath a canopy of gray, cupping circles of color in their hands.