This dirt road winds through some of Utah's oldest ranch country. It's a road I'm becoming more familiar with. A road that was washed out in the early summer due to high water. A road that leads to a family and place I love more than this post will tell.
At the end of July, this road
bumped us dustily along, taking us away from the city, cell phone, calendar, and to-do list. Away from the unremitting pull of... life.
This is how we rolled. Or bumped...
as we jostled through the gate into this gorgeous place where a thousand peaks beckon.
Katherine, Eliza's bosom friend (dressed in the chaps, vest, and cowboy hat) was down at the barn when we arrived. It wasn't long before she banged through the cabin door and the two of them began a conversation as if they'd been together for days.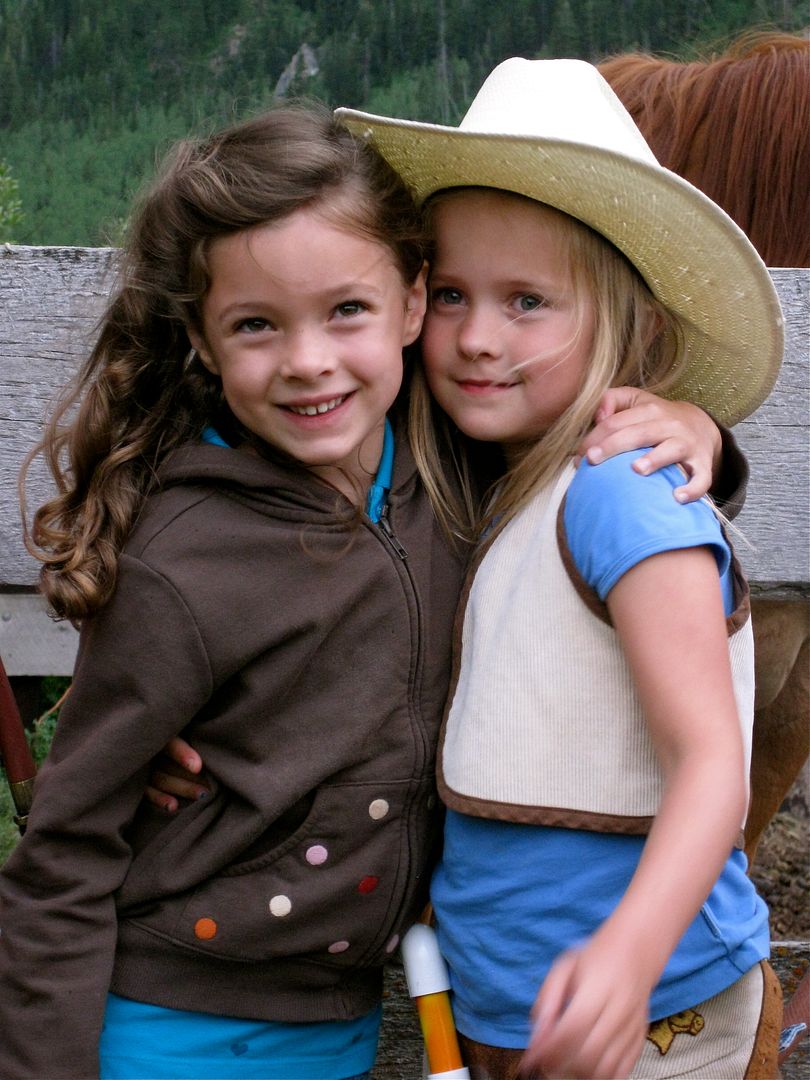 My friend Kara stepped out of the cabin to greet us. Before I could turn around, she was backing our car into just the right spot and unbuckling kids.
You may remember how Kara

talked me into coming up to the cabin last summer

. I couldn't (and wouldn't) have done it without her. But this year, I needed no cajoling. The boys were older and the girls had been pining for months, "When do we get to go to the cabin?"
Kara is the kind of person who gracefully accepts all that life has offered her. She counts gifts. She gives gifts. And she has eyes to see those around her for who they really are. She can tell what they need, and she offers it willingly. The other day she pulled Ali into her side and held her while we talked, and I cooked pasta. Ali stayed on her lap for nearly twenty minutes, enjoying Kara's arms around her, as Kara ran fingers through her hair and transferred love.
Kara thinks the best of me - always. How did I come by such a friend? Divine design. It was nothing I deserved.
And her husband Dave? He is just as good.
The cabin belongs to Dave's family. He and his siblings grew up riding these mountains and sleeping in the old bunk house. One summer, while he and Kara were dating, he managed another area of the ranch, just up the road. He knows these peaks better than anyone.
I ask them now and then if they know how lucky they are - that this place is part of their family.
Just driving over the river and onto the dirt road helped me shed a layer or two, shake off the unnoticeable edge I carry when too many days run together and I can't seem to find any stillness. It felt good to be back at the ranch.
I took in the scene and breathed the mountain air.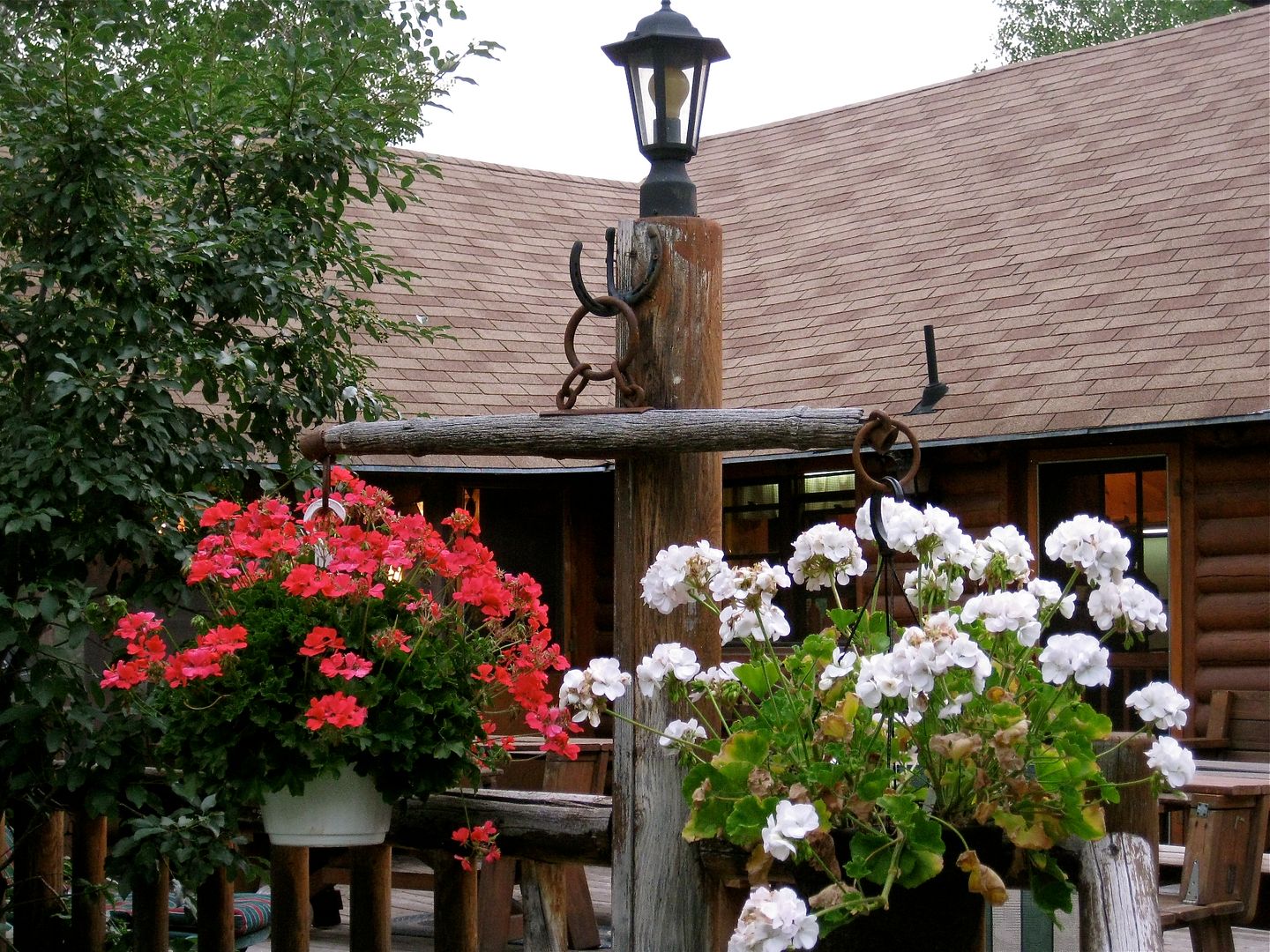 Bright geraniums hung in front of the cabin next door.
Kara and Dave helped me unload the car while the girls ran to the bunk room and Sami changed into her bunny pajamas.