"The world I live in is loud and blurring and toilets plug and I get speeding tickets... and I forget everything and these six kids lean hard into me all day to teach and raise and lead and I fail hard and there are real souls that are at stake and how long do I really have to figure out how to live full of grace, full of joy - before these six beautiful children fly the coop and my mothering days fold up quiet? How do you open the eyes to see how to take the daily domestic, workday vortex and invert it into the dome of an everyday cathedral?" (121).
A few months ago, while reading Ann Voskamp's book, One Thousand Gifts,
I stopped on this paragraph a
nd read it twice.
In the margin I wrote, "How I understand!"
This question tugs at my heart because I want to know too - how to
invert that daily vortex into a dome.
Ann believes the answer is this:
"Pay tribute to God by paying attention" (111).
One Thousand Gifts is about Ann's personal journey towards more gratitude. An invitation came to her inbox one day. A challenge from a friend that got her thinking. Could she count one thousand gifts? She was intrigued. So she
picked up a notebook and began.
Her discoveries along the way have me convinced she is onto something. Gratitude is not as simplistic as we might think. The effect more profound than I imagined. It might just be the answer to most stumbling blocks, sorrows, hurts, and frustrations. Not all.

Only Christ can truly heal us

, and in ways we do not fully understand (Revelation 21:4). But gratitude helps us trust Him, turn to Him, see Him at work in our lives.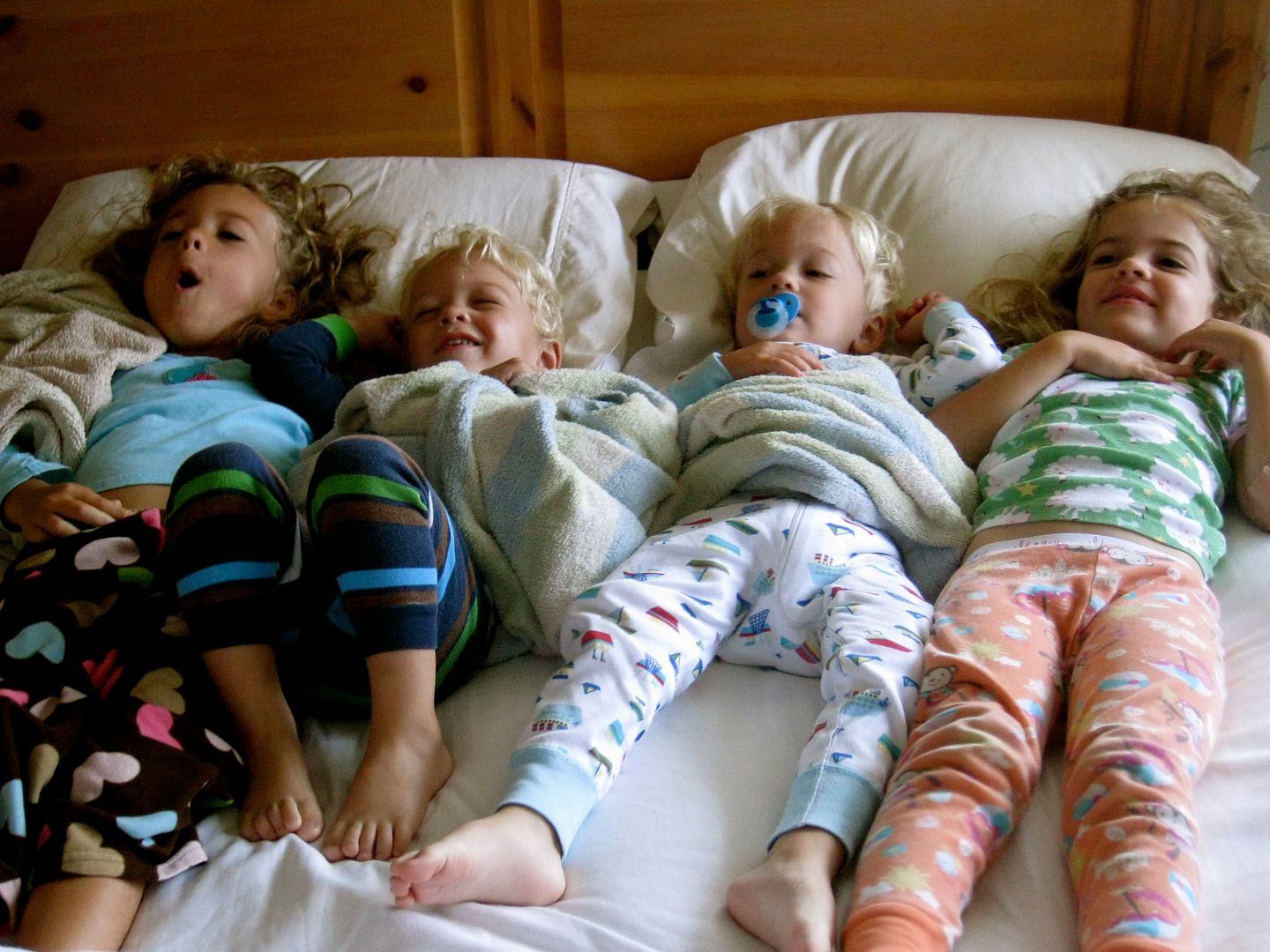 I've been dabbling in it - trying out this place of giving thanks for all things. I've been trying to notice the gifts, the ordinary things, the small joys that fall kindly at my feet, like children tumbling into our bed on a Sunday morning. And I believe Ann is right. Gratitude spins the world right. It helps you find your proper, humble, and dependent place in it.
See the ugly-beautiful - like the markers all over my boys hands this afternoon, the pile of lunch plates on the picnic blanket, the muddy smudges tracked across the bathroom sink - as
boys wanting to write like their sisters, the g
ift of hungry little ones, and girls needing to dig into the earth. It flips your world. Gives you new eyes.
Say thank you and you give yourself the freedom of not wanting more, of being content.
I've thought a lot about it, and wondered if I could work on gratitude without counting gifts. Surely, I could. But over the last few days, I can tell I need practice. I'm not as good at counting gifts as I would like to be. I want to develop this skill of seeing God in the everyday.
So I started last Friday. The first day of Autumn.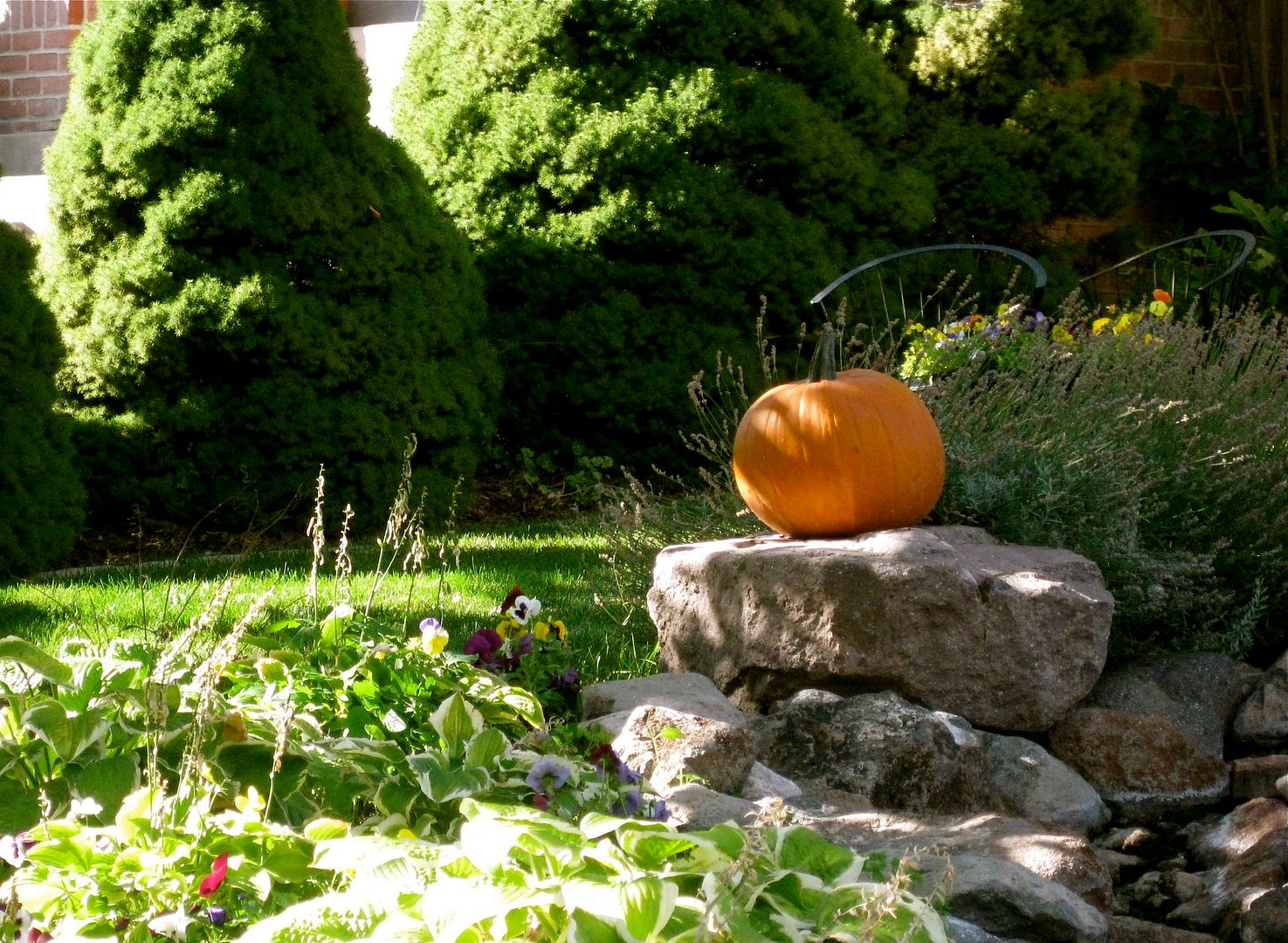 1. a husband home for dinner.
2. the slippery feel of a peach in my hand.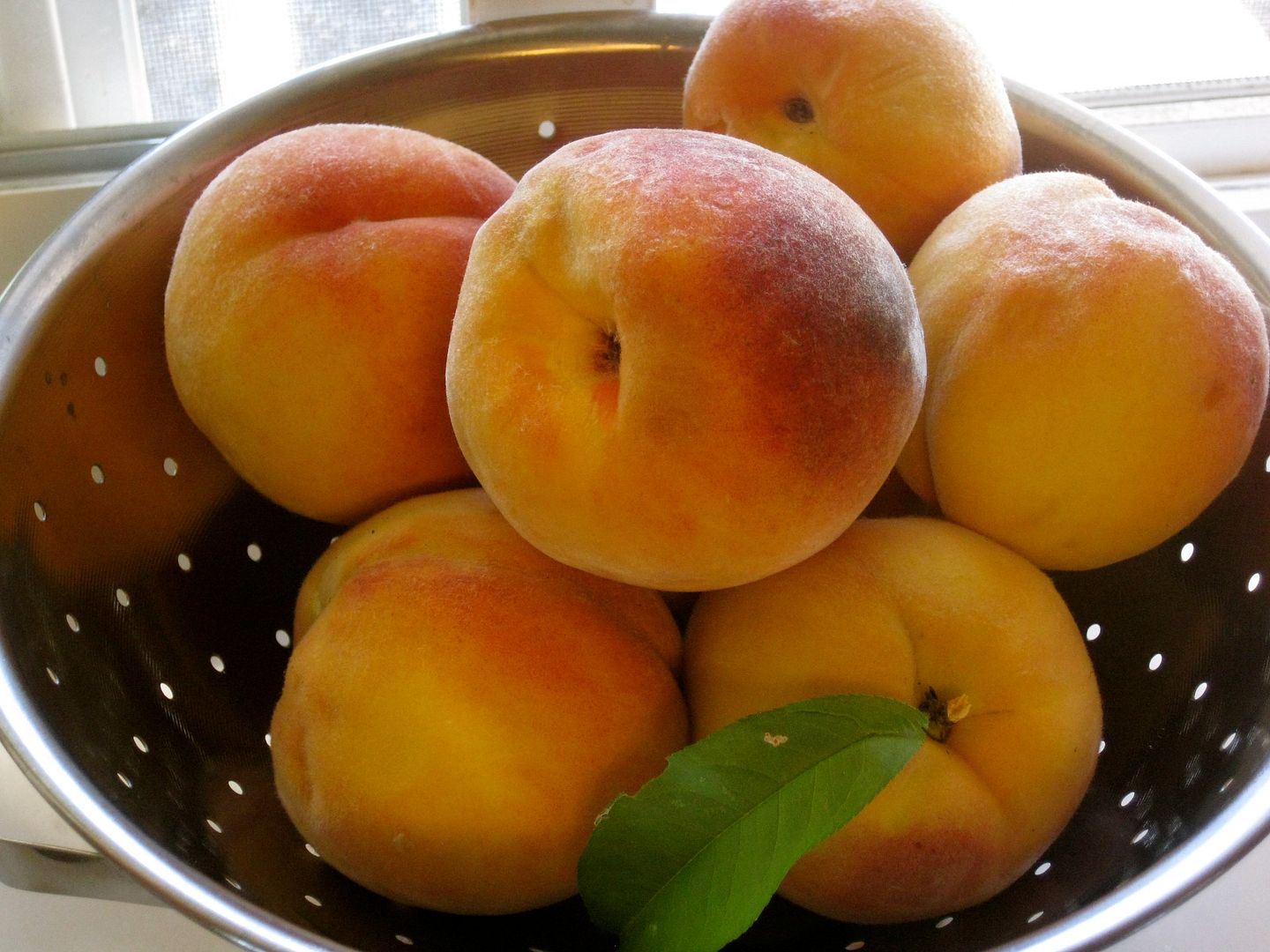 (We harvested enough from our tree to make one cobbler! Yes, I ate this entire bowl friday night. Scraped it clean.)
3. watercolors in celebration of fall.
I am writing each gift in the gratitude journal

Mary gave me

.
I'll also post them daily on my sidebar. Mostly for me. As an incentive to keep going.
Numbering gifts, writing them down, makes the invisible visible. As Ann says, "slapping a sloppy brush of thanksgiving over everything in my life leaves me deeply thankful for very few things" (57).
Counting blessings, however, helps us bless His name, know Him as the giver of all good gifts.
It helps us accept our circumstances and learn to be happy "whether our hands are full or empty" (47).
4. remembering those wet curls and red tricycles in the rain.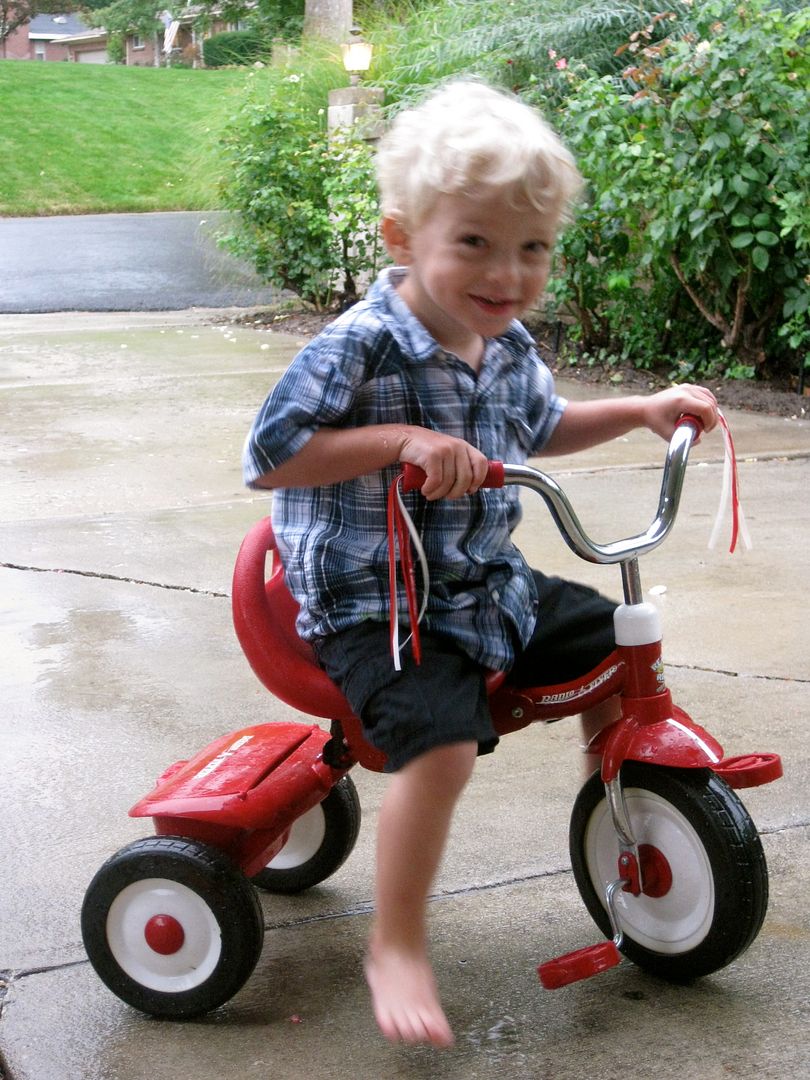 5. A mother-in-law who happily takes my children.
6. Sami's flower - stuck like a toothpick into my burger.
7. Soft baby cheeks on mine.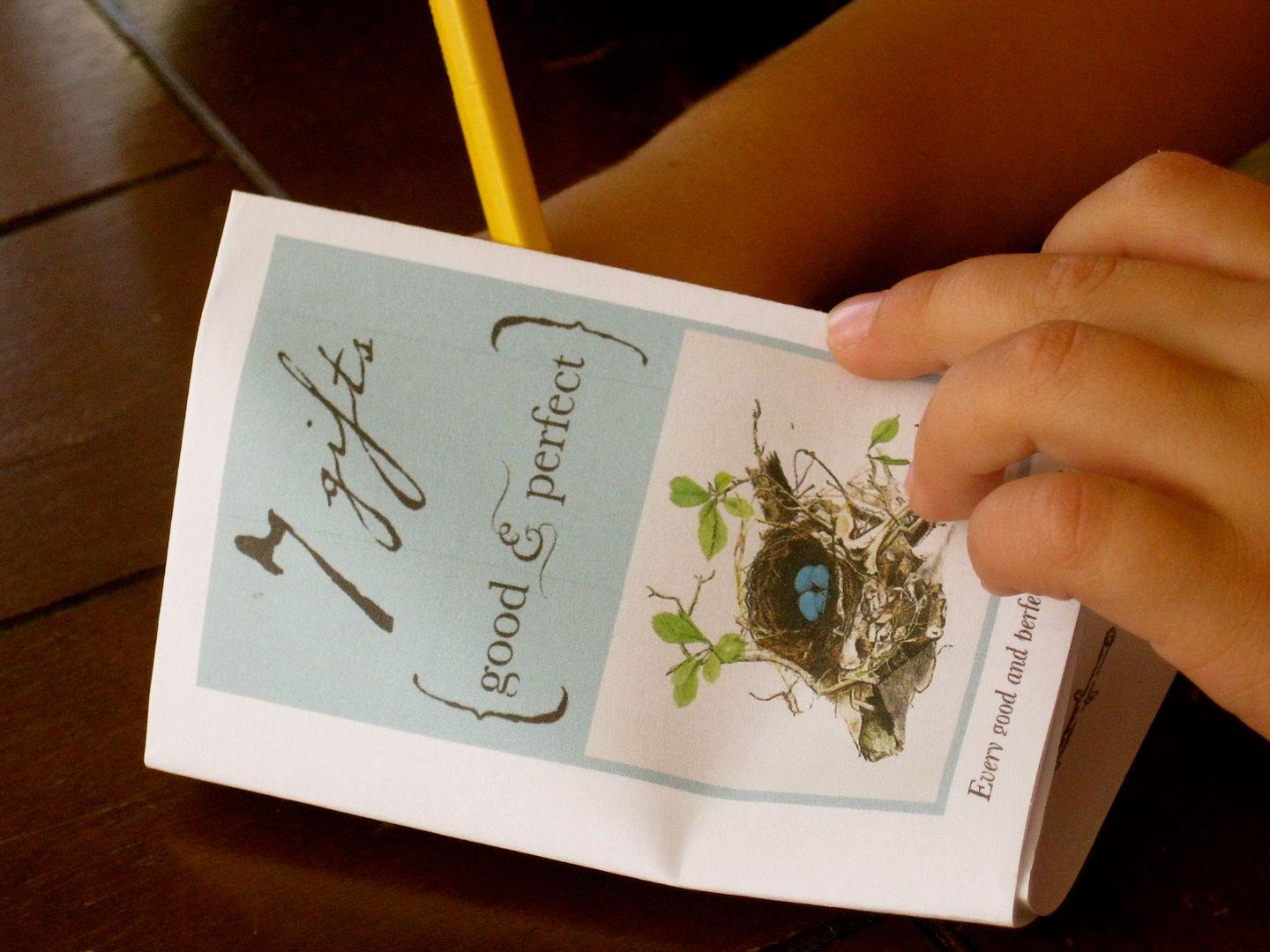 Here's what Ali and Sami were thankful for today.
Maybe we can learn this art together.
Want to join me? Count your own thousand gifts? I'd love to hear about it if you do.
And if you haven't read

Ann's book

, I recommend it. Her message, whether you hang on her kind of words or not, is worth the read.