I think we're finally settling into the school routine. It's taken a while.
I still feel like
I'm running behind life, grasping at wind as it lopes ahead of me. I sure would like to get a lead on it - put some space between us so I can face each day head on - equipped, prepared and ready. But I might need a week off for that to happen.
I still don't have all the games, practices, and school recesses on my calendar. I'm still not making dinner every night. (My poor kids have eaten more than their fair share of mac and cheese.) Doug is still working late nights. (Two more weeks. I. Am. Counting.)
And yet, we are managing.
Want to know what the twinsies do most nights around 7:15 while Eliza and I do homework?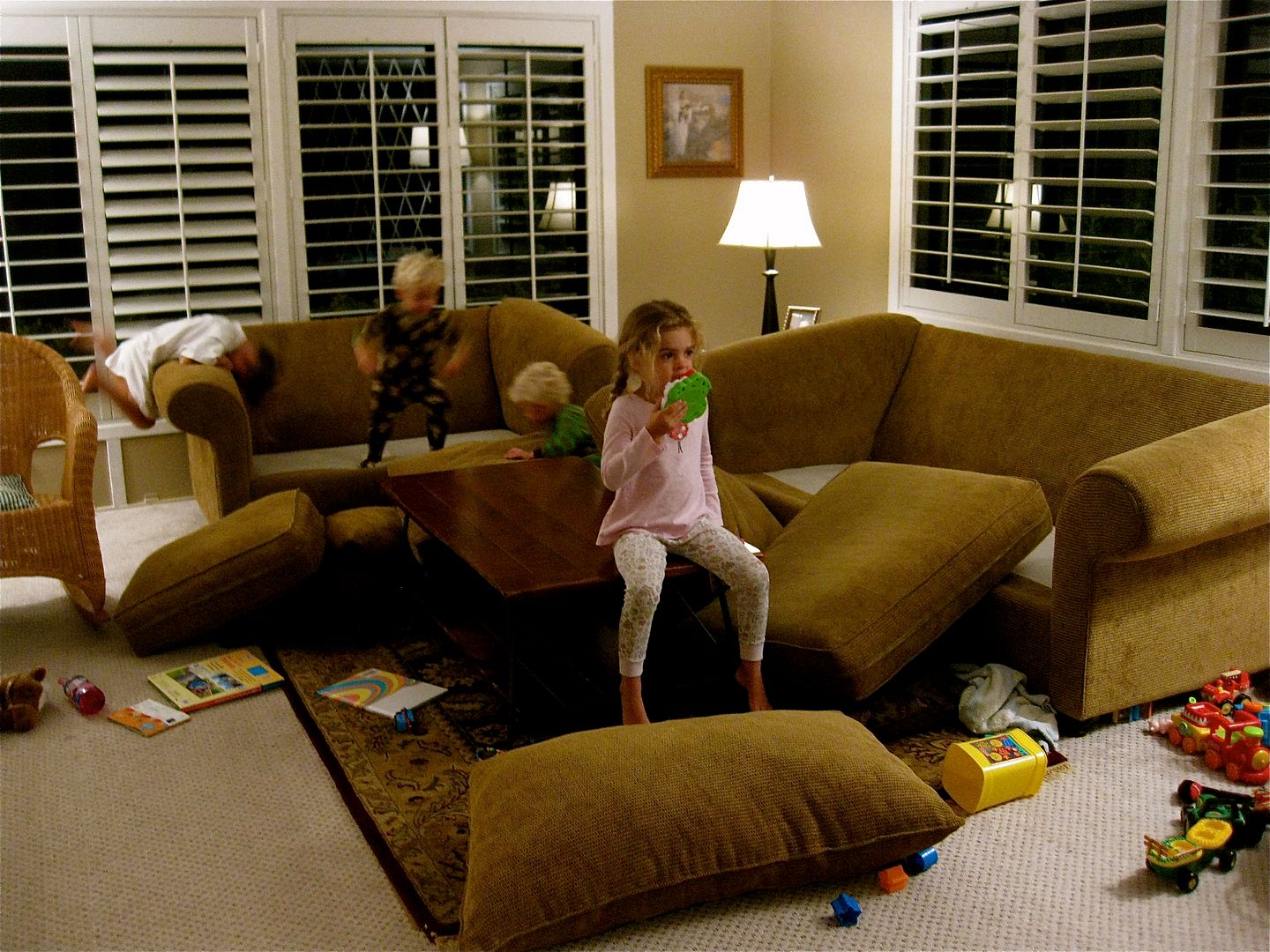 And this. Just in case you wanted a second look. (Check out Ali swooned over the left side of the love seat. Quite the side bend.)
The boys are such a blur, jumping from couch to couch and back again, you can't tell who's who (which could be hard even if they were sitting still).
Until Doug can come home and act as bouncer.
As for other developments, my kids have been entertained with this little "road" I chalked onto the driveway. A brilliant idea that came from my friend Rebecca, who lives across the street.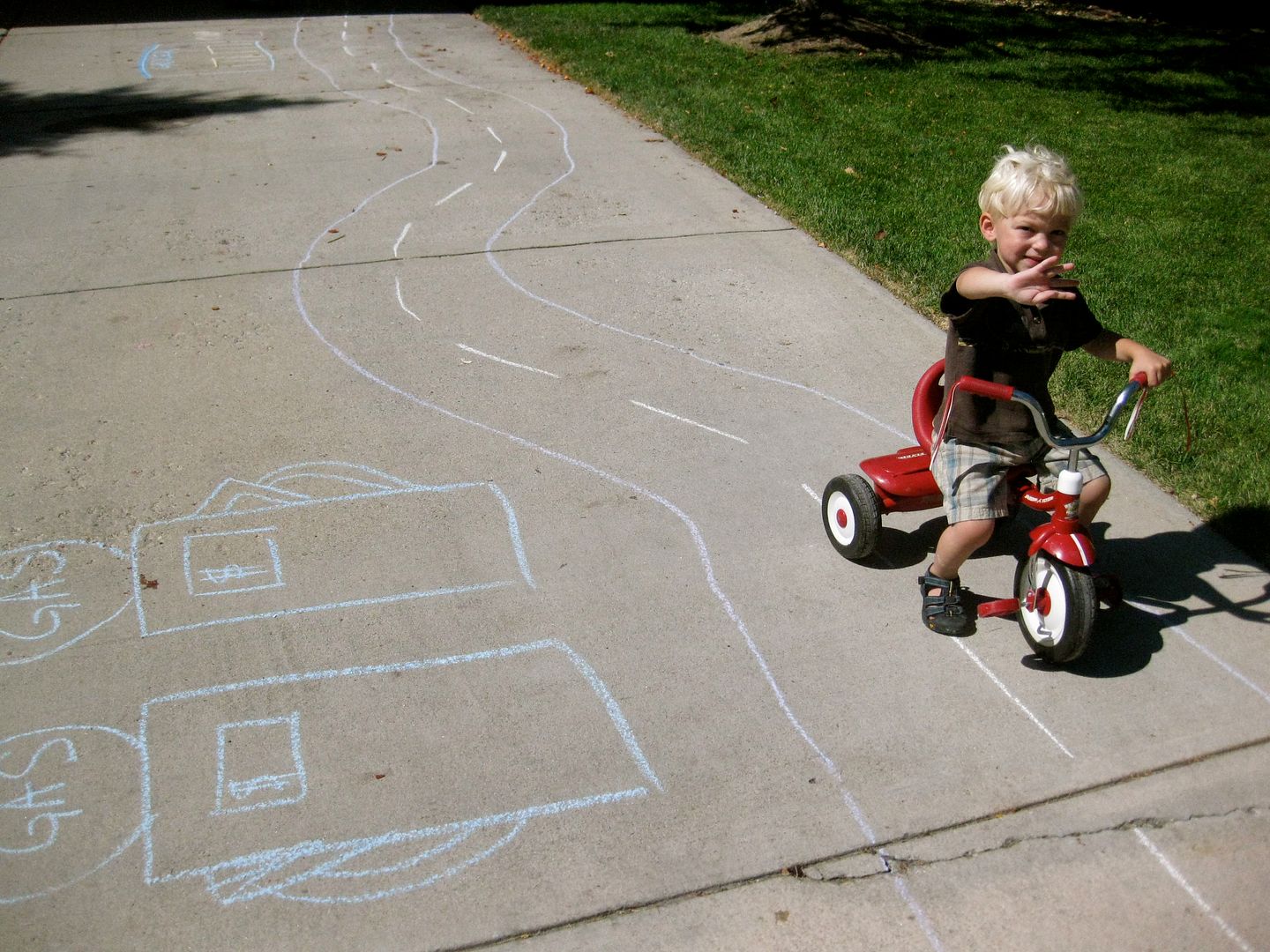 On Monday she took all four twins for the morning (yes, she might just be superwoman) and drew a road on her driveway, complete with pit stops like a
gas station, grocery store, pet store, and sweet shoppe. The kids loved it!
So Wednesday afternoon I backed out the minivan and chalked a thin two-lane byway into a curvy circle around the driveway. My only addition? Home Depot. So the boys would have a place to buy lawnmowers, buckets and shovels.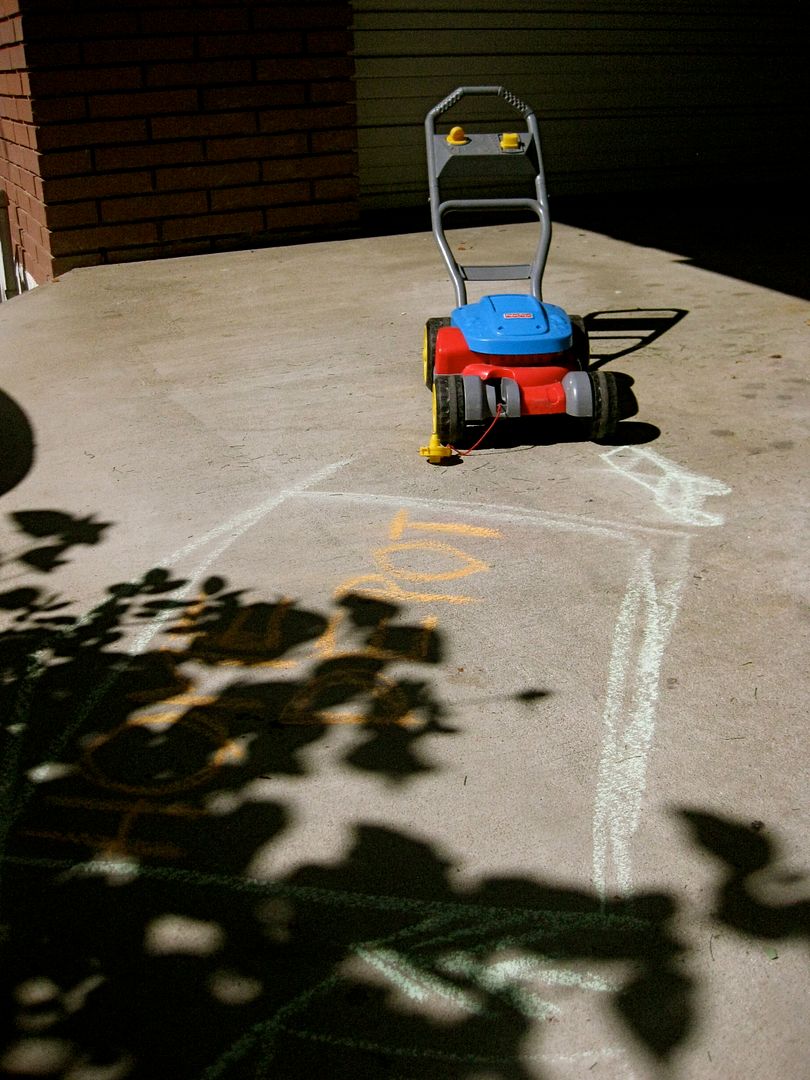 This pretend world has kept my kids happily busy for the last two days, their imaginations fully engaged. I love watching them.
These two are glued to their tricycles lately.
Sami and Ali have been talking and giggling more than usual at night. Yesterday evening I stood by their door and listened. They were cracking themselves up.
"You could be a picnic blanket for Halloween!" Sami chortles to Ali.
"Or Jupiter!" Ali says, laughing.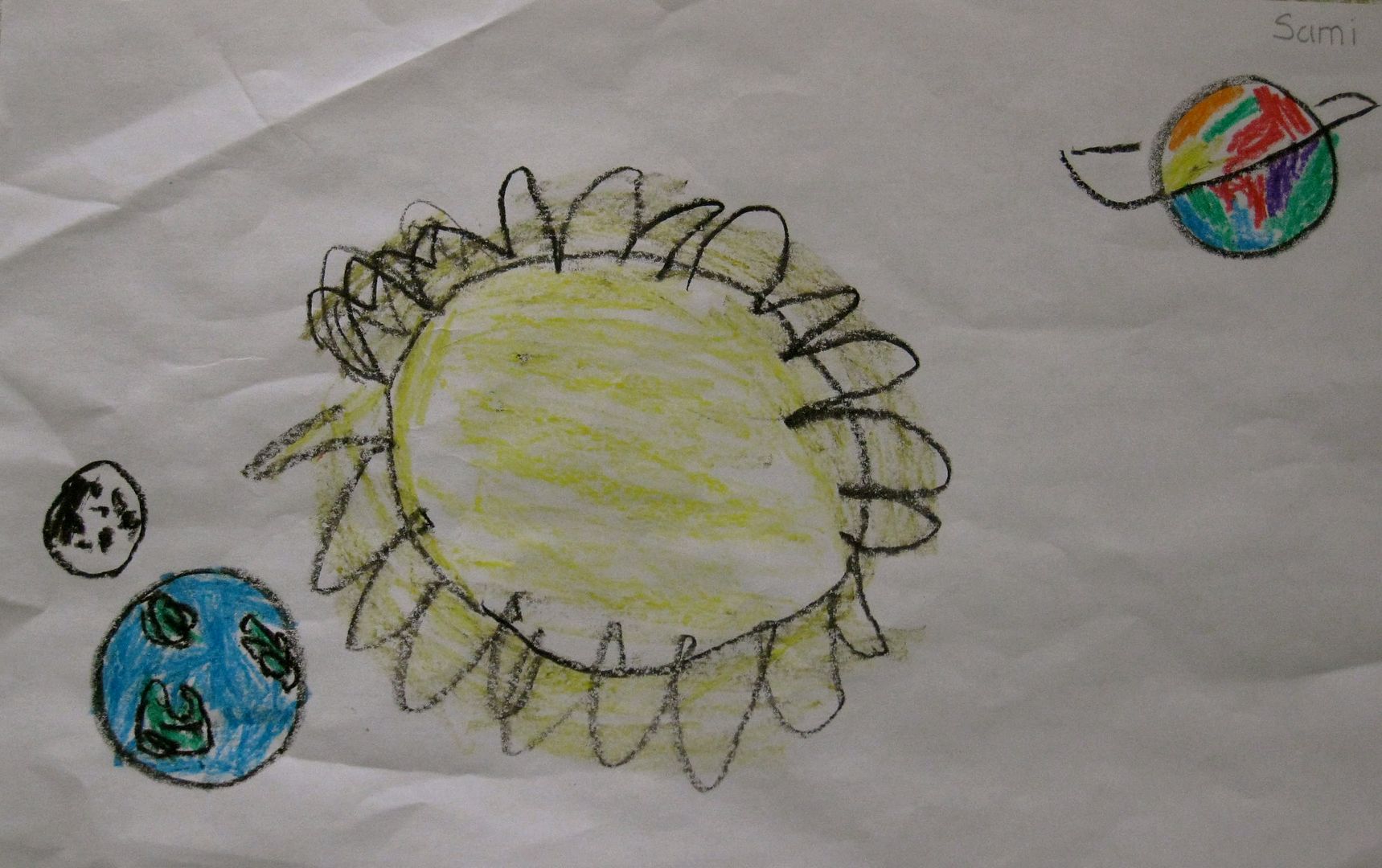 (They're doing a preschool unit on space right now.)
What is it about Jupiter that intrigues kids? It's definitely fun to say. Samantha stopped mid-prayer last night, after praying for the people in Japan and Africa to ask "Is Jupiter a world? Are there people on Jupiter?" She didn't want them to feel left out.
I took all three girls to the dentist yesterday and they are cavity-free. Except for Ali, who has three cavities and a dead front tooth. Poor girl!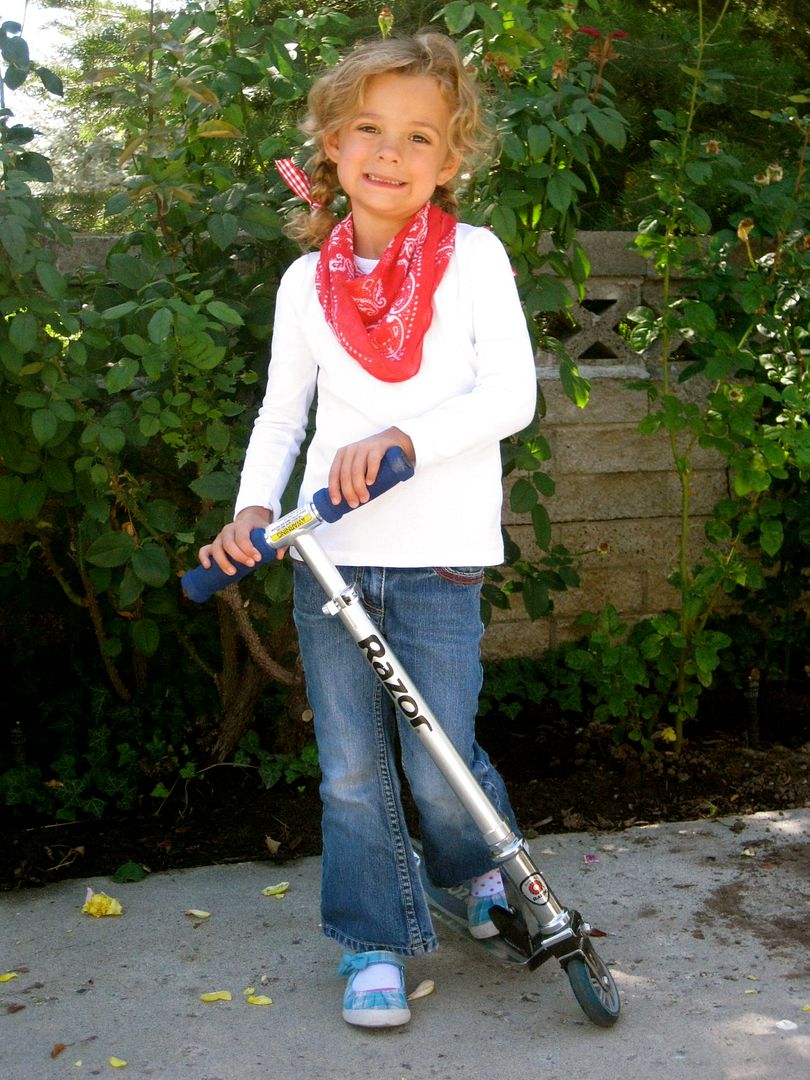 Somehow I missed the traumatic event that killed the nerve in that front tooth. Maybe it was all the jumping and crashing onto couches.
With a renewed vigor for brushing their teeth (no one else wants cavities), the girls decided it is
way too crowded with ten little elbows vying for space around one sink. So they created a girls' bathroom and a boys' bathroom.
I figure if I pay attention to the signs, I'll be able to locate my toothbrush.
Despite the wildness that seems to reign in these parts, the process of counting gifts for me has become a favorite part of the day. I am secretly giddy when I write something down. Especially if I jot it down right after I notice it rather than waiting until the day's end to relive the hours and hunt down blessings.
I feel alive when I count as I go. Today I started adding the time of day.
22. swirls of blonde hair shimmering in light over toast and cereal 8:46 AM
23. the scent of lemon roses 11:22 AM
(There's nothing like old roses.)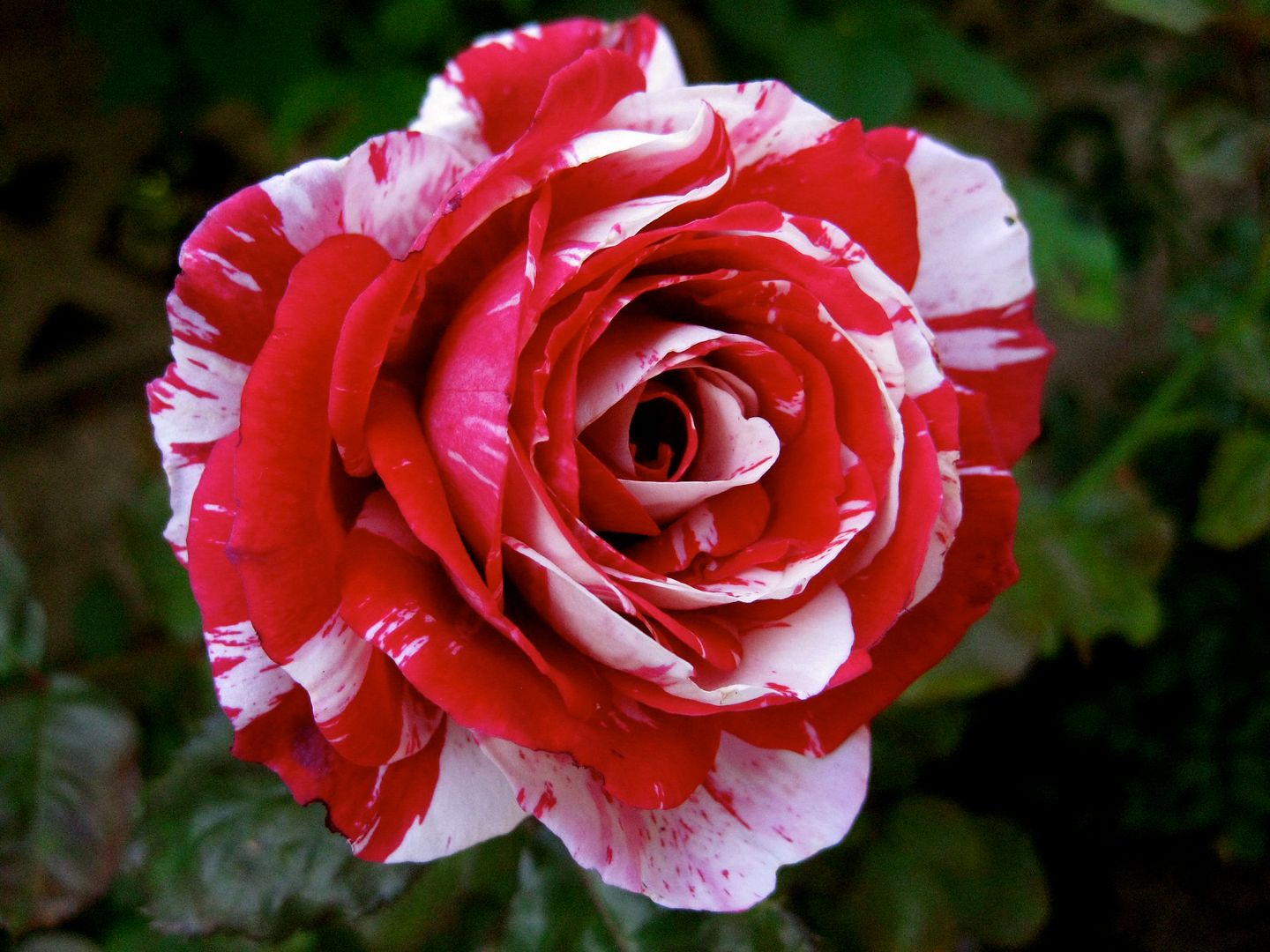 What developments have you noticed lately? Can I convince you to join me in counting gifts? Do you make your kids wear helmets when they jump on the couch? Do you even let them jump on the couch?