My Mom wasn't there today, to walk us through her garden. She's somewhere in the middle of Tennessee, driving through cotton fields with my Dad. It's been three weeks now. The two of them drifting along together, taking in the farms, the towns, the coasts of America.
I wish she could have seen my children crunching through her grow boxes, skittering down the dirt paths, anxious to find their special pumpkin.
As we lifted leaves and snipped tendrils I thought of her - how she would have loved the light on our faces, the crisp sound of stems breaking, the ribbed feel of a pumpkin in hand.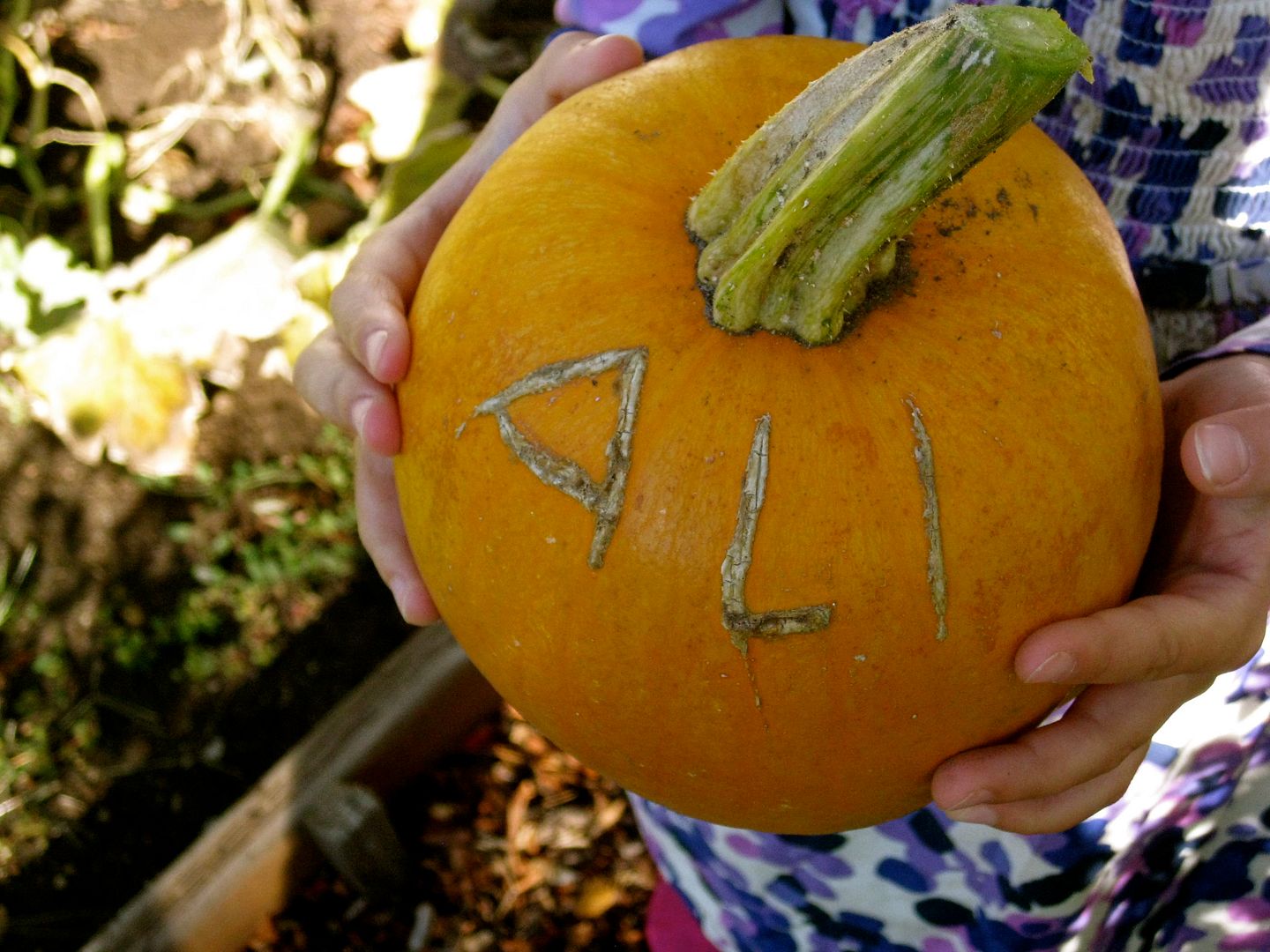 Each summer my Mom buys seeds for her grandchildren. They dig in the earth together, help her plant and bury. Then, come August, she helps them scratch their names into small greenish bulbs that will soon become pumpkins.
The bulbs grow and so do the names.
And when October comes to stay, we cut the orange rounds and dress our doorstep.
When I returned home this afternoon, I read

this post

from one of my favorite writers. It was about her six-year-old daughter who has the same kind of fingers as my Eliza, the same kind of growing-up look on her face.
The sight of her photos undid me.
She wrote about pumpkins, harvests and growing - as if she knew I'd just spent the last hour in my own patch cutting pumpkins. As if she knew I needed her metaphor about growing something and growing it well.
I heard her loud and clear. What she had to say about... family.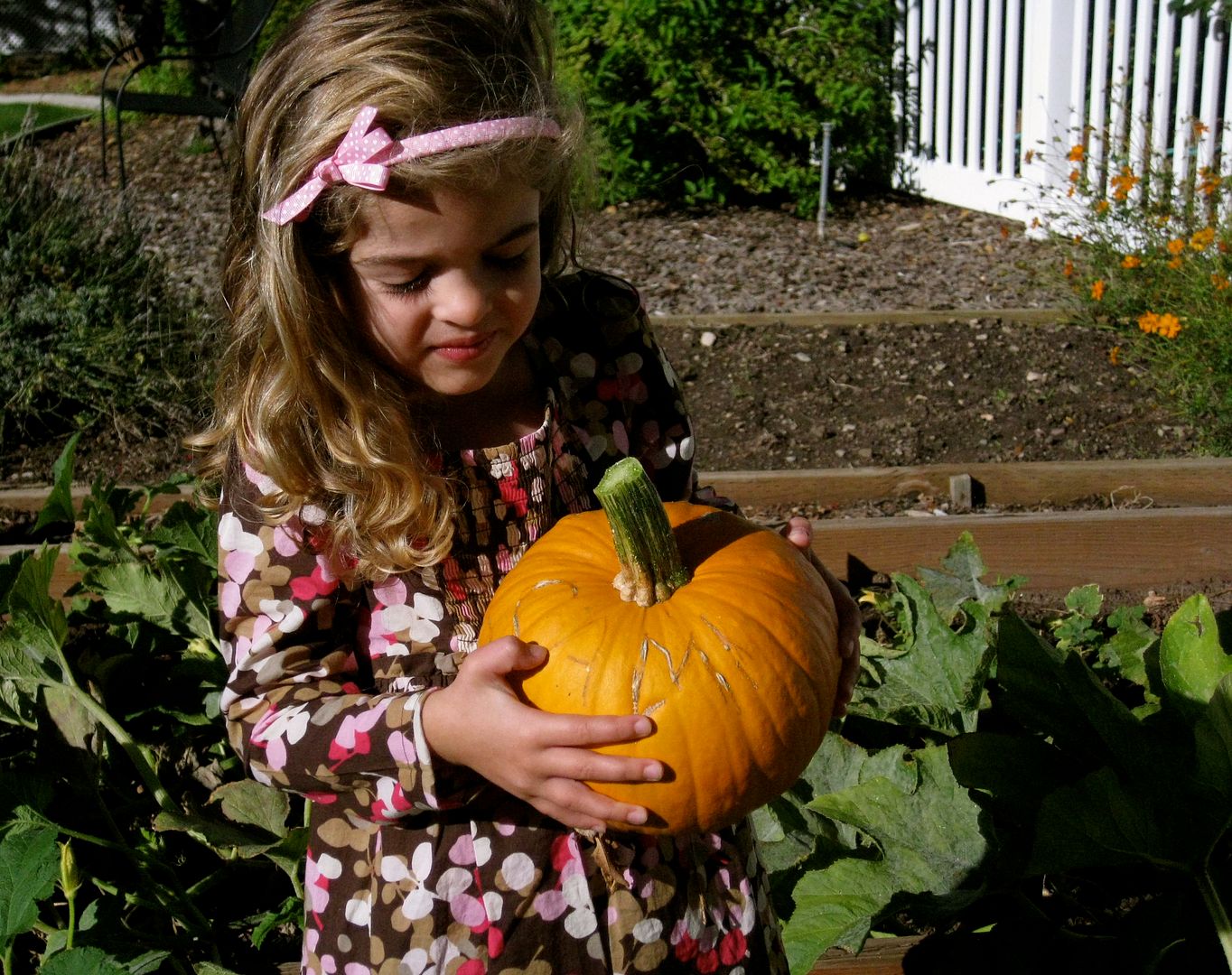 "Family is a field to grow in
.
Where children grow up and parents grow patient."
Her word - patience - nagged at me. I've needed an ocean of it lately, but my wading pool always seems to tap out quickly. The lack of it makes me weary, guilty, and I long to be the mother who is not tired, who does not raise her voice, who has a soft answer, a wise answer, for every hard moment.

Ann's words today gave voice to the why
behind a decision I made last week. A decision to pull back, make my own cuts, step away from some commitments.
Something needs to change when you feel you are forcing life rather than flowing with it.
I have to say no to some things I really love. Things that are like air to me. For a season. The growing season.
These days when my kids are young and my home is full - they matter in big ways. I need more time to teach them joy. Fewer demands so I can feel that joy.
I need to spend those short hours after the kids are in bed talking with Doug (when he's home), or in study so I can be available, and ready to listen. Or in contemplation and prayer so I can know how to best help each child, determine their needs, and how to love them in the right ways. I need more sleep so I can give my energy to my family.
I'm hopeful that when my days open a bit wider, my children are in school, and a free space starts calling, those other loves will flow in again.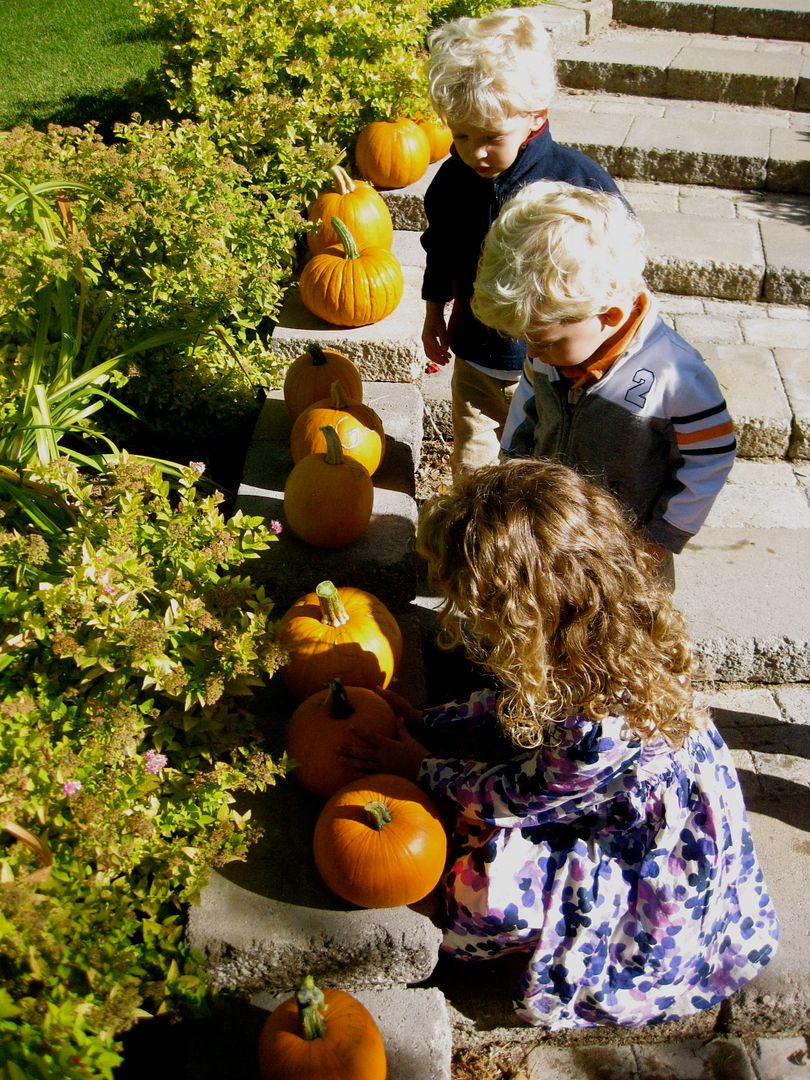 But for now, I know what I need to do.
"Aren't we all growing here together? And how can she be six already? Why is it lately that when she turns, that I can see it again, that long ago baby face, the way her eyes would look straight up?"
I hear you Ann. I see it too.
"These steps with the small, these are the giant leaps not to be lost. Saving the world, it begins with the salvation of one child."
I don't want to look back and wish I'd given my children more. More time, more energy, more love, more me.
Even my own personal fulfillment, is not as important as them. As this.
"[Family]is where mothers grow in maturity and fathers grow in forgiveness, where sons grow in self-control and daughters in discernment and this is what He means - for us to stretch and dig down and reach out for family to grow us full in the faith."
Family is a field to grown in. And we are growing children. Etching their names into a reality, an eternity, tangible as the dirt smudged onto my hands.
We carefully lined up all the pumpkins on my Mother's backyard steps. Eleven of them. One for each of her grandchildren.
And coming home to Ann's words was a gift. A woman speaking my language, my thoughts. Saying what I needed to hear.
Our lives, yours and mine, they are different. Our paths, our scripts, our names, they differ too. The challenge, I think, is to listen to the whisperings, move when we are nudged, be willing to do the hard things. To change when we know change is needed.
Easy to say when we know it in our heads. But not always easy to do.
Spencer tripped while carrying his pumpkin down the hill. I picked him up, returned the pumpkin to his smalls hands, and watched him totter off to the car. Not the least unhinged. Can I learn to live like that?
"There is only a harvest when someone attends to the smallness of a seed."
And I need to attend with my whole self for a while.