She's coming to our house on Halloween Night.
Word on the street is that she's building a candy castle so she's on the hunt for supplies.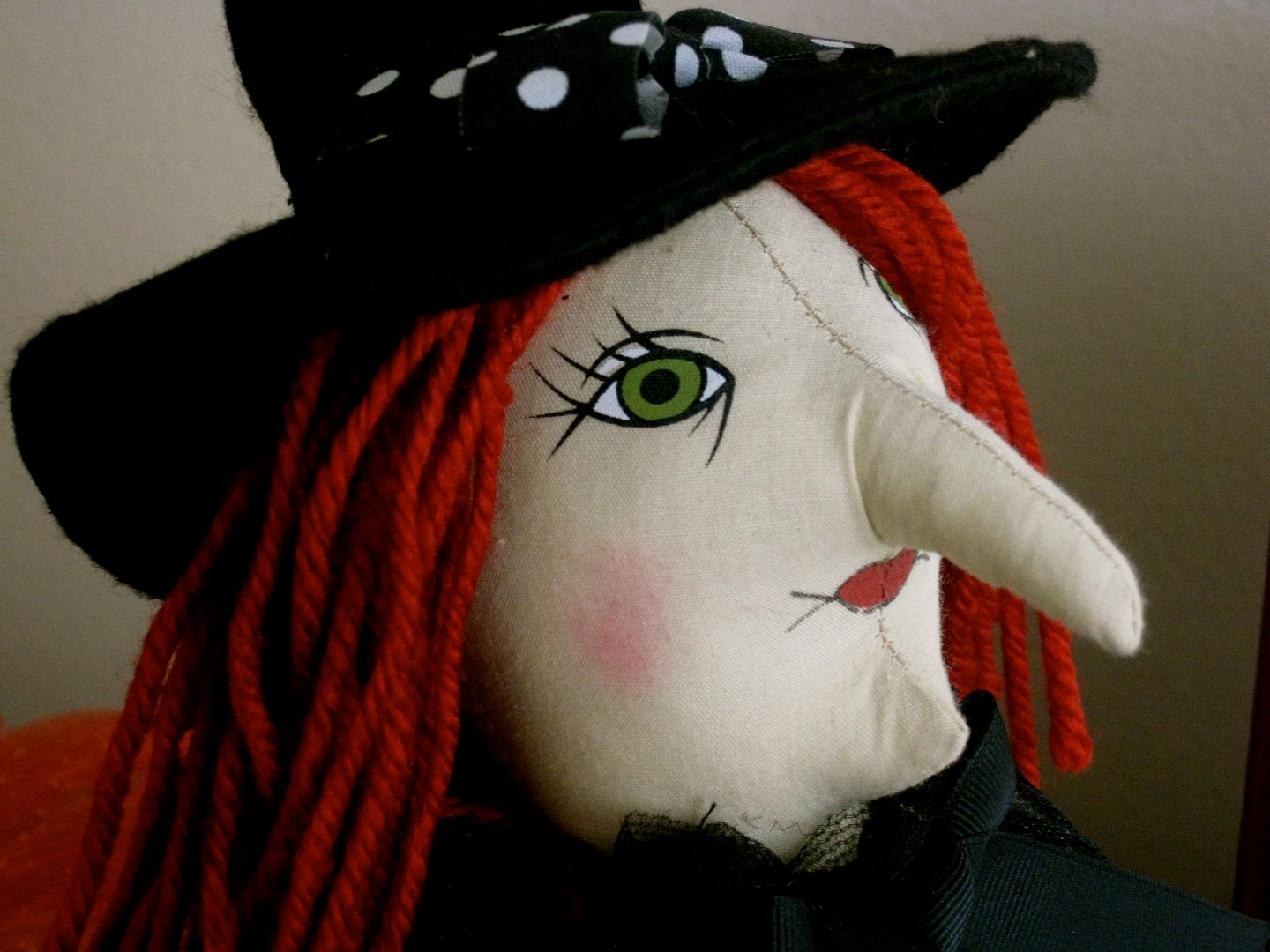 So after your trick-or-treaters have changed their costumes for pajamas, and visions of bubblegum dance in their heads, she cree
ps into their rooms, cackles quietly when she sees their pile of goodies, and switches them. Their extra candy for her unsweetened treasures. Something like a pack of glitter pens, stickers, a box of new crayons, or a star wars action figure.
My girls are pretty sure the Switch Witch is this pointy
-nosed beauty who sits on our mantle. Apparently, she comes alive on Halloween Night.
Who knew? Those are the leaps of little imaginations.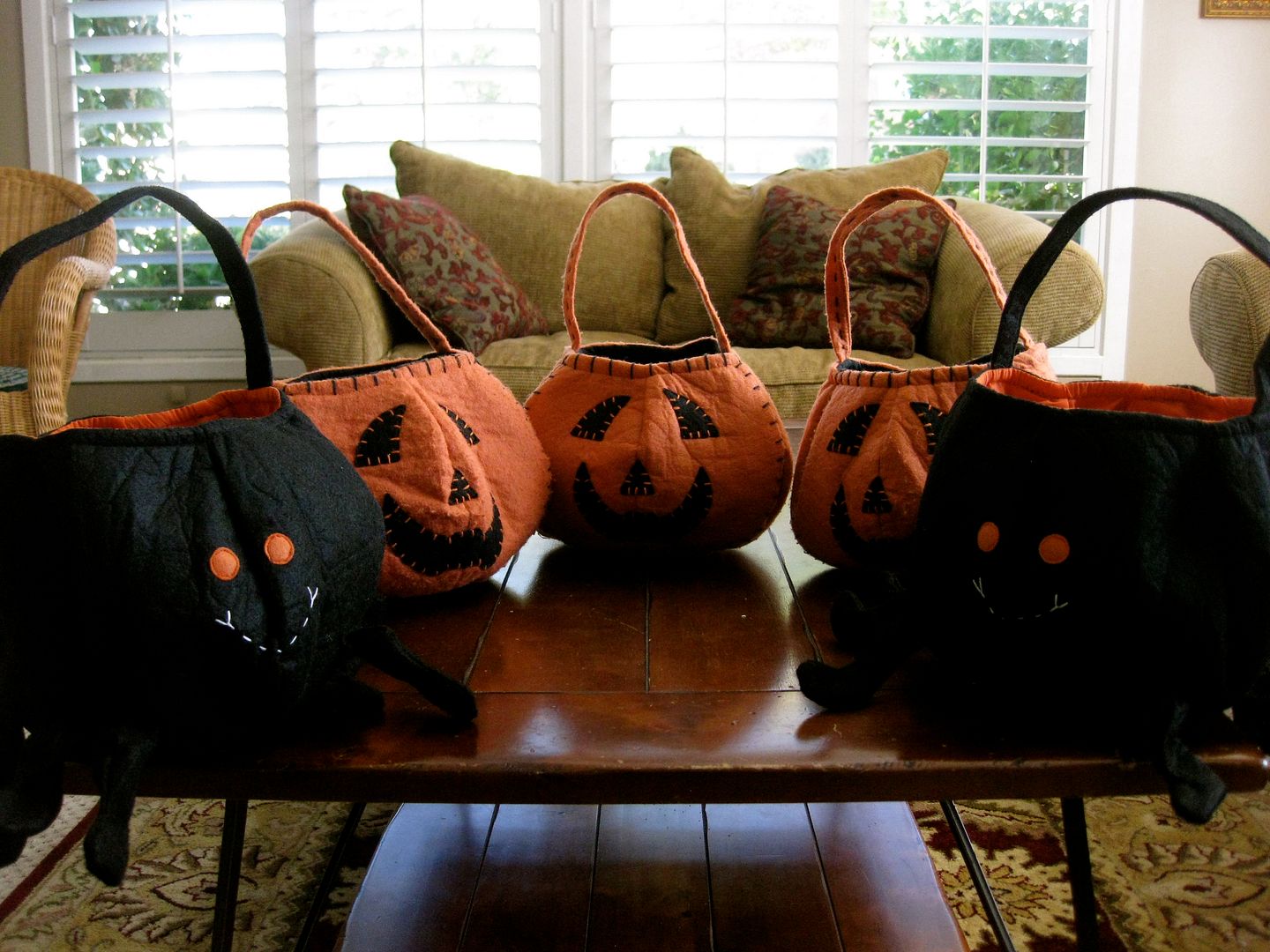 I pulled out the treat bags last week and so far they've made for great purses. The boys keep packing theirs full of toys, blocks, cars, and dinosaurs. Then, sliding them up onto their shoulder, they call to me, "Bye Mom. I go work!"
But five of these filled with candy? Man. That's a lot of sweets. And we're already dentist-bound for three fillings in November.
So that's what we'll be doing with all our excess of...
Now. You should also know, the Switch Witch usually ends up with a surplus of candy, and she's slightly worried about cavities too, so she boxes up her extras and sends them to

this charity

, who mails care packages to US troops.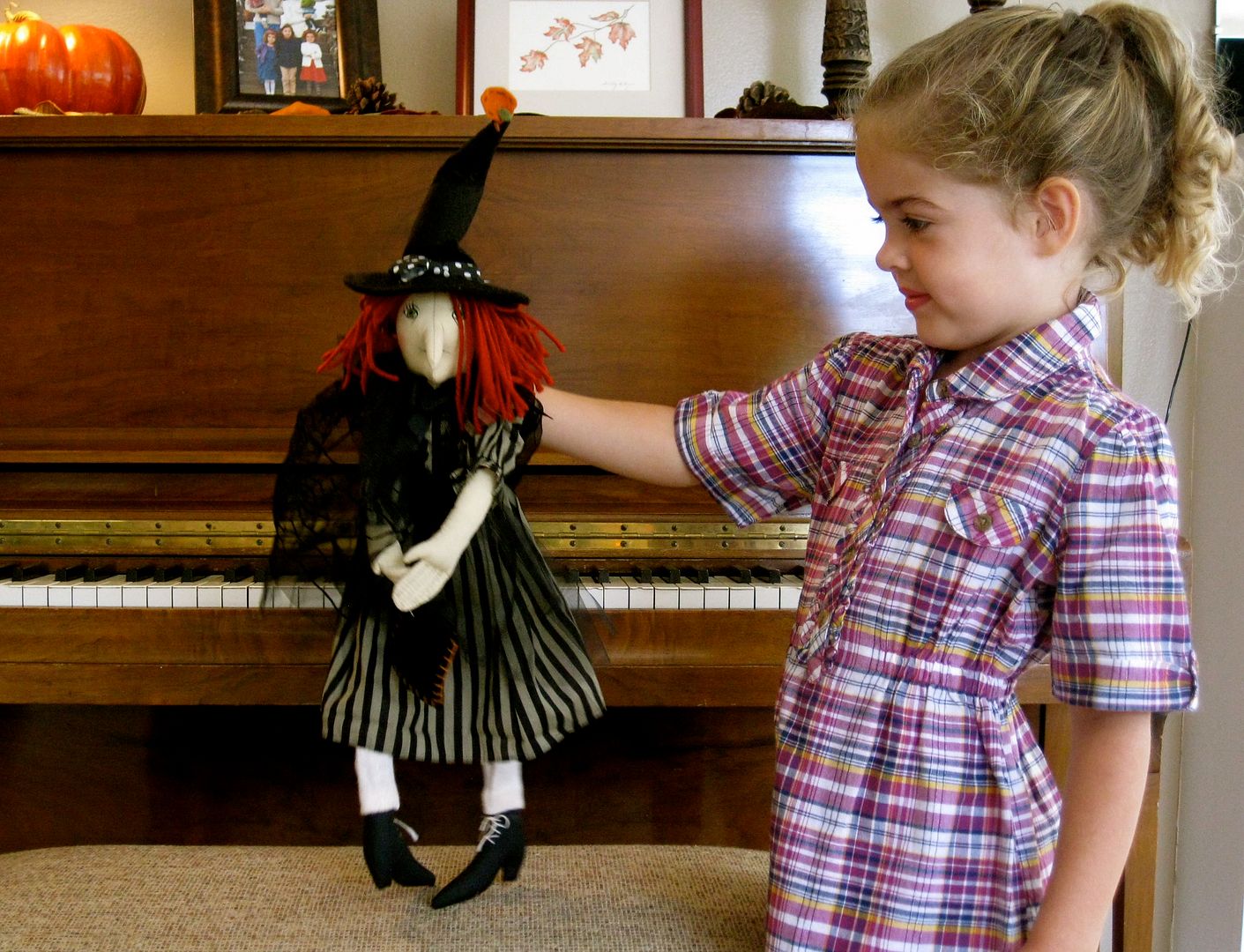 I'm not really into more fluff and stuff. So maybe next year we'll have the girls fill their own box for the troops. I think they'd be game for that after picking out a few candies of their choice.
But for now, the Switch Witch has been a fun incentive for them to part with all that Halloween booty. (Thanks for the idea Shirlee.)
I, on the other hand, will have to use real restraint not to pocket all the Kit Kats, Milky Ways, and Dots as we sort through bags. We all have our favorites, right?
And what do you do with those copious amounts of post-Halloween sugar?