"I doubt there is such a thing as a measure of spirituality – but if there is, gratitude would be it.
Only the grateful are paying attention.
They are grateful because they pay attention, and they pay attention because they are grateful."
– Barnes, the Pastor as Minor Poet, quoted by Douglas Wilson
I've been
counting gifts
now for sixty-one days. Trying to discern with keener eyes what God is doing for me. For all of us.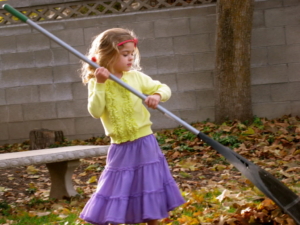 149. sami bathed in afternoon light, raking leaves
But on mornings like this one, when I slip in the door from my run to a dark house – so cold I can't warm up, even after a shower. And I send Doug out the door with a disappointed goodbye, because in the end, he had to work today. And then I spill my bowl of cereal all over the desk counter, soaking my calendar, the novel I'm reading, and a bunch of sticky notes, only to turn around and knock the cereal box onto the floor, flinging cereal everywhere…
I have to admit, gratitude isn't the first thing on my mind.
It was a rough morning. We had nowhere to go, but I was unusually sluggish and unaware. In contrast, a few days ago, I squeezed that space between dawn and dark into such a rush it was like someone hit fast-forward and we just kept yanking each other along – from place to place – with no time to stand still. No time to pay attention.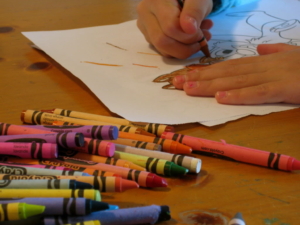 150. new crayons and all my girls coloring at the table
It's not easy to find a pace that allows you to be grateful. And it's even harder to feel gratitude for whatever the current moment is offering you.
But my gratitude journal has helped. I go there several times a day to record God's hand in my life, recognize his reaching. It is constant. And He is reaching out to all of us, if we choose to see it.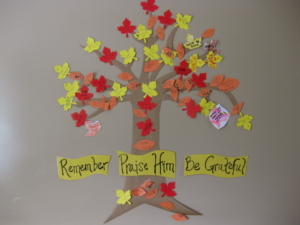 151. Our Thankful Tree
Practice (and failure) are teaching me this. Yesterday I found it in the paper towels my boys shredded throughout the house, a prolonged bedtime routine with girls who kept wanting to ask one more question and sing one more song. I saw it in the food caked onto booster chairs, the toys littering the living room. I didn't see it at first, but as I wiped chairs and picked up paper, I realized, all these things are saying matter-of-factly, you have children. And I felt grateful.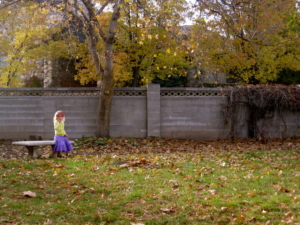 152. a yard to trim and rake
We have a house to live in – an old one. But I feel grateful as I gaze out the window into our neglected backyard that needs trimming and raking.
I feel grateful when I find all five kids hiding in the fort Eliza built under the stairs. (Or, on this particular day, when I found her snoozing.) They don't need our house to be shiny or state of the art. They just need it to feel like home.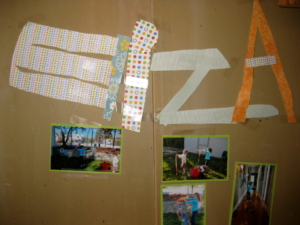 153.eliza's fort
I am starting to believe we can be grateful for everything.
And when we are, the result is simple. We are happy. Our ears hear more joy, our souls feel more alive, and our hearts are more open – more full of thanks for everything as it is.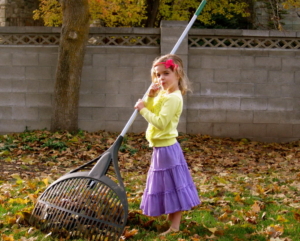 154.a warm day
I tend to agree with the quote above. If there was a measure of spirituality, it might just be gratitude. It really does reconnect us with God, especially if we've had a bit of a hiatus, rolled along without him for a spell.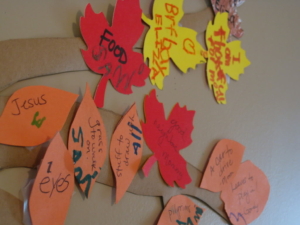 155. Jesus
When I've felt that separation, I notice discontent and entitlement begin to creep in. Not that we shouldn't dream big or push hard, but sometimes circumstances are without our control and all we can really do is choose how to respond.
When this is the case, if I pause long enough to let gratitude fill me, time stalls. My senses take in every detail, and I want to reach up, extend my fingertips towards Him, and say "thank you."
This afternoon it was Spencer's warm skin, still incubating from his nap, as I pulled him from his crib. I breathed in his scent as I nuzzled my chin into the crook of his neck, inhaling long, like they do in the islands when they say goodbye. It was healing and I thought in my mind, "thank you for this boy."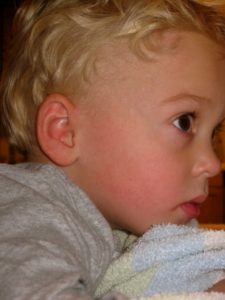 156. spencer's warm wake-up skin, healing, as I breathe in his scent
It has been so fun for me to read some of your lists as you progress toward one-thousand gifts. I'm still numbering mine along my sidebar, as a reminder (to myself) to pay attention.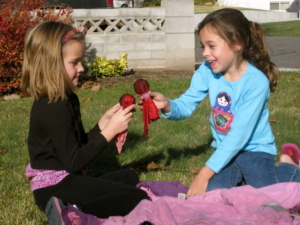 157. eliza and her bosom buddy, katherine, playing with the dolls they made
What about you?
Are you writing them down somewhere?
What are you grateful for today?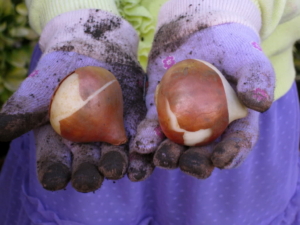 158. lots of little hands to help me plant bulbs
"It's not how much we have, but how much we enjoy, that makes happiness." – Charles H. Spurgeon
Thanksgiving Blessings everyone. May your tables and hearts be full.