It comes four times a year - my favorite magazine.
About the time I'm ready to let go of one season and embrace the next, I find it, folded into my mail box. It comes when the walnut leaves start dropping, when snow is stacked thick on the ground, when crocuses poke their heads and push dirt, when the sprinkler is hauled to the middle of the grass for tiny feet to scamper through.
I read it in two days, cover to cover. It is one of the few print magazines I receive. And it's unusually appealing, because it has no advertisements. There is nothing affronting or diverting, just gorgeous photography and graceful prose.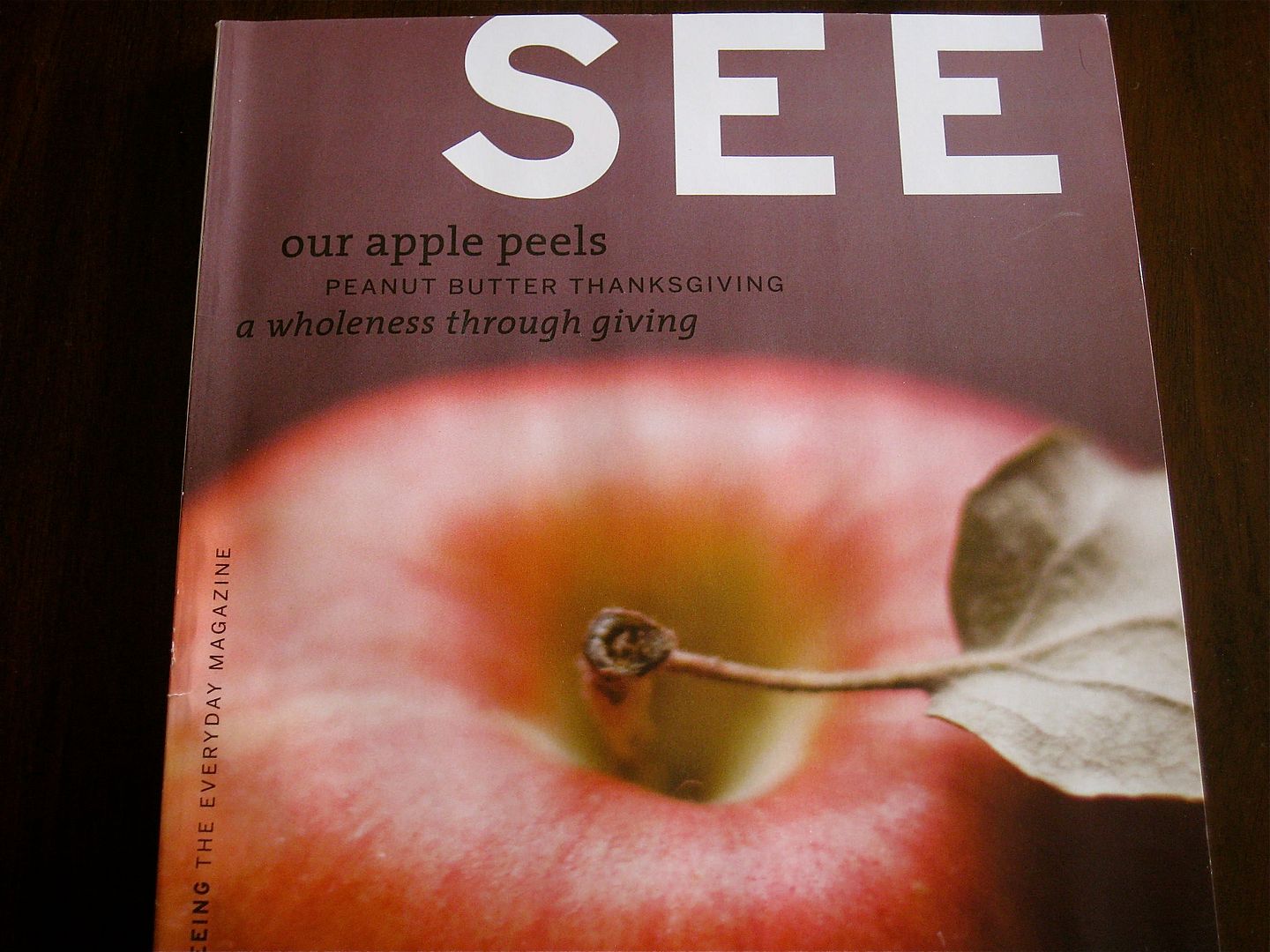 This magazine is put together by a talented editorial staff in
Cambridge, Mass. who to my surprise, return phone calls when you leave a message, care if you don't receive your issue on time, and answer your questions happily and graciously. Because they like what they do.
Why print a magazine like this?
Of each moment, each interaction.
Each day we work, eat, laugh, teach, play, read, remember...
And work at it all again the next day.
Within seemingly small moments we find opportunity
To build relationships, develop character, find joy
For the price of our time.
Life's most essential possibilities are realized at home.
Where we share, teach, grow, learn, serve, give
Our best without praise or fanfare.
Because every effort, every moment matters
In the development of a person.
Nothing is really routine.
Profound, isn't it? Those phrases drift through my mind often.
"We find opportunity to build relationships..."
a
s I teach Ali how to shred lettuce, congratulate her on her careful work, wrap one arm around her as we stand at the sink together.
"For the price of your time..."
We might be late if I stop now and open the flower press Eliza has been begging to see. What if I slow down long enough to crack its seams? What will it matter if we're a few minutes late?
"Nothing is really routine."
I lather Sami's hair in the tub, pour water down her back, and smile as she tells me about school.
Family life feels routine. But it is composed entirely of moments that build lives, forge relationships, and make a difference not just at home, but to the world. We change the earth one family at a time.
And the summation of all these efforts eventually becomes something much bigger than the noodles I put on the table for dinner, or the pile of laundry waiting to be folded. Yet, both remain part of the equation.
I share this with you because a year of reading these issues has changed me - helped me see what I want as a family - here and now - in the middle of so many seemingly rote rituals. It's made me more deliberate with the kind of home I want to create, moved me to see my children as a relationship I am building, not dependents I must care for. And it has reminded me that each interaction I have with my husband and my five littles, is anything but routine.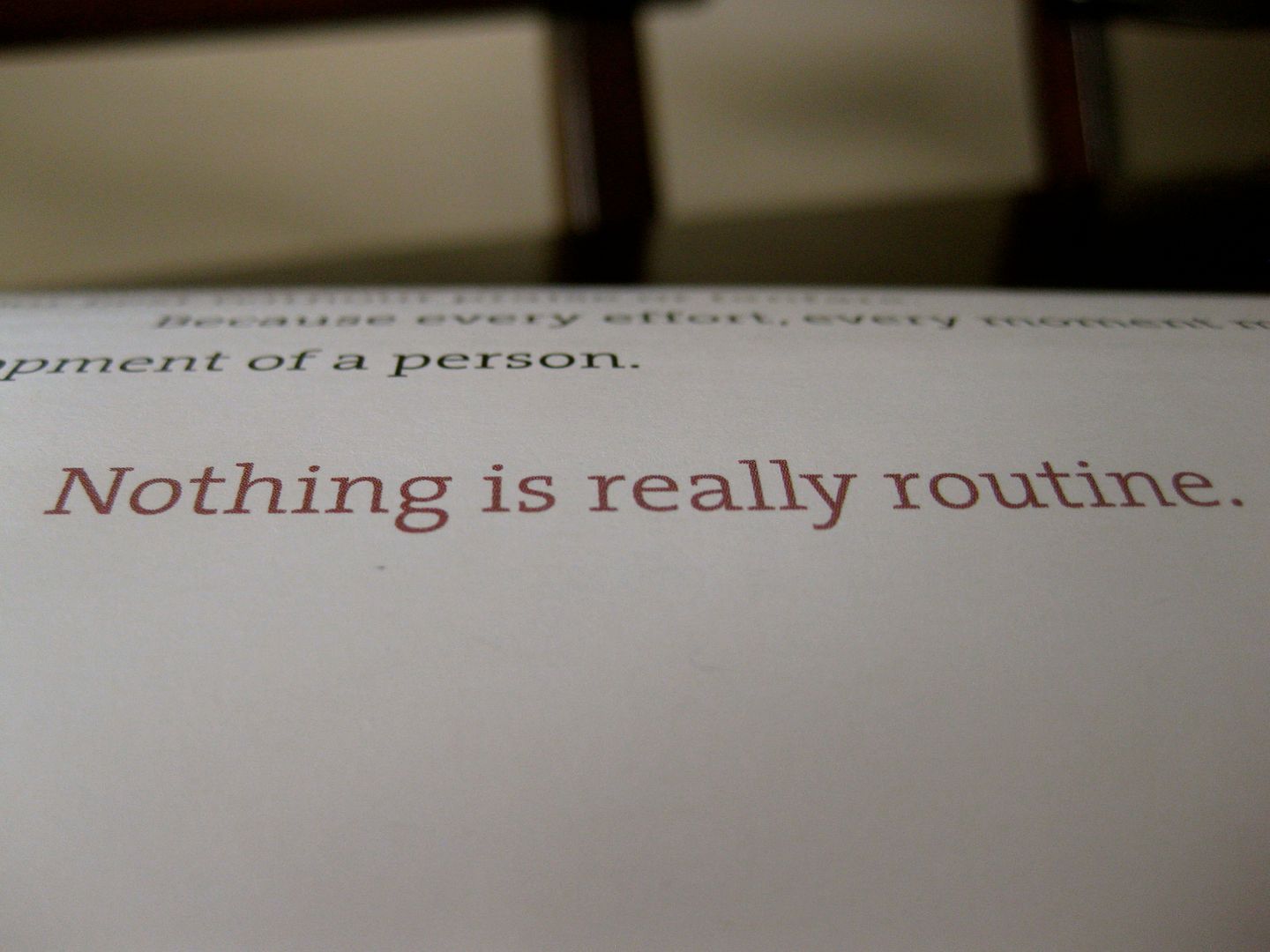 I pulled covers up to their chins tonight, caressed their foreheads as I sang their favorite songs, then kissed each child on the cheek. The work we do in our homes is unparalleled. It is hard work but good work, powerful work. And the more I see it for what it really is, the more joy I find in each chore, each mess, each clean-up, each child.
This magazine

has become one of my favorite gifts to give. There is something so satisfying about holding it in my hands, leafing through it's elegant pages, and keeping it on the counter so I can open it again and again.
Each time I do, I discover some new truth.
Some new way of seeing the every day.