Doug comes home tonight after two weeks of traveling and more than three months of working late nights and Saturdays.
This fall's tax season has been especially brutal for him due to extra traveling, presentations to prepare for, and additional deadlines for the SEC (I really don't know what I'm talking about when I say Q3s and such - I'm just throwing numbers and letters out there.)
I may not understand the specifics of Doug's work, but I do know we've seen less of him this Autumn than we have as long as he's been an accountant.
This parody on growing up to be a tax accountant will give you an idea for his life. Our friend, who emailed this to us and is also a tax accountant, said, "I don't know if I should laugh or cry."
While Doug's been out of town Ali had three cavities filled, Gordon fell off the bed and bruised his jaw so he couldn't chew for a day, Eliza and Ali had their warts burned off leaving Ali with an enormous blister that covers the entire back of her knee - so painful she can't bend it. Everyone had flu shots, including me, and yesterday we tried for a family photo - I had to have one taken of just the kids because we couldn't find a time Doug could be there (sad commentary, I know).
Needless to say, we are all leaping for joy at the thought of him coming home.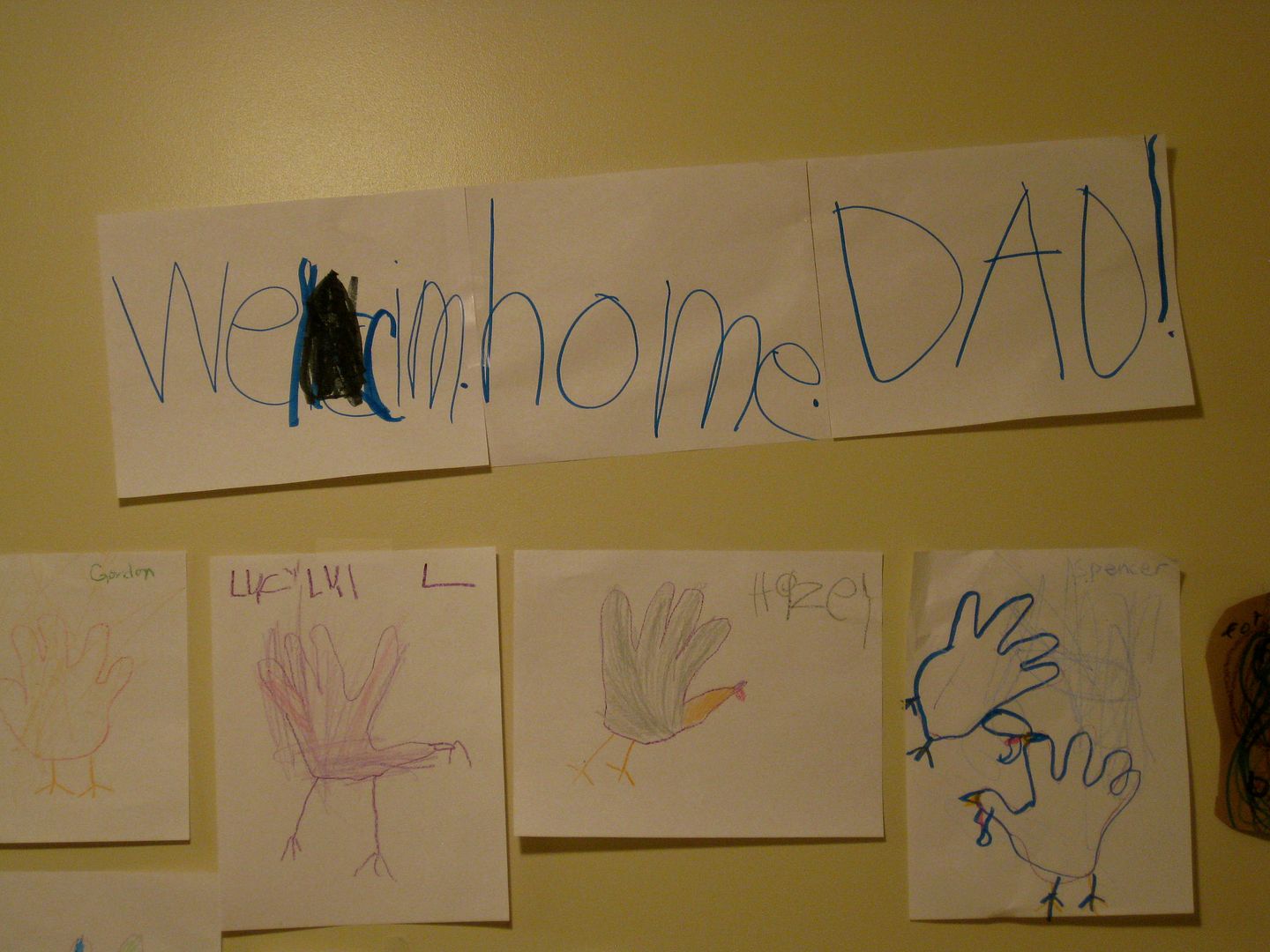 Despite the fact that Doug's job has been out-of-control busy and I'm super lonesome for him, I am grateful he has a job. I'm grateful he works hard to provide for us so I can be with our children during these intense years.
That said, I know his heart wants to be with us here at home.
One way he stays connected to us is through a morning text. Here are a few we've received over the last two weeks. I don't trump Doug enough for the way he tries to balance his professional life with our family life and still fit in a busy church calling, exercise, and a rare moment for himself.
Maybe these little blips on my phone will give you a flavor for who he is, how aware he is of our kids, what he wants to teach them, and how often he tells them he loves them.
Eliza, Ali, Sami, Spencer, Gordon - I love you all. Please be kind to each other like Jesus is kind. Mommy will need you all to be extra helpful while I'm in Virginia. Please help Mommy clean up the house and be obedient. Also, remember to eat worms for breakfast everyday. :)
I found Spencer on the kitchen counter with five pieces of gum in his mouth.
Good morning everyone! Today will be a great day. Are you eating your worms? I prayed for all of you and asked Heavenly Father to keep you safe. Ali - how are you feeling today? I prayed for you too. I miss you all. Remember to say your prayers. Also, please ask mommy how you can help her today. Spence and Gordy - let's play bear chase when I'm home. I love you very much. Daddy
Cho-un acheem, cho-un acheem, good morning (in Korean). Happy Thursday! Eliza - have a great day at school. Is your snowman still standing outside? Ali - I can't wait to see your cavity-free smile. Sami - have you done any artwork this week? I love all the cards you and your sisters make for me. Spence - will the weather be nice enough to mow the lawn on Saturday? Gordy - let's play some Star Wars on Saturday. You, me, and Spence will try to save the galaxy together. I love you all. Mommy - I miss you greatly and look forward to being with you again.
Good Morning Ali, Sami, Spence and Gordy - sorry we didn't get to see each other this morning. I love you all and will miss you while I'm gone. Please be Mommy's great helpers while I'm gone. I'll look for Mickey and Minnie Mouse while I'm in Orlando and will send you a picture if I see any. Ali - how is your leg this morning? I said a prayer for you and asked Heavenly Father to help you endure the pain and that you will heal quickly. I'm on the plane now and ready to take off. I love you all.
Wound care twice a day has been no picnic for Ali
Good Morning Chilluns - I'm just starting my day. It's very warm here... and humid. It feels like summer and it's nice to be in a warm place. I have a little free time this afternoon so I'm going to go on a princess and prince hunt at Downtown Disney. If I find any I will take pictures of them and send them to you. Ali and Eliza - how are your blisters today? Everyone - remember to eat turkey feet for lunch. I love you.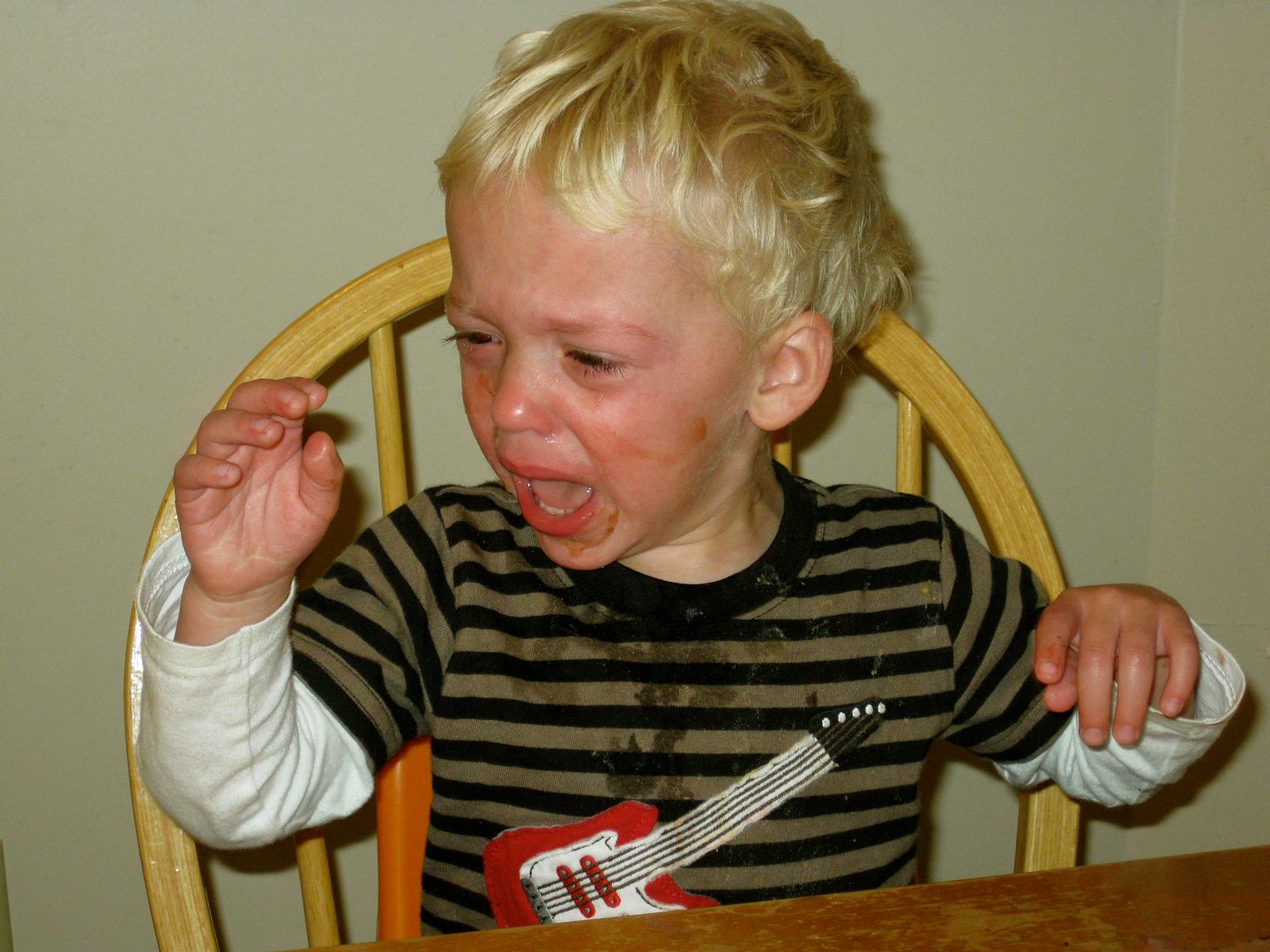 Doug missed this doozy of a tantrum. Over a lollipop.
November 18, 2011
It's Friday! I'm looking forward to seeing all of you tonight. Since my plane lands late tonight you will all be in bed by the time I arrive home. However, I will check on each of you once I'm home. Mommy told me that some of you have not been helpful while I've been gone. You have the chance to change that today.
I want each of you to answer this question - what will you do to help mommy today? Once you decide what it is you'll do, then you need to do it. Be kind to each other. Our best friends in life should be each other in our family. Remember that Jesus taught us to love one another. When we love each other it shows our love for Heavenly Father and Jesus as well. Those are the two things you need to focus on today - serving mommy and loving each other.
Eliza - good luck with your spelling test today. Ali and Sami - dance like princesses at dance class this morning. Spence and Gordy - keep us safe from all the bears.
The pink leaf shows what Sami was grateful for one day last week. Me too, Sam.
Mommy - you are my hero. I am a better husband, father and person because of your influence in my life. The same is true for our children. It may be difficult to see this when the days are so crazy and hectic, but I see it and know your example, love and teaching is blessing their lives. I love you.
Five hours and counting...