Remember my crazy talented cousins, the Keslers? Well, they're back. With their 2011 Christmas video.
Surely I've made you a fan by now.
After

this?

And

this?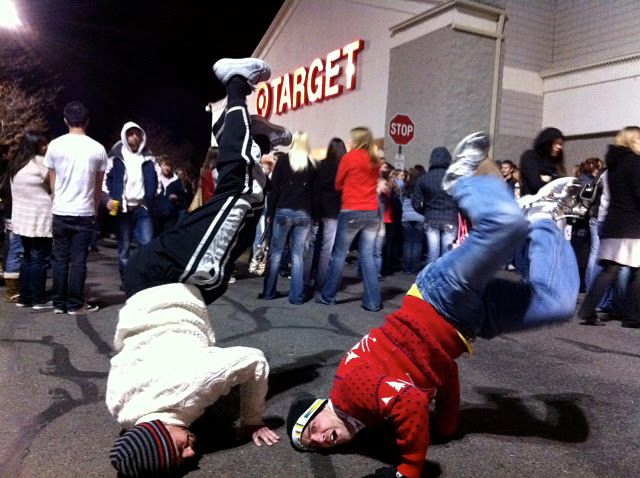 Well, if not, today is your lucky day.
My darling cousin Kelsi was interviewed on KSL a couple months ago about how and why they make these family videos.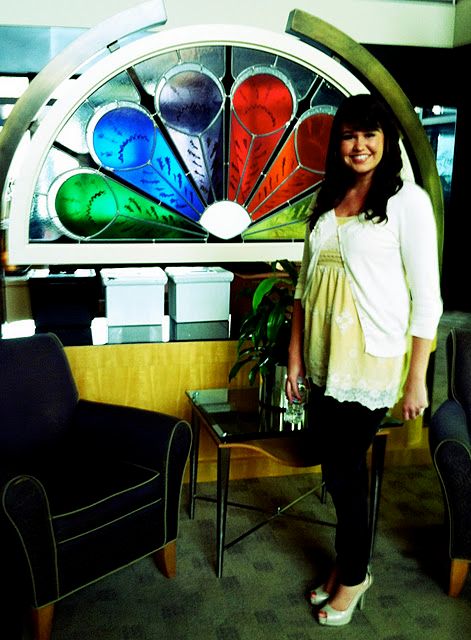 She disclosed a few of their secrets, but the truth is, most of us (okay - I speak for my family) can't imagine putting something like this together. We just kinda stand there - gawking over the choreography, the subtle (or not so subtle) props, the creativity, the unihibited sense of humor, and the willing collaboration of this big, happy family.
Last Christmas it was

"Deck the Rooftop"

(my girls' favorite). This year, they've whipped up their own version of Jingle Bells, set at the famous Kesler Market in Blackfoot, Idaho. Be sure to stop in and say hello if you're whizzing by on I-80. They're nicer than nice, and you can't beat Idaho potatoes.
Because we don't have cable or television (you can throw rocks at me later), I wasn't familiar with The Crazy Target Lady.
(I know. Where have I been? Oh yeah, up to my eyeballs in pampers and pigtails.)
In defense of the screenless, let me just say, I'm convinced we don't miss much without TV. But holy cow - I have been missing out on the Target Lady. She is HILARIOUS!
You have to

watch her

to appreciate the whole funny of what my cousin Cami is up to. More about Cami

here.
So without further adieu, here's a little Jingle Jingle from the Keslers. Complete with some soft shoe, the charleston, rolls and rolls of wrapping paper, a John Deere Tractor (nice Cam), armfuls of babies, and the traditional belly flop finale. You guys crack me up.
ps - Cami - can you teach me to put on lipstick like that? The way you do that lip curl thing?