Today my parents celebrate their 41st anniversary. When they married, they married because their paths crossed in a Manhattan chapel while my Dad was in medical school and my Mom sought adventure in the big city. They married because they fell in love and wanted to grow old together. They married to have a family.
Only now that I am a mother, do I fully comprehend what they did, what they set in motion. Only now do I see the impact of my parents' choice to have children.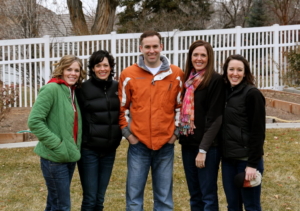 They had six in ten years (my youngest sister Rachel isn't pictured here). We three oldest were only a year apart each.
Our legs were much shorter and faster then, (I speak for myself Dave) and we ran this yard wild. We jumped off railroad ties, built wikkiups, dug holes in the empty lot behind us, filled them with water and swung across them like Tarzan.
My mother let us create, imagine, and explore our world – even our neighborhood – to its farthest limits. And at dinnertime, when she rang the dinner bell (truly – we had a dinner bell), we came running.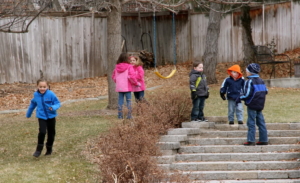 Now we fill the yard with a similar kind of ruckus and exploration. We fill it with grandchildren.
The week after Christmas my family gathered at the house to spend a day together. My brother and his family were here from Malaysia, everyone took the day off work, and we played.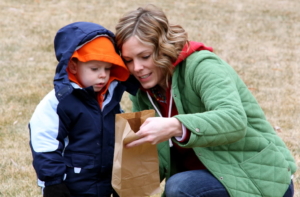 Rebecca and Gus
My Mom put together a nature hunt for the littles.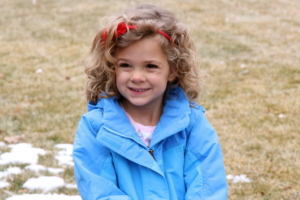 They scurried across the grass, brown paper bugs clutched in their fists, to find their treasures.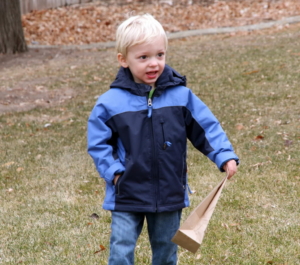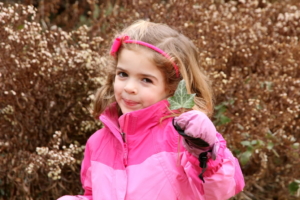 A green leaf.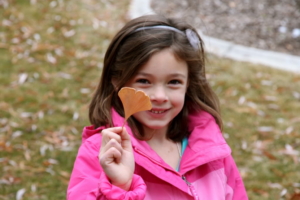 A leaf like a fan.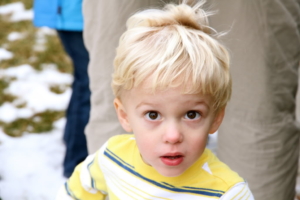 A coat. (I added this item to Spencer's list but the silly boy refused.)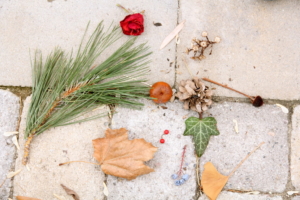 A dried rose, blue berries, a pine cone, a dead flower, an apple, a sprig of pine.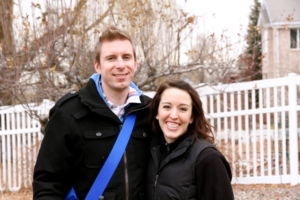 Sarah and Lance
Usually we would sled down the hill, build some kind of snow formation, then see who can make it the farthest standing up snow-board style on a sled.
But it was a dry December, so we made the most of the morning chatting and playing games.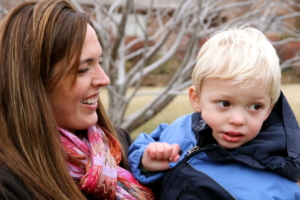 I caught Gordon nuzzling Deb on the nose after she swooped him up into her arms.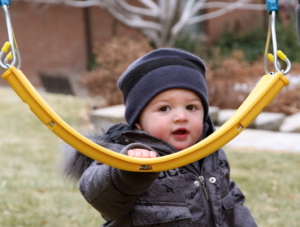 Little Michael wandered up to the swing.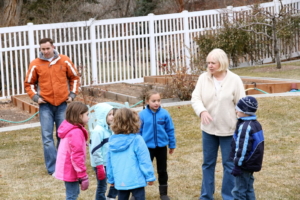 And Grandma and Grandpa ran the relay races.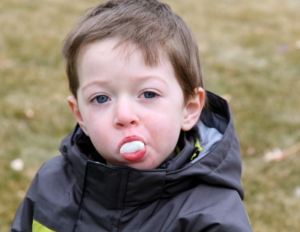 The prize? Marshmallows.
Large, soft, sticky mallows that could barely fit in Ethen's mouth.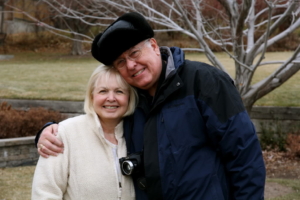 I watched my parents laugh as Sami kicked a pillow down the grass and my Mom twirled Tyler by both hands. They were happy. Happy as I've ever seen them, with all of us together – overtaking their space, pouring in and out of their doors.
Doug often mentions this quote by Gordon B. Hinckley (former President of the LDS Church).
"In terms of your happiness, in terms of the matters that make you proud or sad, nothing – I repeat, nothing – will have so profound an effect on you as the way your children turn out."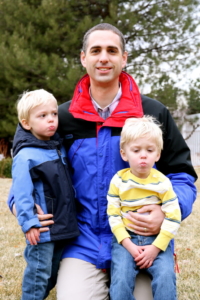 We've given our parents their fair share of worry and stress over the years. No doubt we're still doing it. But we all love each other, we talk to each other, and we enjoy being together.
Doug and I already sense the huge weight of what we are investing in our children. We do it because of a hope that grounds us – keeps us teaching, correcting, loving, nurturing, feeding, reading – just to do it all over again the next day. We want them to become good, independent people who someday choose a family of their own.
My friend
Michelle
recently said to me that marriage is more than two people sharing a life together. It's about those who have gone before. It's about those who will come after. It's about family (more
here
).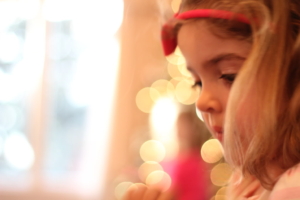 And I agree.
This is my Dad opening a book we made for him, full of letters and pictures – a tribute of our love and admiration. He recently retired after 38 years of practicing emergency medicine. We didn't realize when we were young that we had a quiet hero living among us. All we knew was his kind face at the bottom of the stairs when he came home, his gentle voice, and the way he could turn every grimace into a reluctant smile.
Now I understand the tiring schedule he kept, the countless lives he saved, the skill with which he took control of a trauma situation, maintained his sense of humor, and treated each person he worked with with respect.
You can see by the look on his face, he was a bit emotional. I suspect this book means more to him than all the plaques and degrees hanging on his office wall.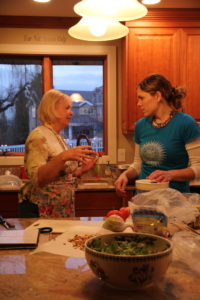 We worked in the kitchen together to prepare dinner. I loved being in the kitchen with my Mom and sisters. (And my Dad, who is a great chef.)
The last four years my Mom has been battling her second brain tumor. To our surprise (and relief) with many months of chemo, the tumor is staying put – stagnant and unchanging – leaving her asymptomatic. The oncologists can't explain it. She is living outside all the stats and norms. But we are so grateful. Above the sink, you can see the motto with which she lives each day. Fear Not, Believe Only.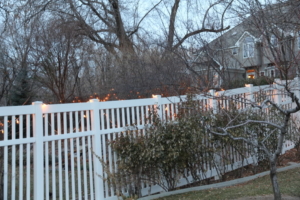 We chopped and stirred, and the smell of warm rolls filled the house as the lights on the backyard fence blinked an evening greeting.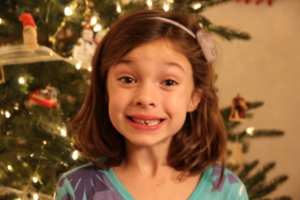 After dinner, Eliza kept moaning that her tooth (first loose tooth) was bothering her. While I was wiping up the kids' table, Deb told Eliza she'd pay her one dollar if she got it out before they went home. Aunt Sarah tipped her off by encouraging her to twist the tooth. And with one little twist…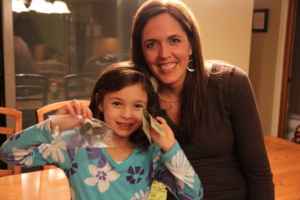 Her tooth was in her palm, she was a dollar richer, and the tooth fairy was quickly plotting how she was going to scrounge up some cash.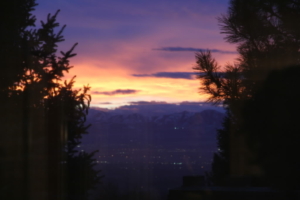 The sunset was brilliant. This view from my parents' west window is one I never get used to.
It was a sweet day, full of the safety and joy that family brings.
It is no small thing to have a place we call home. And an even greater thing to have a people we call home – a group of people who love us despite who we are, rally together in times of need, and always save a place for us at the table.
As I think of my mom and dad exchanging vows forty-one years ago today, I get a little weepy. How different their lives (and ours) would be had they decided not to have a family.
Thank you for choosing us, Mom and Dad. Happy Anniversary!