I am standing with my three girls in the middle of Epcot when my phone rings. Crowds bump past us as I stall the wake of moving people and fiddle with my phone to see who's calling. The name on the screen is one I love, but I am surprised by the call, so when I answer I say her name with a question mark. Immediately, I notice the strain in her voice. Something is wrong.
She comes to the point quickly, tells me her brother has taken his life. Ended it. And she is not even 24 hours past knowing. I stand motionless, my girls tugging on my shirt as individuals break stride to move around us.
I say nothing. I am speechless. The breath has been knocked clean out of me.
This is a family we adore, with parents Doug and I have come to care for like our own. They have four daughters and one son, Rob. It is their daughter Hillary on the phone. Sweet Hillary, who came to help me when the boys were born.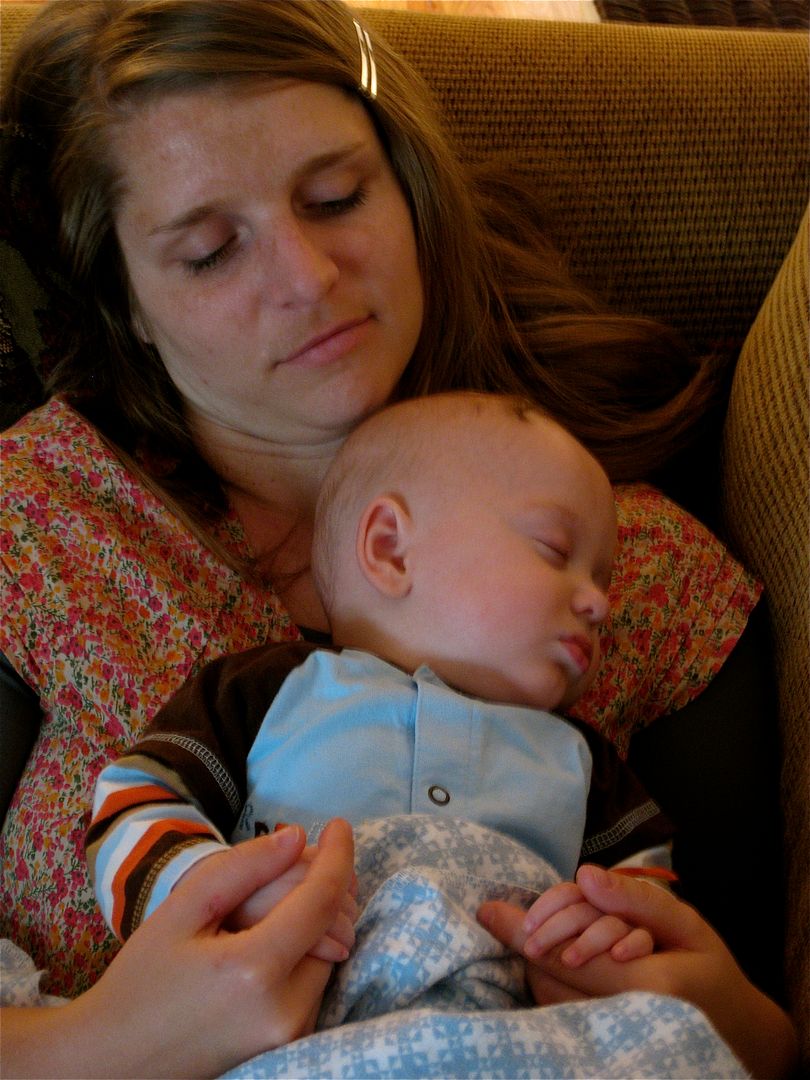 She came once, twice a week (sometimes more), to keep our household functioning. She helped me shuttle the girls to swim lessons, held babies, folded laundry, sat on the edge of my bed while I nursed. I felt an instant closeness to her. She is the kind of person you can speak honestly with because you know she will not judge you. She is open, accessible, and good to her very core.
Hillary's mother, Gaylyn, who has been my visiting teacher since we moved to Utah (visiting teaching and home teaching are how LDS congregations care for each other), suggested Hillary might be able to help after the boys were born. Hillary's father, Bob, has been our home teacher. Together, they have brought good books into our home, home made bread, comfort, service, and always it has been ladled with love.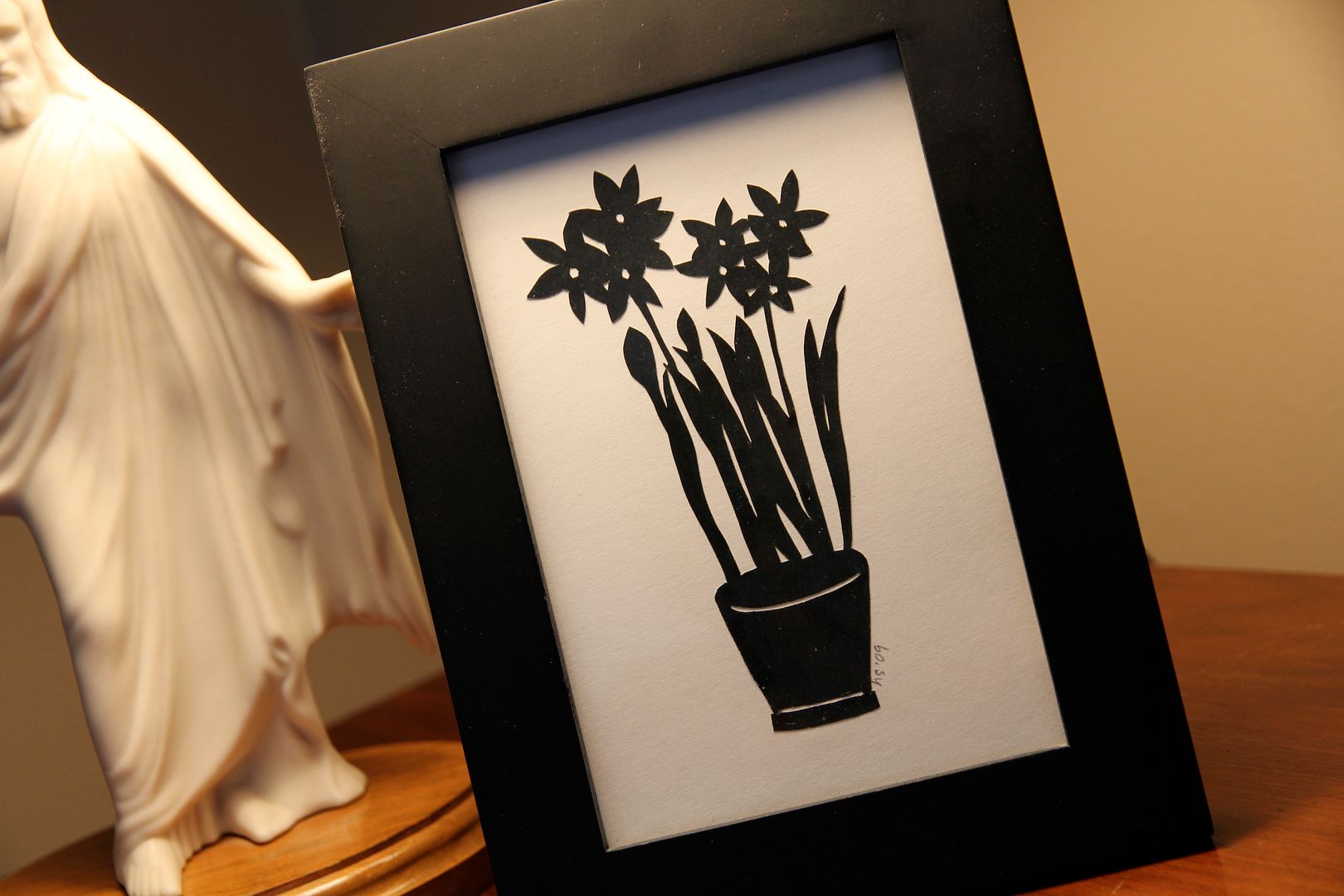 Paper-cutting by Hillary that I keep on our piano
One of their other daughters, Betsy, lost her newborn baby only months ago. And Hillary's first baby boy, who came two and a half months early, finally returned home around Christmas after an extended NICU stay. This family has known heartache and loss. The kind of holes that on certain days seem impossible to fill.
So to hear Hillary's voice telling me about her brother Rob, was more than I felt they could bear.
I cried through the next two rides at Epcot, gathered some thoughts, then texted her back, apologizing that I hadn't known what to say. You can't anticipate that kind of wrenching news, the kind that leaves you changed forever, your spirit dangling by the blow.
I thought of Gaylyn's mother heart. I thought of my own children. To lose one of them would be to lose part of my soul.
We arrived home Saturday night and for days now, I have not been able to stop thinking about Hillary and her family. A constant prayer has been rising out of my chest, spilling off my lips, that God will comfort them in the ways only He knows they need.
On Monday I saw them. Hillary, Betsy, Becca, Mary - all four sisters - and Rob's wife, hugging friends in a sober church setting. I saw Bob and Gaylyn standing at a distance, greeting each person as I waited in line. Bob was tender as always, his demeanor calm and peaceful. I read Gaylyn's lips as she embraced a friend and they held hands. "It is okay," I watched her say. "It will be okay." And I knew those were not just words to her. She was living them, believing them.
A soft light hung round the outline of her body. She was radiant, floating on the shoulders of angels.
How are they doing it? I thought, as I fought back tears.
Hillary spoke at the funeral. It was perfect in every way. Redemptive, tender, humorous. Her sisters read scripture, prayed, read

Rob's obituary

, and we came to know Rob for who he was. For the summation of choices and kindness with which he lived his life, not a single event. I met Rob only once, but I felt I had missed out by not knowing him better.
Then Hillary read from Isaiah and I felt as if I would burst.
"The Spirit of the Lord God is upon me; because the Lord hath anointed me to preach good tidings unto the meek, he hath sent me to bind up the brokenhearted, to proclaim liberty to the captives, and the opening of the prison to them that are bound; To...comfort all that mourn... to give unto them beauty for ashes, the oil of joy for mourning, the garment of praise for the spirit of heaviness." - Isaiah 61: 1-3
Truly, there is no sorrow on earth that heaven cannot heal.
I couldn't write about anything else this week until I attended to this. To the deep emotion this sorrow has roused in me. My girls mention Hillary and her family in each of their prayers. Doug and I speak their names, one at a time, in ours.
We have no doubt Rob is in a loving place, freed from the exhaustive, valiant fight he fought here. But Rob's meekness and goodness are unique to him, and it is obvious he will be very missed.
The healing road is a long one. Look around and we are all on it, for one reason or another, carrying seen and unseen burdens. Would that we could carry each other with less scrutiny and more acceptance.
Portrait of Jesus, by Eliza
Paul taught us to come boldly to the throne of grace in our time of need (Hebrews 4:16). Why then, do we wait?
I know of only One who has traveled into all the darkest places. Only One who can restore our breath, pick up our tired feet, and keep us moving.
I believe Isaiah's words, that it is possible to trade ashes for beauty, fill our cups of mourning with a measure of joy.
Because I saw it in the steady, peaceable walk of the Stephenson family.
We love you Bob, Gaylyn, Hillary, Becca, Betsy and Mary.