As I packed the ornaments away, tucked them in tissue paper and carefully placed them in boxes, I thought of the blessings we've received in 2011. The house was quiet so I stopped for a few moments to feel the fullness of our life, to offer thanks for what we have.
It was a busy but successful year for Doug at work. We have five children (when we once thought we might have none) who are healthy and growing in good ways. We have a
home to live in, and neighbors we adore. I felt grateful for family, and my mother's most recent MRI that showed no change in her brain tumor. Her neuro-oncologist is giving her a whole year until they re-image. It is unexplainable - the way she is beating the odds. I thought of all the small moments I have felt God's hand upon my work here at home, for the times I saw Him in the face of a friend who stopped by, or felt Him at night as I stepped outside to hunt for the moon.
I also thought of those we love who are still holding out for promises, waiting for jobs to come through, to put food on their tables with more ease and less worry. I thought of those still mourning the loss of a parent, or negotiating the strains of a compromised relationship.
To live prosperously and peacefully is not something we can take for granted.
So I am praying tonight for those close to us who are ready to leave 2011 behind and look into 2012 with new hope.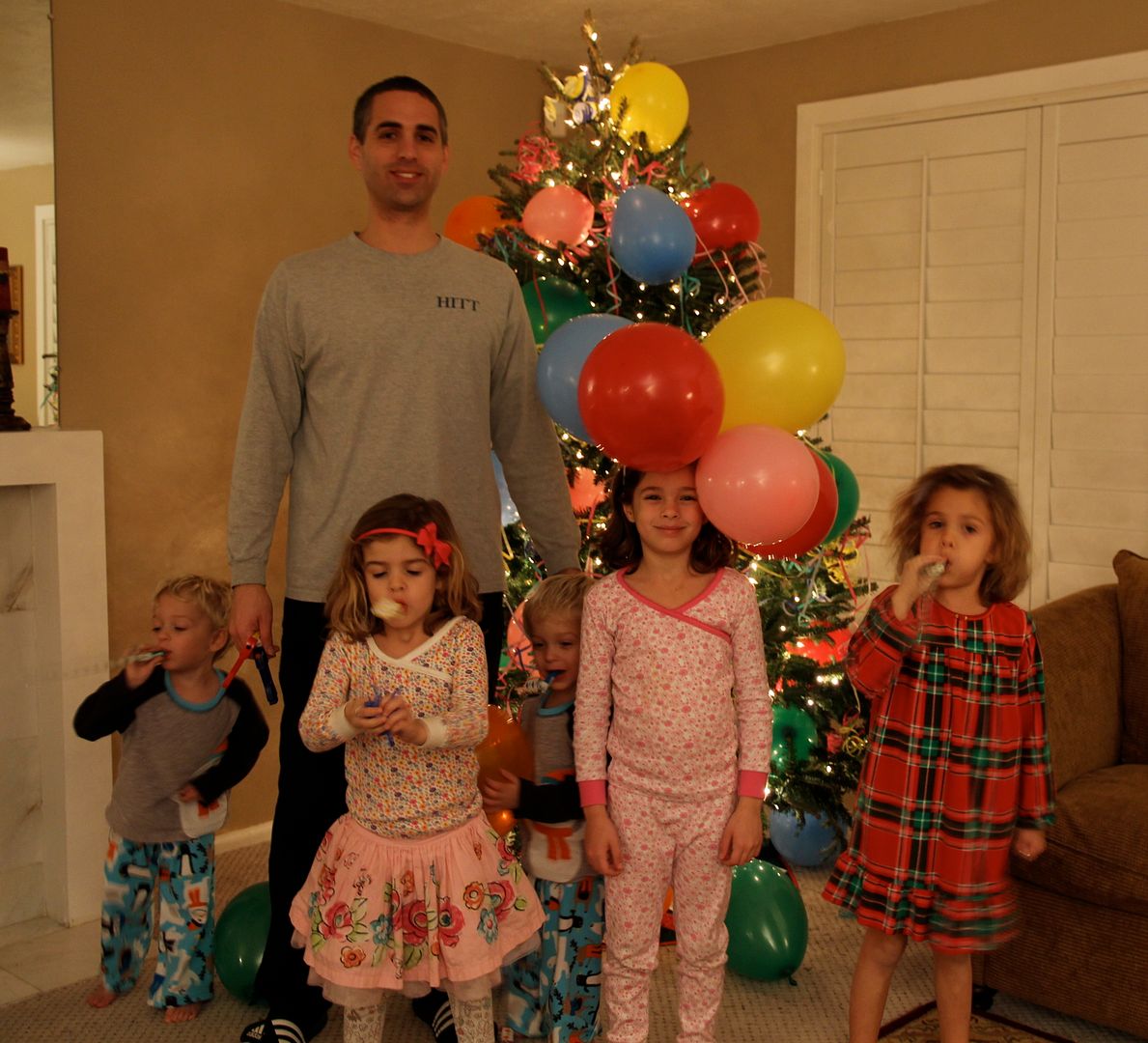 Here's to job offers, successful businesses, more children, greater health, greater peace... and handfuls of miracles.
We made lots of noise, stuffed balloons into the tree, and blew streamers while small eyes twinkled at spirals of color that arced over branches and fell into their hands.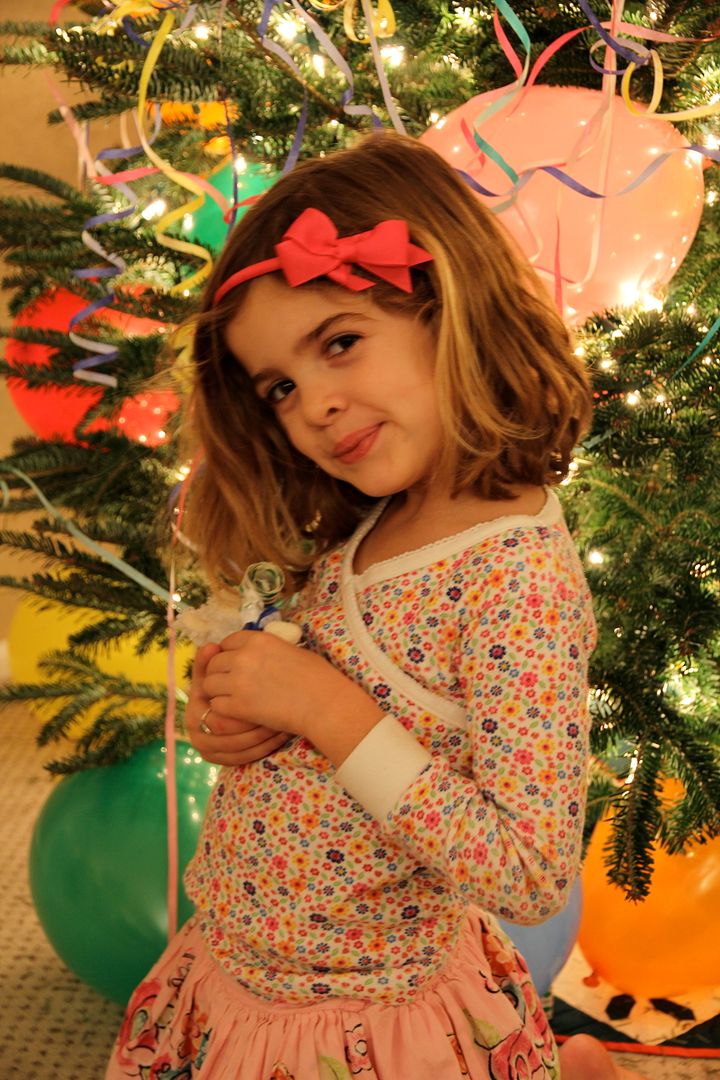 Sami dressed her lamby in a blue streamer, then slid a noisemaker in between his hands. She wanted him to sit at the top of the tree while we counted down.
(We did our count-down at 7 PM.)
Ali started the static electricity fun. Soon all the girls were rubbing balloons in their hair, charging the air around us.
And last night we made sure our shoes were placed beneath the tree for the New Year's Eve elf to fill. A Dutch tradition that goes back several generations on my Mom's side.
The elf brought some games we could play as a family, granola bars, and small boxes of sugar cereal. A special treat - since Mom never buys sugar cereal.
It didn't take long before Gordon fell apart (too many late nights). And before anyone else could follow suit, we put the kids to bed.
Prayers for prosperity in your homes and jobs, for peace in your lives, and health in your families.
May we see miracles in 2012. And the kind of faith that pulls us through the waiting in between.