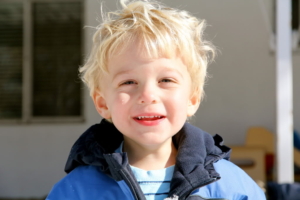 There is only yes
when I see him
trundling onto the front porch,
two pair of shoes folded against his belly.
Put them on? he asks.
And my brother's too?
So we can play in the snow?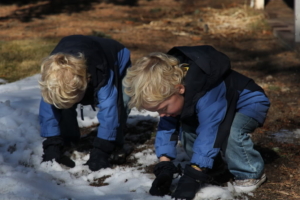 We haven't much.
Snow, that is,
but what we have will do.
So it is on with the coats
and the mittens
and the shoes
And out with us.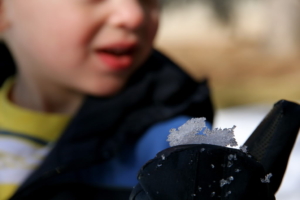 Onto the thin layer of blinding snow
where we examine a tumble of crystals
stacked gently on the tip of his blue mitten.
They are diamonds in the lens.
Tiny jewels of glory.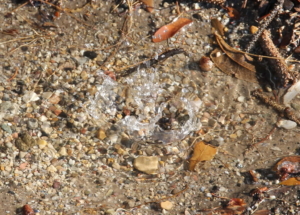 Kerplunk, kerplink, kersplash.
The boys toss handfuls of ice
into a small pool of run-off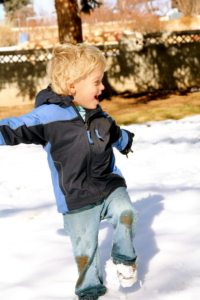 and we are all laughter – our little trio –
as we dig, plunge, and stand beneath the drip –
mud skinning the knees of our jeans,
snow-melt anointing our heads.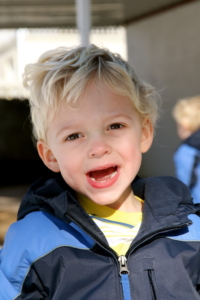 All the world is crystalline, consecrated.
The drops on his forehead,
the sun glinting off the ground,
and my ribs, ready to crack wide
at the beauty of one fleck of snow,
and two pair of coldish red cheeks
that flame as I press them quick
between my hands.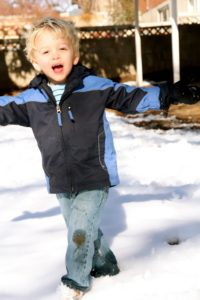 A string of mild winter days have lulled us outside. Hoping your week is full of its own hallowed, every-day moments.