The last stack of these went out yesterday... late. But it was the best I could do after our printer went berserk and left black splotches all over the envelopes. Doug spent hours trying to get our mail merger to stop leaving extra zeros on the zip codes. So we finally voted for printing sticker labels. Doug manually deleted all the extra zeros (bless his heart). Then together, we pressed addresses, stamped red hearts, and off they went to the post man.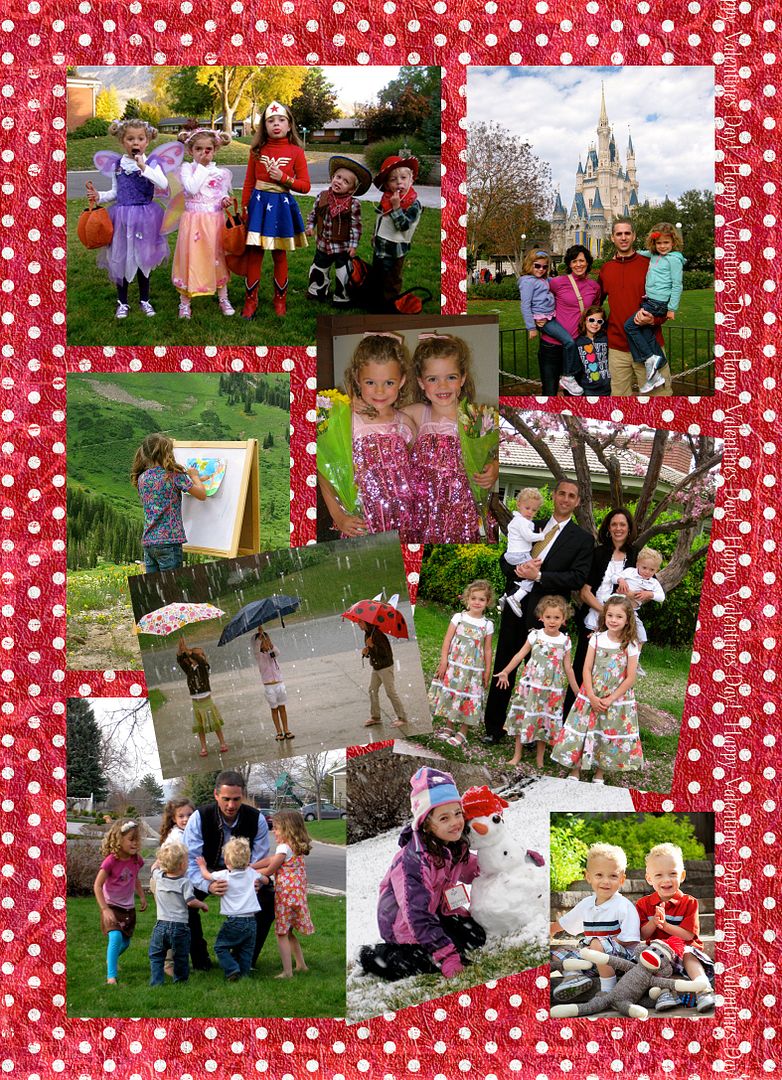 For us, sending cards is about remembering all those people we love, seeing each of their names on our list as we stamp and seal. Those names have blended into ours, become part of who we are.
It's been a good run these last twelve months. Crib tents, hair cuts, Disney, my mom's health, one thousand gifts... and disasters. But all in all, William Blake is right. True love, deep love, when we let it take over and push everything else that is holding us back out of the way, is always inclined to joy.
Sending you love (albeit a day late) for Valentine's Day. I may not have sent you a card, but I hope you know how much I appreciate your comments and time here. It means a great deal to me that you stop in, and I always find comfort in your words.

(A special shout-out to

Michelle

for the photo and design on our card. Love you M.)