"One of the greatest myths told to women is that they can have it all. Nobody can have everything, and you especially can't have it all at once. There's an opportunity cost to everything."
– Julie B. Beck
I think about opportunity cost a lot. I think about it as I prioritize, make preferences throughout the day, choose one activity over another. I think about it on a more macro level, when I consider the CEC's I need to complete before September to retain my professional certifications. I think about it when I consider my shelved dream of pursuing a master's degree in creative writing. I think about it when I try to formulate what I will say to my daughters as they prepare for college and make career choices. I want them to fulfill the measure of who they are, dream big, accomplish much. And part of that dream, for me, is a hope that they will embrace motherhood and the joy of raising a family.
Here's
a fascinating read
for the weekend. An opinion we
rarely
hear from elite female academia or high profile professional women. Written by Anne-Marie Slaughter, first woman director of policy planning for the State Department, it is titled
Why Women Still Can't Have it All.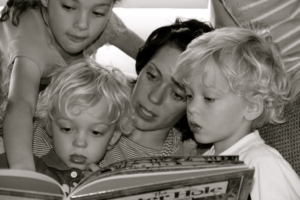 I don't share it so women, like myself, who have chosen to stay home, can pat ourselves on the back. Each woman is living her own unique life path, trying to balance gifts, demands, and pursuits in the way she feels is right. I laud that and encourage it. I believe we ought to throw out the script (i.e. cultural pressure and stereotypes) and listen to what God wants us to do individually. It is never our place to judge.
But I do want to stand up and cheer when a strong woman (or man) chooses, to the disdain of those around them, to put family first and pull back for the benefit of those who need them most. (We are truly indispensable to only a few.)
No doubt it is a decision that will receive less applause, snide remarks, and some looking down the nose, but Slaughter thinks we can change that. And even if we can't, for those children or spouses for whom the decision was made, there is no question. It will have been worth the cost.
Note: Opportunity cost for writing this post @ 7:30 AM? Showering before my kids are awake. Darn.