Doug's parents are leaving on an LDS mission. They will be serving for eighteen months as Public Affairs Specialists in the Pacific area, with a mailing address of Auckland New Zealand. Their work, however, will encompass the surrounding islands of Fiji, Samoa, Tonga, and even Australia. Doug's Dad served as a nineteen-year-old missionary in New Zealand years ago, so this assignment came as a wonderful surprise. A dream come true for him. And this trip was our last hurrah with the Arvy Clan before we hug his parents goodbye.
We arrived late Thursday evening after midnight. Not a single noggin napped on the drive. So we had some wired kids to put to bed. The boys shared a queen bed (first time sharing sleeping quarters since the womb) and they didn't fall asleep until 1:30 AM! After that we slept Spence on the bed and Gordy in a pack-n-play.
Our first full day, we ate lunch at the Cowboy Cafe in Teton Village.
Three of my handsome nephews. They're all such good boys.
Then we took the tram to the top of Rendezvous Peak.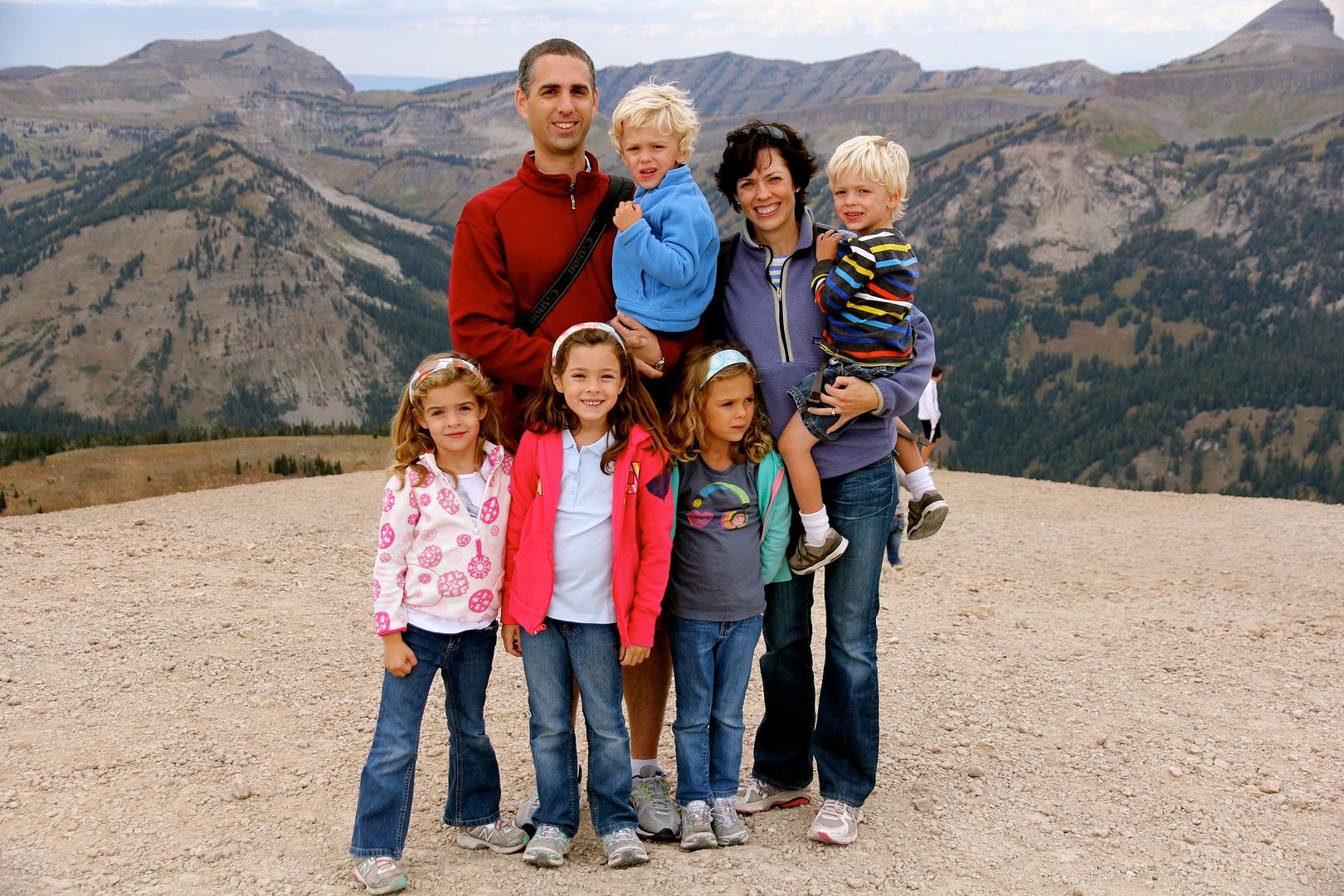 10,450 ft. Elevation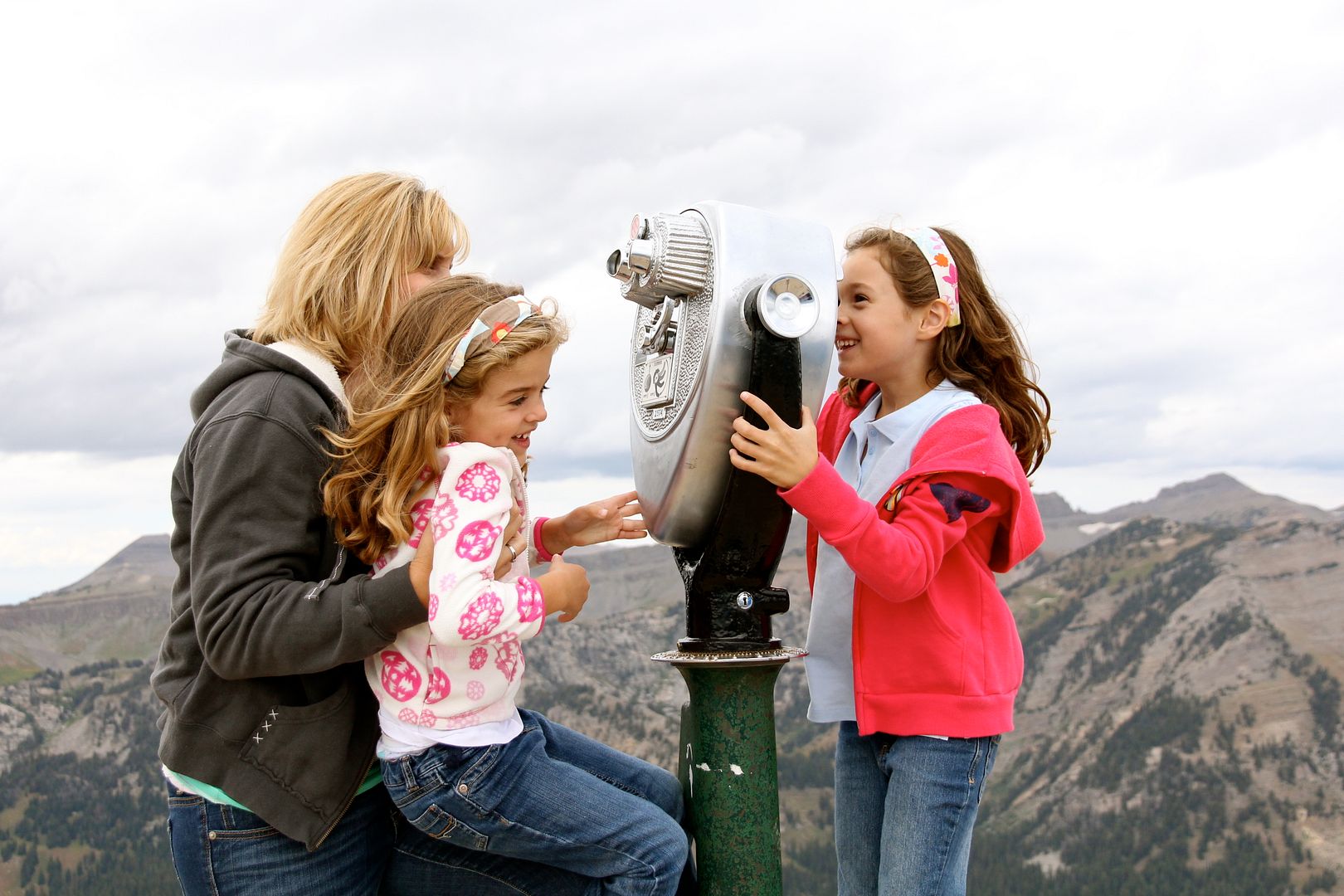 The activity of choice, of course, was rock-throwing.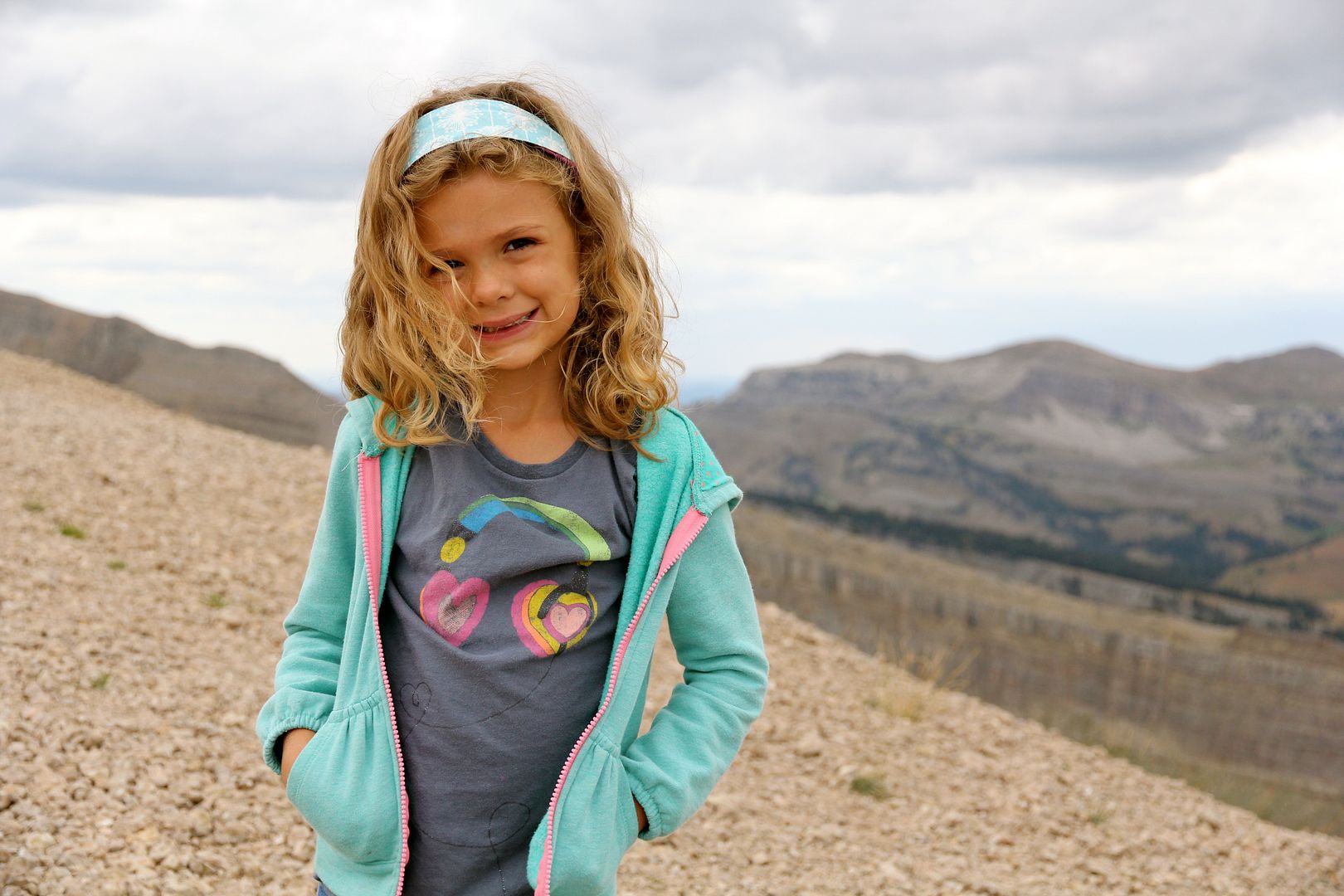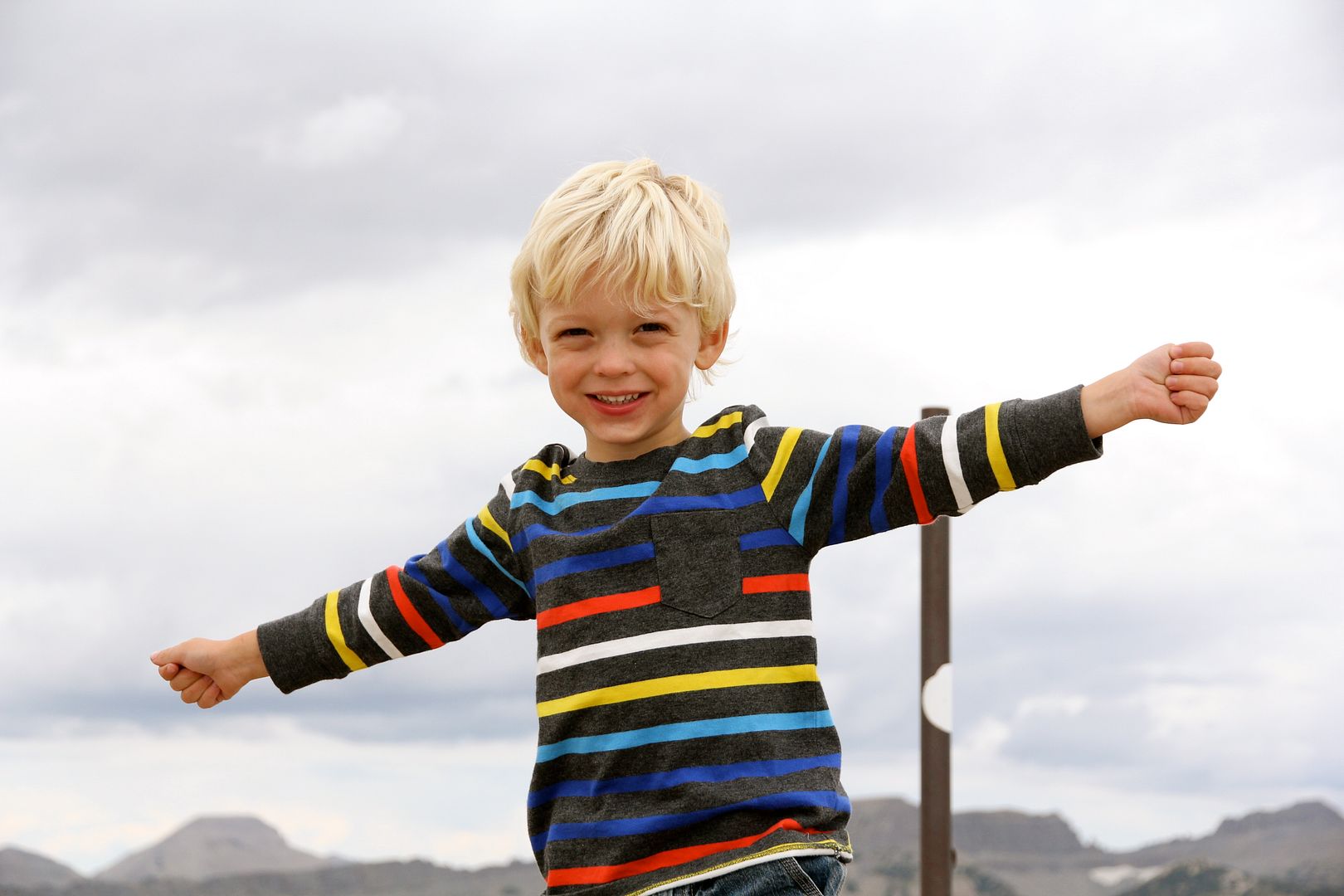 And my boys were not about to be left out. With rocks in hand they galloped along the edge, nearly sending me into cardiac arrest. Twice.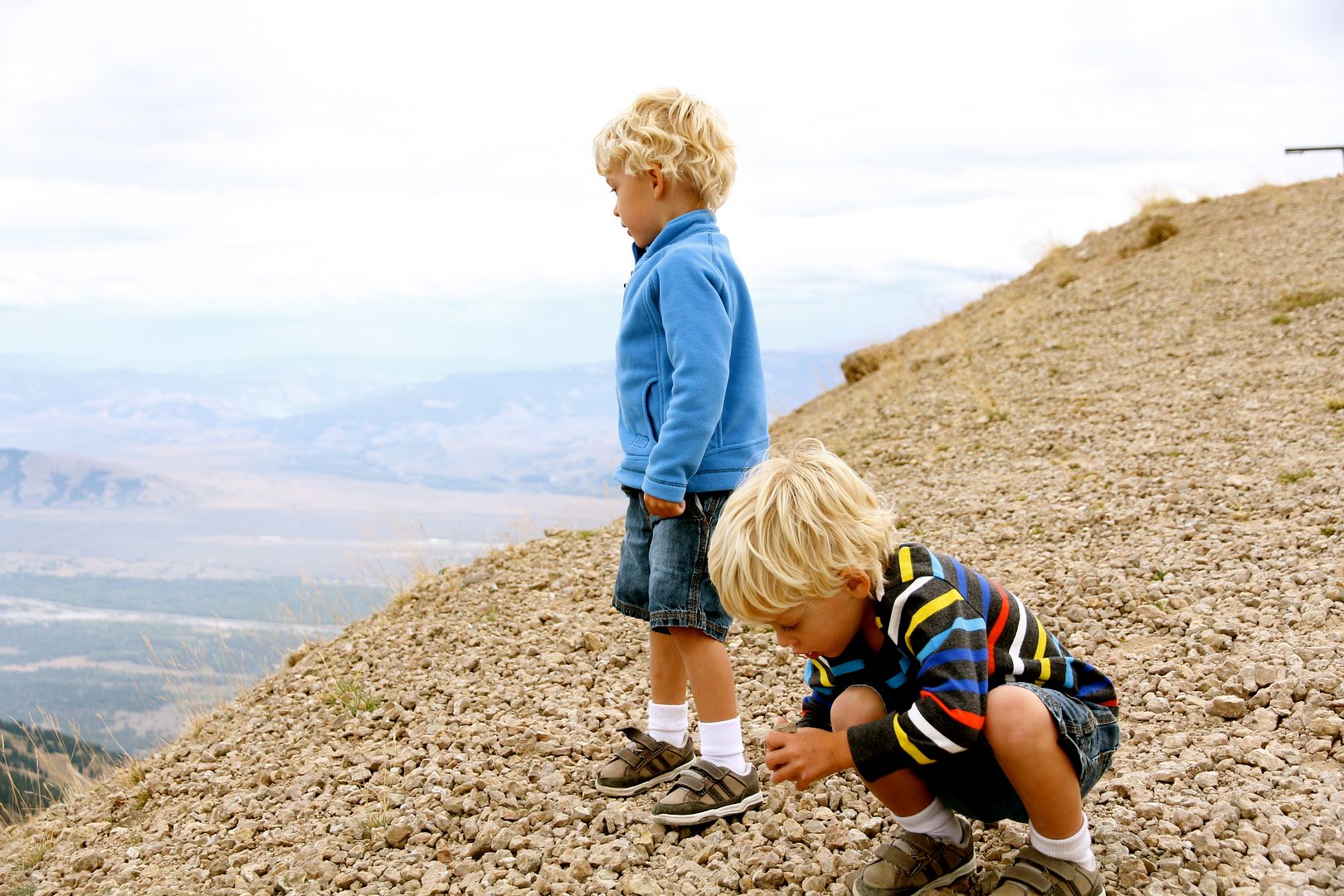 We hiked around, took in the magnificent view, and gave the girls plenty of time to add a few treasures to their rock collection.
That night we had dinner at the Bar J Ranch. We made it through dinner (barely) but by the time the bluegrass band took the stage for what we heard was a fabulous show, the chilluns were in full melt-down mode and we abandoned the ranch for toothbrushes and bedtime stories. Doesn't Sami look thrilled?
The next day we did some shopping in downtown Jackson. Here we are under one of the famous elk antler arches that trim Jackson Square (yes, all real elk antlers). The kids are holding their souvenirs. Spencer's horse suffered amputation of both hind legs before we made it home, and Gordon named his fox "Nudey" (short for Noodle) despite numerous attempts to persuade him otherwise.
Before dinner we rode the Alpine Slide. This is the view from the top. All that flat, empty land is the Elk Refuge. Come snowfall, it will be dotted with herds and herds of elk.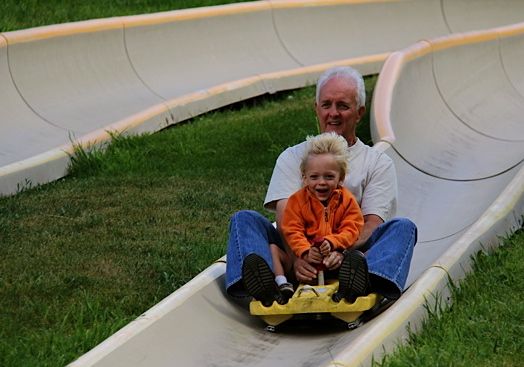 Gordon with his Grandpa. Pedal to the medal for that kid. The faster and twistier, the better.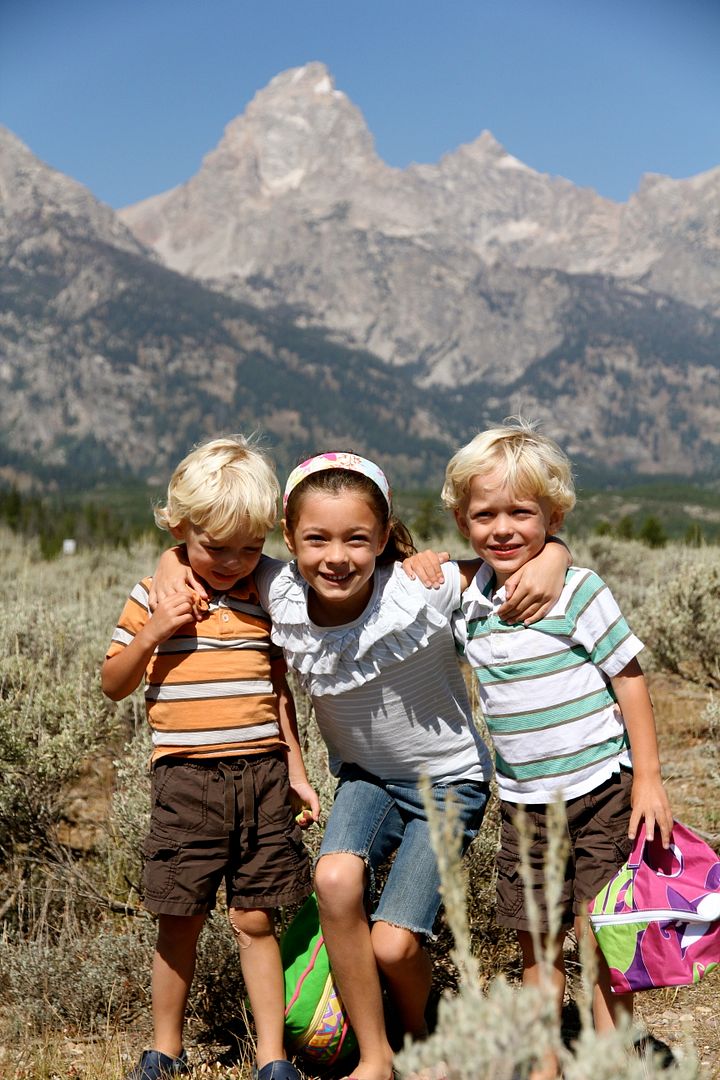 Doug and I ran together one morning, thanks to his mom who stayed with the kids. That was a first in five years. We went on walks, gathered wild flowers, laughed with cousins, went swimming, took our time in the morning. And since Doug forgot his power cord, we had him all to ourselves - no strings attached (much to his frustration that first night).
The last day we drove into Grand Teton National Park.
We took a ferry across Jenny Lake (also a great place for rock-throwing), then hiked to Hidden Falls.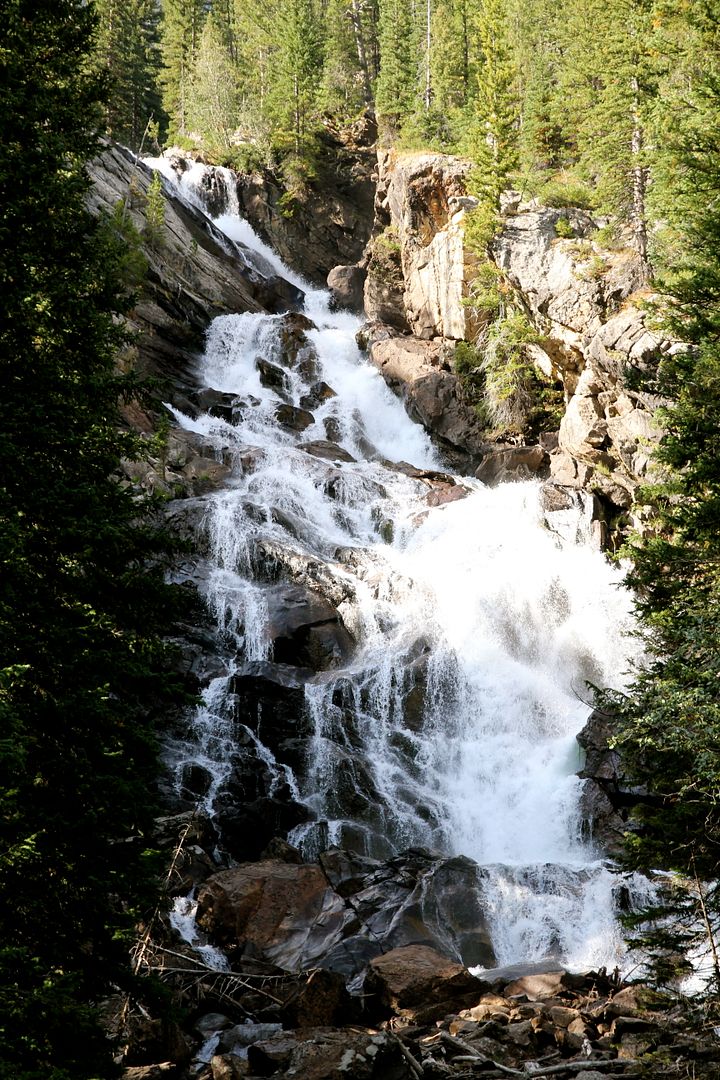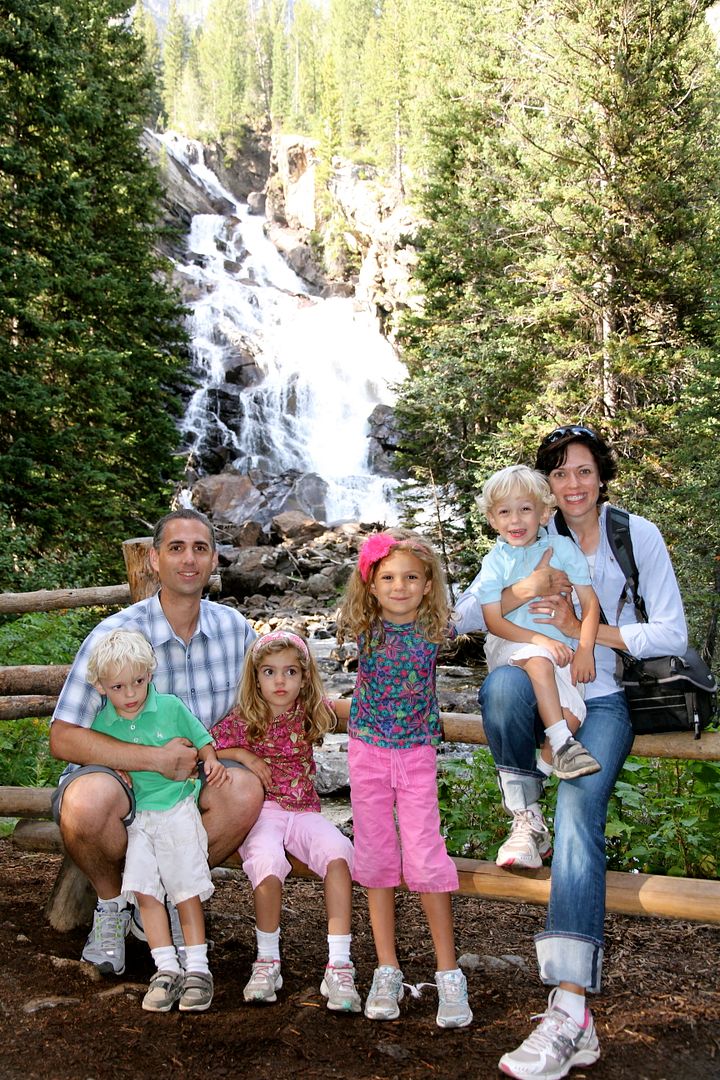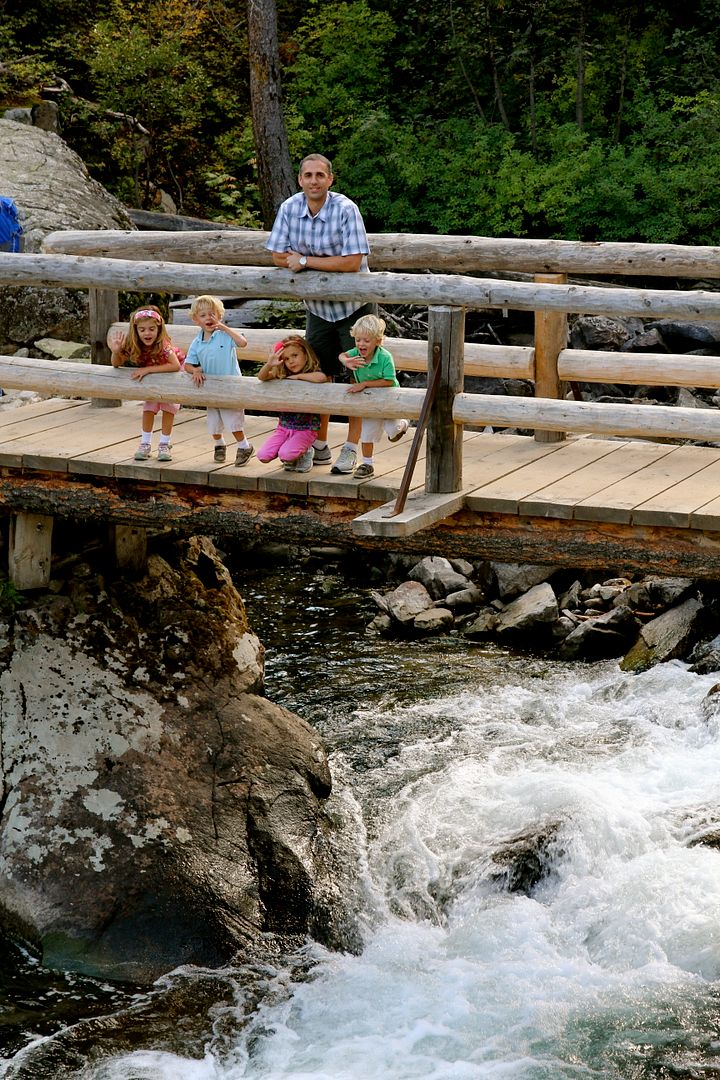 After our hike, we packed the kids into the car and drove home.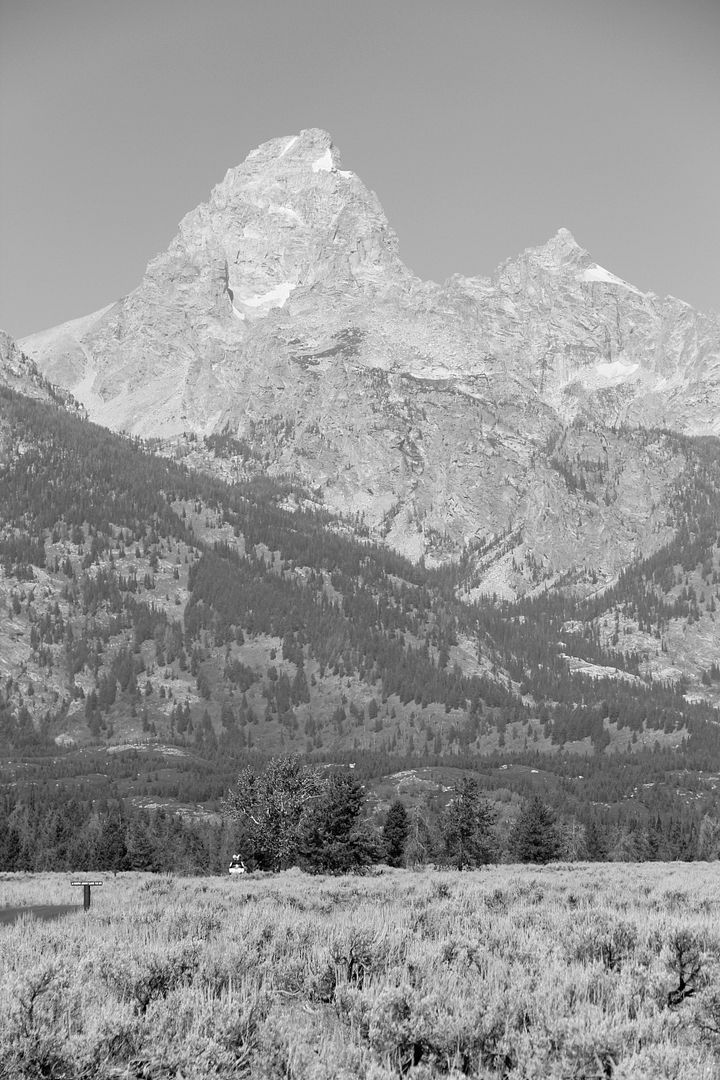 It was a lovely trip, so renewing. All thanks to Doug's parents, who are consistently generous, happy, and go with the flow. Thanks Jim and Renae. Boy, we are going to miss you!
While I really don't maintain an escapist mentality, I do get that wandering feeling now and then to uproot and do something big, gather my family tight, go somewhere new, walk away from what we know. And maybe you can see why Jackson seems like a pretty nice place to land.