We zip zippers and close car doors. Spencer reaches for me to hold him as we walk the busy road to the trailhead. It's a chilly Conference Sunday, between sessions, and we are venturing into a nearby canyon to see the colors, shed a bit of ourselves, drink in the mountain air.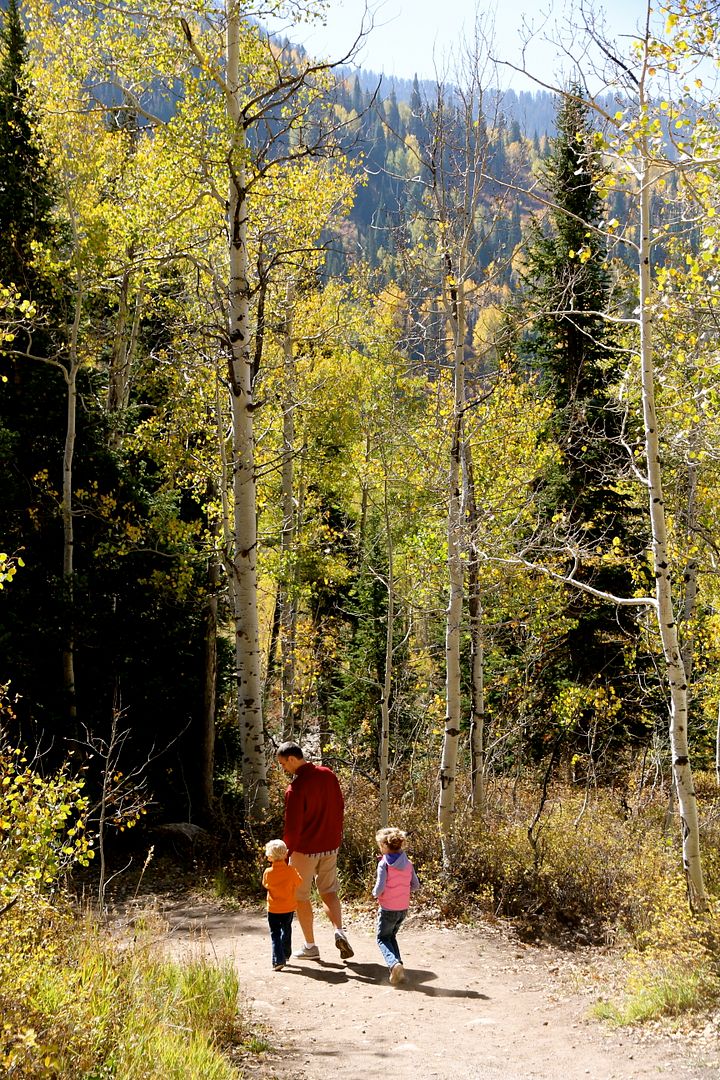 (General Conference is a biannual event where Mormons listen to messages from church leadership via internet or satellite in our homes. Anyone can
view the proceedings
. Whatever your religious affiliation, you'll find the speakers poignant, inspiring.)
The kids blaze ahead with Doug. I follow slowly with the camera. The reds have mostly fallen but the aspens are just beginning to spin green into gold. It is glorious, truly. The billowing sea of yellow coins falling among the pines.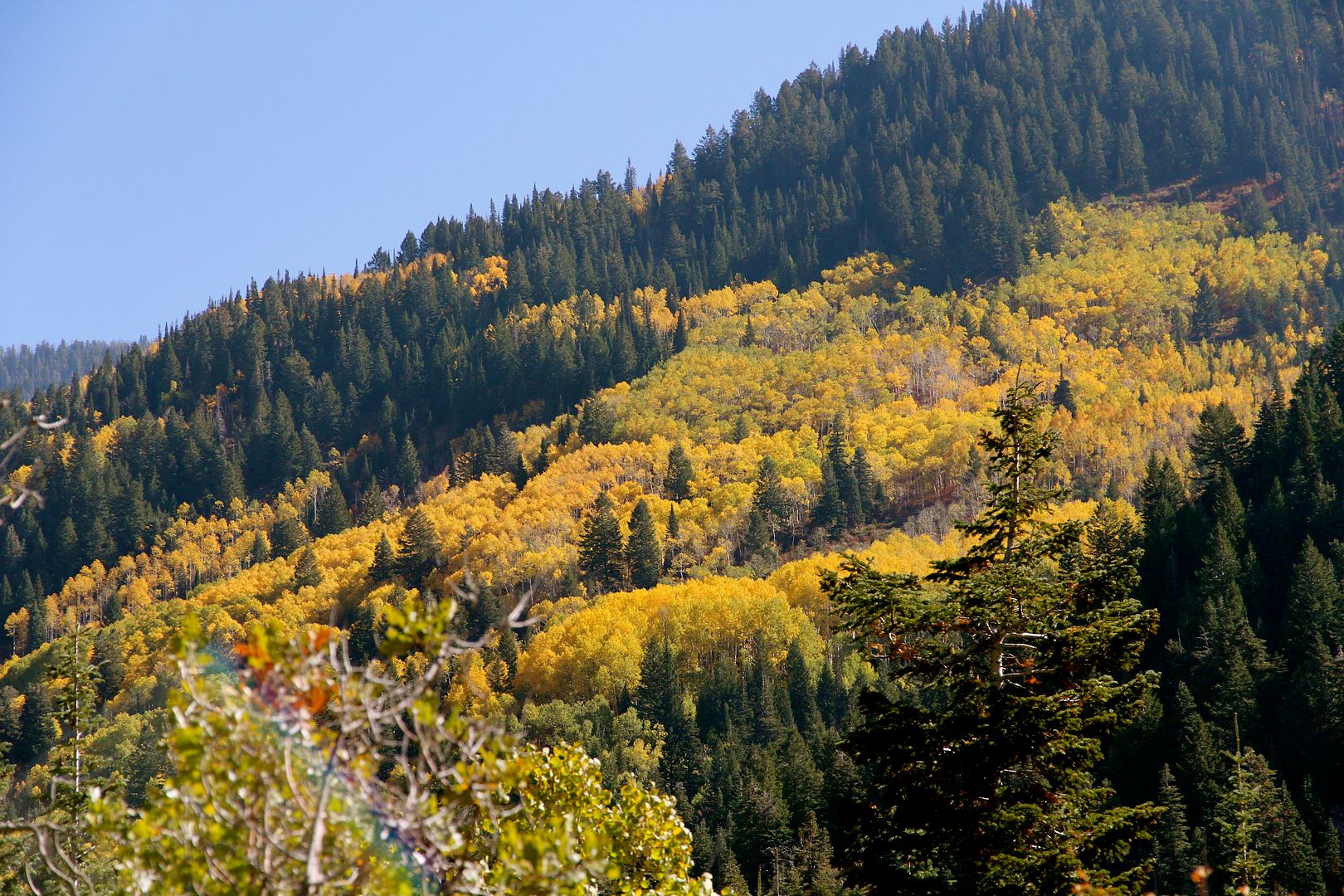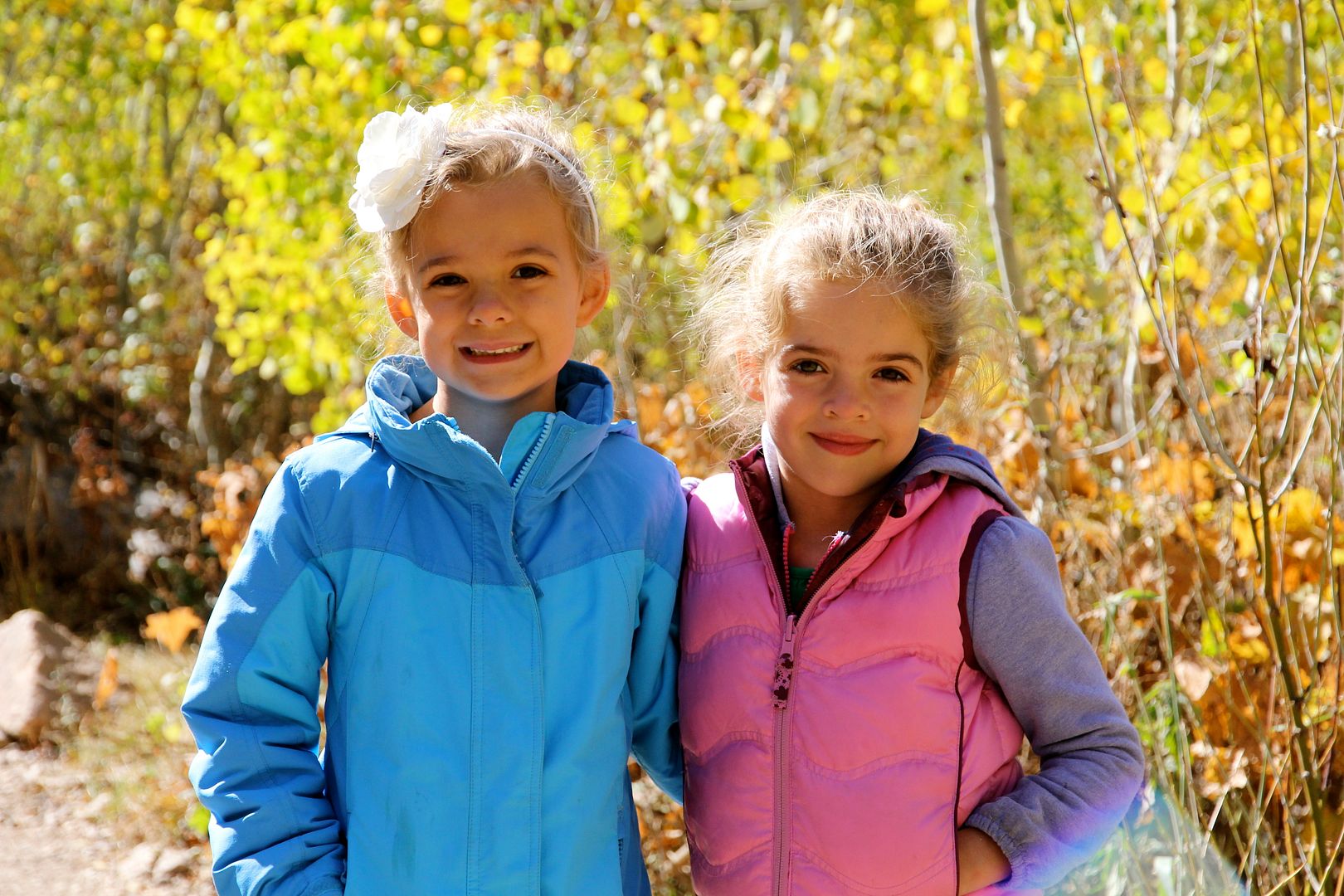 Ali and Sami pause on a foot bridge to put their arms around each other for a picture.
I am surprised at how tall Ali is, how they are growing. They want me less in some ways, but more in
others.
Eliza pulls her hood up and gives me a smile. That hole of hers is going to widen any day - her other front tooth sitting on a turn now, twisted.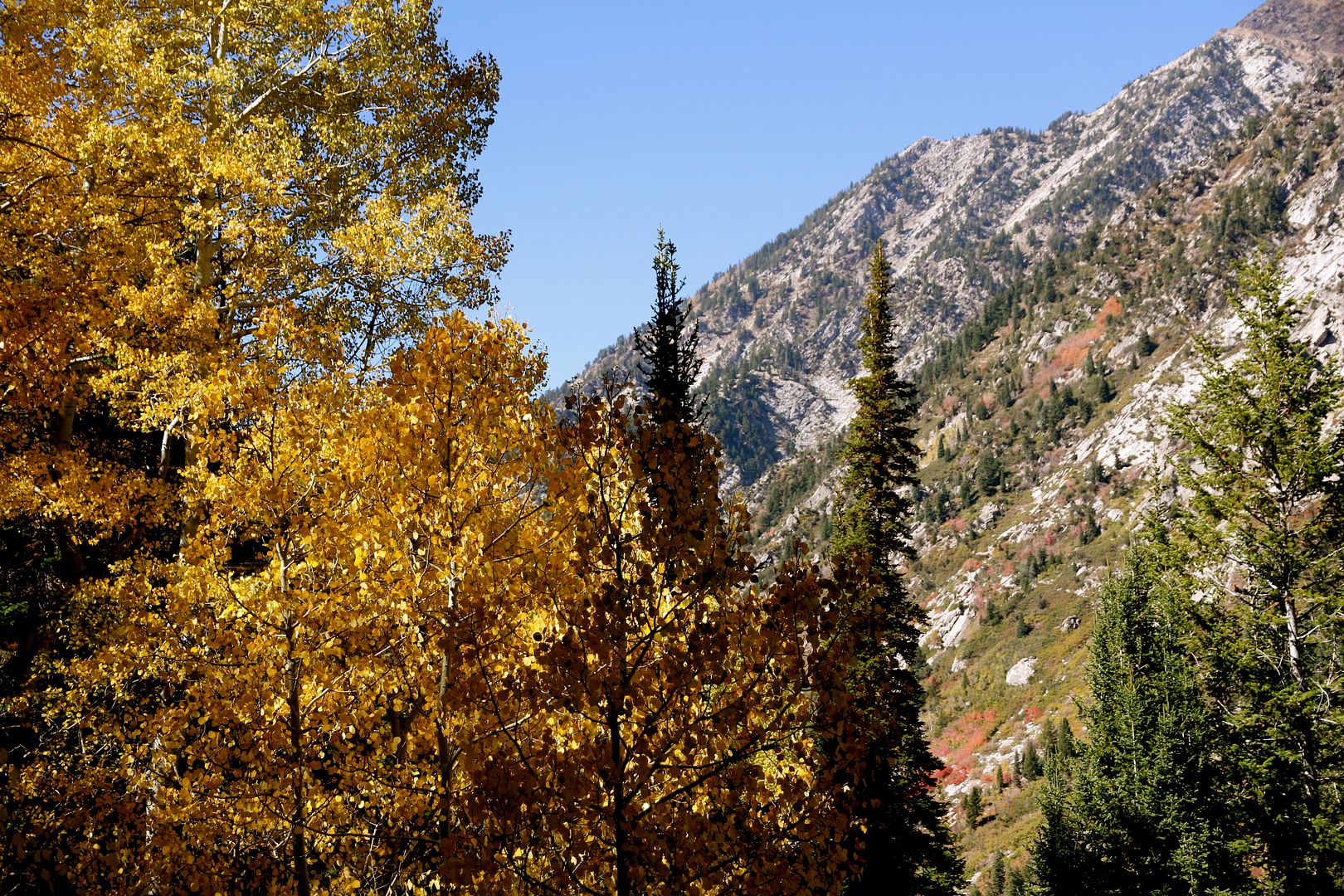 I walk through a patch of sunlight as the kids tumble ahead, and listen to the aspens shake whispers into the wind. Kate Chopin's words come to my mind. (Thank you Kellie).
"I wonder if anyone else has an ear so tuned and sharpened as I have, to detect the music, not of the spheres, but of earth, subtleties of major and minor chords that the wind strikes upon the tree branches. Have you ever heard the earth br
eathe?"
Have you heard the earth breathe?
I ask myself.
Yes, yes I have. But not lately.
Since school started, I've moved so fiercely, so desperately, I haven't slowed enough to hear myself breathe. Let alone the earth.
But I know that audible exhale. The sound of Mother Earth breathing.
She blows out and I inhale, my empty pockets filling, soul healing. She has the ability to resuscitate my senses, remind me who made her.
Each exhale tells me she lives. And if she lives, so must He.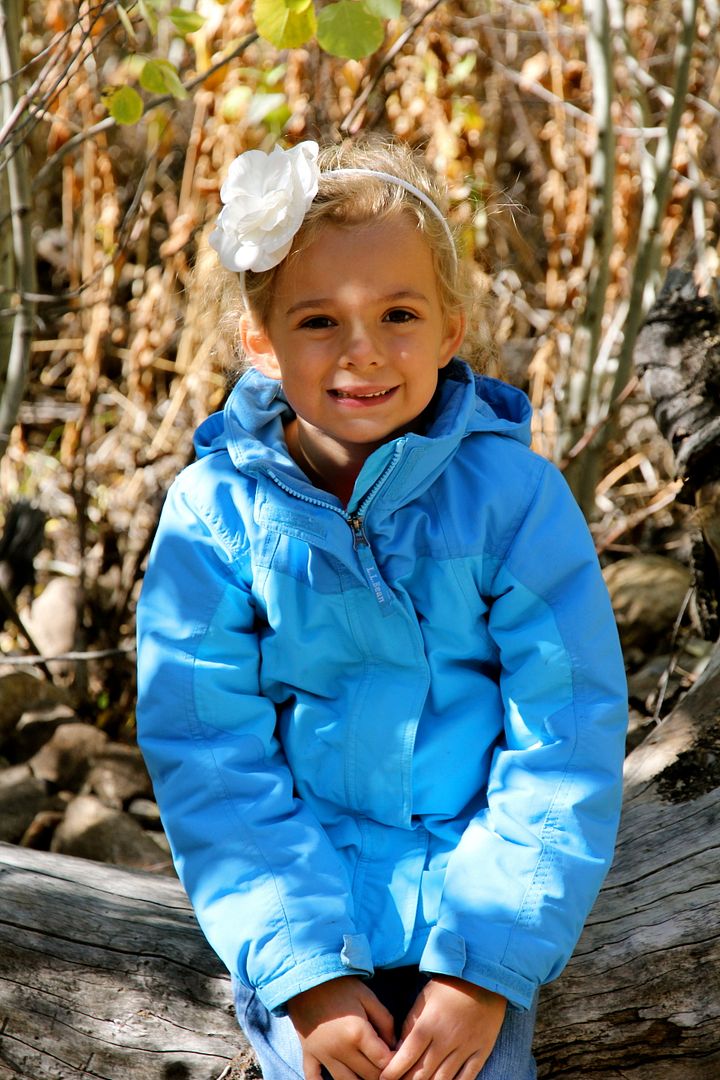 Ali finds a perfect resting spot in the swoop of a fallen log.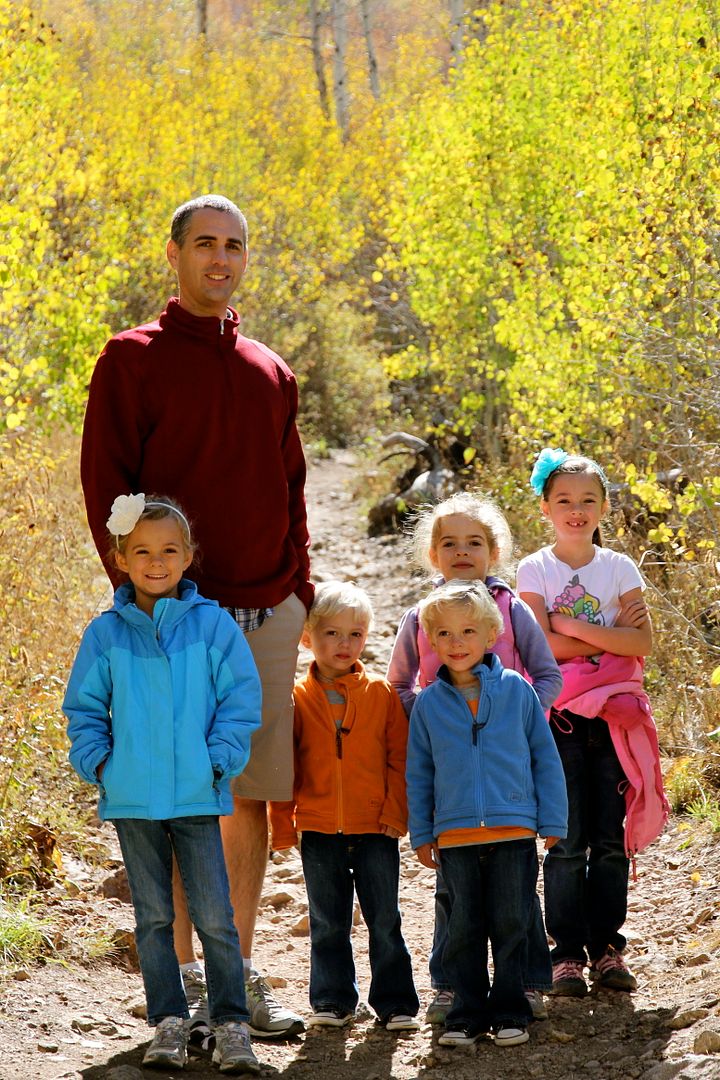 I make everyone stop for a moment and smile at the lens - these people I love most in the world.
Then I move ahead with the boys.
The light is brilliant, and warmer - right there in the sunshine. So we set small destinations.
Get to the next patch of sunlight,
I tell them.
And the next.
I hear myself - what I'm saying - what it means for us, to stand in the light.
Is there anywhere else to be? I think about it and wonder, am I standing in the light often enough? In my relationships with others and with God?
I hold Spencer's hand and it is icy to the touch. I try to warm it in my own.
Stand in the light, I tell him. And we do. Waiting for the others to join us. Yellow warmth sunning across our interlocked fingers.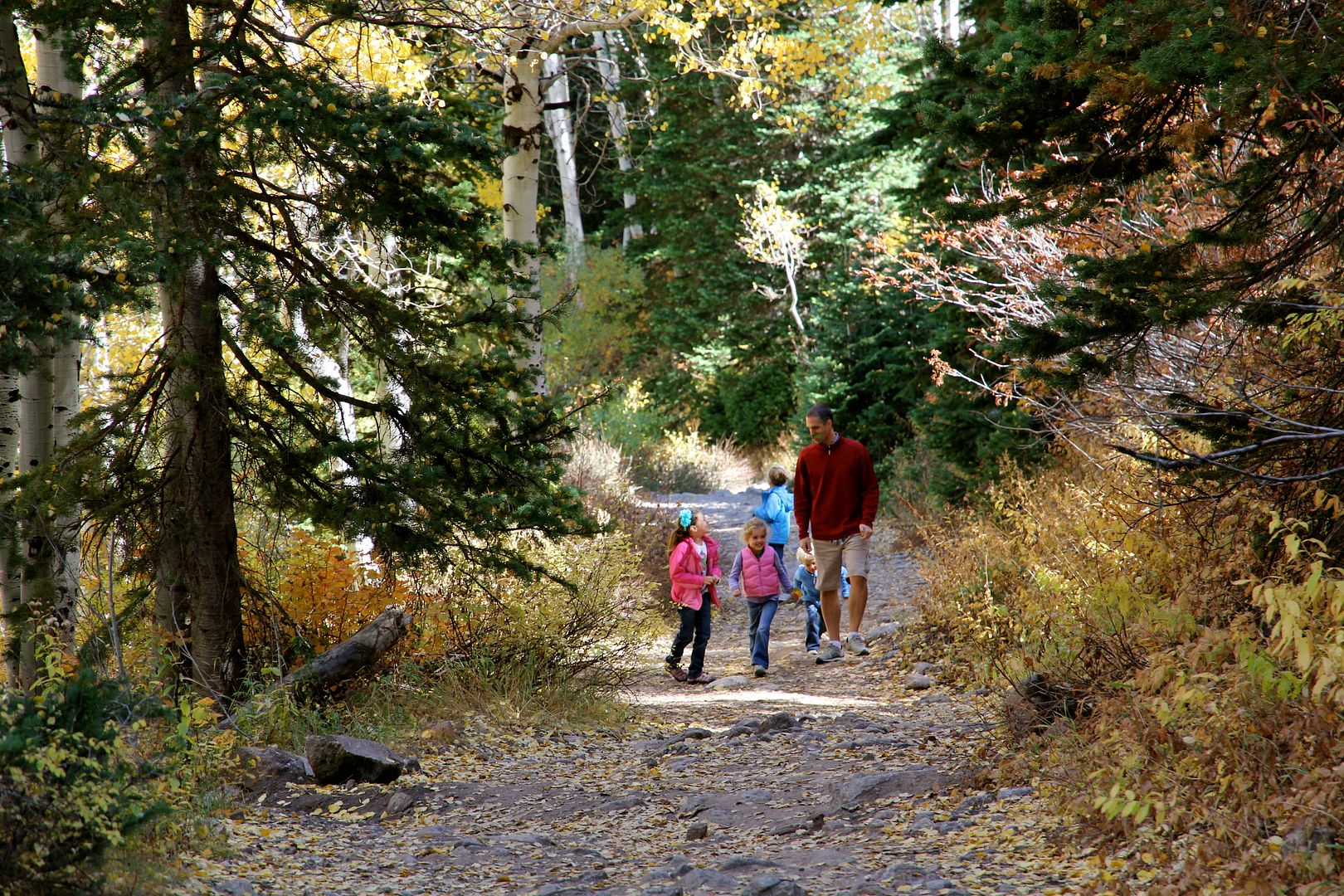 That phrase stays with me. Stand in the light.
What a way to measure our actions, examine where we dwell, and how we think.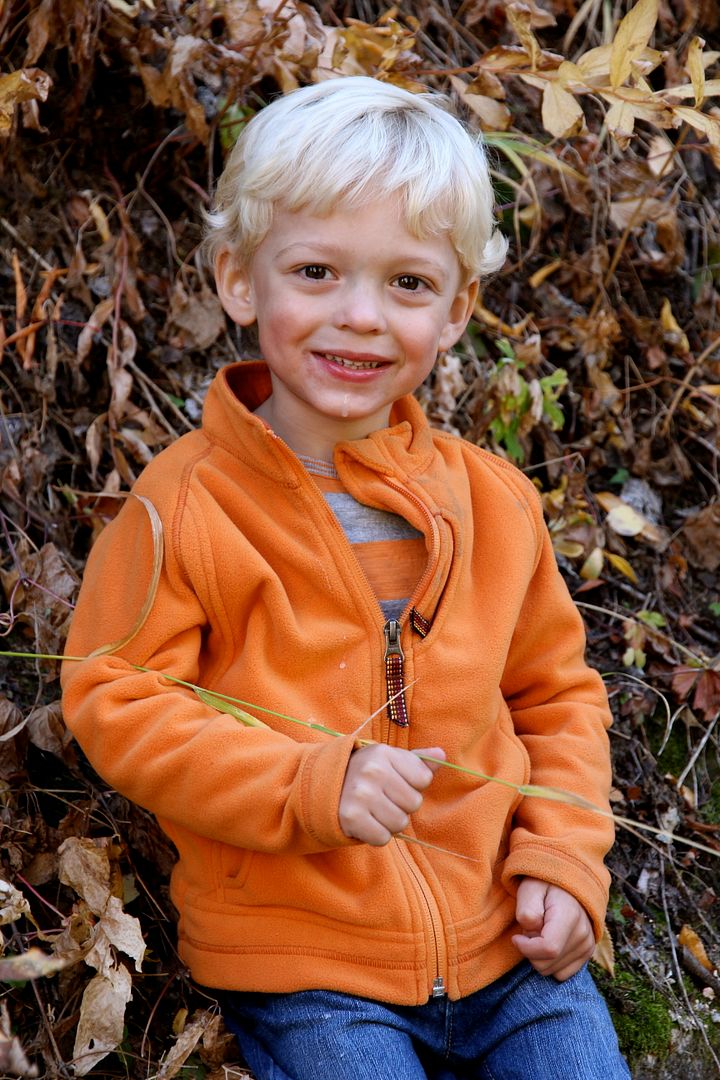 I curl inside myself, ashamed at the frustration I've felt for several days. It is nothing we've done. It's what we haven't done. How we haven't had time (or made time), Doug and I, to really talk, do something kind for each other.
Busy season puts us in survival mode. We cross paths in the late evening but we're so tired, so worn down, we have little to give each other. Then we wake the next morning and begin again. Giving to everyone but each other.
Doug finds a leaf, cocooned in frost.
I think how much it feels and looks like me - how I want to lay it out in the light, next to my stiff self, and watch the crystals soften.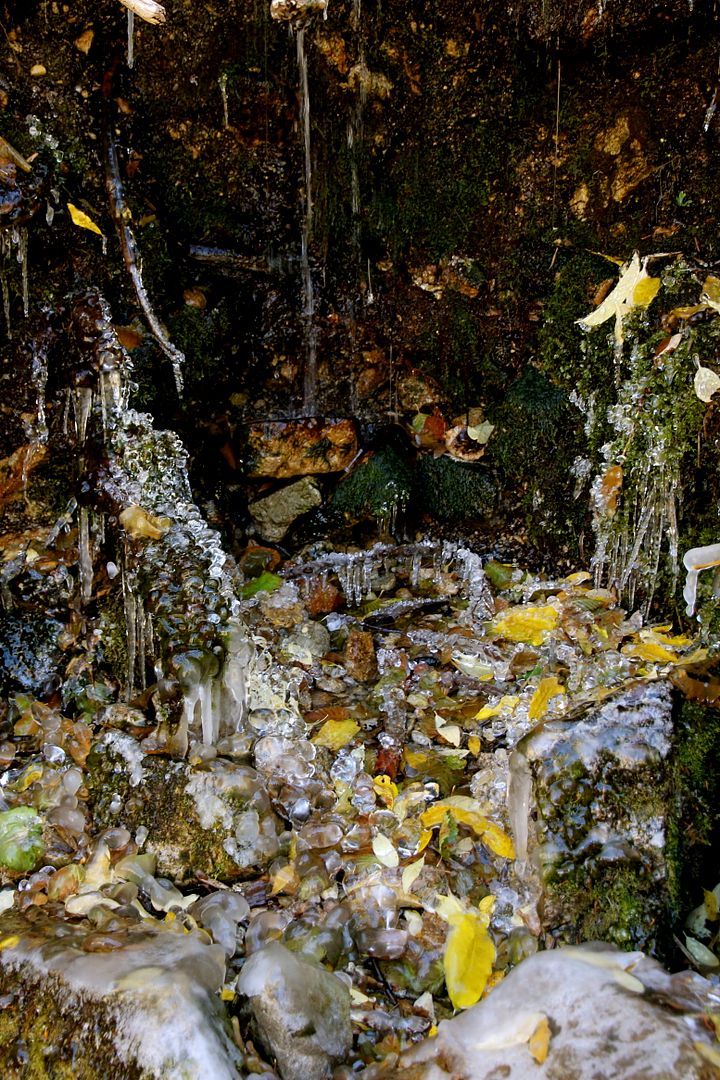 Water drips down the mountainside, iced into bubbles, blankets, and points.
Soon it will snow and the earth's true colors, now baring themselves shameless, will be covered in white.
This time of year the earth sheds a part of herself, shows the world what she's been hiding beneath chlorophyll, what she really is, stripped down to stick and bone.
All this exhaling makes me want to do the same. Bare my true colors, shameless, so I can move into the next season, let Him cover my sins with burning white.
"Though your sins be as scarlet, they shall be white as snow"(Isaiah 1:18).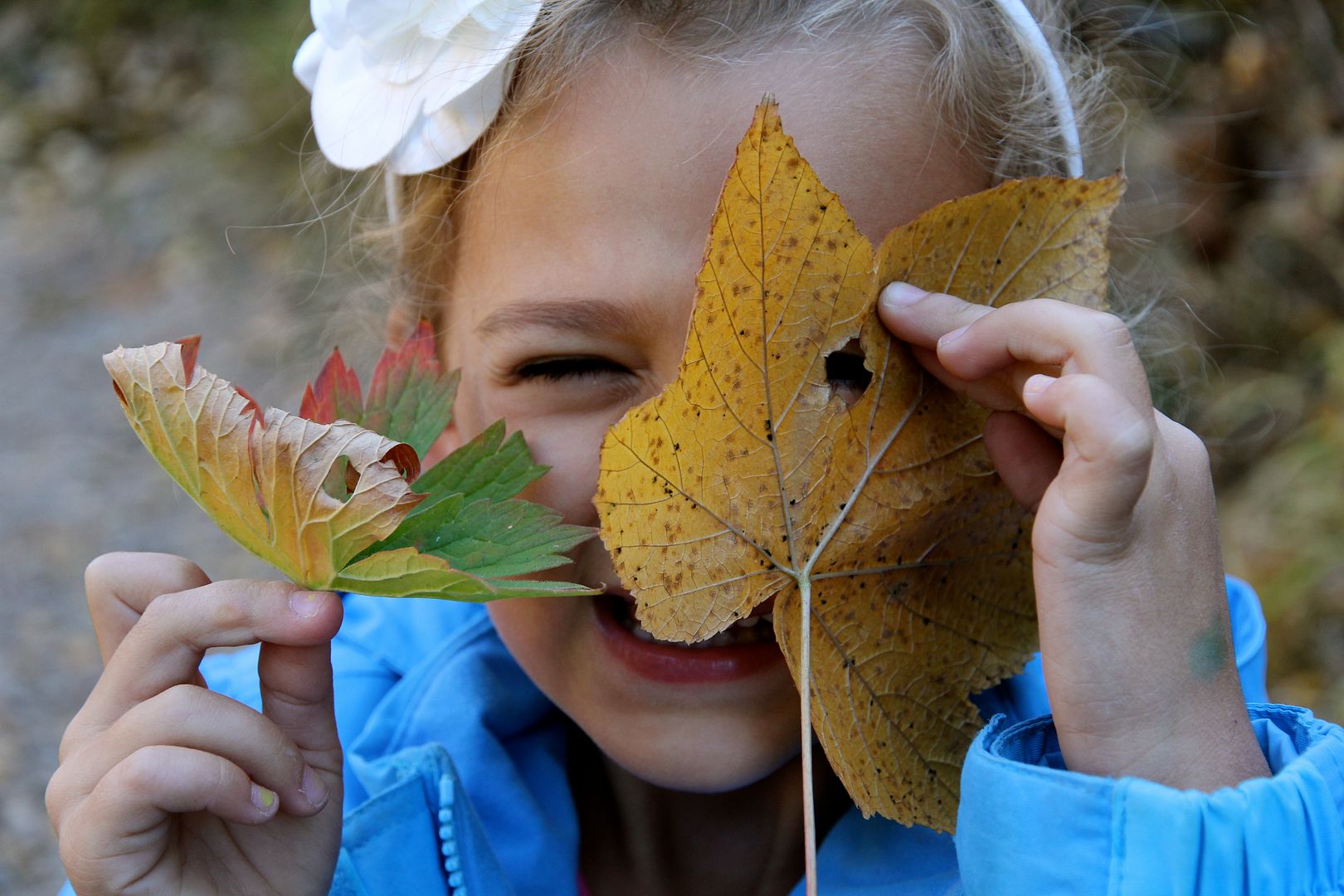 Ali takes leaf peeping literally.
So does Doug.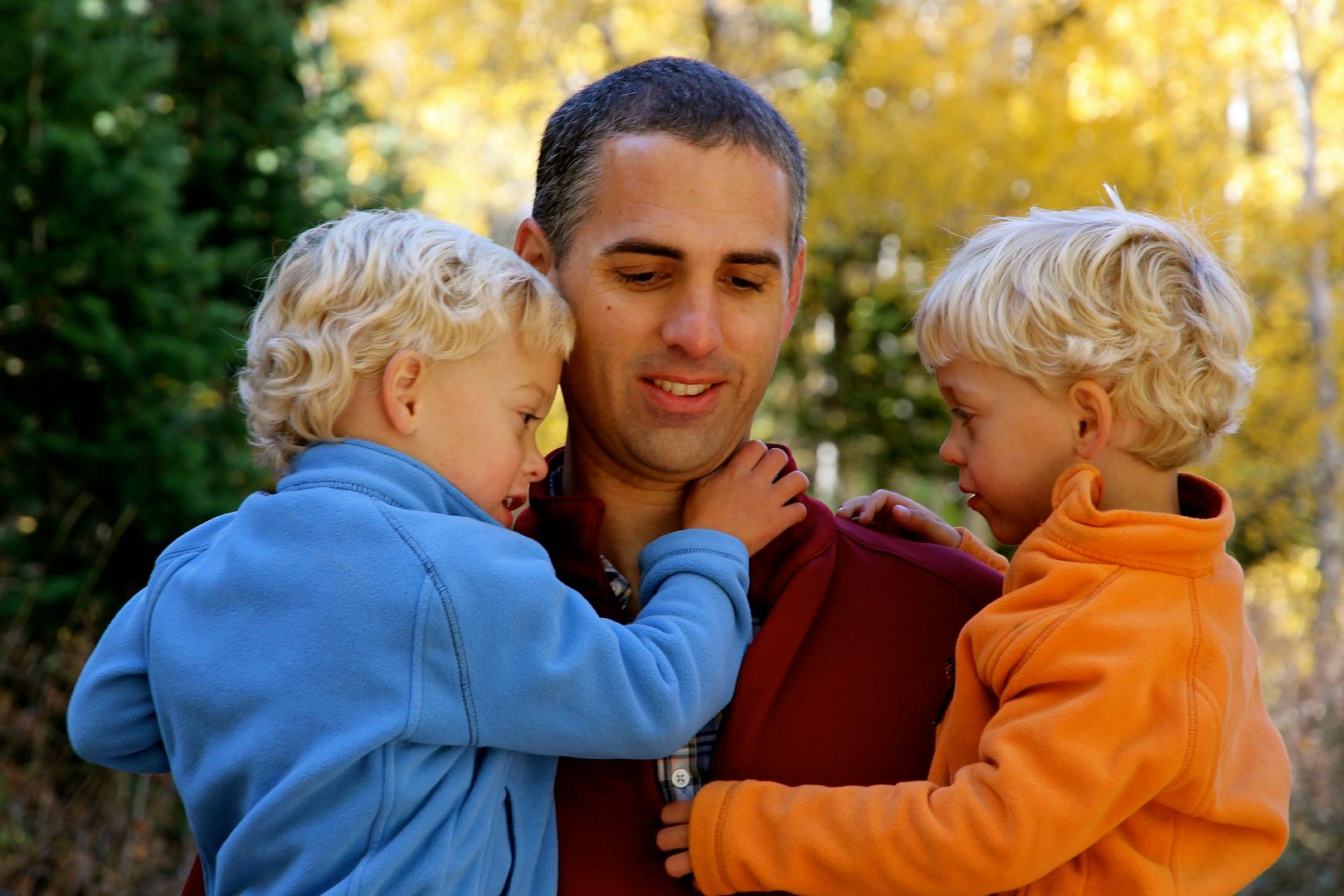 He hefts the boys into his arms as we walk back down the trail. Our noses pink, our fingers tingly, we dart in and out of the light.
I watch Doug's face, see the boys wrap their arms around his neck, notice the gray weaving a pattern of age through his hair.
I love him and all the years we've had together.
What can we do but look ahead, stand in the sun, and breathe in the quiet moments that allow us to find each other? We are doing the best we can. It might be inadequate by some measures, but it's all we have to give.
We have to trust that the Light of the World will fill in the shadows, bridge the gaps, smooth the waves we have left in our wake.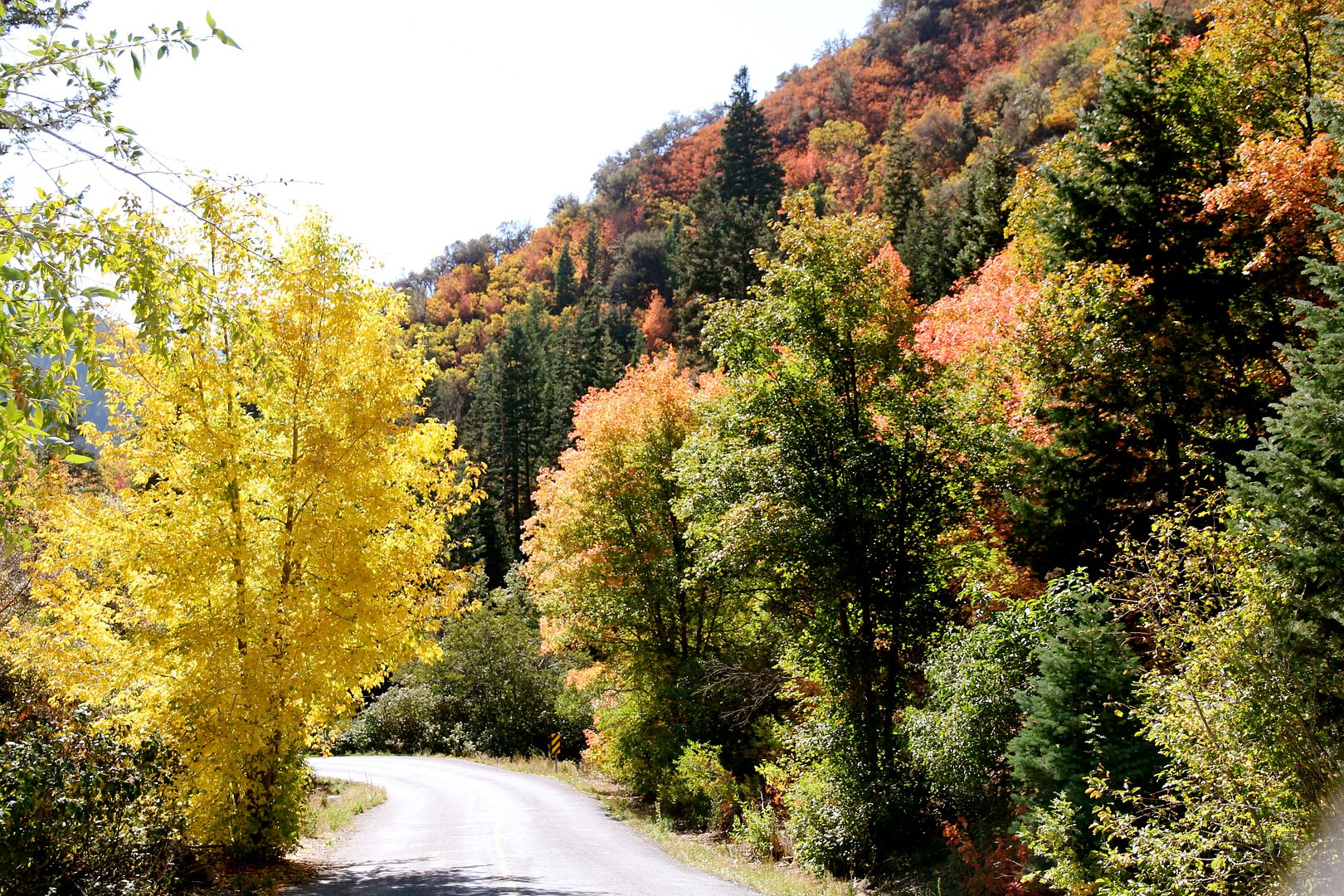 A week earlier, I took the kids up our favorite backyard canyon. We hiked up the overlook trail, then drove to the tippy-top of the canyon road, shouting over our favorite colors.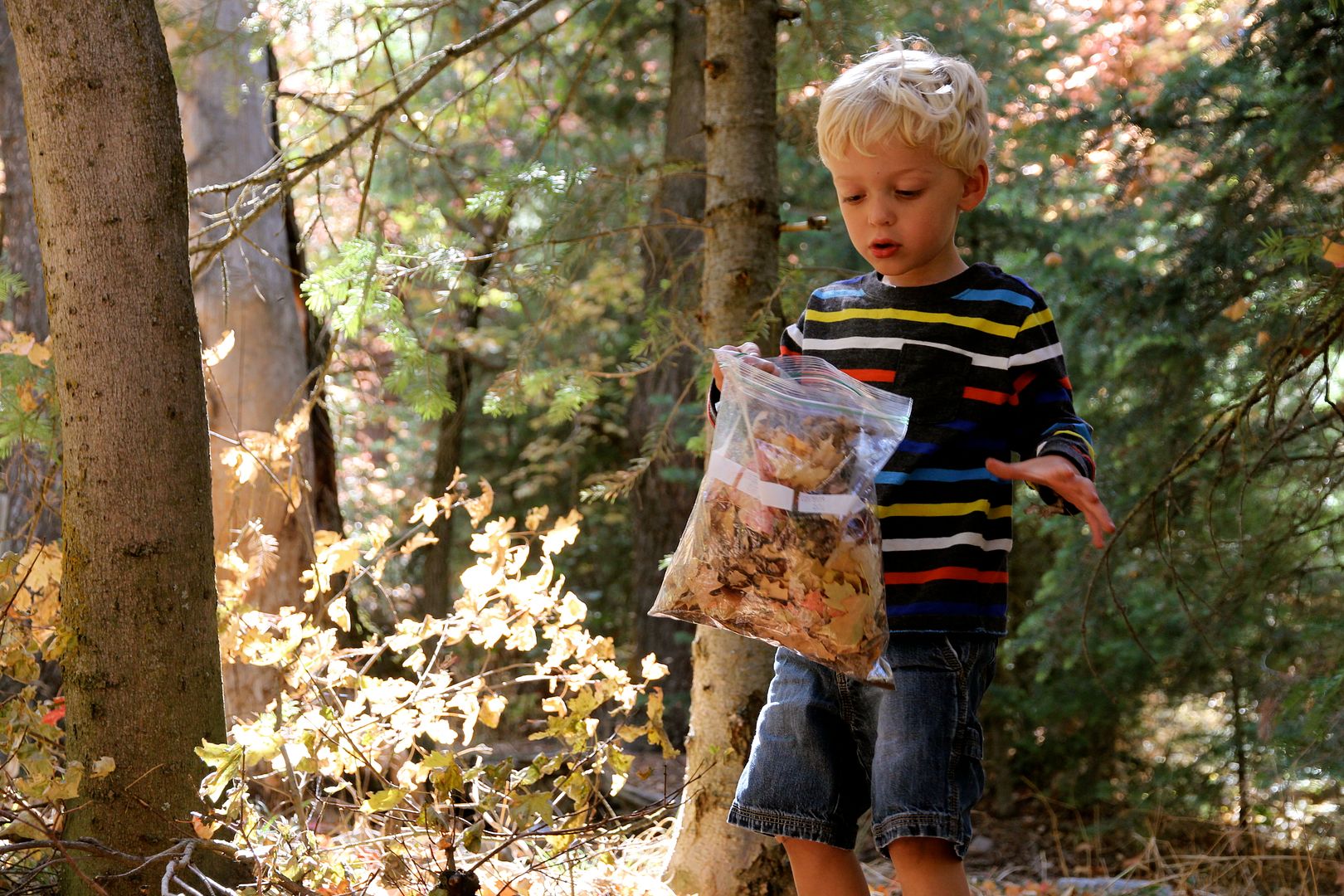 The kids collected leaves. The girls carefully picked up reds and yellows, while the boys shoveled handfuls of brown.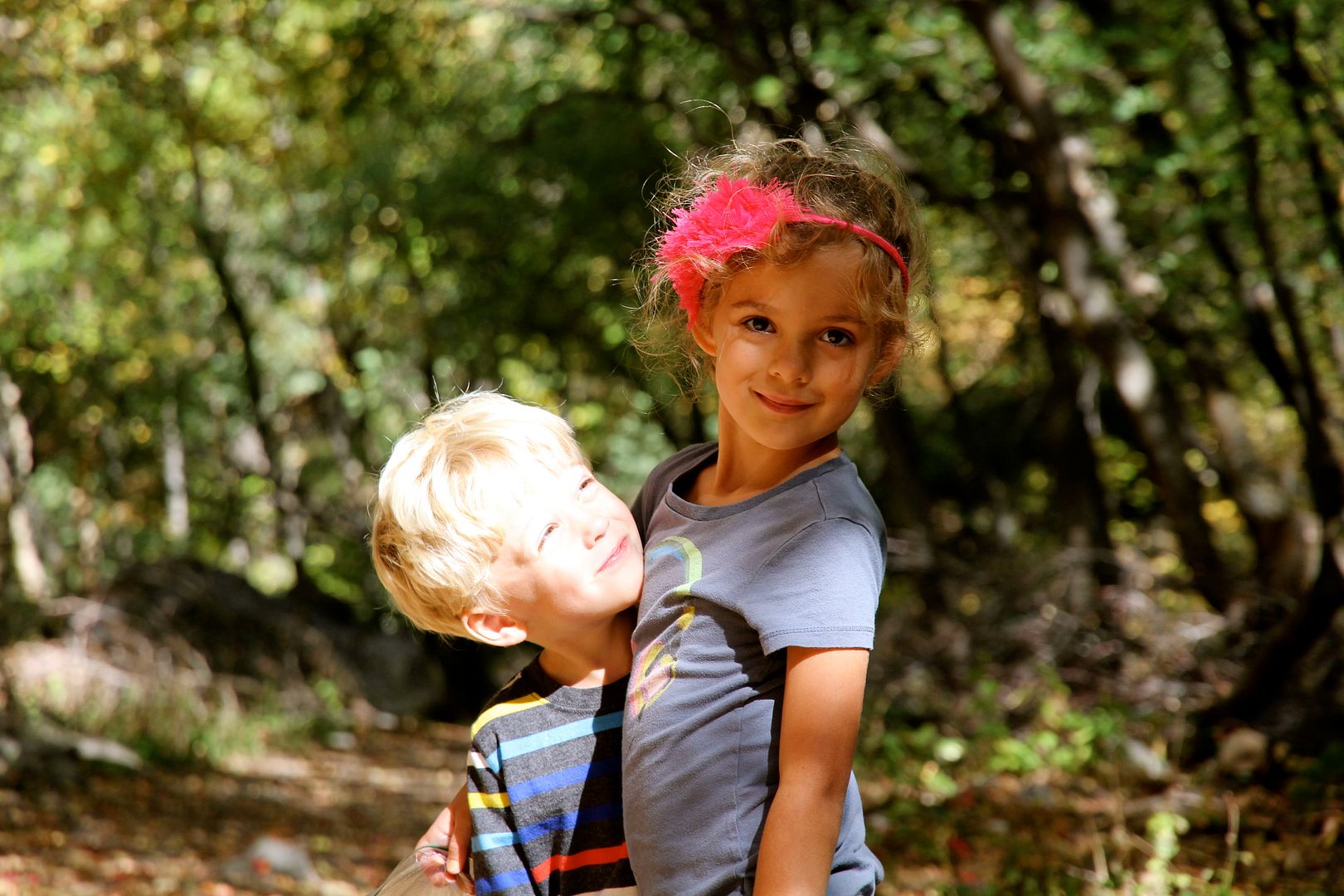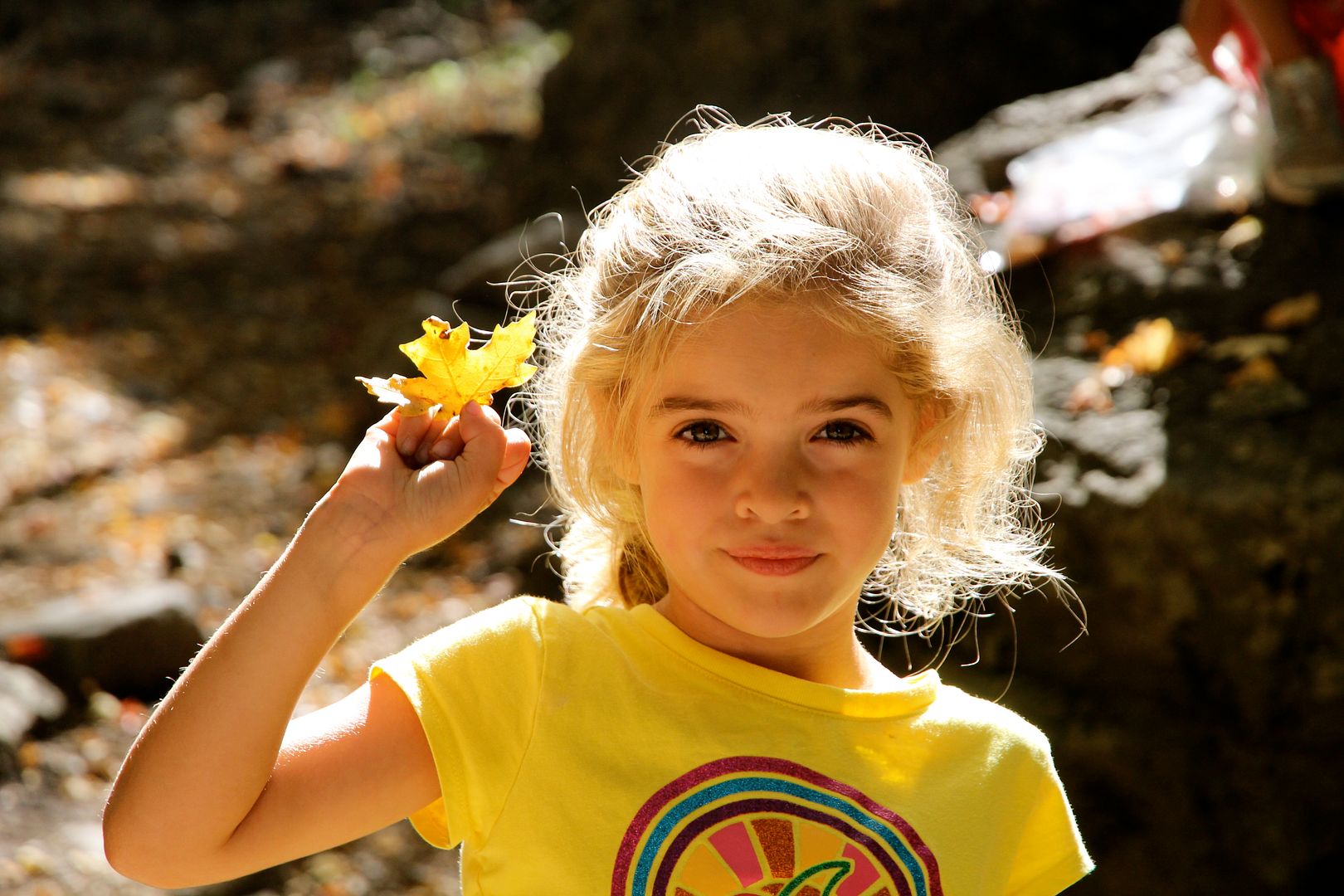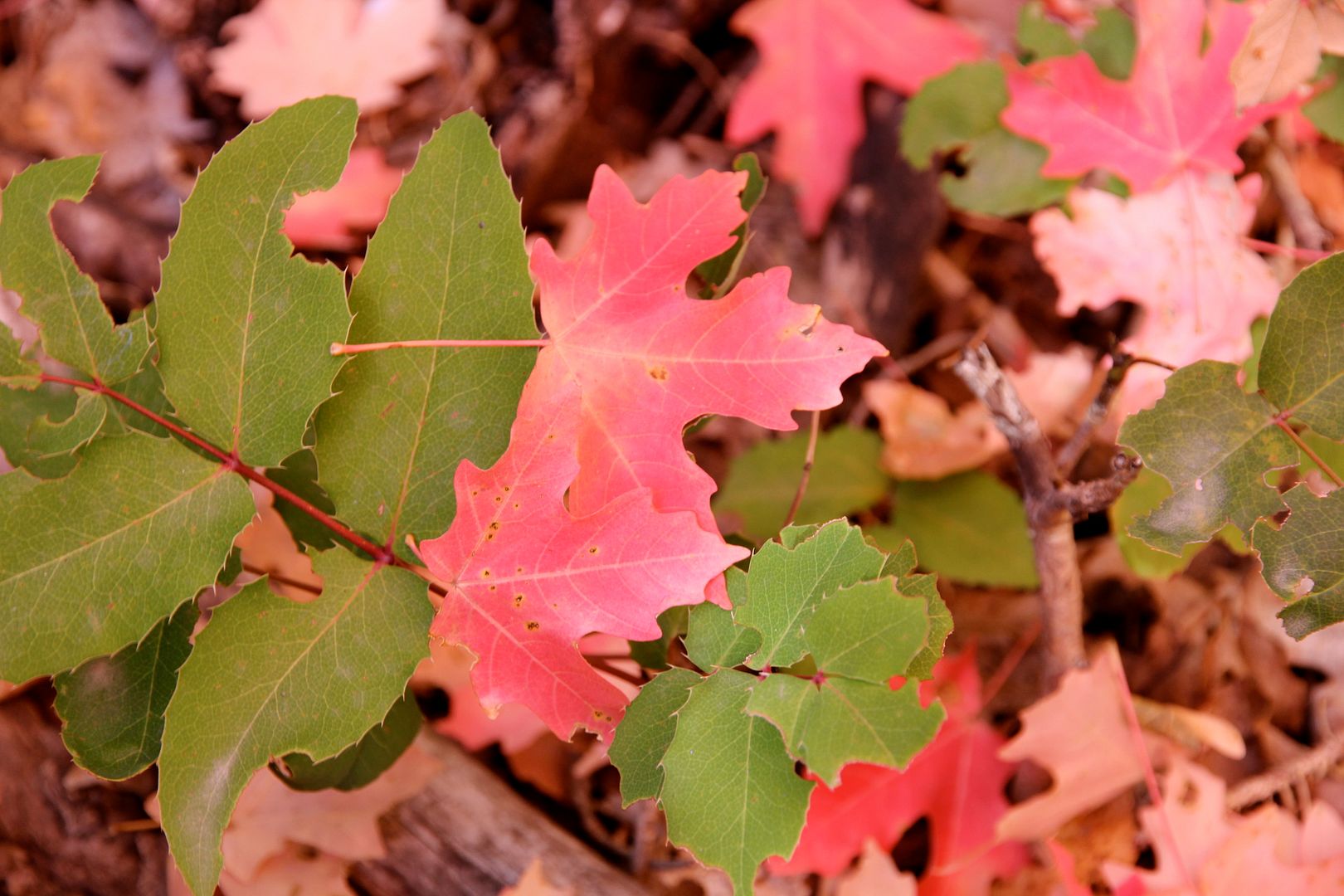 Suddenly, the girls peeled off the trail into a room of light, walled by maples, carpeted in red, each tree softly letting go its leaves.
"It's a magical fairy wood, Mom!" they shouted, as they placed red-veined tokens in their bags, looked up into the rustling limbs.
We took the leaves home and pressed them between C.S. Lewis, Irving Stone, and a stack of gospel commentaries.
When the leaves were flat and crsip, we glued them onto cards, coated them with Mod Podge, and set them up to dry.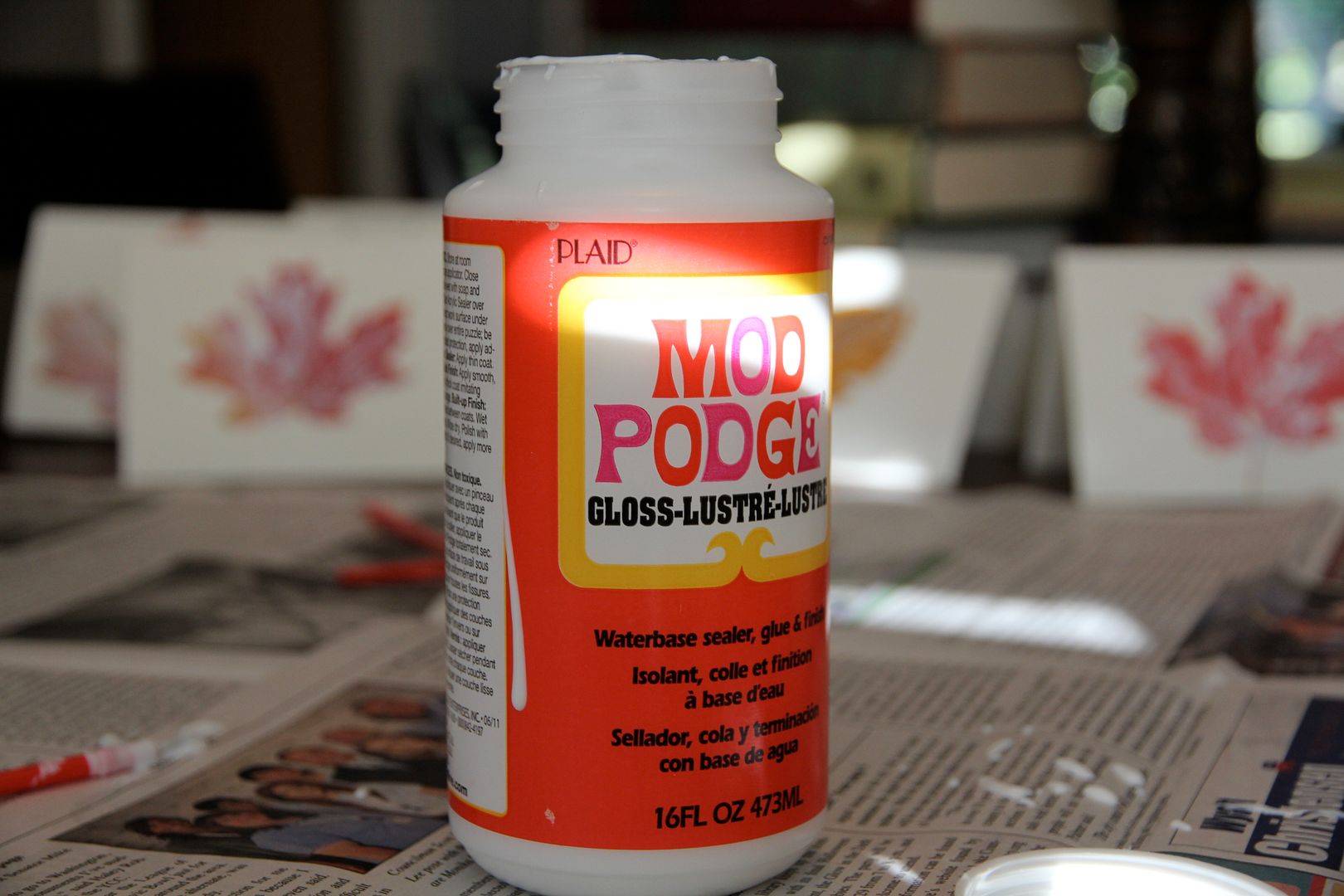 Bright and shiny the next morning, the girls' etched their initials into the corners.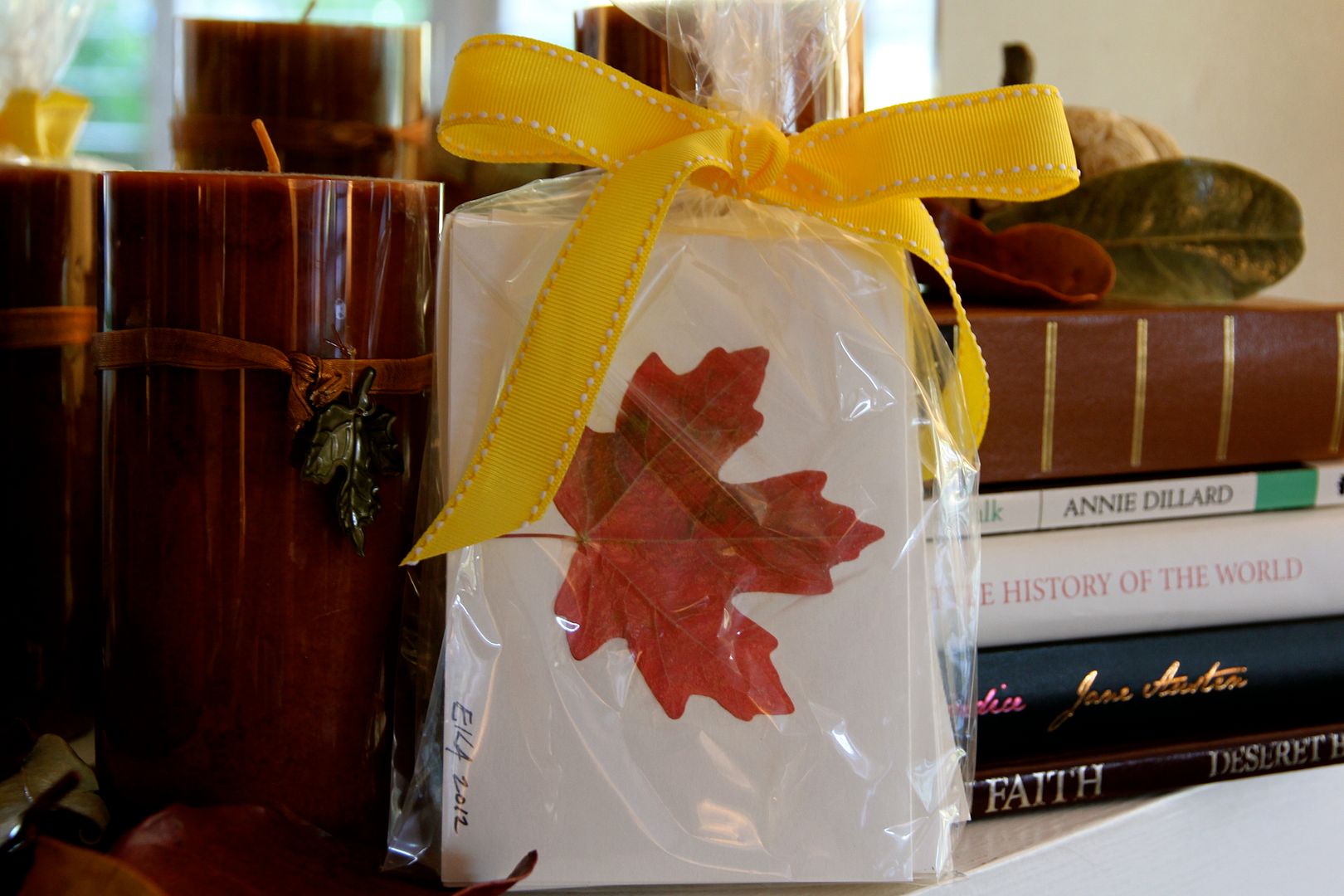 We stuffed them into cellophane bags and tied them with ribbon, to give to friends, or use for Christmas gifts.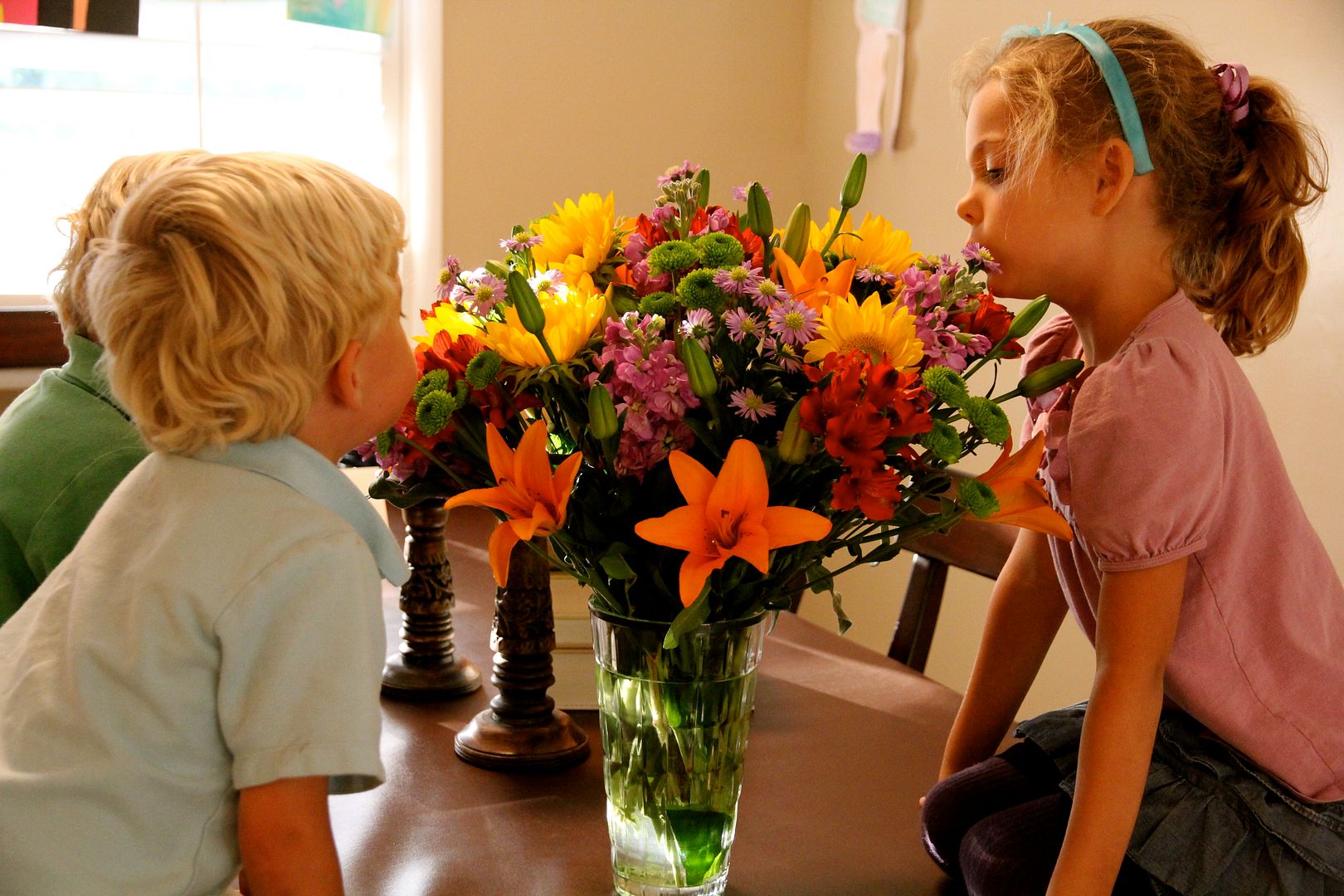 After all my shedding, some of which came out in unfair words of frustration with Doug, this bouquet arrived with an unexpected knock.
An expression of Doug's thanks for what I am doing. Words of love scratched onto a teensy card.
He chose to stand in the light, bow away from the quarrel, calm my angst with an offering of love. The kids crowded around the vase, smelling and pointing, as I examined the blooms.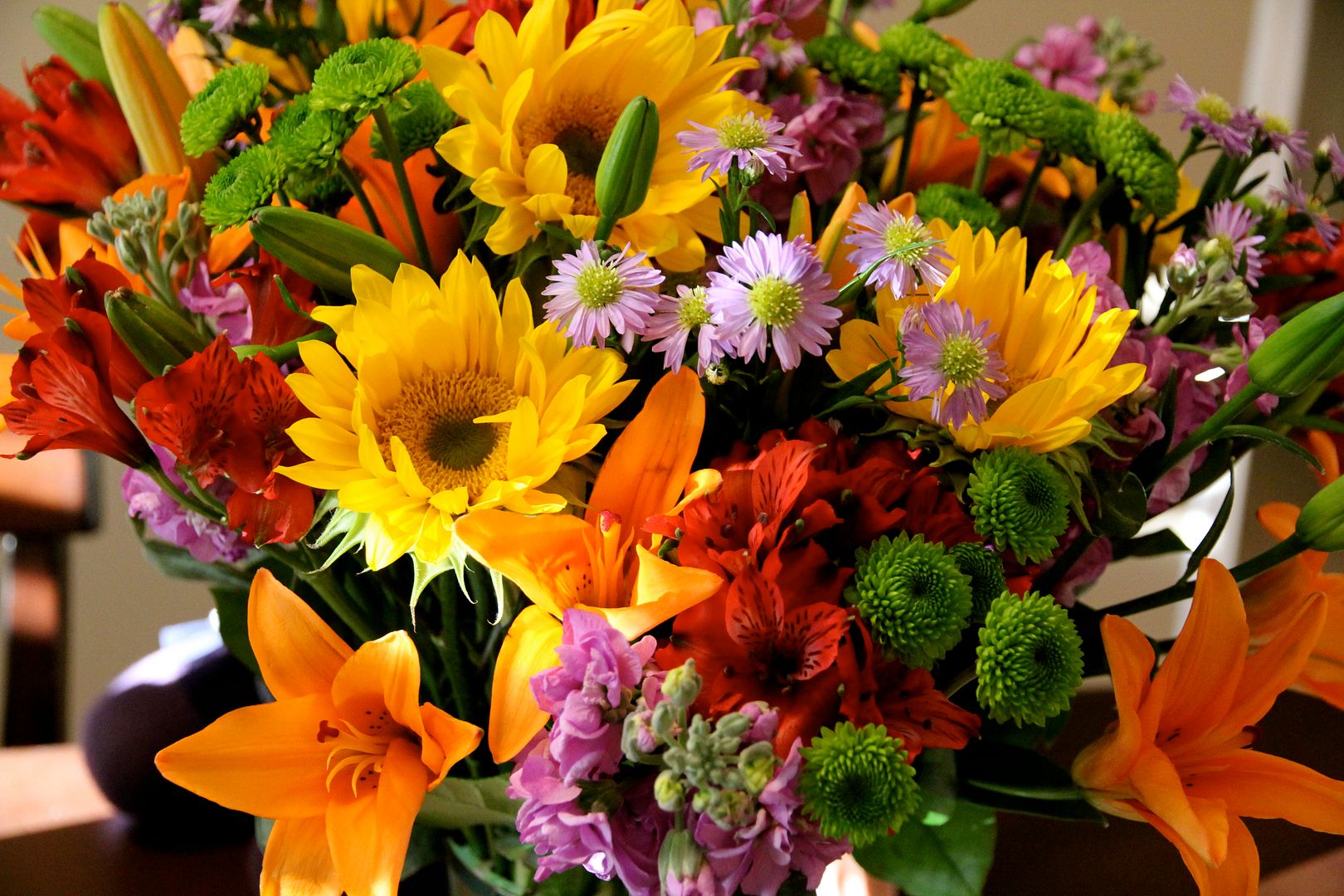 That night as I rocked the boys and sang songs, I breathed in their scent. Smelled the skin on their cheeks, buried my nose in their damp curls. I nuzzled my face against their necks and inhaled deep.
When Doug came home, I did the same. Breathed him in - the scent that is only his. Filled my lungs with home, and the people in it that give me purpose, make up my life.
So much to learn when we are quiet enough to hear the earth (and those around us) breathe. So many reasons to stand in the light.