What do you do when the earth crumbles beneath you - when the future you planned for disintegrates and you are shoved onto a path you never thought you could go down? How do you let go? How do you move forward? How do you bury a child?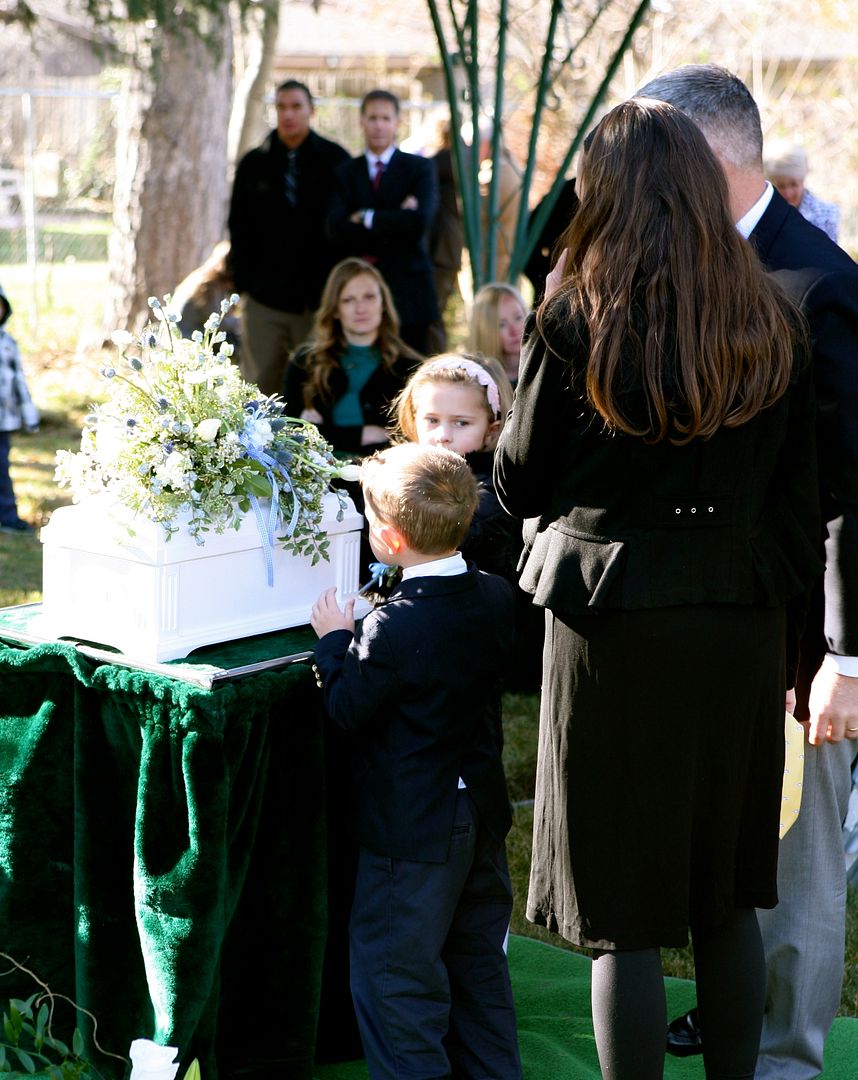 We sit on the couch. She is in her robe. I am still wearing my coat. I take her hand and look into her eyes. It is only two days after she has buried her son and the pain in her usually steady face is so visible it breaks me, cracks me straight through. While we try at first to talk of other things, the loss is so heavy, so brutal and fresh, it is the only thing we can talk about.
There are no words of comfort for this kind of sorrow. Even the truest words sound trite, inadequate, out of place.
I listen and weep. I have nothing to say. No way to fix what has happened.
Many of you read my

November 16th

post about my best friend Kara and the expected delivery of her twin boys. The post was celebratory, light-hearted. But
I pulled it down as soon as I knew things weren't going well.
I have decided to re-post it (you can find it below) because I want you to understand the Kara I love so much. I want you to feel of her strength, her wisdom, her selflessness in pursuing another chance at children. And I want you to see why this loss is so great.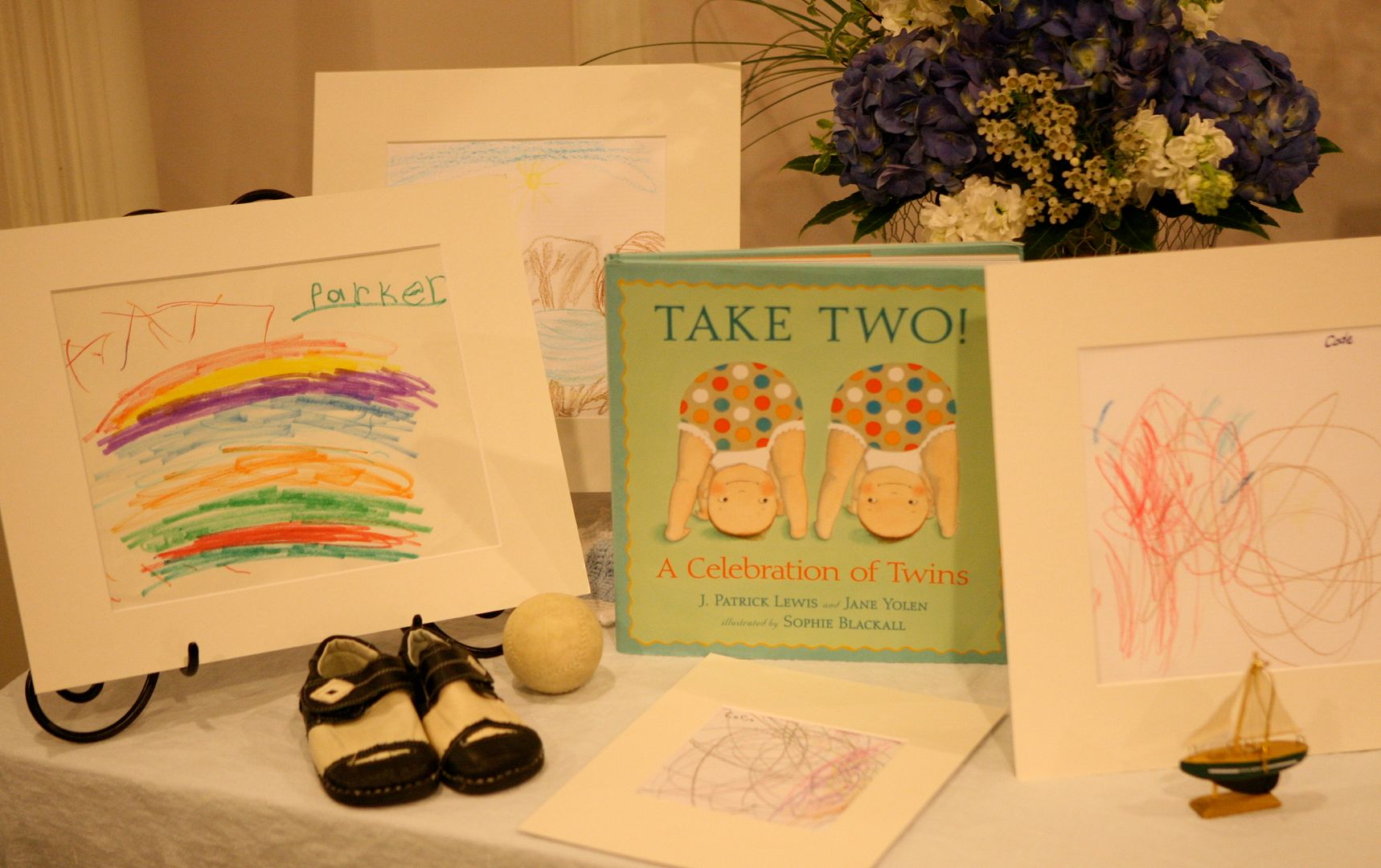 We had been preparing for her boys for months, discussing which of our extra cribs she would use, passing down baby things, navy pea coats, tiny oxford shoes. I loved knowing she would understand this crazy twin-world of mine.
When she reached 36 weeks with two strong heart beats, we assumed all would be well. Clearly, she was in the safe zone.
Oh, how unexpected were the events of Friday afternoon.
Caleb came into the world robust, healthy, and in perfect condition. But baby Isaac's arrival was intensely traumatic. Everything he needed to survive was compromised. Within 24 hours it was evident his systems were failing. I left the hospital Saturday, heaving sobs for Kara and Dave.
I had bought two blue balloons for their children, Katherine and Parker. But with the finality of the news that day, I couldn't deliver them. So I drove and drove, finally stopping at an overlook where I tied the balloons together, said a prayer for Kara and her family, then let the balloons go. In honor of Caleb and Isaac, and the bond they will always share.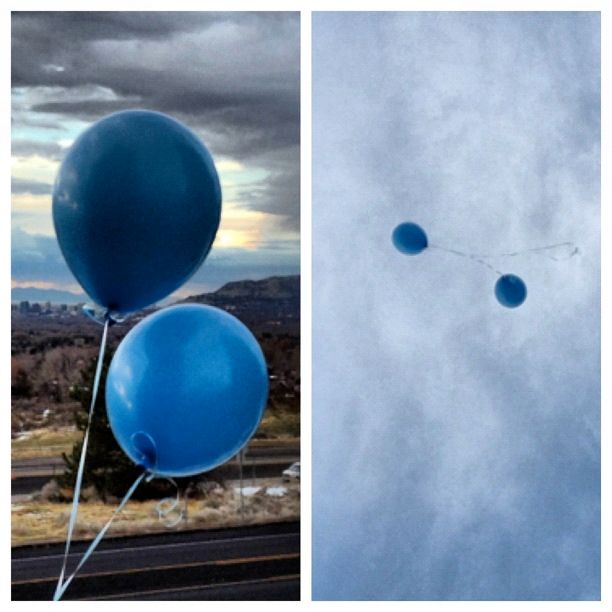 I watched the balloons twist slowly into the clouds until a sudden gust of wind caught them quick and trailed them out of sight. I slumped into the driver's seat and cried.
I felt foolish I hadn't prepared myself for something to go wrong. I wondered why none of us had seen this coming, why I had assumed everything would come off without a hitch.

My phone became an extension of my hand that weekend, as I waited for updates, changes, news. By Sunday evening, these words from Kara flashed onto the screen: "He is gone. So fast. Brave, beautiful boy."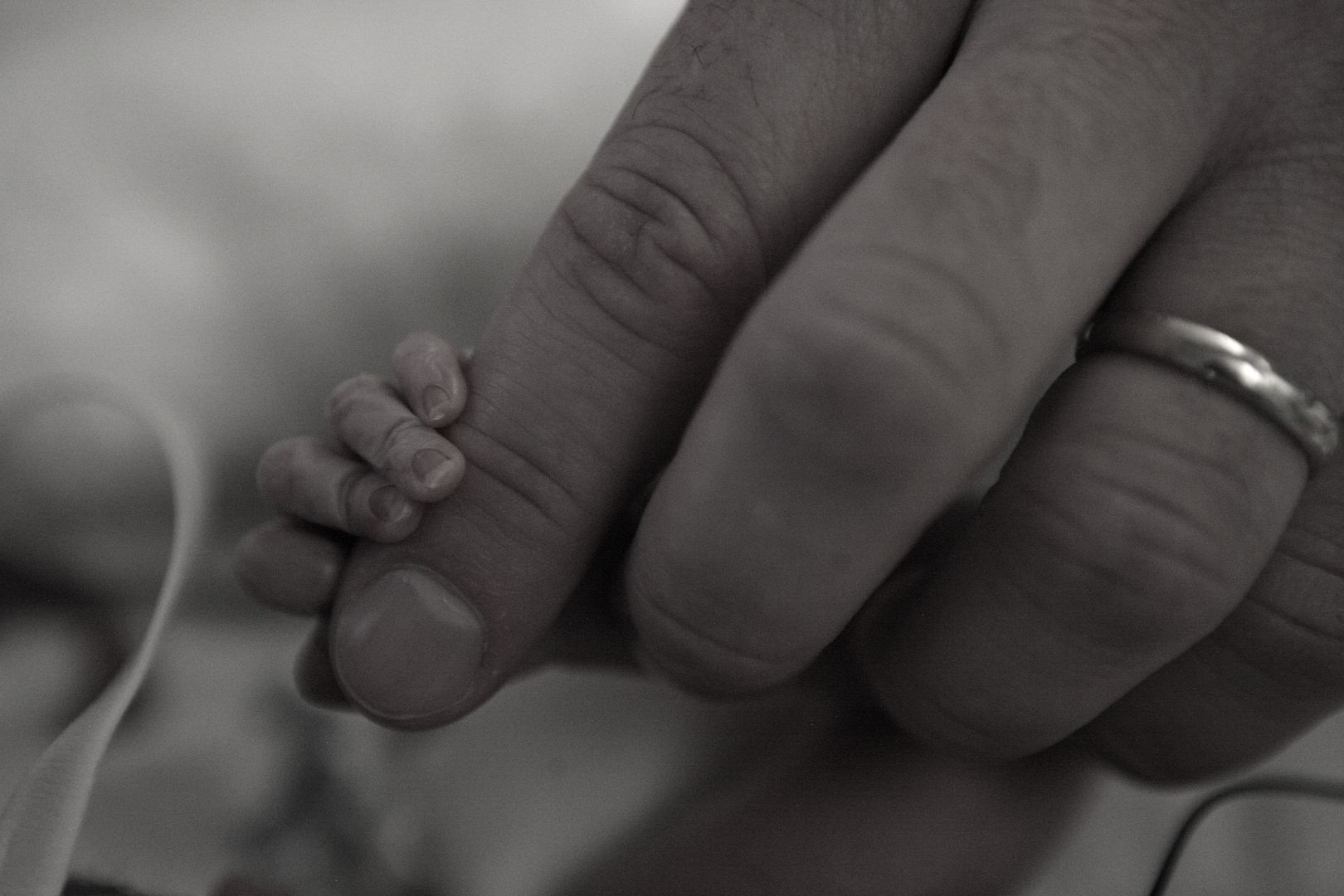 How Kara and Dave have managed this collision of emotions, I do not know. Joy in the safety of one boy, mourning over the other. A few nights ago, I rocked Spencer and Gordon before bedtime and sang them Christmas songs. I listened to them say each other's names, chatter happily, elbows bumping. As they quieted down, their bodies eased into mine and we moved as one to the rhythm of the rocker. Suddenly, I couldn't sing. I could only cry. Every day, I see what Kara has lost. It is right in front of me, growing, tightening, strengthening. The bond. And the ache I feel for her is so profound, so deep, I cannot shake it.
She is the first thing I think of in the morning, the last thing I think of when I fall asleep. She is constantly on my mind, a perpetual prayer on my lips. I worry, I feel helpless.
So much of mourning is personal, something that must be worked out in closets, on knees, with a God who can wipe all tears.
And yet, I would do anything to comfort Kara.
One moment consoles me and I reflect on it often. Friday evening I went to the hospital to see Kara. When I slipped into her room, she was alone with Caleb, feeding him for the first time. We oohed and ahhhed over his darling face, his perfect hands and feet. Soon her Dad came in and sat on the bed. He had just come from being with Isaac in the NICU. He told Kara how Isaac looked, what the doctors were saying, what it was like to touch him, be with him. I sat in a chair and watched him take her hand. He was visibly emotional. Kara then took her father's other hand, and the two of them comforted each other. It seemed they both knew, even then, what would transpire.
There were seconds of quiet until Kara's father said, "When I look at Isaac, nothing feels out of balance. It seems everything is happing as it should." Kara nodded and said she felt the same. I listened in awe. I was witnessing an expression of faith most of us take years to come to. A submissiveness, an acceptance that is almost always hard-fought. But I heard it spoken with assurance and trust. That all things were in balance, and a loving God was acutely aware.
Can life be in balance even when it is painful? When it is down-right awful? Can it be right when the hardness of it reduces you to nothing? I am learning the answer is yes. And if that is the case, it means this will be a blessing to Kara and Dave and their family.
Kara told me yesterday, all she can do is give over her will. She has done this before. When she reconciled her inability to have more children, let go of her pleadings. But handing over your will is hard. So hard. It means learning to be thankful when your arms are full. And when they are empty. Kara told me how
grateful she was to bring Isaac into the world. To be his mother. Even though their time together was brief.
We discussed my celebration post and decided, it isn't inappropriate to celebrate her boys. They may not cavort and explore together, shoulder to shoulder, but they are still twins. And she is still a mother of twins. Her boys will know an unusual existence. They will progress alongside each other in different spheres. Both gaining strength from the other. Caleb will have the blessing of an angel nearby, vigilant of his needs. And
Isaac will move forward with an assurance that he is eternally connected to his twin brother, his siblings, his parents.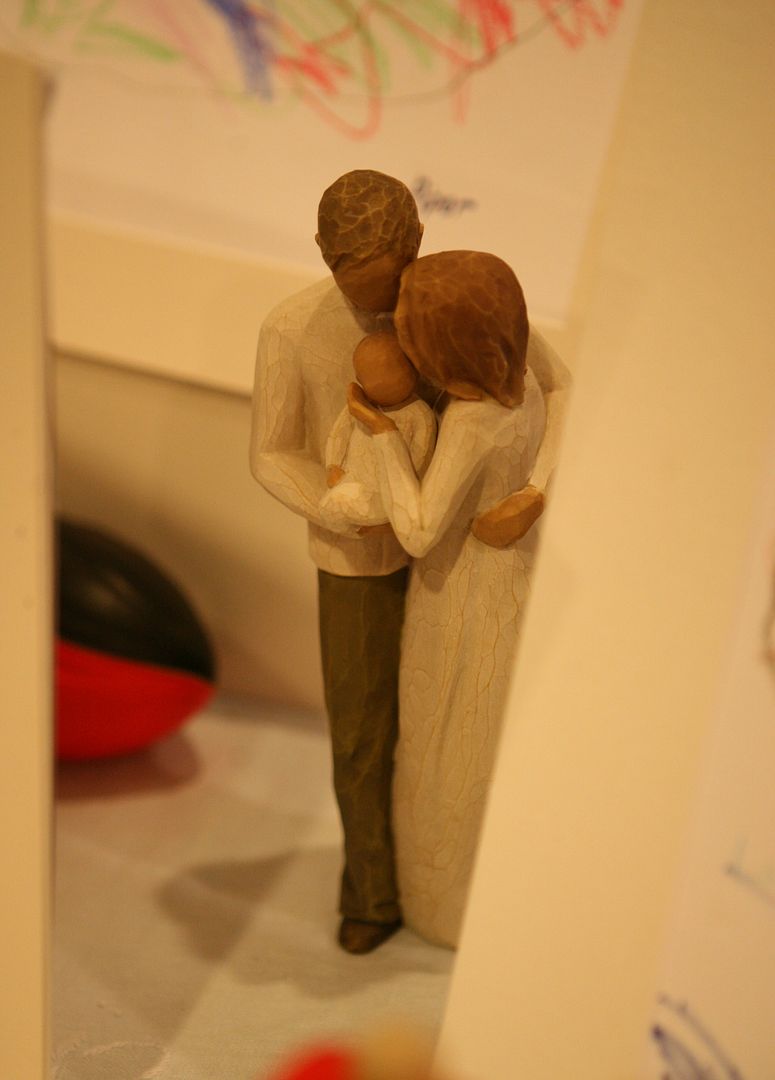 Kara's father said again at the graveside service that he believes this worked out exactly as it should. He acknowledged that this understanding doesn't lessen the sorrow Kara and Dave feel. The sorrow will not go away, he said. They will laugh, smile, and enjoy a happy life. But there will always be a pocket of sorrow inside them. And when the noise and push of the world crowds in, that place of reverence will ground them.
The reason this is so hard, Kara said, is because our understanding is so limited.
Remember Paul's words?
"Now we see through a glass darkly... we know [only] in part" (1 Corinthians 13:12).
There is so much we do not know. So much we do not understand. God gives us just enough to walk through the shadows. I
n all our walking, his staff comforts us. He restores our soul. He finds us in the darkness.
But the point of hope in Paul's message is that we will not always see through the glass darkly. Eventually we will see "face to face", clear and unobstructed. We will see God's face, the faces of those we lost, the faces of those we've kept close. We will know things as God knows them. The whole of it, not just in part.
If anyone knows how to find God's face, it is Kara and Dave. They recognize his light and live in it. They are two of the most beautiful, steady people I know.
The Sunday evening Isaac passed away, I read these words in Isaiah,
"The Lord God will wipe away tears from off all faces... Lo, this is our God; we have waited for him, and he will save us... [He] will keep [us] in perfect peace, [if our] minds are stayed on Him... Yea, trust in the Lord forever: for in the Lord Jehovah is everlasting strength." (Isaiah 25: 8-9, 26: 3-4)
Isaac, I will always remember holding your perfect body, cradling your head, and watching your family kiss you goodbye. I will remember you had your mommy's toes, your daddy's face, and the immediate adoration of your older brother and sister. I will remember what a gift your short life was to all of us who hoped for and celebrated your coming. And I will count it all joy when I see you reunited with those who love you best. Those who are longing to hold you again.
Kara, Dave, Katherine, Parker and Caleb. You are present in all our prayers. We love you.

Isaac's obituary

was written by his grandmother (Kara's mother), Nancy Hanks Baird.
Photos used by permission, courtesy of Andy Thomas