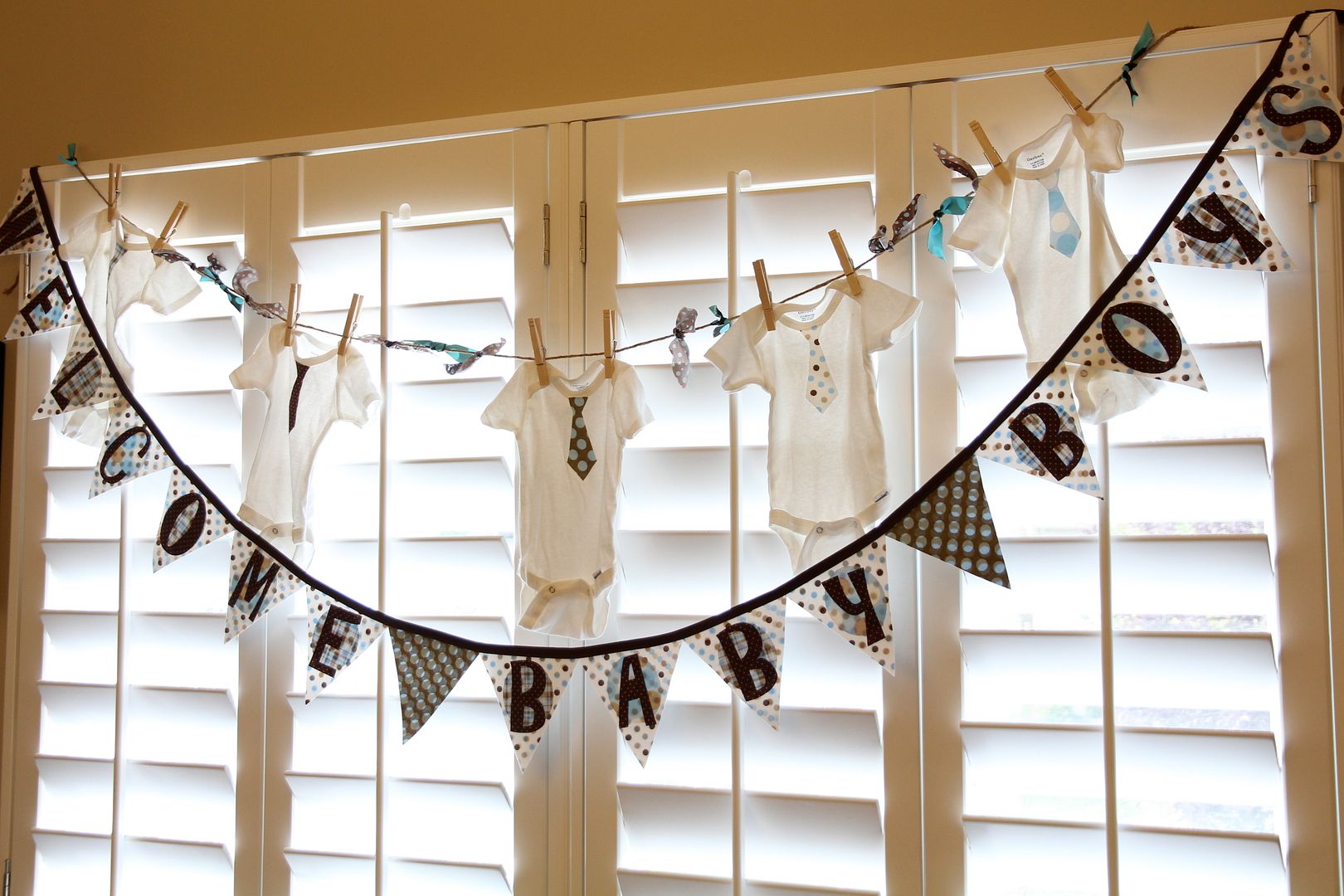 In a few minutes my dearest friend on earth, kindred soul of my youth, will welcome twin boys into the world. I can think of little else as I anticipate the sublime nature of this event. I am putting away cereal boxes, picking up carpool, preparing lunch, and folding sheets, but my mind is on her. And I wait anxiously for the text.
Twins in any circumstance are amazing. But these little boys have quite the story. They come on the wings of a thousand prayers, a score of disappointments, and the painful struggle of years with infertility.
I have no doubt, they will be ushered into warm bodies, squeeze their mom's finger and take their first breaths alongside a huddle of attentive angels. Some of whom I could mention by name.
Meet Kara. Isn't she beautiful? I write about her occasionally because next to my parents and husband, she has sculpted my soul more than anyone else.
We've done a lot of things together. We were pathetic cheerleaders together, put lots of miles on horseback together, laughed our guts out while head-banging to Back in Black. We traveled abroad together, left on LDS missions together, and i
ronically, we experienced the disappointment of infertility together.
After the long road of testing and trouble-shooting,
our first daughters (both conceived through IVF) were given the same due date. We were elated. Here they are at the pool this summer. Bosom friends from the beginning.

Two years later, Kara and her husband, Dave, were blessed with a son, Parker. Duly grateful, but still full of longing, they hoped for additional children. For years, they did procedure after procedure, waited and prayed, only to get the call again and again, that it hadn't worked. You can only take so many no's. Eventually, you have to concede - find a way to be content with what God has alloted you. And Kara did.
I watched her come to a happy, grateful place, where all she knew was the fullness of her life with two darling children, and the gift of being a mother.
Nine months ago, an opportunity presented itself for one more try at IVF. Wondering if she could open that door again, dig up her seed of hope, she hesitated. But sitting across from her at lunch one day, she told me she knew she had to try. She said a chance to join with God in creating life, one more time, even if it didn't work, was a chance she couldn't pass up. So she did.
And the result? Twins.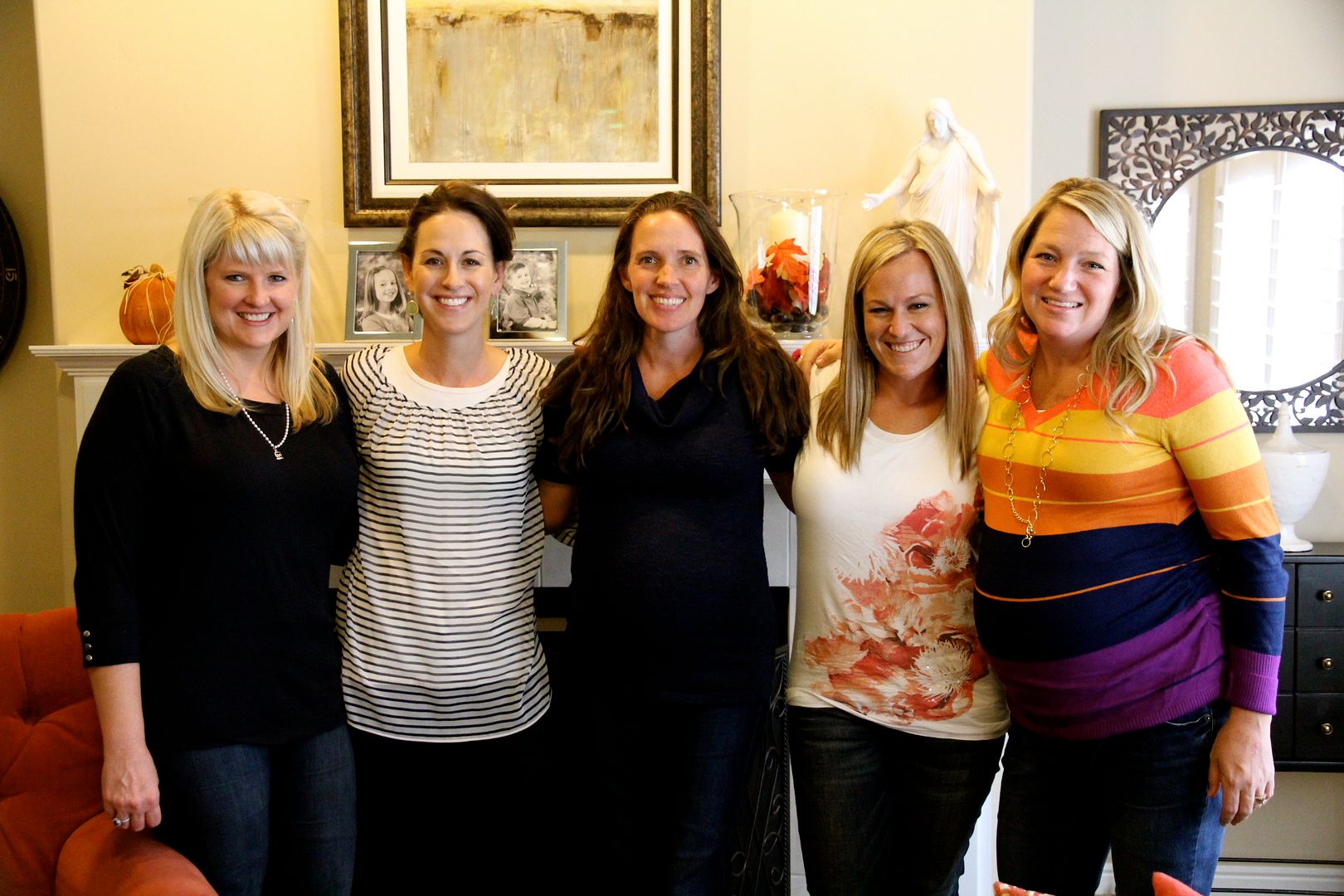 We threw her a baby shower last month. We celebrated, cheered, and laughed at this startling turn in her life. (We also celebrated the pending arrival of our friend Allyson's baby. This is her seventh. Yes, she is amazing.)
A few days later, I was standing with Kara when someone introduced her to an acquaintance and explained she was having twins. The woman, who happened to be a mother of twins herself, was quick to respond. "Oh," she said. "I'm SO sorry."
I know she was trying to be funny. But really? I about came unglued. If only that woman knew the story behind these babies. The wrangling of body and soul to get them here. The fact that "sorry" isn't a word Kara could ever, in a million years, equate with the birth of these two sought-after boys.
She knows it will be hard. She's seen our family in action. She's seen me at my unappealing worst. And her husband? He's an identical twin. They know what is ahead of them. But on this day, and subsequent ones, underlining all the hard nights, I know there will be joy. Because this is a merciful miracle.
I wanted to devote this post to Kara, and the celebration of her twins. I wanted her to hear from all you seasoned parents of multiples why you love being a mother or father of twins. I wanted to create a space for only positive words about twins. No naysayers allowed.
In a month or so, I'll run a post on twin advice. Then you can pull out the real guns, talk about the challenging, even grueling aspects of twins. But today, I want to hear your celebratory thoughts.
My friend, Gaylyn, gave me this darling book a few months ago. A new release this year. It's a book of original art and poetry about the joy (and some of the complications) of having twins. If I had the means to send one to each of you with twins, I would do it! It is clever, charming, warm, and I adore the illustrations.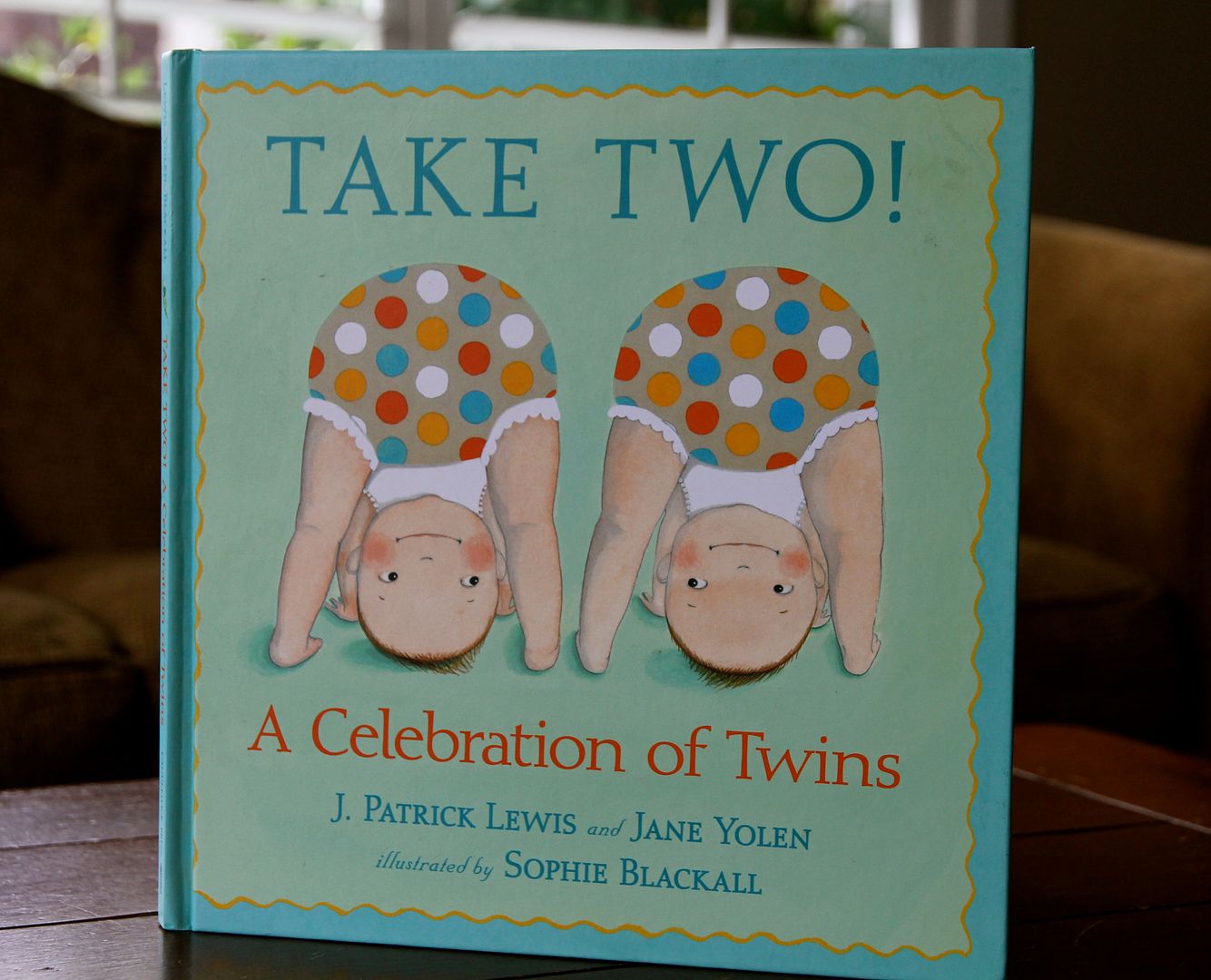 Here are a few sample pages to give you an idea of how darling it is.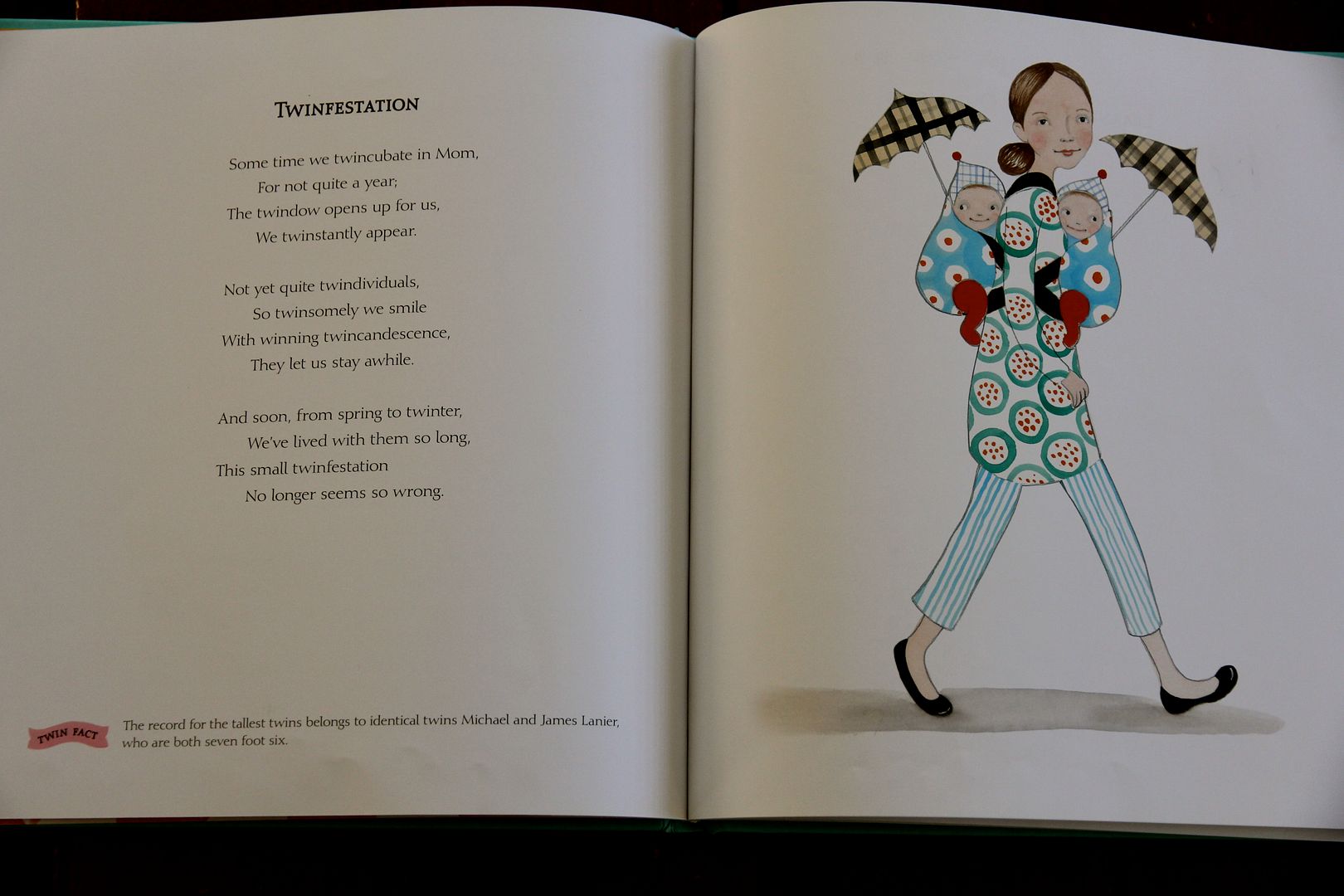 Notice the Twin Fact at the bottom of each page. Did you know the study of twins is called gemellology? Did you know in the 1700's a couple in Russia had SIXTEEN sets of twins. You won't believe me if I tell you how many quads and triplets they had too. It puts me into cardiac arrest. And did you know identical twins tend to live longer than fraternal twins, due to their closeness?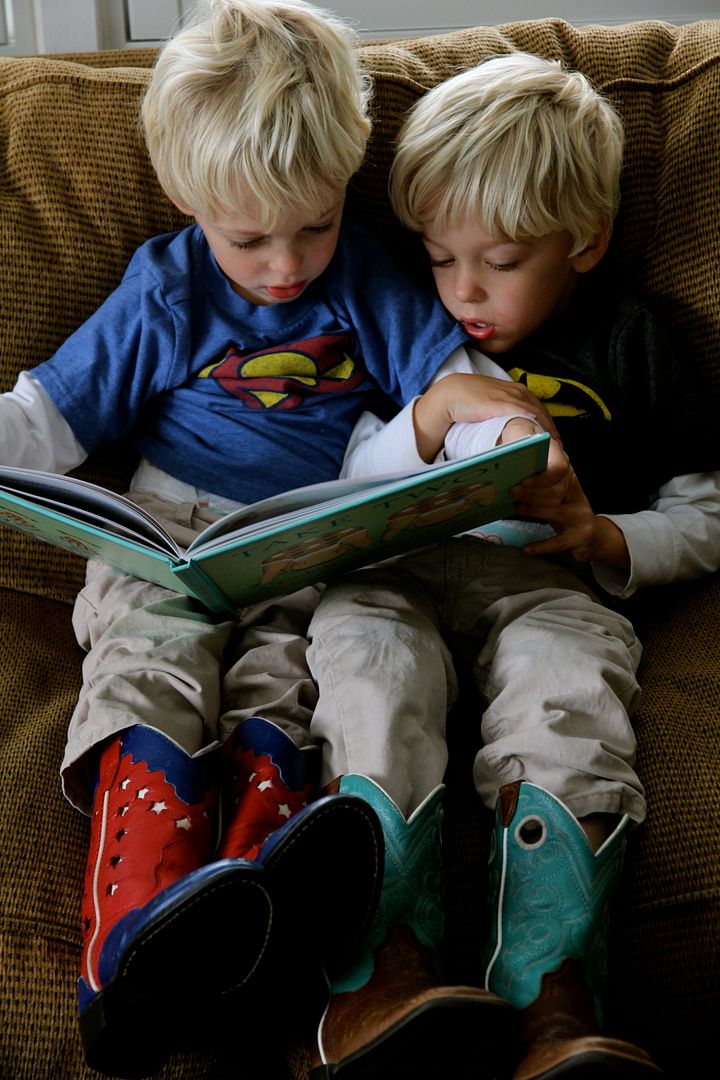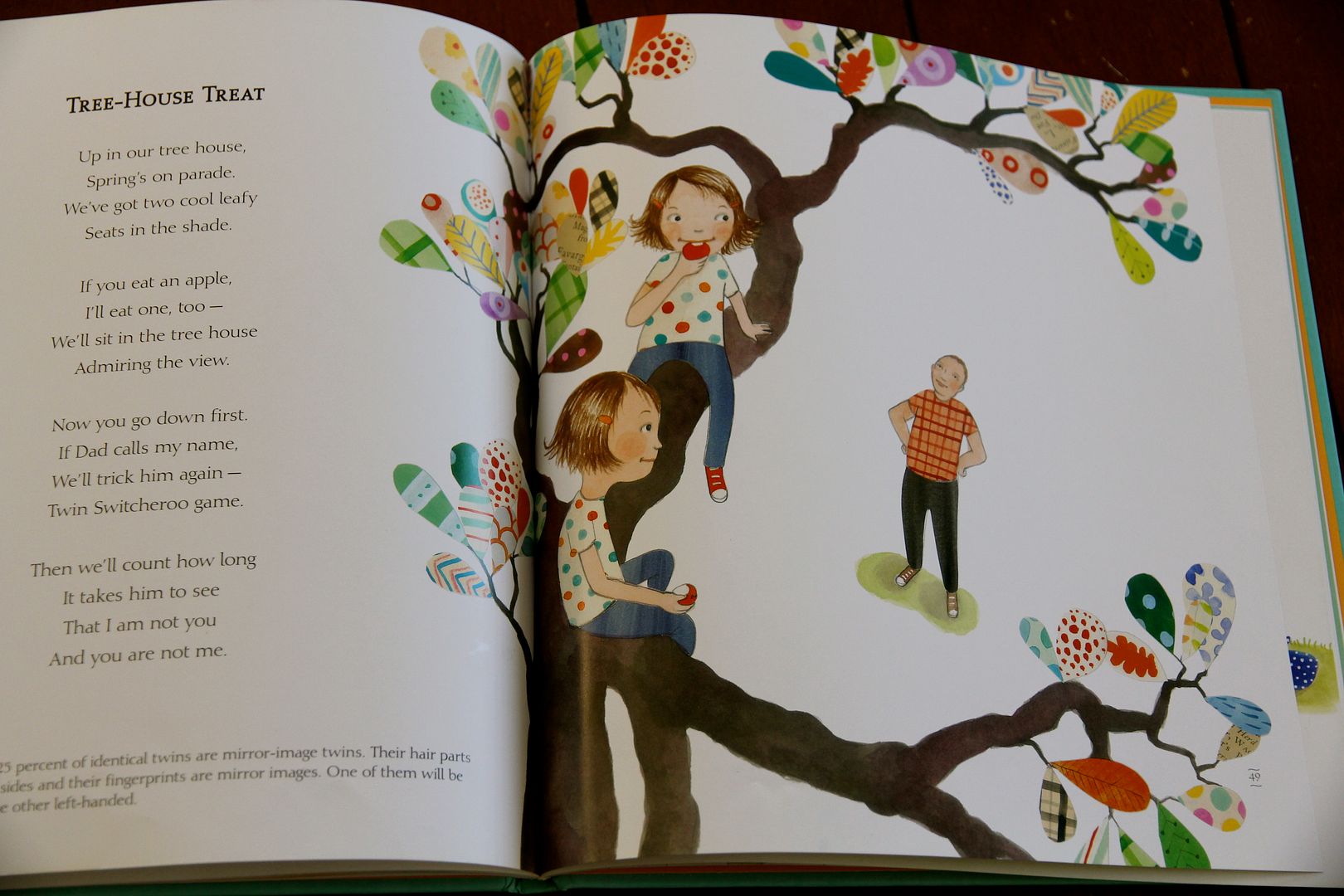 You can buy the book

here.
Now back to our celebration. I'll start us off.
My favorite things about having twins?
1. Built-in Buddy
The first day it snowed, I came into the kitchen to find the boys had dressed themselves and headed outside. They were wearing argyle socks, their sisters' running shoes, football mittens, "giraffe" hats, and summer pj's. Alone, I don't think they would have made the attempt. But together, they believe they can do anything.
They go everywhere together. They explore together, adventure together, take baths together, eat together. If one goes downstairs, the other follows within seconds.
They are rarely apart. And there's a lot of comfort in that. They have someone to laugh with, brainstorm with, share with, read with, tussle with. They don't ask for play dates very often because their life is a constant play date.
At the doctor's office. Before and after shots.
And sometimes the hurts don't last as long when they go through it with someone else.
2. Joy Multiplied
The joy of multiplicity was an emotion that surprised me. When I was feeding or holding my babies, I'd look at one, kiss a cheek, and work for a smile, only to glance over at the other baby and find that he or she was smiling at me too. The joy was so immense sometimes I couldn't take it in. My cup was always running over. During those early months (as tiring as they were), my love bucket was constantly full.
I think they feel it too. The double measure of joy they bring to parents and families.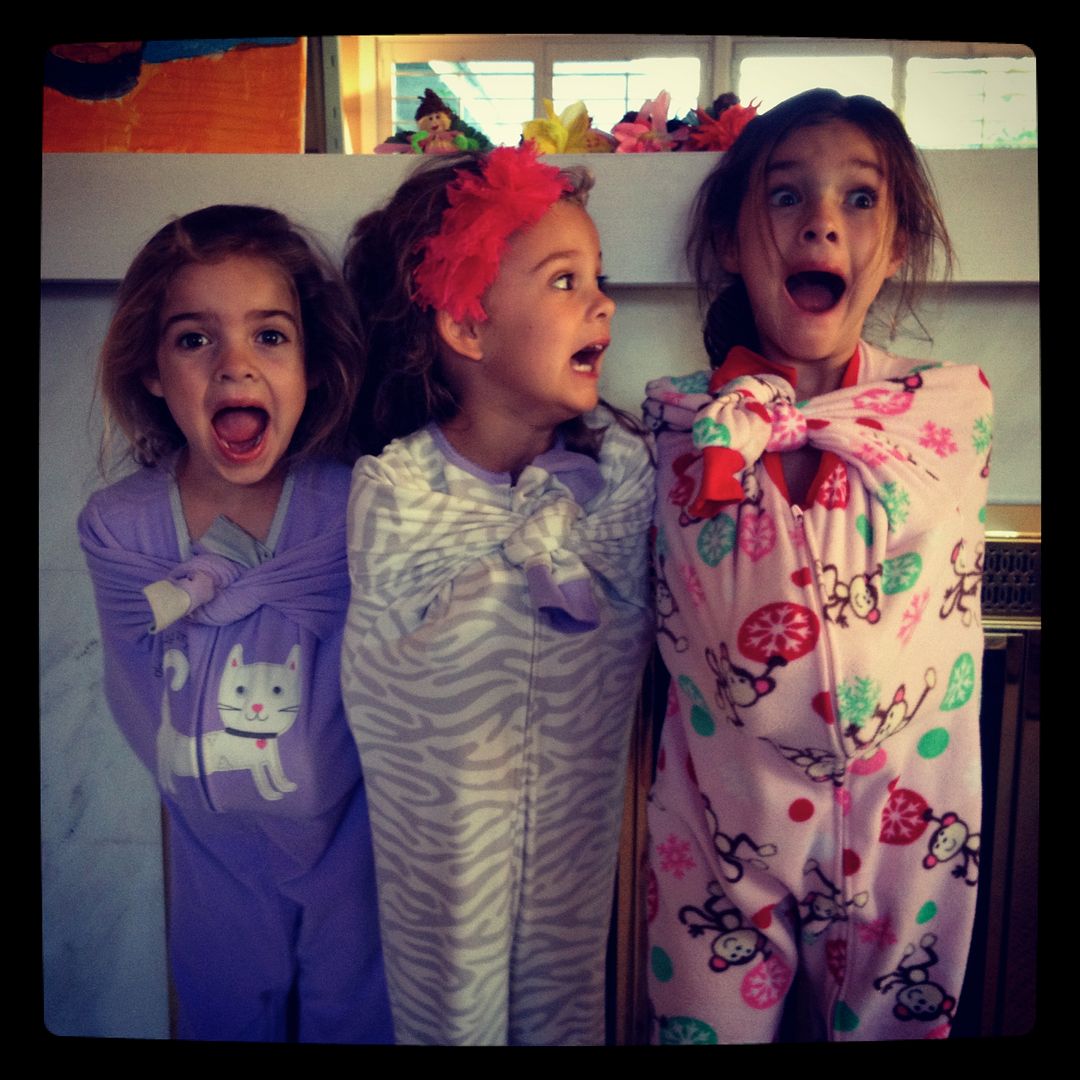 One evening, Doug came up with this ingenious time out.
Laughs, jokes, hugs, kisses, love notes - all are more plentiful. When one twin initiates a display of affection, the other tends to follow. If one tells me they love me, the other does too. If Sami makes me a card, pretty soon Ali has made one too. Some days I feel I am the center of a giant wooden wheel with five spokes that is spinning and bumping right along, creating one big circle of joy.
3. Outnumbered in a Good Way
Most of the time I like that that my lap is full. I like the "me toos" when it comes to affection. I enjoy the line-up at night for snuggles, stories, and songs. I like having two hands to hold, two little people following me around the house, two sets of arms wrapped around my legs.
Occasionally the numbers seem more than I can handle. But, generally, what my children give back in adoration and devotion, repair the breach I feel when I am stretched too thin.
4. Learning Curves
Being a twin offers opportunities for children to learn important life lessons at early ages. They learn on their own (sometimes out of survival) how to share, how to take turns, how to do hard things, how to make peace. And this may sound ironic, but they learn how to be independent. While they love their play-mate, my twins seek out ways to individualize themselves, differentiate their likes, talents, and who they are. They look for chances to step out and try things on their own.
Many of you have emailed me about your twins, or shared the news with me that you are having twins. I want to celebrate your twins too.
When I'm out and about, I see twins fairly often. Maybe my antennae are twin-sensitive. But I never feel sympathy for twin parents. I think how very lucky they are.
What do you love about having twins/multiples? Or being a twin? Share a moment with us.
I'm looking forward to hearing your thoughts...