Sami posted this note on the refrigerator Monday.
Translation: "On Valentine's we celebrate Love!"
So today, we are sending lots of love to you and yours.
It made me happy to stamp and seal stacks of envelopes to friends and loved ones who have impacted our life.
Even if we haven't met in person, I want you to know how thankful I am for your encouragement here. For your compassion and kindness. You really do bless my life.
Last night I sat as audience in the living room while the kids put on a "show" for me. The house was a total disaster. The kitchen table hadn't been cleared. We still had homework and reading to do. Three baskets of clothes to fold were sitting dormant in the living room (they've been there all week), but I just wanted to be with my children. In their element. I wanted to laugh when they laughed.
They danced to Carly Rae Jepsen, busted all their best moves, and to my horror, we nearly ended up in the ER when Spencer took a bad fall off the table. Twice. Here's proof (left corner of the frame, behind Ali's big face).
Who lets their kids dance on couch arms and coffee tables? Mmmm... I guess I do.
Lucky he wasn't hurt.
As I watched them bouncing around, Sami singing her heart out to "Call Me Maybe," Spence making his manly faces, and Eliza twirling her fuscia skirt as fast as she can go (Gordon was content on my lap), I felt the fullness of our life. The joy of being a mother to all these children.
Love binds us, fixes us, holds us together.
And that fellow in the green shirt above? The long lost man who sleeps in my bed at night but currently lives all his waking hours at an office? Goodness, we miss him!! I'm not sure I'll ever get used to tax season.
Hoping he will make it for dinner tonight.
The boys are dying to play cars and daddy-monster with him. The girls need his hugs. And I just want to look in his face and remember why we started this whole business. Of love. Because Sami's right, it is worth celebrating.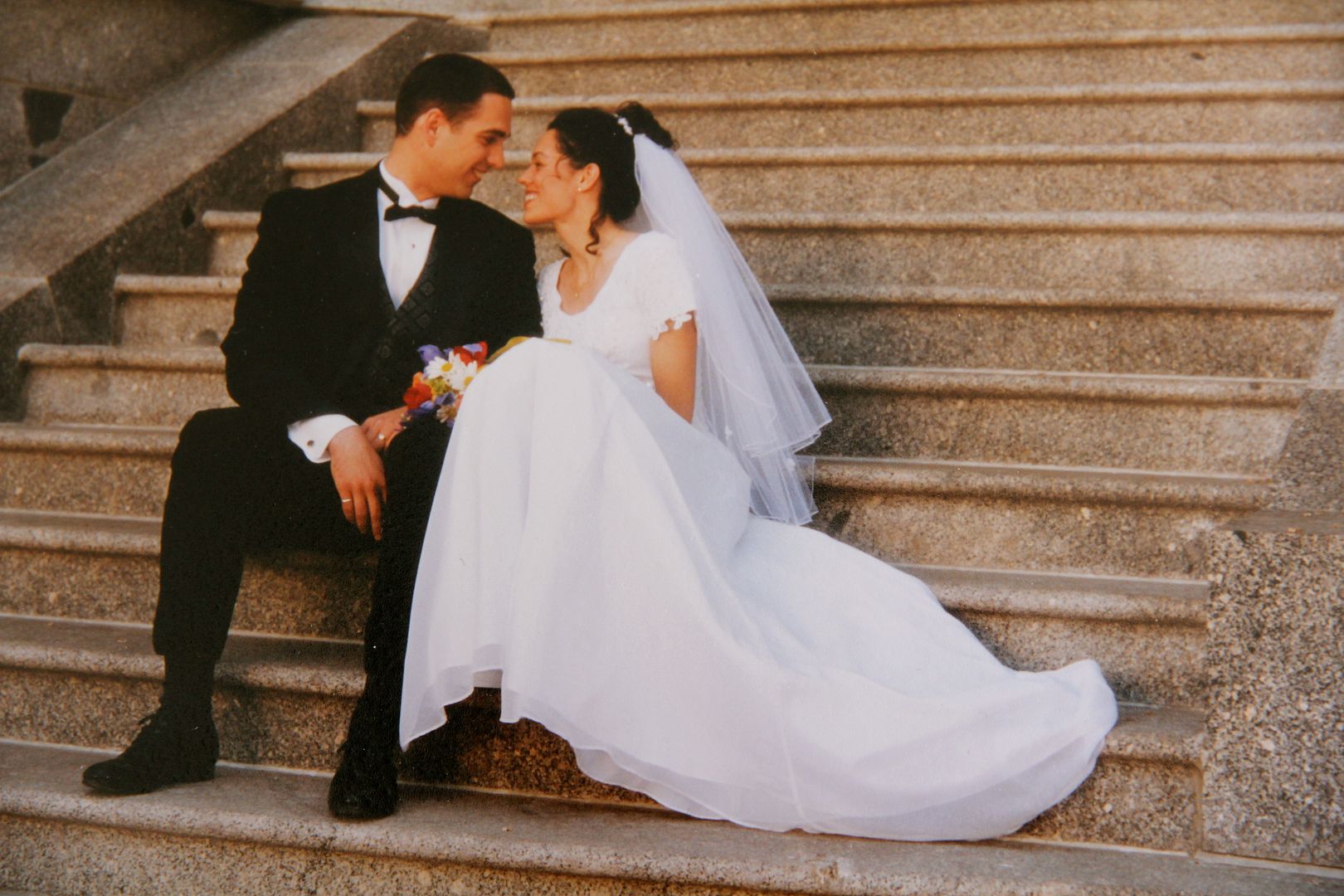 Slightly grayer and wrinklier now, but just as devoted, and just as in love. Maybe more so. (Cheesy but I don't have time to figure out how else to say it.)
Love you honey. xo
Hope you are celebrating too. Happy Valentine's Day friends!

p.s. family photos taken by the lovely

Michelle Lehnardt

.