Today, admiring friends, family, and LDS church members will gather at Temple Square to remember the life of Frances J. Monson, wife to the current president of The Church of Jesus Christ of Latter-day Saints, Thomas S. Monson.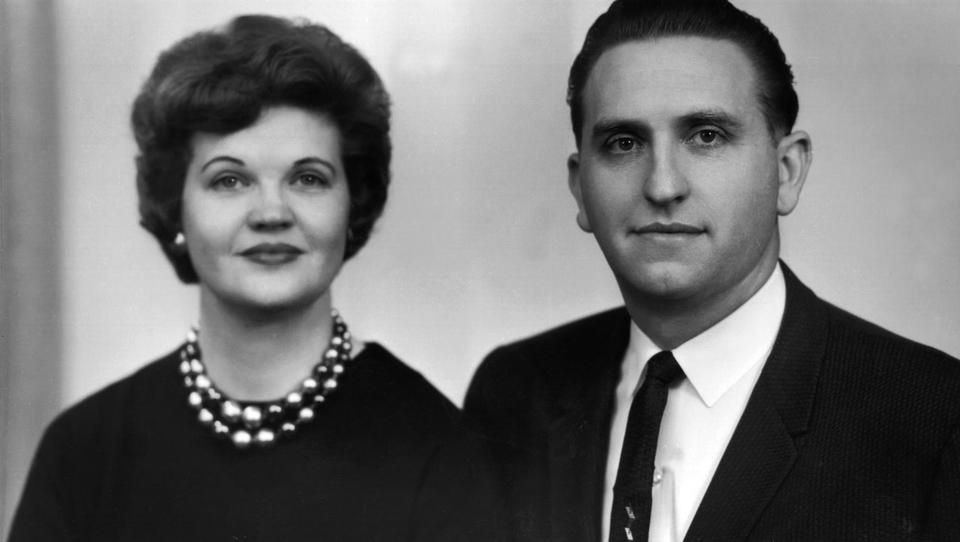 I am writing about her today

@ Segullah

. To be honest, I didn't know much. But the last couple days I've been reading and marveling. Details in the article.
Mostly, I am astounded by the steady, constant, uncomplaining support she has been all these years to her husband. I loved the way her daughter described her strength, her skill, and her sense of humor. All underpinned by her purposeful choice to stand outside the spotlight.
We can learn much from her.
And for those of you who aren't familiar with the leadership of the LDS church. This is one facet of doctrine that sets us apart from all other faiths. We believe in a

modern-day prophet

. A man, called of God, to impart God's word, just like Moses, Noah, or Abraham in ancient times. A man for current issues, who devotes his life to serving the people of the earth, teaching truth, and standing as a beacon in dark places. The LDS Church has been led by a prophet since it's restoration in 1830 by Joseph Smith, and our current prophet is President Monson. (Don't you love this photo of them? So young and vibrant.)
I was taught as a young girl to trust the living prophets - that there would be great safety and guidance for me if I did. And I can tell you, that wisdom has proved true. I know my life (and the lives of my family) has been blessed by listening to their counsel.
Funeral services for Sister Monson can be viewed today at 12:00 PM, MDT via

lds.org

.