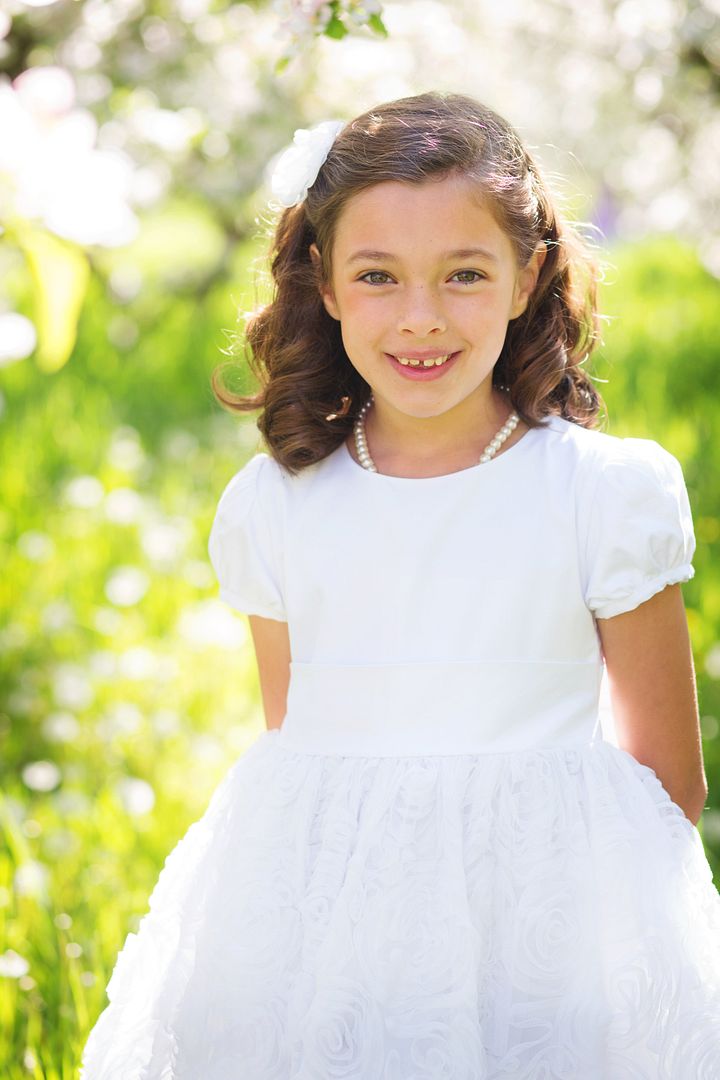 "Be ye therefore followers of God, as dear children; and walk in love as Christ also hath loved us." - Ephesians 5: 1-2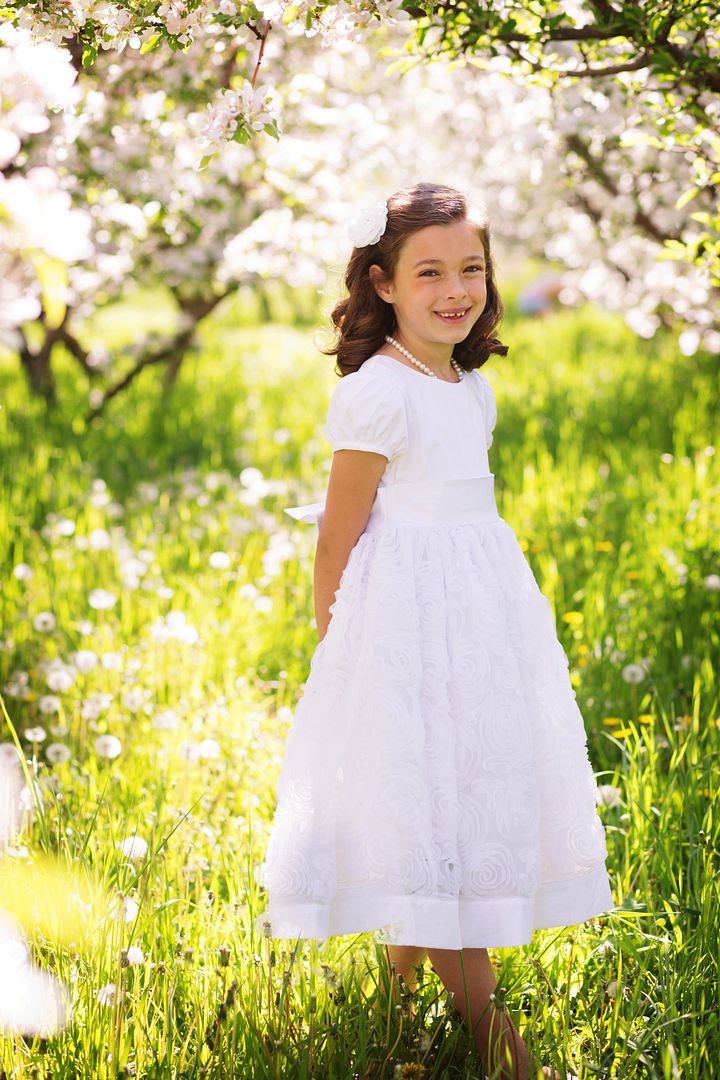 Eliza has been marking boxes on her calendar for several months now. Counting down days, reading with me in the mornings about baptism, and smiling unabashedly each time someone asks her about her big day.
Every young girl (or boy) that belongs to the Mormon church waits anxiously for their eighth birthday. It's a big milestone. Eight marks the year they can be baptized. A sacred ordinance that starts them on a path of discipleship.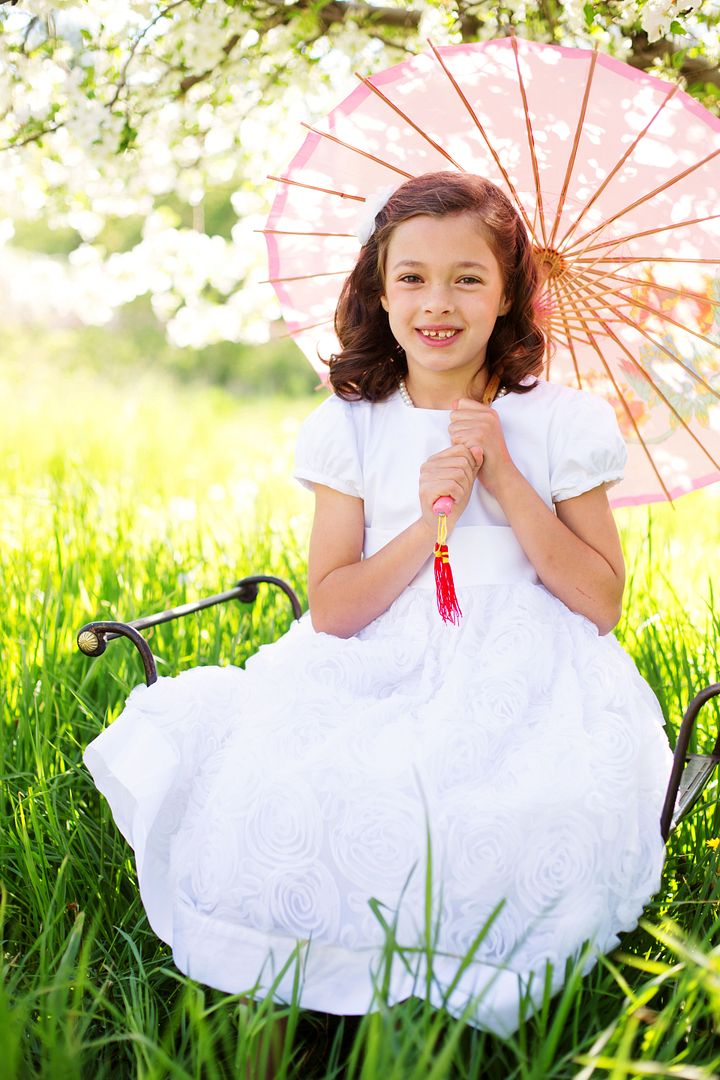 The scriptures describe baptism as the gate through which we must enter in our journey towards eternal life with God; the first step.
It is similar to Catechism for Catholics in that children mindfully prepare, learn all they can about baptism and receiving the Holy Ghost (a separate ordinance that follows). They understand that this covenant or promise they make with God involves keeping his commandments, remembering Jesus, and serving Him the rest of their life.
It's a pretty big deal.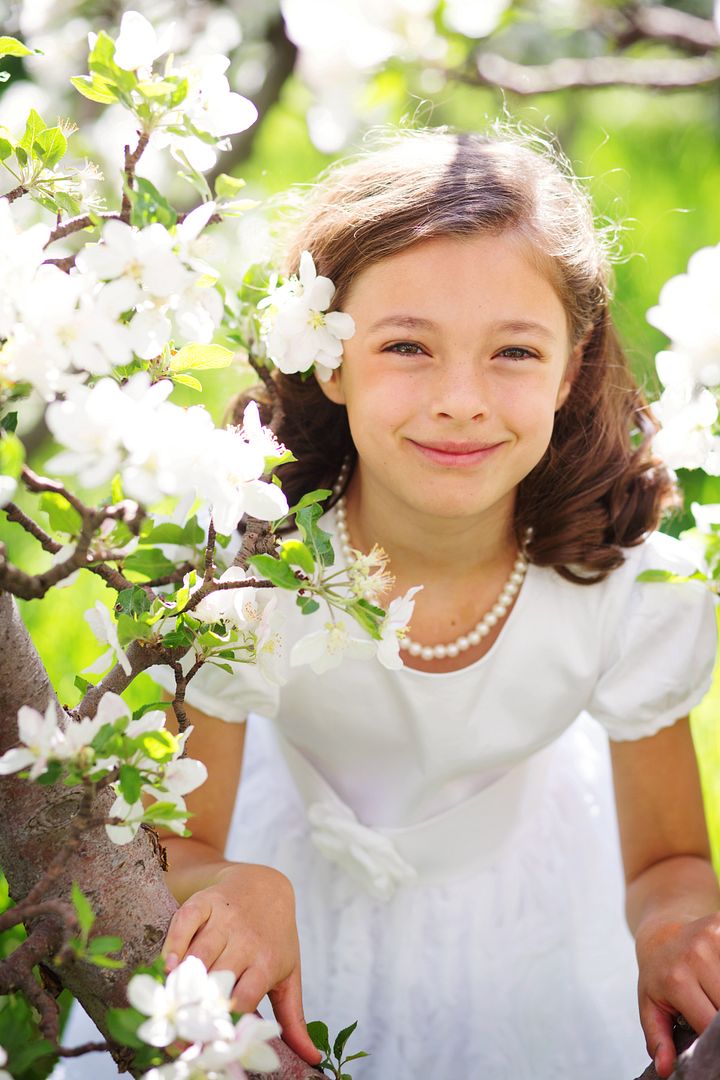 Our dear friend,

Michelle

, offered to take photos of Eliza. She texted me one spring morning, saying it would be the last good day for white blossoms in the apple orchard. So I pulled Eliza out of school, curled her hair, and off she went with Michelle.
Aren't the photos beautiful? So saturated with light.
I don't want to forget my Eliza at eight. It's such a darling age. She is still so innocent, so enamored with the magic of life. Yet she is full of knowing and hope for her future. She knows enough to laugh at my jokes, to see when I need help, to read from the Bible fairly easily, then slip downstairs to tuck her baby doll into a cradle and sing her a lullaby.
She stands on that white picket fence of childhood. One foot in the world of decision and responsibility. The other still dangling in the sphere of imagination and unadulterated joy.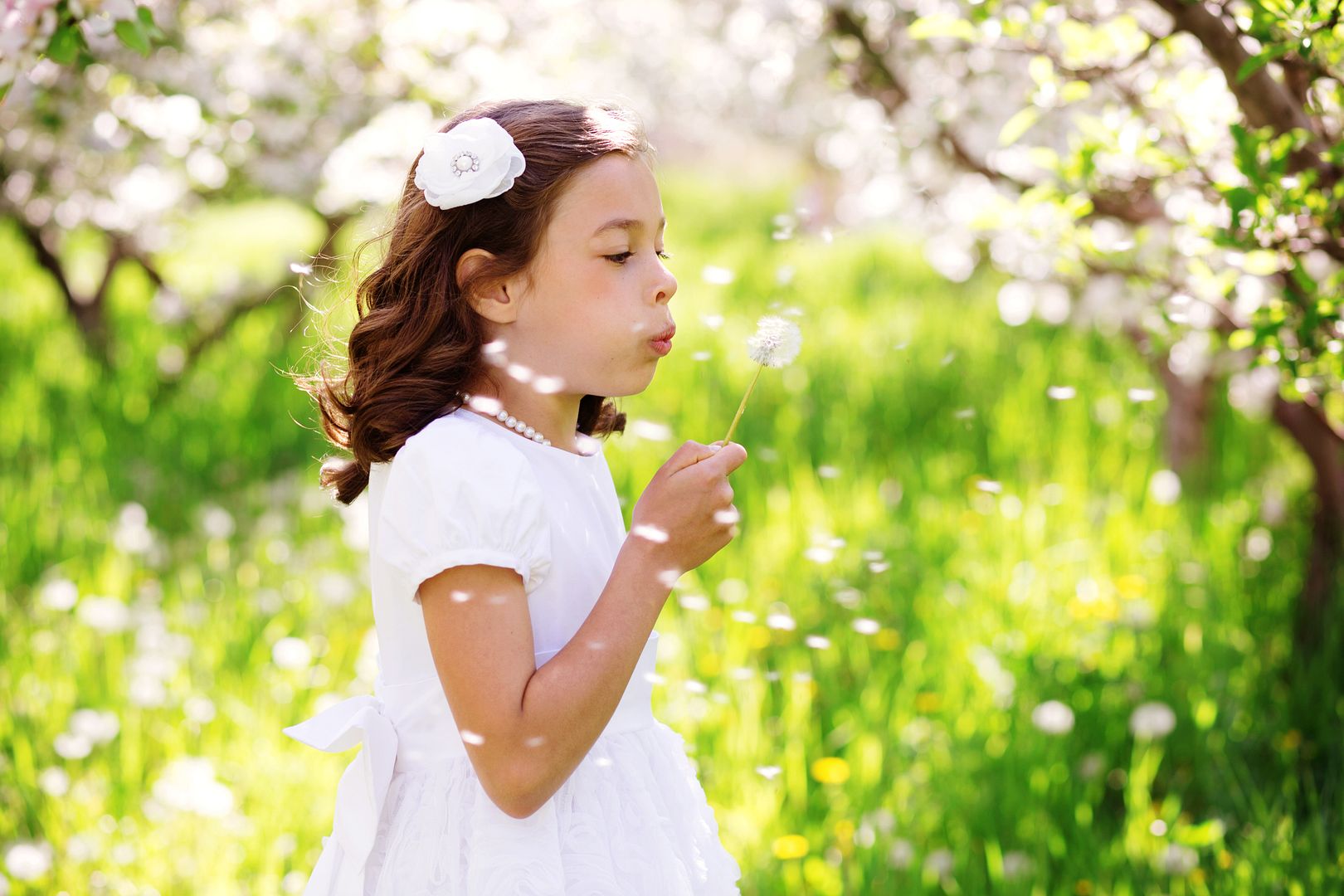 This is one of my favorites.
So Eliza.
She wore a white dress, white shoes, and a white hair clip. While white is not required attire, we chose a white dress because baptism is about purity and newness.
During baptism, all past mistakes are symbolically washed clean and we begin a new, more committed life, as followers of Christ.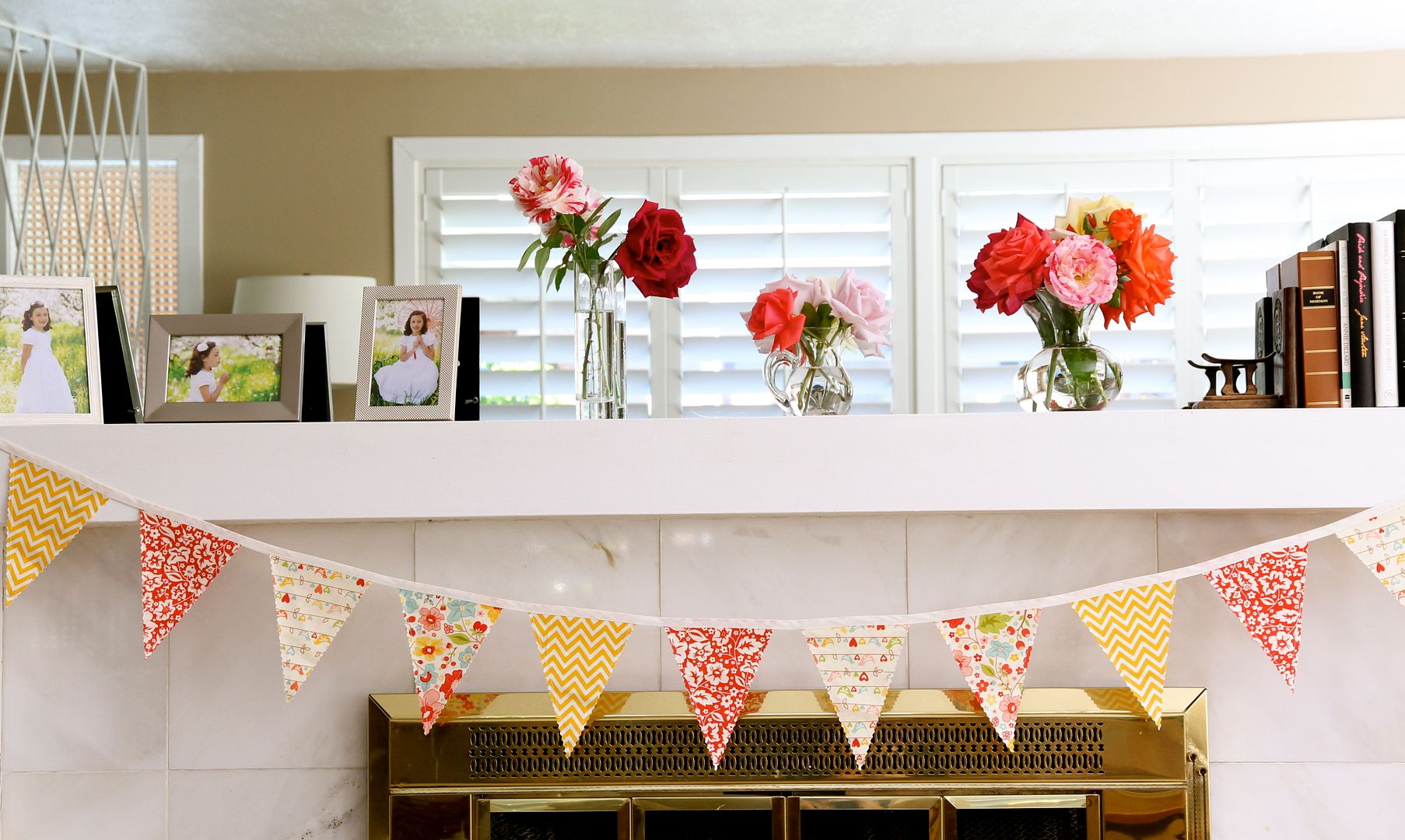 Saturday morning dawned bright. Sunlight poured in through the eastern windows. I snipped roses from the garden the night before and arranged them in vases. A variety of petals for every table.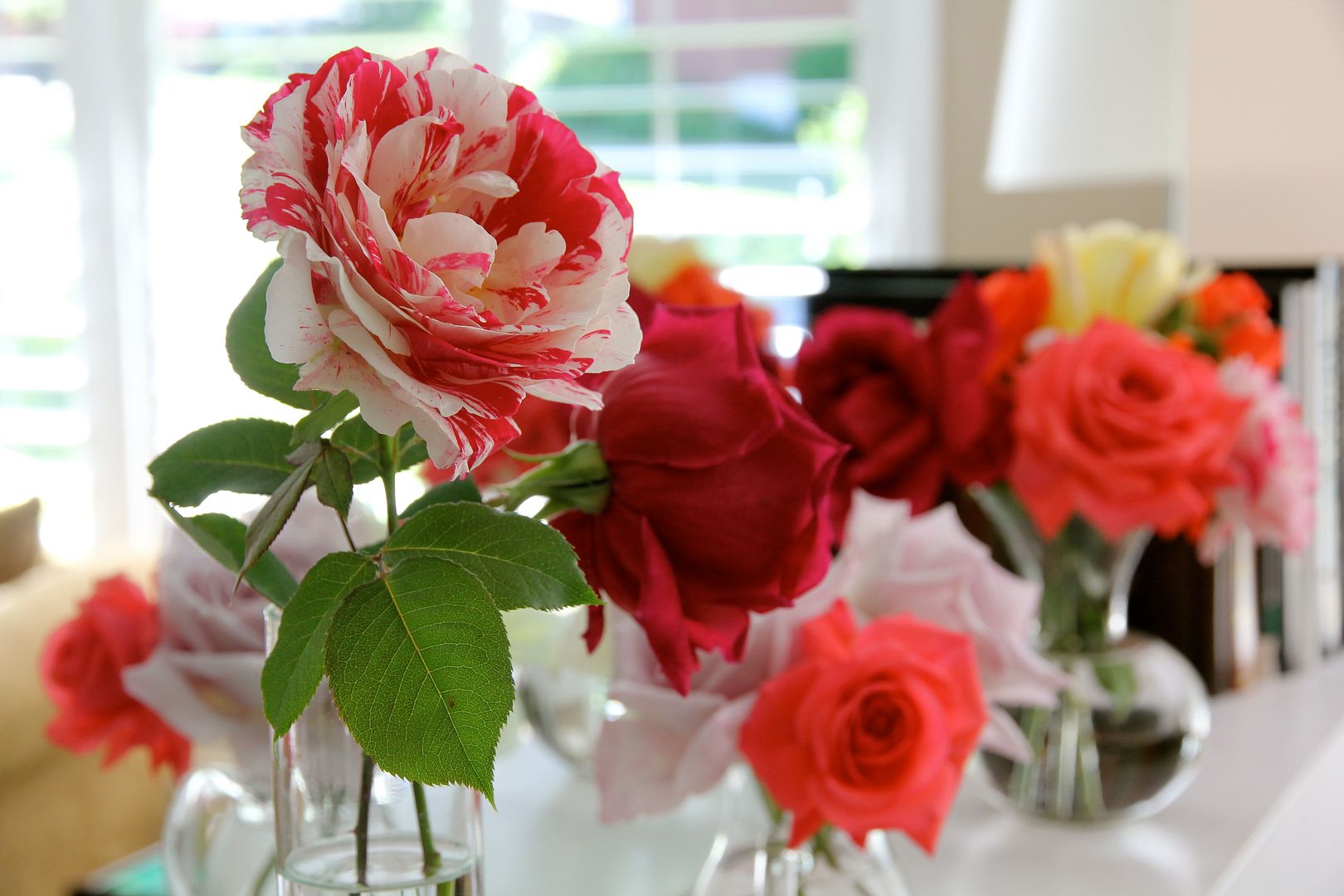 They are so stunning right now. Especially the peppermint rose.
Then we left for the chapel to set up for the service.
I braided Eliza's hair because the ordinance takes place in a beautiful, tiled font and is done by full immersion. Eliza and Doug put on their white jumpsuits. Yes, not the most becoming of outfits but they aren't see-through when wet (!) and they're actually quite comfy.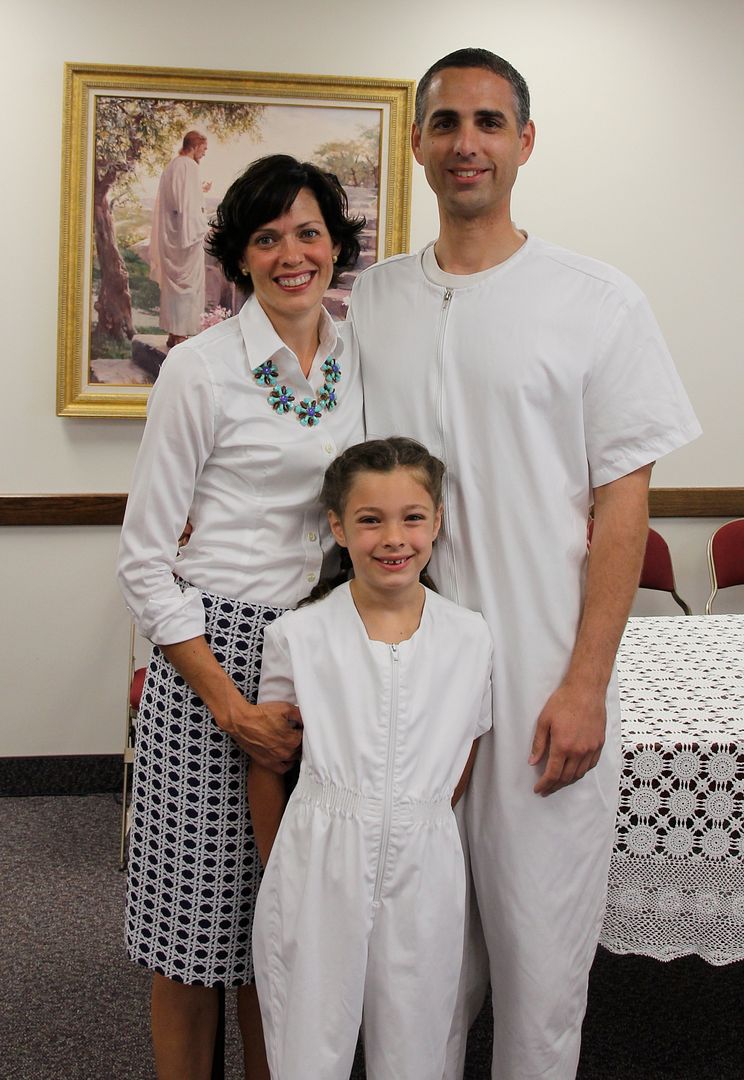 Friends and family members began to fill the seats.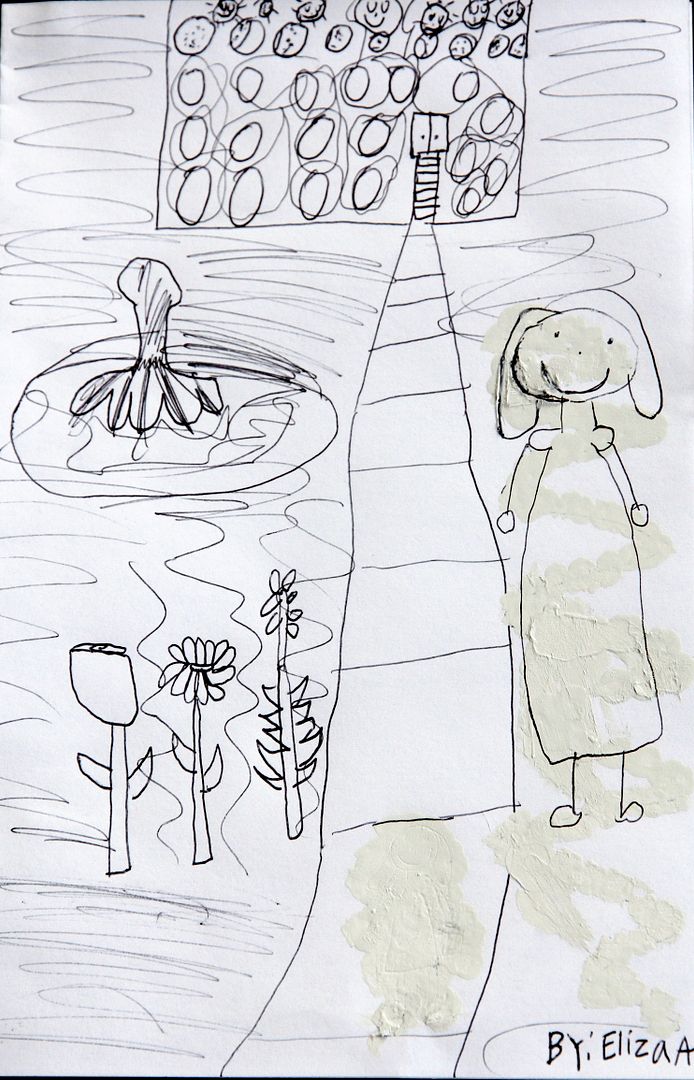 Eliza drew this picture for the cover of the program.
It's a picture of her smiling as she walks toward the temple - the next big step for Mormons after baptism. As part of the service, our family sang her favorite song. "I love to see the temple. I'm going there someday. To feel the holy spirit. To listen and to pray..."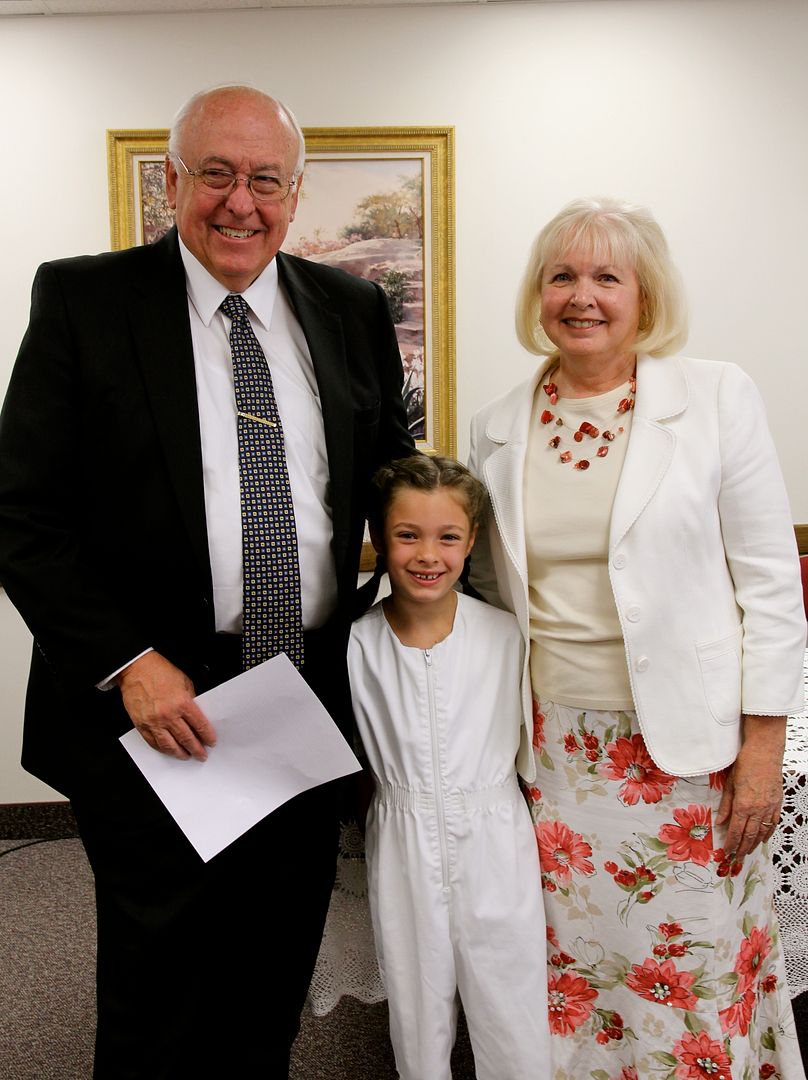 My parents were the speakers for the service. My mother spoke on Baptism and the growing membership of the LDS church around the world. My Dad spoke about the Holy Ghost and the blessing of having God's spirit to attend us, protect us, and instruct us throughout life.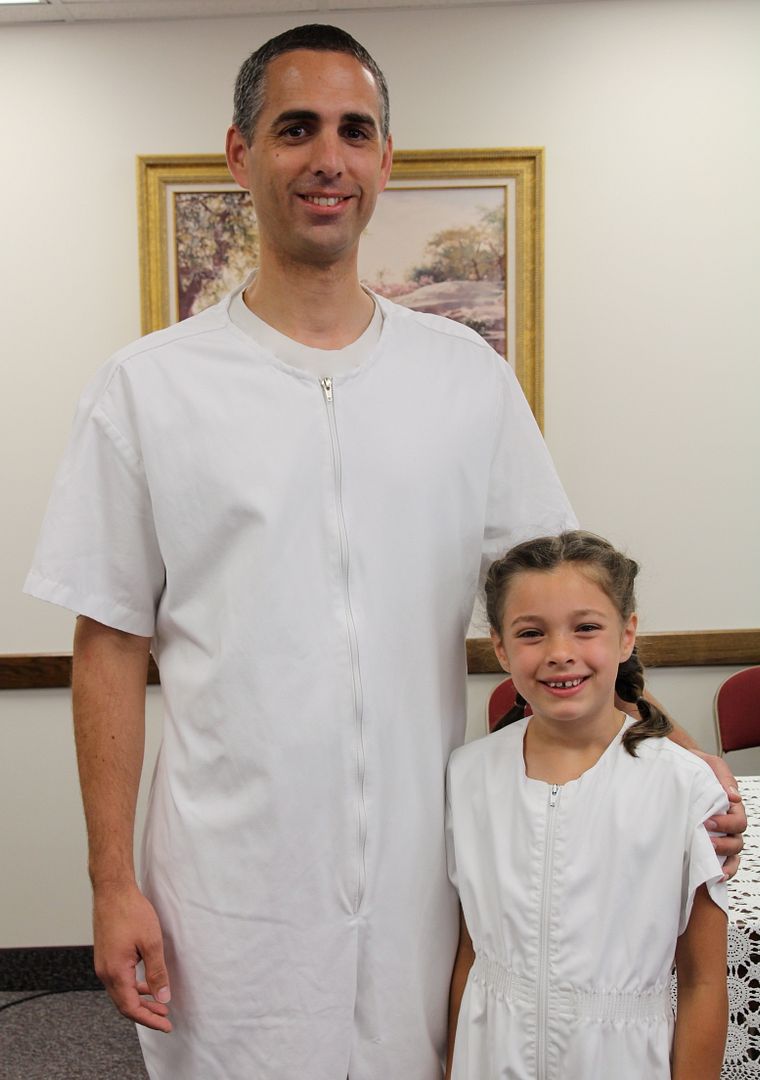 Then Doug performed the ordinance.
I stood at the side door of the font, where I could watch them both enter the water. Doug held her hand and said the baptismal prayer. He was emotional as he said the words. Then he immersed her in the water. She smiled at me after she came up out of the water and I met her at the top of the steps to give her a towel.
We walked into the bathroom and I gave her a hug. Then she started jumping up and down. And she kept jumping. I laughed and said, "Okay... calm down." Then she said, "I can't help it. I just feel so happy!"
Eliza's a girl with lots of energy – that's her personality – but watching her, I thought, you cannot fabricate this feeling she is having; you cannot pretend that kind of happiness. It was filling her so completely she couldn't contain it. It was authentic and real. And it came from God. A witness to me (and to her) that the choice she had made to be baptized was the right one.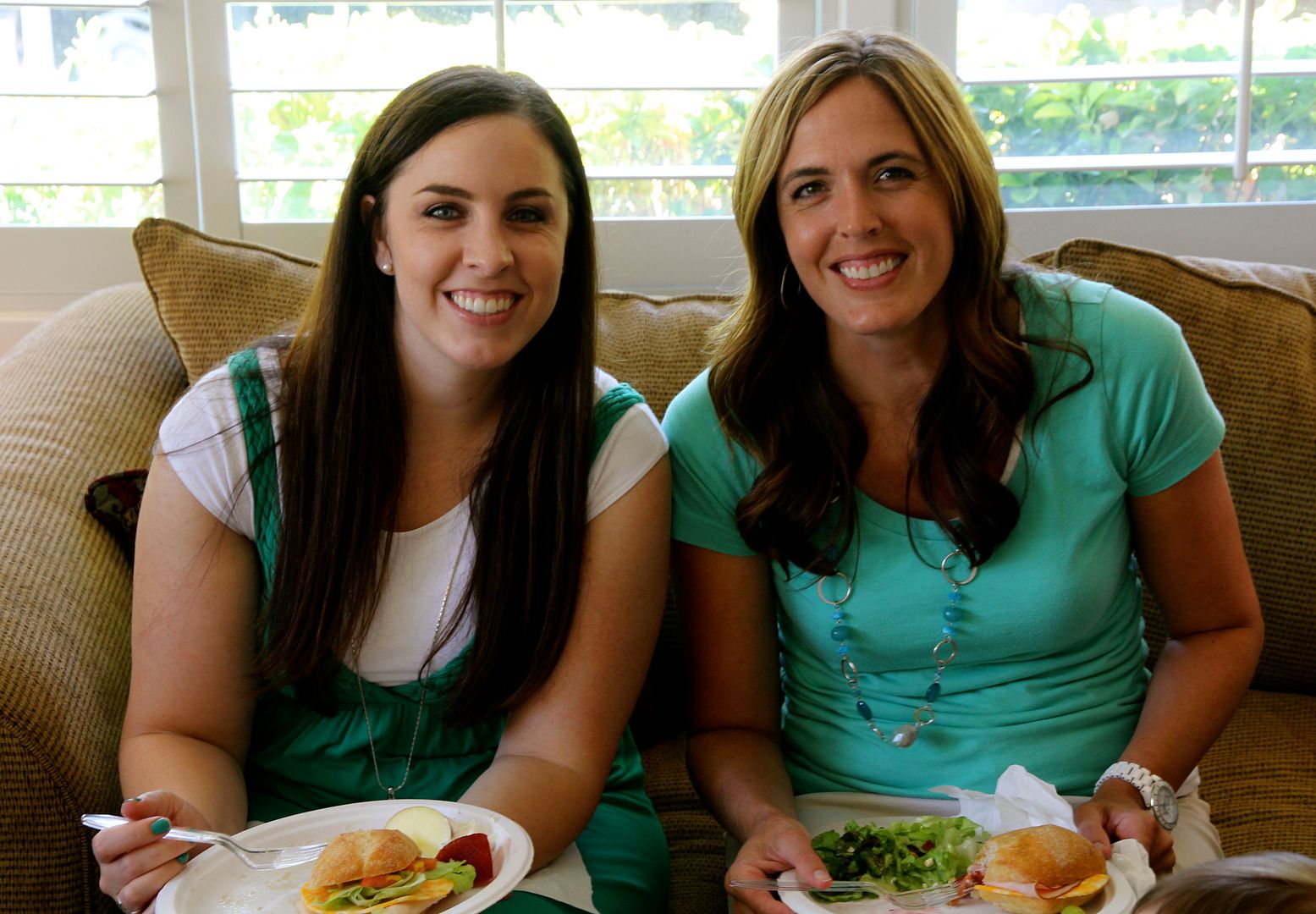 After the service we came back to our home for lunch. My sisters were a tremendous help, bringing and preparing food. Playing the piano at the service and saying the prayers.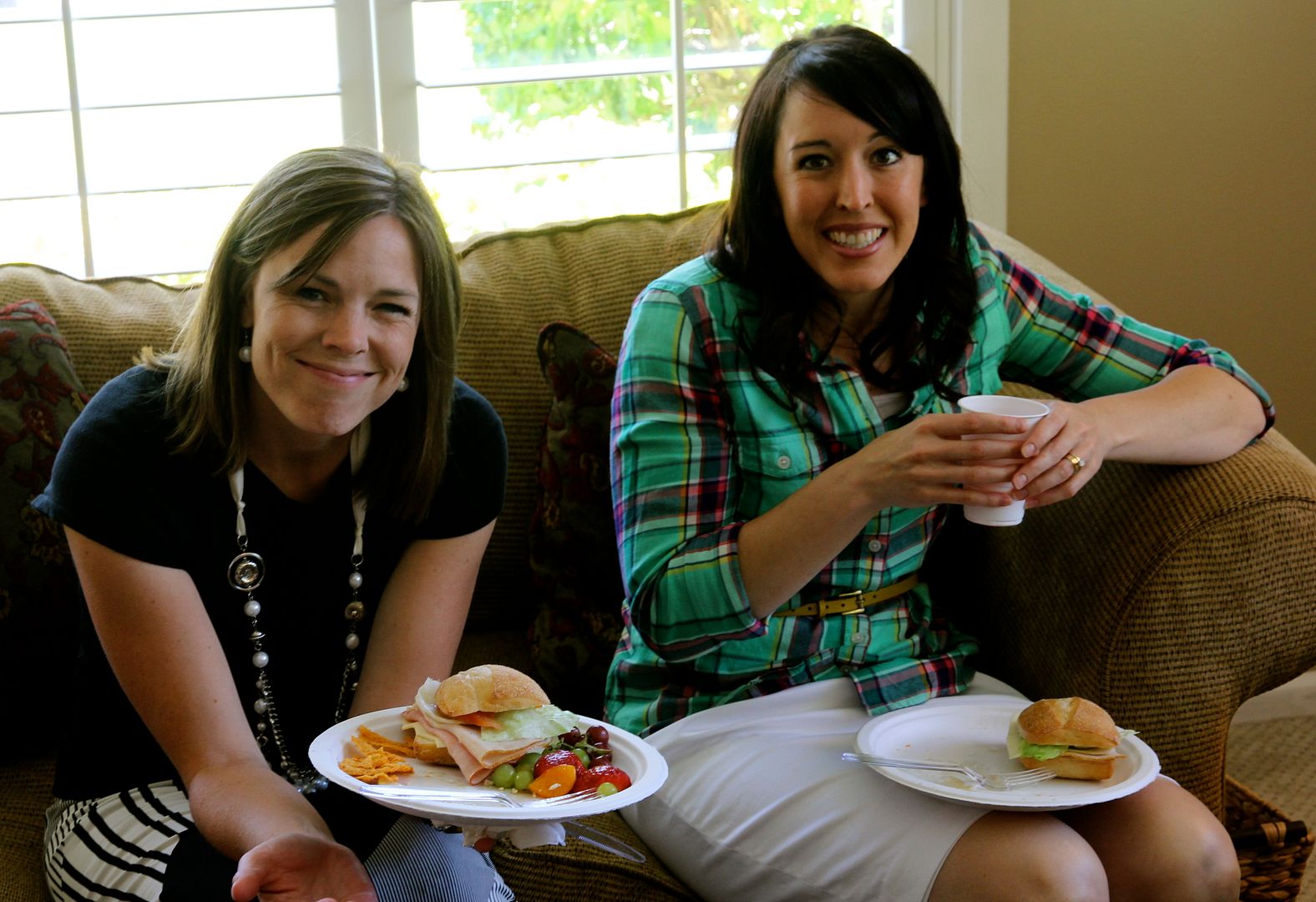 Thanks girls. I love you.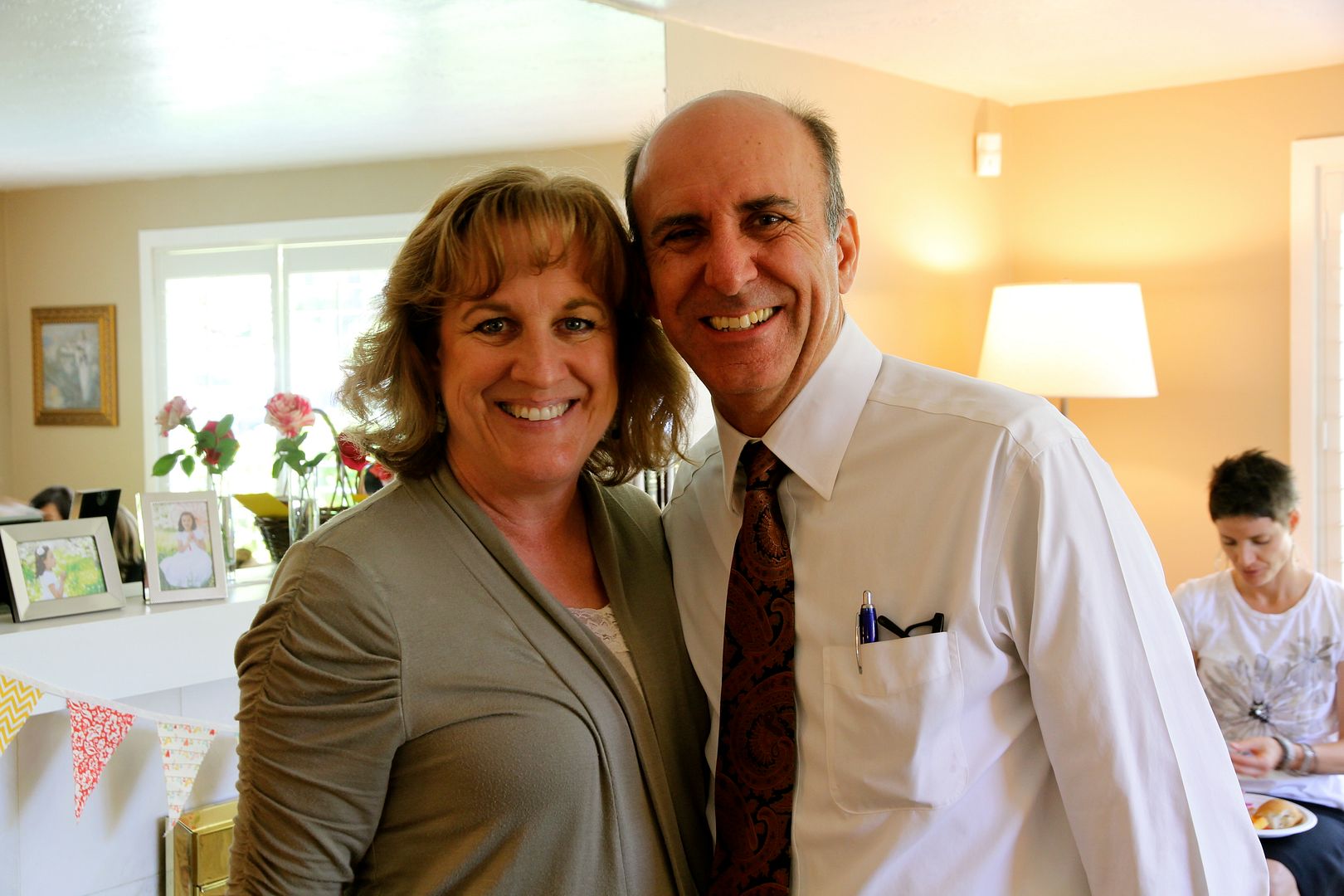 We were blessed to have lots of family there. My aunt Leslie and uncle Roger.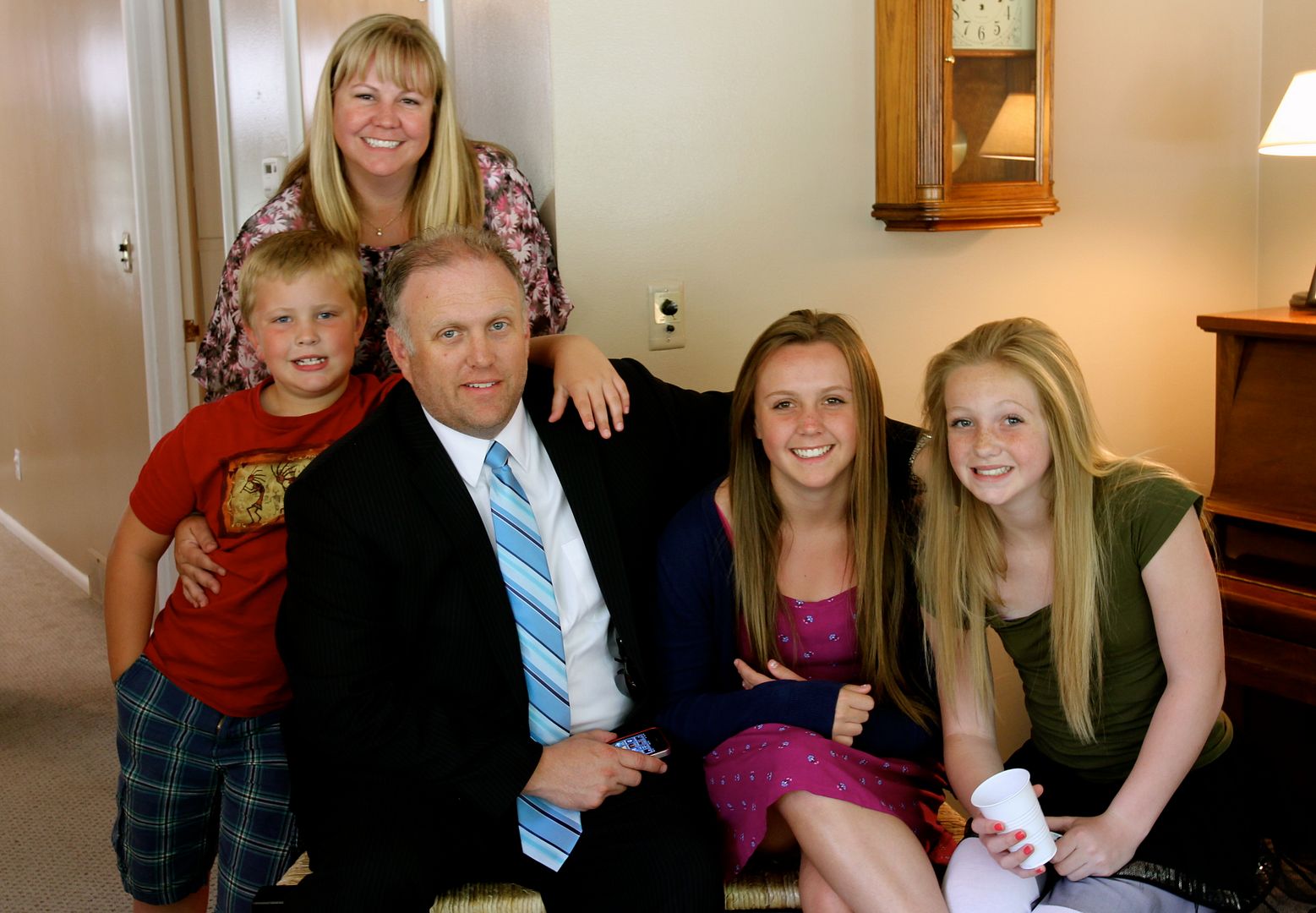 Doug's brother Mike and his family. Cute Brandon on the left was baptized the week before.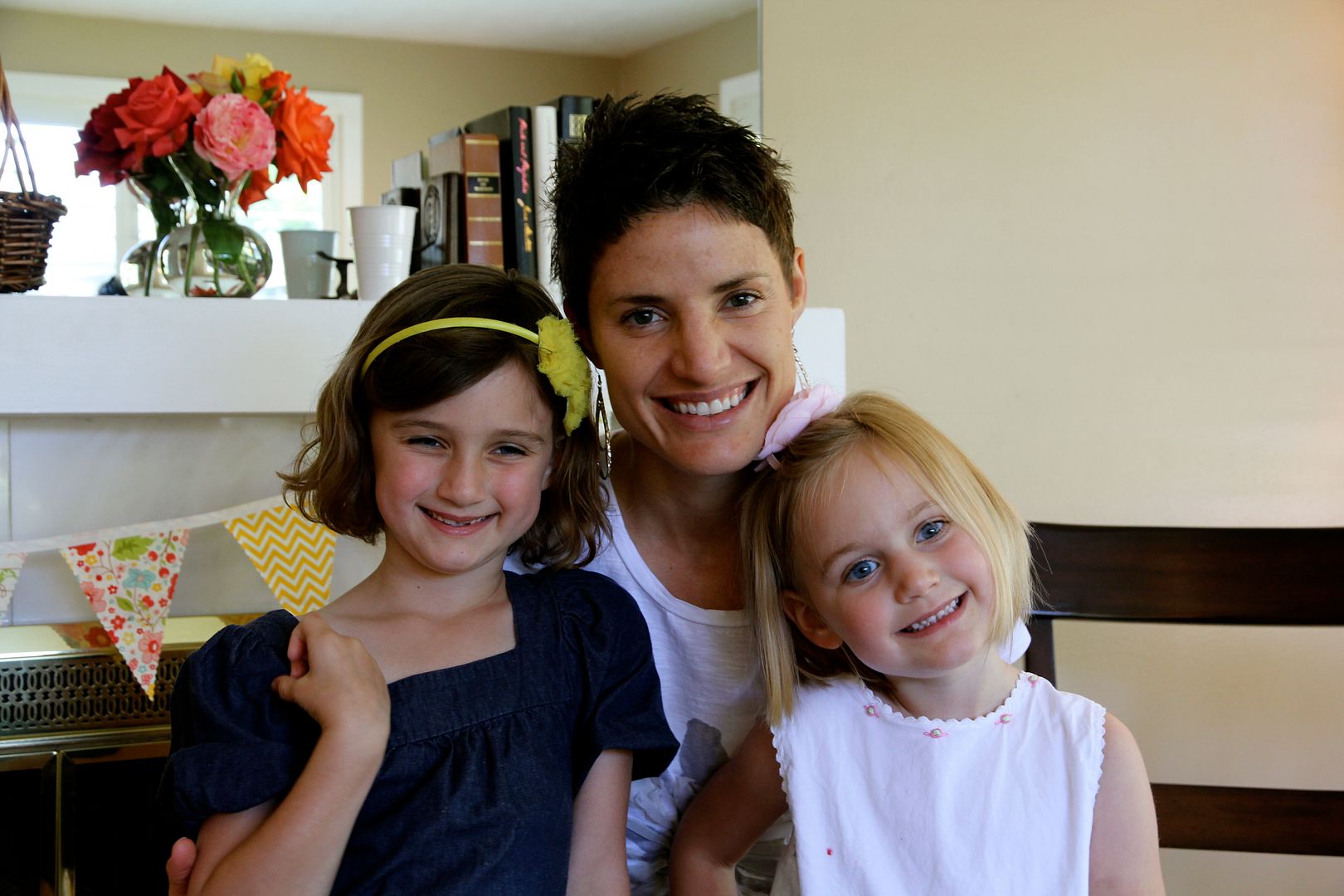 Our dear friends, the Schroepfers.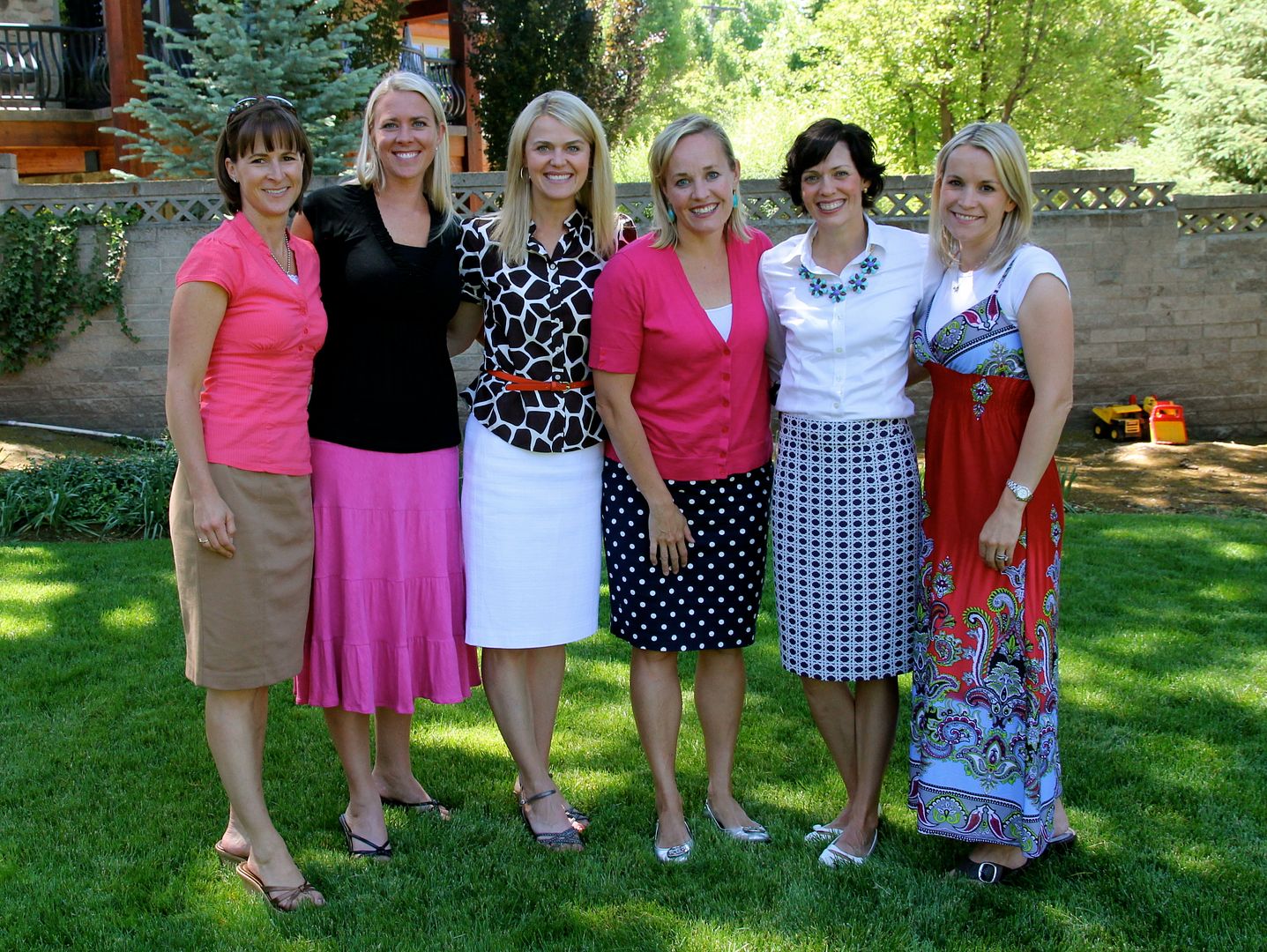 And these lovely ladies who live in my neighborhood. All of whom, helped in some way. With food prep and managing details at the church building. I'm so grateful for them.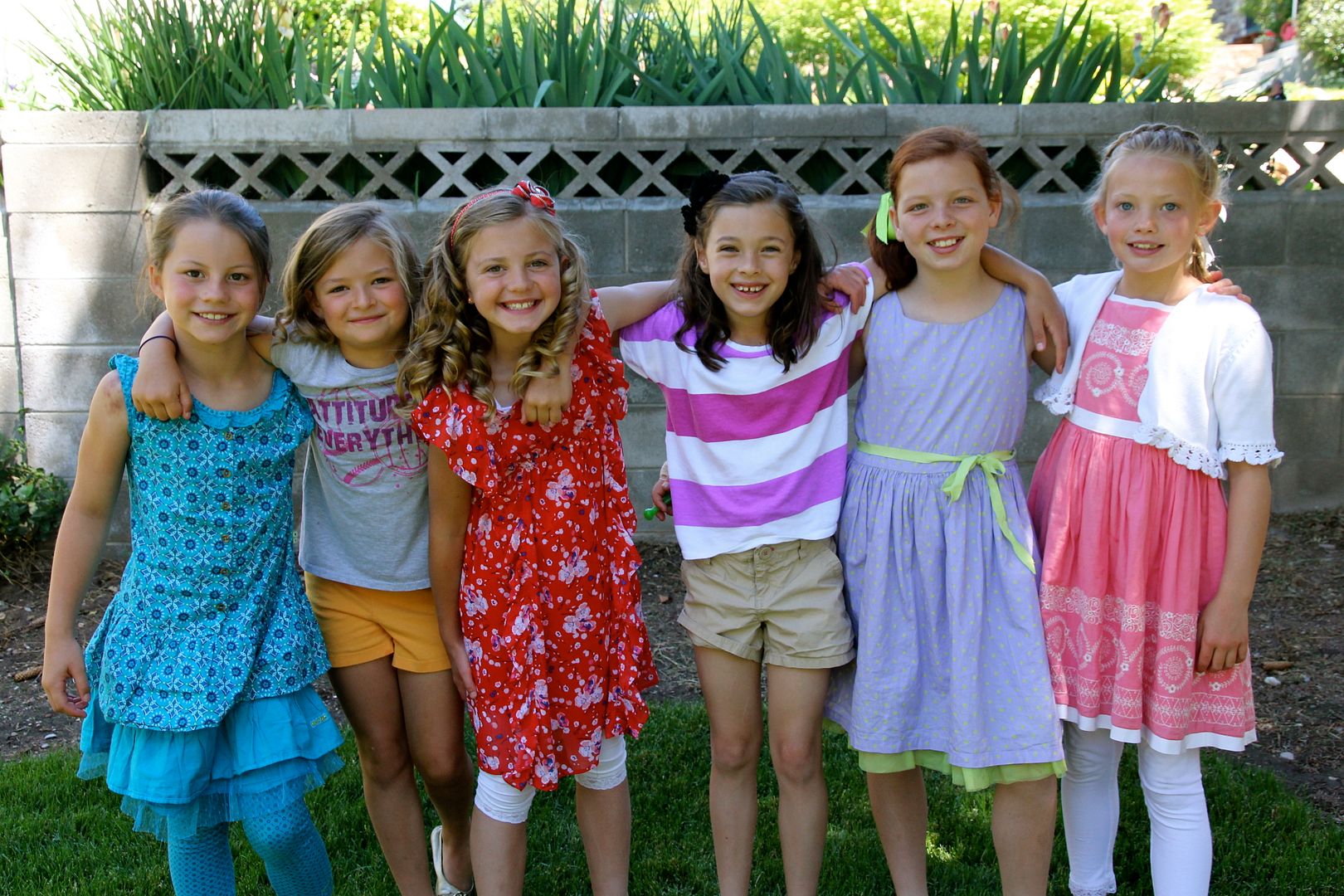 Here are some of Eliza's darling friends who came.
Good thing Michelle took photos of Eliza in her dress a few weeks before, because I didn't get a single one of her in her dress that day. Minutes after we got home she had put on her play clothes and bolted for the swings.
I made Eliza this handkerchief doll, so she could remember the day. And so she can look forward to wearing white again, in the temple.
I've also made them for her friends. They are super easy.
When I was on my mission in Nauvoo, we would make handkerchief dolls for some of our investigators on their baptism day. Pioneer families often didn't have enough money to buy their girls a doll, so they made them out of handkerchiefs like this.
I would guess a good number of hankie dolls were carried across the plains to the Salt Lake valley. Today, if you visit Historic Nauvoo, you can see a doll here and there in various restored homes, nestled into a cradle.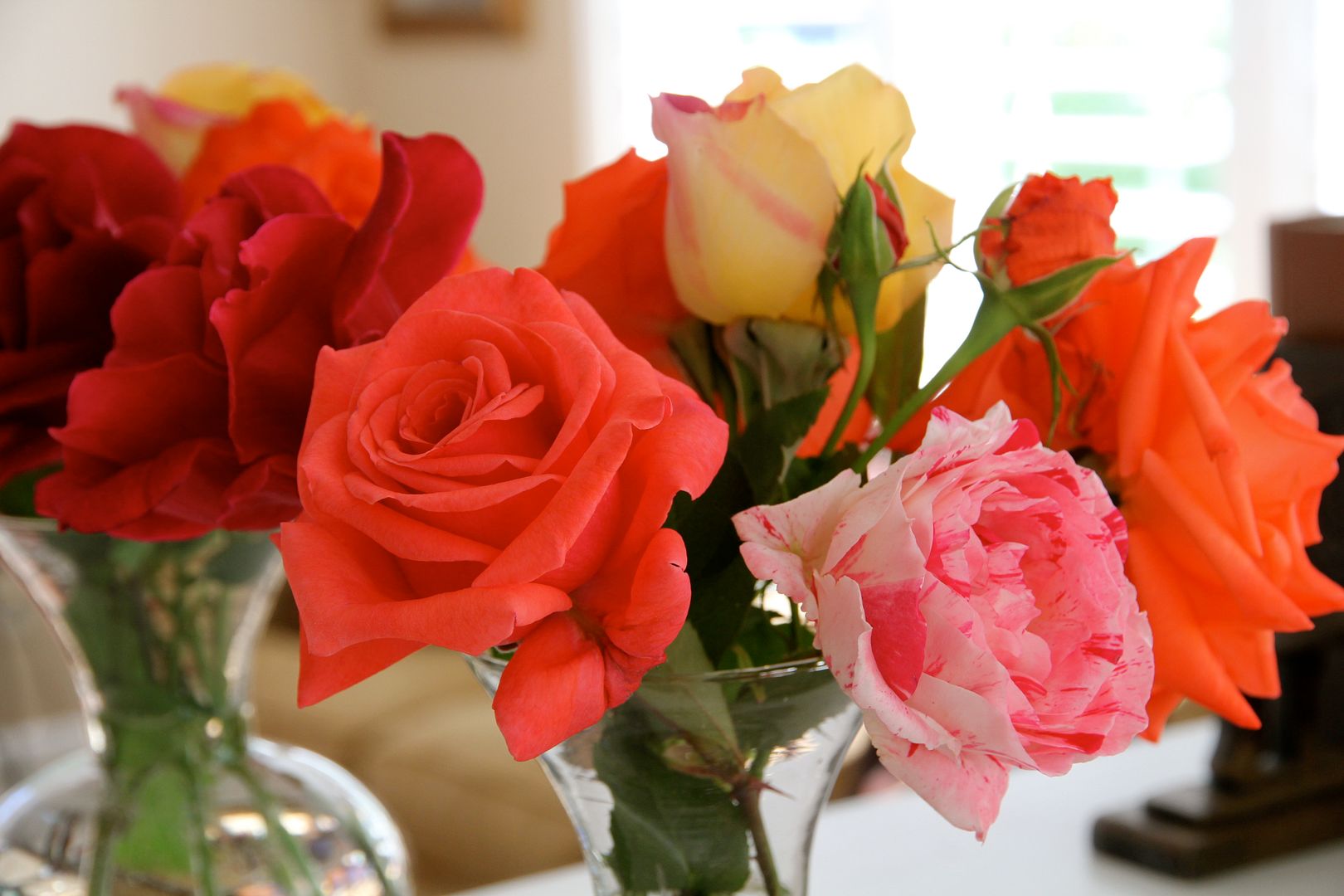 Eliza's baptism day was full of light. The joy of it is still hovering in our home.
That night I read this from CS Lewis' book,
Mere Christianity.
"God made us: invented us as a man invents an engine. Just as a car was made to run on petrol… God designed the human machine to run on Himself. He Himself is the fuel our spirits were designed to burn. There is no other. That is why it is just no good asking God to make us happy in our own way without bothering about religion. God cannot give us a happiness and peace apart from Himself, because it is not there."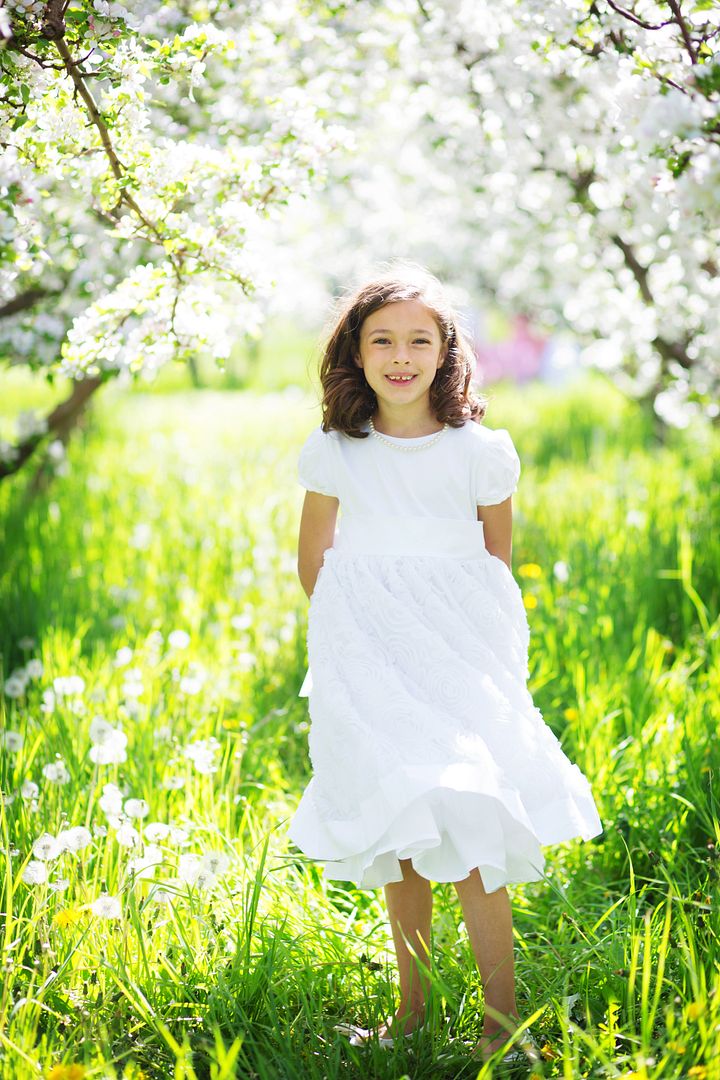 After reading those words, I realized Christ was the fuel Eliza's spirit was burning as she jumped up and down on the slick tile of the bathroom. T

here is no other fuel, no other way to receive real peace and happiness. Because those things do not last or abide outside of Him.
I love our sweet Eliza and I'm so grateful for her decision to be baptized.
Mormons believe strongly in a life of discipleship. A life of devoted service. But we do so, because we know it is where we will find the most happiness. And that is all I want for Eliza (and all my children). Happiness. Authentic and real.
If you'd like a tutorial on how to make a handkerchief doll, let me know in the comments. And while I know this post was churchy, it is never my intent to "preach" on my blog. But if you do have questions and would like to know more about the LDS church, feel free to visit
mormon.org

.
Love and blessings,