Three years ago our Stake Relief Society Presidency (women leaders for the LDS church in our area) had a thought:
What if we created a weekly scripture class for the women of our stake, where they could be edified, taught, and comforted in the presence of other searching women?
The idea quickly grew into reality and before long I found myself sitting in the chapel listening to two women teach out of the scriptures, as if I was back in Israel, completely filled by the spirit, gleaning truth from enlightened professors.
They called it Sisters in Scriptures and our two Stake RS counselors were selected to be the teachers. Years of dedicated scripture study have prepared them for this experience. Diane Adair, (in the Yankees cap) is a former seminary teacher and regular presenter at BYU Education Week. Nancy Hanks Baird (turquoise necklace) is a published writer, poet, and gospel scholar. They are more than qualified . . . and were wonderfully good-natured when I informed them I wanted to take their picture after class this Tuesday.
We are currently studying the New Testament – Acts through Revelation, and every month the class grows. Women from all over the valley have started attending. Similar classes in neighboring stakes have cropped up.
But what has struck me over the last three years as I have sat at their feet, scribbled into margins, wrote down strokes of inspiration, is that verse, "Trust no man (or woman) to be your teacher, unless they be of God" (Mosiah 23:14).
Glance around online and there are a litany of voices to listen to. Voices of passion for or against certain causes, or in many places, increasing tones of relativity and ambiguity. To whom do we listen? Where do we spend our time?
Alma tells us. We listen to those who walk in God's ways and keep his commandments. Those who watch over others and nourish them with things pertaining to righteousness (Mosiah 23:14 – 18).
When I listen to Diane and Nancy, I hear more than doctrine. I hear the echoes of their lives. I see their hearts, their choices, the way pure living shines out of their faces. They genuinely care about the women who walk into that chapel. They are striving to be like God.
And the fruit? It is good.
The impact on individual lives from an increased study of the word in our stake is overwhelming. The sisters will tell you. Their lives are better for it. They feel more connected to God. They are striving, reading, searching, serving each other, and tucking new lines of learning into their testimonies. To sit and be taught by wise women like this has been a remarkable, powerful gift.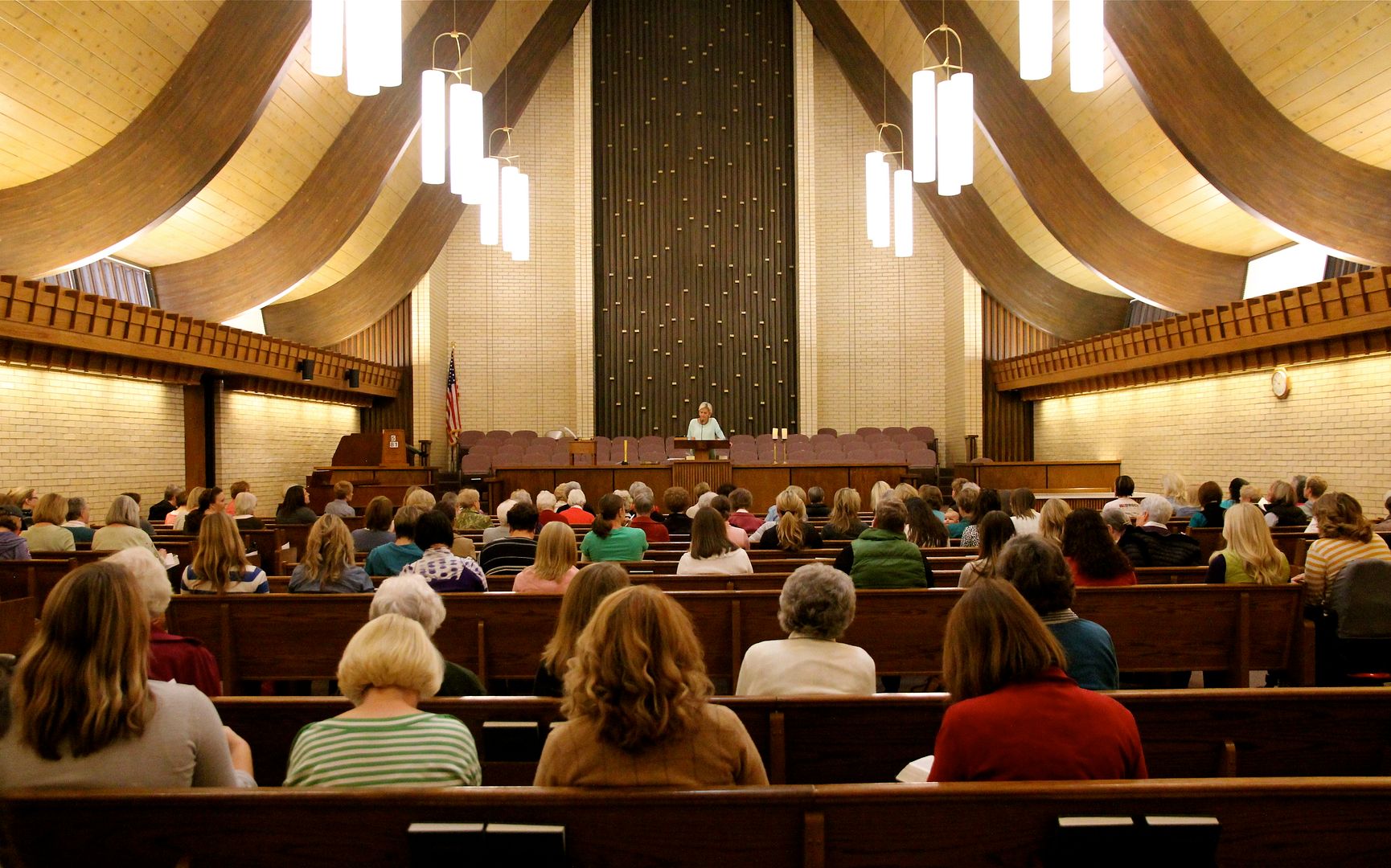 So I wanted to bring Sisters in Scriptures to you!
You can listen to each class via our
Sisters in Scriptures blog
. Or, just last month, Sisters in Scriptures was made available
on iTunes
. Make sure you have a podcast app, then download the classes to listen at your convenience.
You can read the rest of my post on Sisters in Scriptures
at Segullah
today. I'm curious: would a class like this be helpful to you? Please leave a comment over there.
And, I'll draw the winner for an Audio Book of Deliberate Motherhood on Sunday. Comment at the end of
this post
if you'd like a chance to win!