It blows my mind that we can sit down on a plane and within 13 hrs transcend an entire ocean to find ourselves walking on the other side of the world.That's exactly what we did two weeks ago. Boarded a plane bound for Auckland, New Zealand, to visit Doug's parents who are serving there as public affairs missionaries for the LDS church.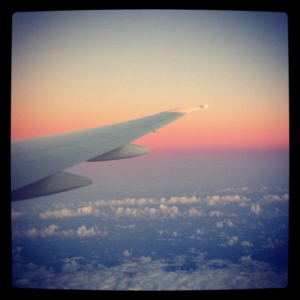 Sunrise over the Pacific, one hour out of Auckland
Their assignment covers all the islands of the South Pacific. Fiji, Tonga, Samoa, French Polynesia, all of New Zealand and Australia, and even the remote island of Vanuatu.
They have done a fair amount of traveling to these different islands, but when not island hopping they are in the office, on the phone, emailing, coordinating, meeting with local and area authorities, as they try to increase public awareness for the church and its services.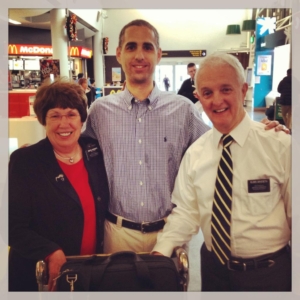 Happy faces and big hugs when we arrived!
Jim and Renae were able to spend the first week with us, showing us around the north island. The second week we flew on our own to the south island. For two weeks we explored this drop-down country on the bottom of the globe. And THAT was beyond transcendent. It was other-worldly. I've never seen such spectacular landscape. Such color. like the whole world was converted to HD!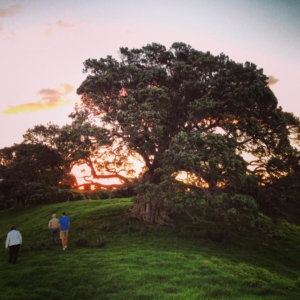 Couldn't decide if we were in New Zealand or a Jane Austen novel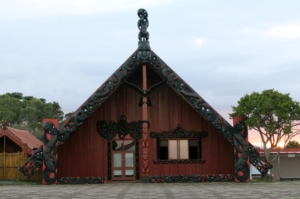 Local marae where Jim and Renae have been welcomed as family
We saw penguins, seals, and dolphins. We hiked mountains, sailed fiords out to the ocean, rode a jet boat through a canyon, visited Hobbiton, gathered shells on beaches and coastal borders, and put over 1500 miles on our rental car as we rolled over the countryside, through paddocks and past thousands of sheep and dairy cows.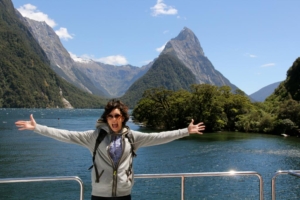 Milford Sound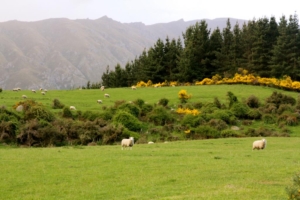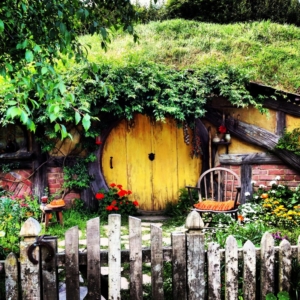 Hobbiton. Movie set for Lord of the Rings and The Hobbit.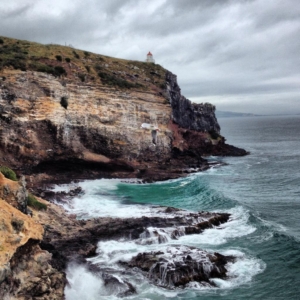 Tairoa Head, Otago Peninsula.
It was the trip of a lifetime. Stay tuned for more pics and posts about our experience. I want to take you there.
New Zealand is a country that surprised us wholly. We weren't sure what to expect. We knew it would be beautiful. But Aotearoa outdid herself. She exceeded our expectations. Left us wishing we could stay. By some miracle, maybe we'll be able to return.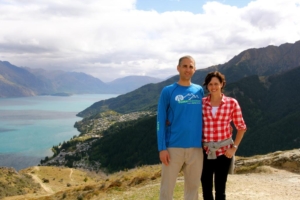 Top of Queenstown Hill
Leaving the kids for such a long time was not easy.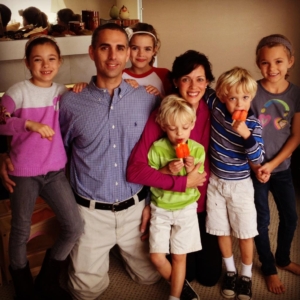 This pic was taken two minutes before we left for the airport. Can you tell? That's my nervous smile.
But they surprised us too, and did remarkably well. We had the best of family and friends helping. Thank you – all of you – who made this trip possible.
We are three days into reentry and back to the regular chaos now. Just in time for Thanksgiving.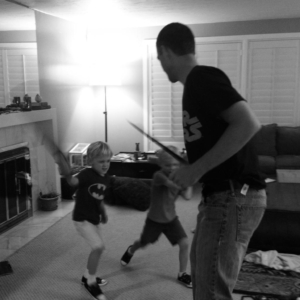 But seeing this again – Doug and his padawans in Jedi training – or the girls creating dozens of pages of dot art at the kitchen table – makes me happy. We missed them every day.
I also came home to this darling bracelet, sent by my friend Kellie, who lives in Australia. Yes, for two glorious weeks we shared the same time zone. I don't own one thing with these words on it (besides my computer screen). So I will treasure this Kel.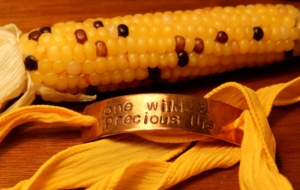 This phrase lives in my subconscious. I see it, hear it without hearing it, think it all the time. One wild and precious life. It describes all of us.
The gift of waking and breathing is truly precious. It is also numbered, fragile, and unpredictable.
So leaving our miniscule hub of predictability and self-importance was good. So good to see the mass of other lives out there. Each one important and known. Each face, city, hillside, lake, and boulder – all belong to God. They were fashioned by him. He understands them, cares about them.
I loved having the borders of my own insularity knocked down, pressed wide. More about our adventure soon.
But for now, I hope you are well and that your holiday preparations are bringing you joy.
Feeling blessed, blessed, blessed.