Last summer,

Michelle

told me about an amazing program Heber Valley started called Play Unplugged
. A program that got kids off screens and outside. With fun activities like star gazing, hunting for bugs, riding a horse, hiking, sidewalk chalk, or fishing in a mountain lake. Check out their list. It's awesome!

Each time kids did one of these activities, they went to a local business to get a "brag badge" which they put on a lanyard. After gathering so many badges their names went into a drawing for prizes at the end of the summer.
We talked about how fabulous it would be if we could get something similar rolling in Salt Lake City.

So, as Utah's Young Mother of the Year for 2013, Michelle determined to make it happen.
Along with all her great writing on

Raising Real Men

and her example of happy devotion to her family, Michelle is now gifting our community a tremendous tradition.
(And yes, that is Kathie Lee standing next to Michelle at the American Mothers convention in NYC.)
Michelle
contacted Erik Rowland, who ran the program in Heber and happens to be a friend of mine from high school. Erik was willing to help.
Together, he, his team, and Michelle pitched the idea to Salt Lake County and Granite School District, who listened, loved it, and jumped on board.
Now, with the sponsorship of Intermountain Health Care, Salt Lake County, and Granite School District, Granite Unplugged
is coming to Salt Lake City!
Keep reading, because even if you don't live here, you can participate too!
If you live local but your kids don't attend Granite School District, just pick up a lanyard at the Salt Lake County Office and join us!
Or if you live out of state, you can visit the

Unplugged website
this summer for their list of activities. There will be lots of great ideas for summer adventures. Maybe your kids could create their own badges for each activity they accomplish?
Who knows, maybe Unplugged will get big enough they'll be able to start programs all over the nation! It's a program worth doing everywhere. One that benefits kids, families, and local businesses.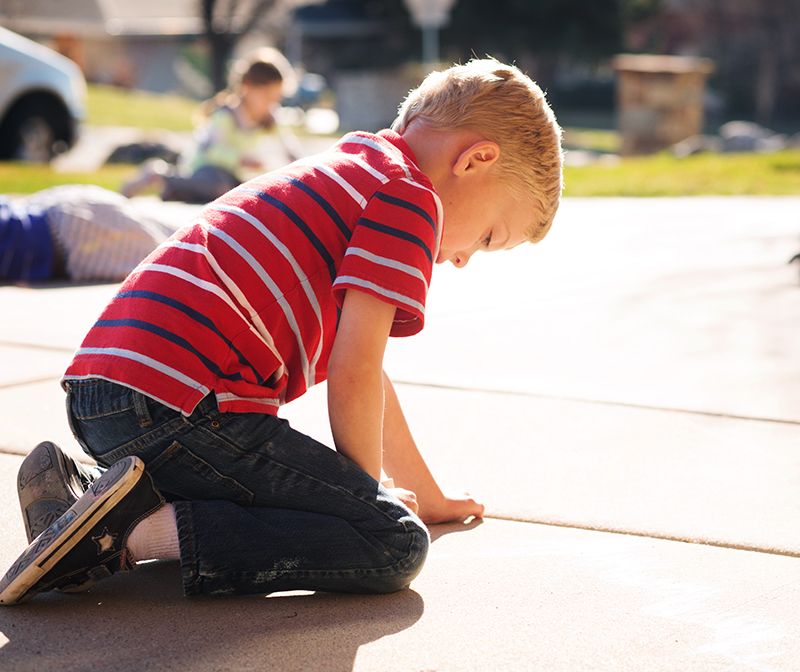 Right now, our big hurdle is getting local businesses to sponsor badges. Every day this week I stopped by a business and invited them to participate. We've had a handful say yes.
Once business owners understand the program, how it benefits families, as well as their own marketing plan, they realize it's a win-win for everyone.
It's $500 to sponsor a badge. With that, a business receives 500 badges to hand out, some incredible marketing, and a huge increase in foot-traffic.
Last year, Heber businesses that participated saw a 400% - 500% increase in foot traffic. Already, Heber has all of its sponsors in place because it was so successful last year.
Each sponsor gets their logo in a magazine that will go home with every child in Granite School District - that's 61,000 families! As well as a page on the Unplugged Website to post their logo and services, the badge they are sponsoring, and any promotions they'd like to run during the summer.
The genius of this program is that each business gets to choose the badge they hand out. If they choose an easier or more popular activity, they'll get more traffic.
All photos taken by Michelle Lehnardt
Wednesday of this week, we got together with Michelle to film a promo video for Granite Unplugged.
Our kids did the sidewalk chalk activity. They drew all kinds of creative art on the squares of Michelle's d
riveway. The sun was warm that afternoon and it felt so good to be outside.
I watched as Michelle did her thing - got down on the grass, leaned back in the bushes, all to get the perfect shot. Both video and still frame.
Spencer preferred the ride-along approach. He climbed on Xander's back, Efelee dangling over Xander's shoulder, and watched Xander draw. Xander drew him a big blue elephant with a pink peanut for a snack.
Can I say once again how much I love those Lehnardt boys?
Mary was our fearless leader. She helped the kids choose the activity.
Eliza, while chalking her square, also chalked her pants.
We took a phone pic of the kids then went to Meier's Pharmacy (one of our sponsors) to film a badge handout. If you live in Holladay and haven't transferred you scripts to the Meier boys, you really should. Best service in town. They're fast. They deliver for free. And they're honest. Good to the core.
And you won't want to miss their darling gift shop with something for everyone!
Mary showed the picture to Justin Meier and he handed her a badge. (It was all pretend, yes. But that's how it will work.) My kids were enamored with the badges. I have to admit, they're pretty cool. And motivating! What kid doesn't like to collect things?
So, watch this video to get a better feel for how the program works. Michelle is brilliant!
If you live in Granite School District, or Salt Lake anywhere, will you do us a favor? Share this link on facebook. Helps us spread the word. And if you know a local business owner who might like to participate, please send this link to them! Everything they need to know is at

graniteunplugged.com

under "sponsor a badge."
GRANITE UNPLUGGED
from
Michelle Lehnardt
on
Vimeo
.
Granite School District stretches from one mountain range to the other. From the Wasatch to the Oquirrhs. So we're trying to get 80 businesses east of the Jordan River, and 80 businesses west of the Jordan Driver signed up by April 1st.
Help us out!
Join our Facebook group -

Granite School District Unplugged

. Tell your friends. And come play with us this summer!