We sang
The Star Spangled Banner
in church yesterday. It was the opening
congregational hymn. With h
ands over hearts, every voice joined in and the chapel filled with song. We were one. We sang loudly and proudly.
I love this grand country. Especially when all the streets are bedecked in red, white, and blue, and every town gathers in their small corner of the nation - celebrating, shaking hands, and laughing. Truly, it is grand. To live where freedom rings. Where life, liberty and happiness are not just pursued, but cherished, and defended.
I love the 4th of July.
Every year our 4th is a little different. We're still figuring out our traditions, growing into new possibilities as the children get older, craving time with whatever extended family is available.
But always, I wake in the morning to our street lined with flags.
This year we decided to attend the Millcreek community parade. When I was a child, my sister and I dressed up as clowns and roller-skated in the parade. Just once. But for our little people, this was a first. And it was just as fun as I remembered it.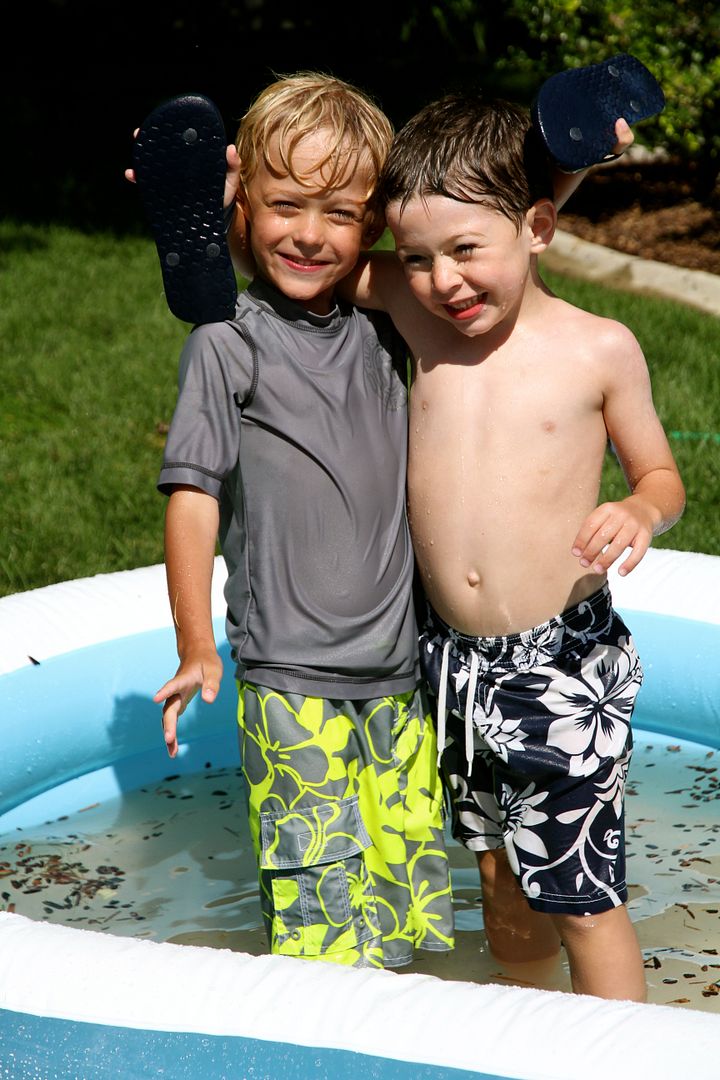 Then we went to Grandma's to play with cousins. I love the short saying my Mom has framed on her mantle: "Grandma's House. Where cousins become friends."
Above: Spencer with his Texas cousin, Ethen. (Hmm... don't those bark chips make the water look inviting?)
I was pretty wiped out after our camping trip (more on that later) so I wasn't very good at photographing the day. But my Mom's hollyhocks are in bloom. Which meant she and the girls made

hollyhock dolls

.

Something my mother learned from her grandmother.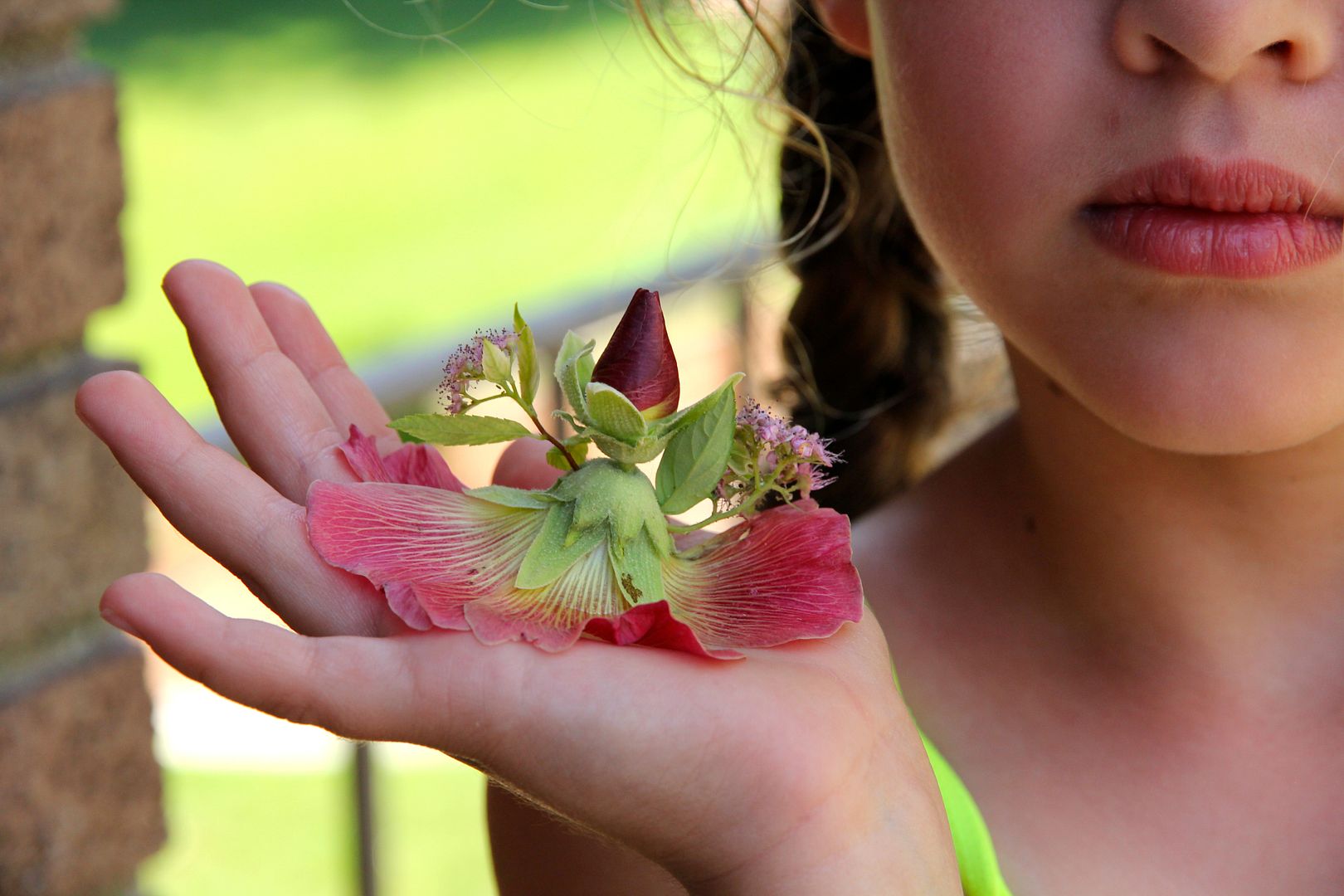 Aren't they delicate? And beautiful?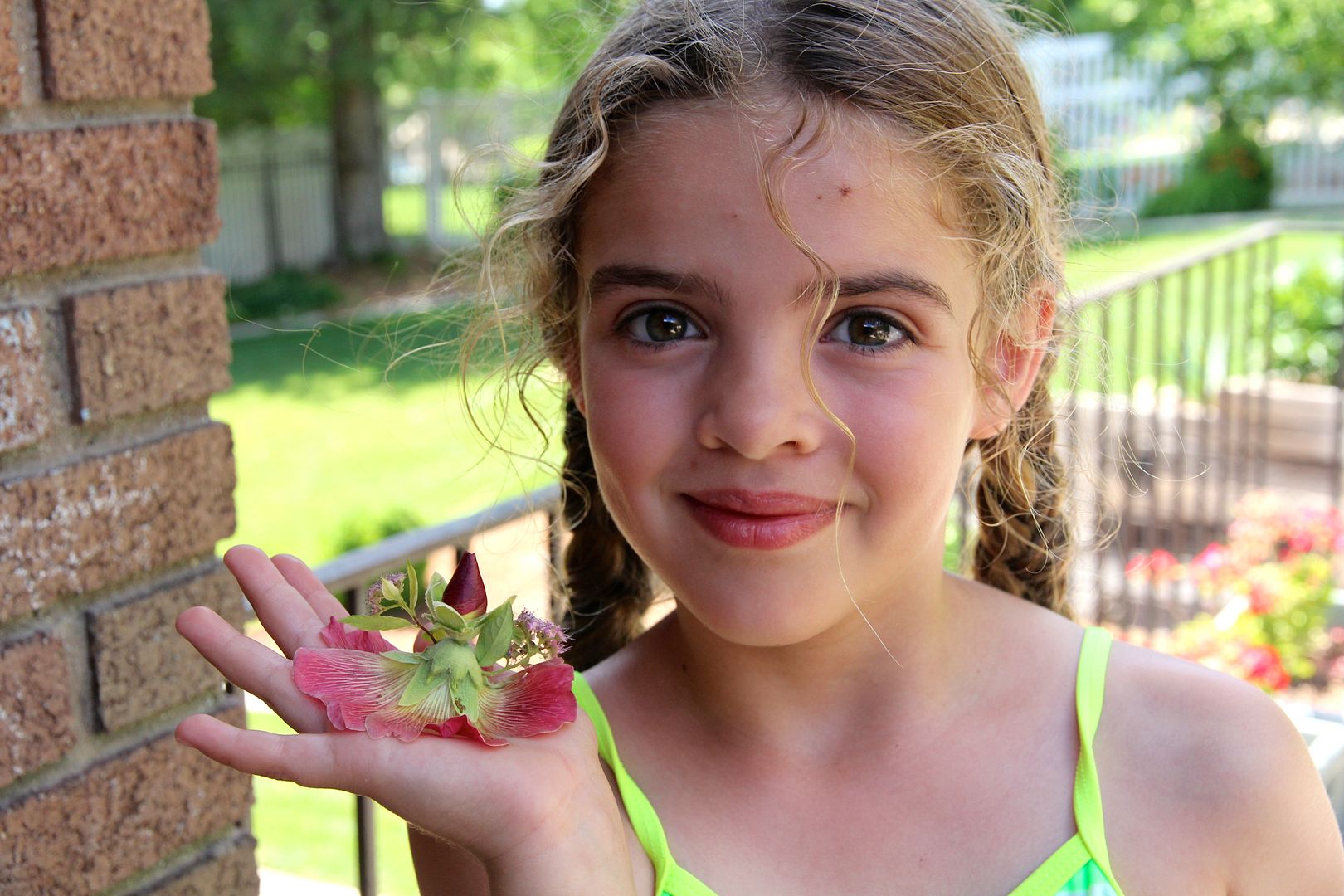 Sami made hers all by herself.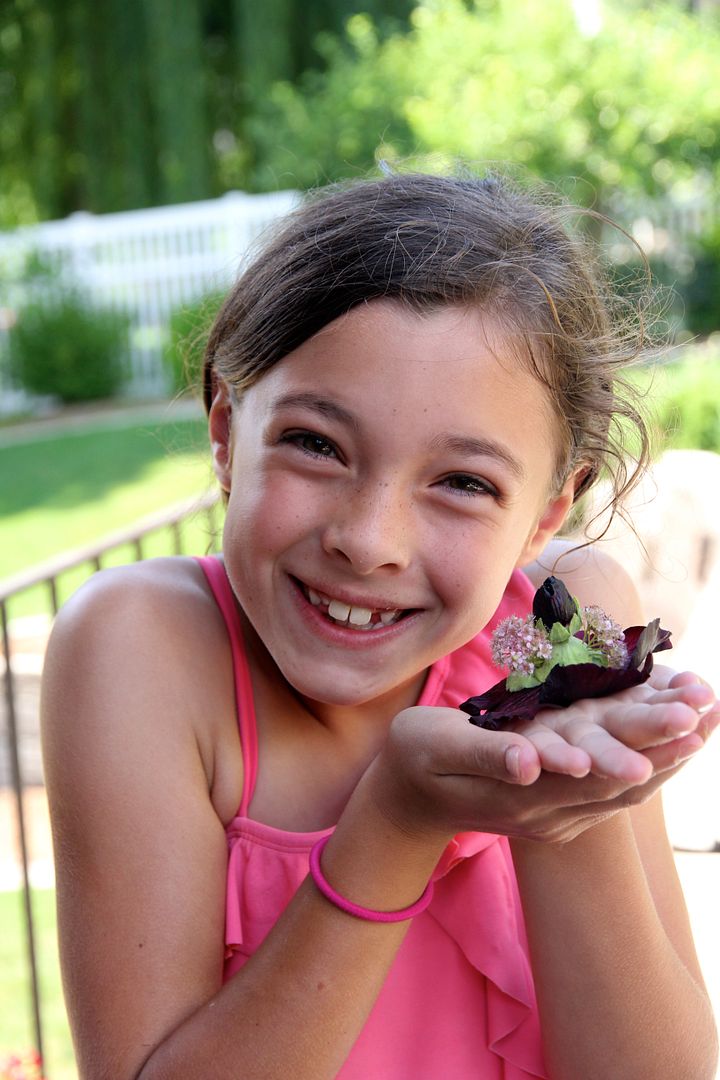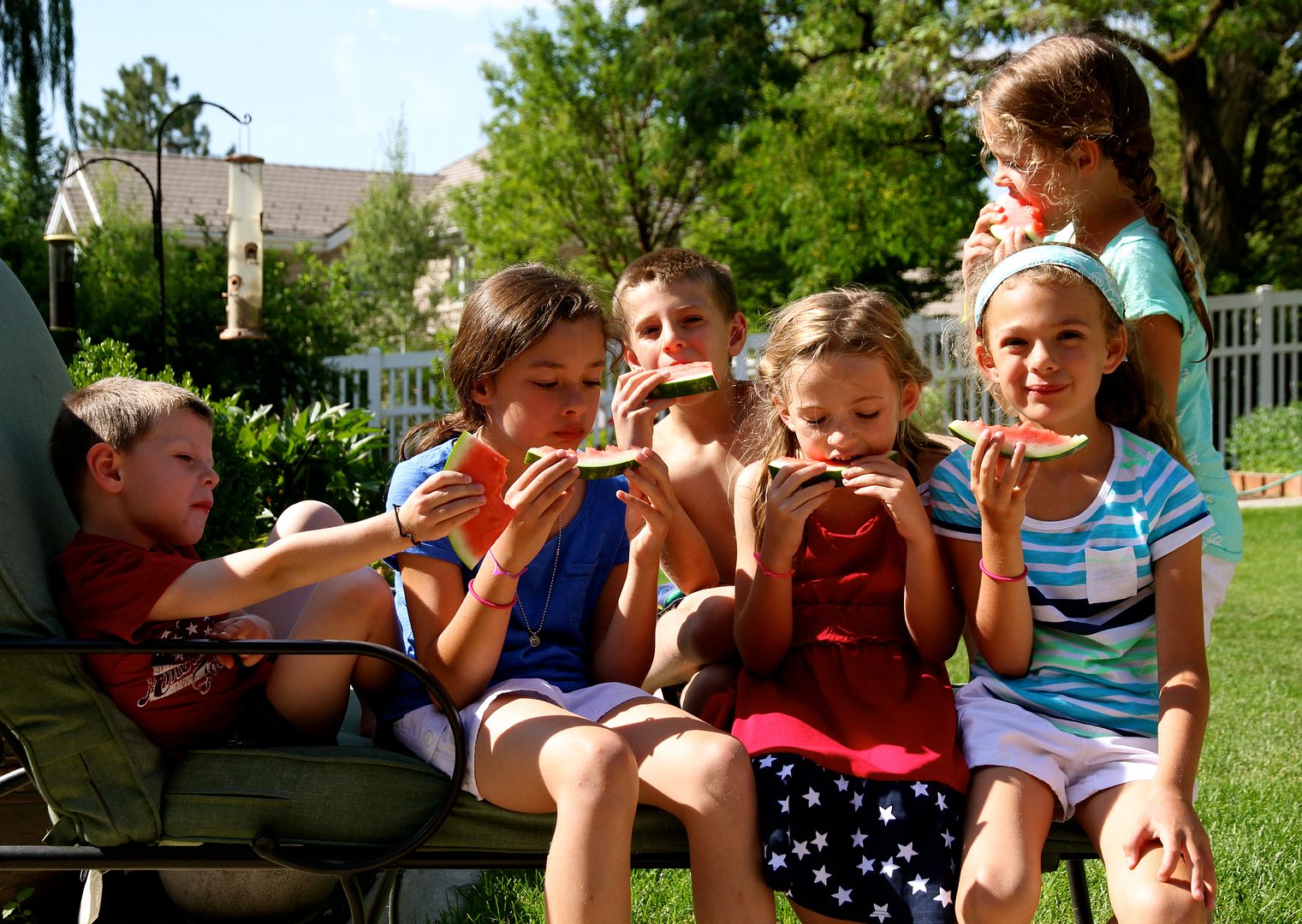 There was watermelon-eating and corn-husking during dinner prep.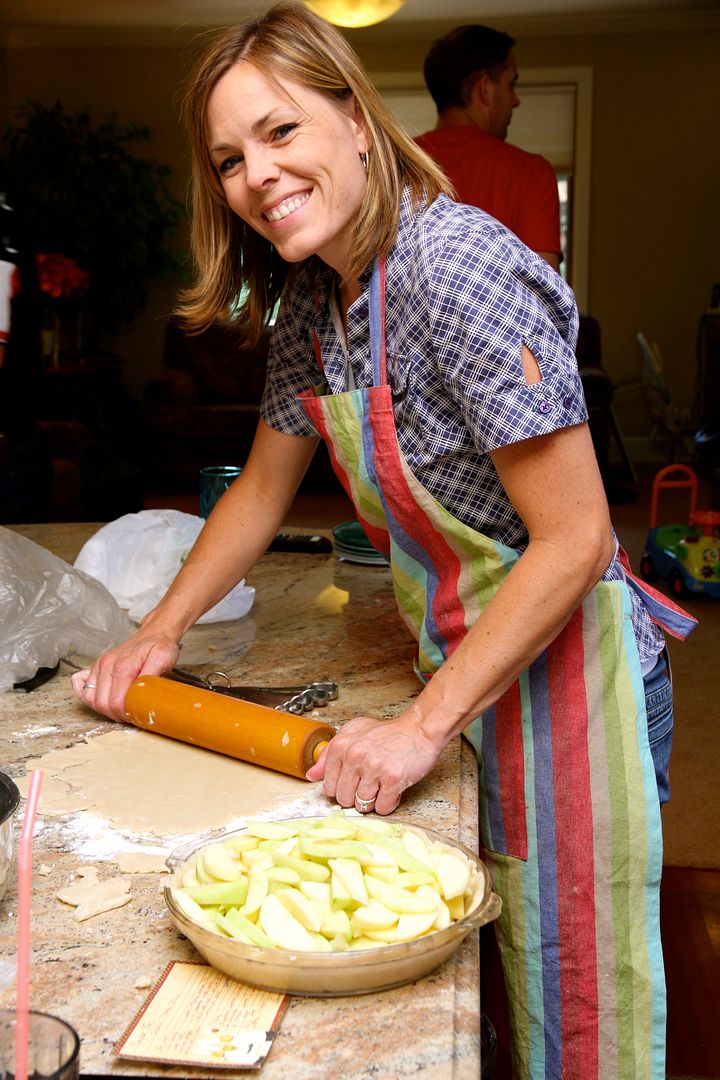 My sister, Bec, made a delicious apple pie. I begged her to save me a piece because we were leaving for the rodeo. She did. But you wanna know who ate it? My Mom!
I guess seniority has it's privileges. (Love you, Mom.)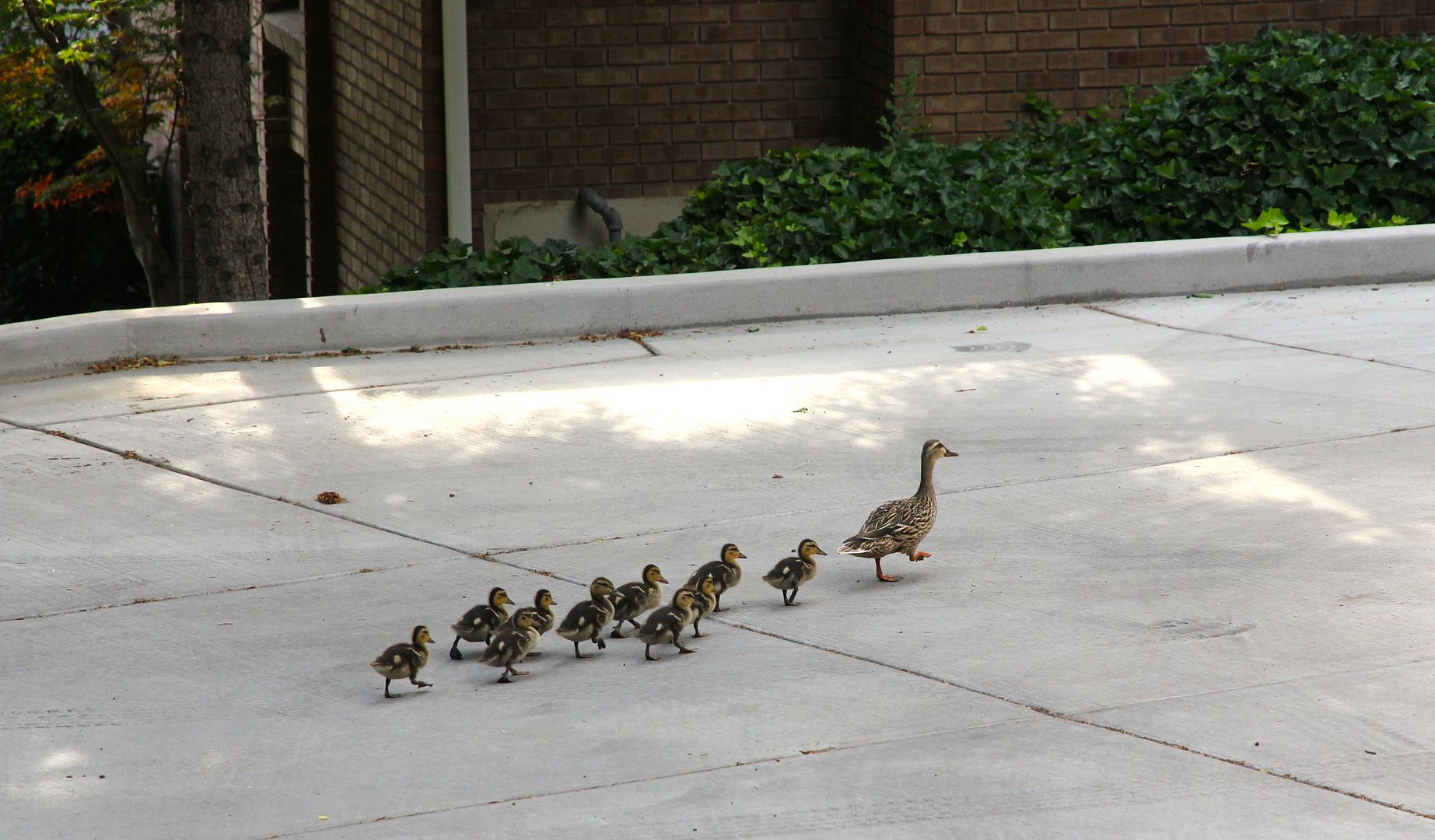 And just as we were about to pull out, Doug noticed this mother duck with all her ducklings, crossing the driveway. Make way, make way! Wish I could have gotten closer. They were the cutest sight.
The night we drove east for the Oakley Rodeo. I adore this profile of Sami - her braids and uncombed ringlets. Cowgirl in splintered light. She got so excited watching the barrel racers, one of which was named Sami. I wish you could have seen the rodeo dreams in her eyes.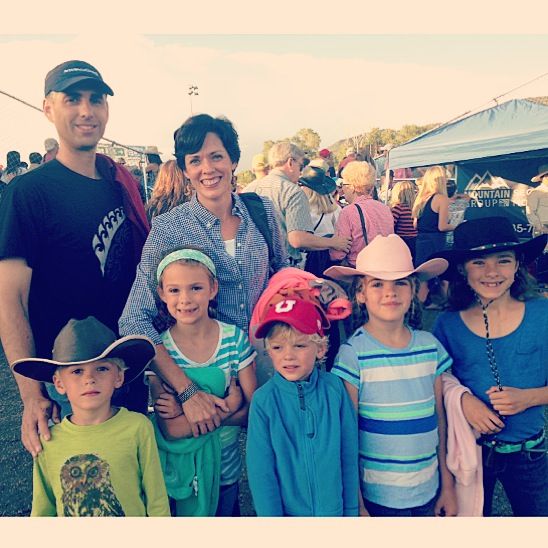 All the kids loved the rodeo. Spence especially loved the bull-riding and let me tell you, we saw one rider score a 93! Best 8-second ride I've ever seen!
The night finished with fireworks and happy trails sailing out of the speakers.
photo credit: pictureline.com
I can't keep from singing, America. So glad you were born!