I've been itching to tell you some happy news. And I can't wait any longer. Months ago I was invited to join a team of great writers and people who care about being the good. About sharing the good. A group called Multiply Goodness.After lots of hard work by some very inspired and creative people (with whom I am simply tagging along) our shiny, new website, in all its gorgeousness, is up! Check it out. Skim through "who we are" and see if you recognize anyone. One of us will be posting every day once we get rolling. Short, inspiring memos you can share.
Be sure to read Emily Freeman's #bethegood challenge.
I took the challenge. Will you?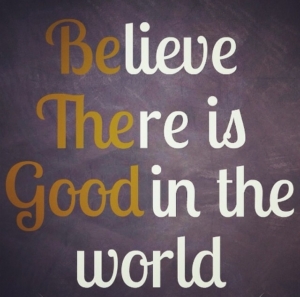 While reading back posts tonight, I was inspired by a video Macy Robison posted. Have you met Kid President?
He is totally worth knowing. He makes me laugh. And cry a smidge. He is someone who, despite being handed a tough life, has decided to make others happy. By the end I wanted to smooch those luscious cheeks, give him a big high five, then sit down on his front porch and eat a corn dog.
Talk about being the good.
Gather your family around and watch him tell it how it is. He will make you smile.
More about Multiply Goodness coming soon.