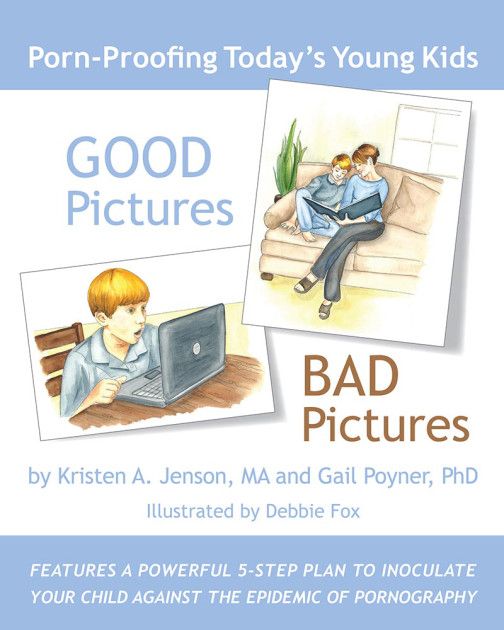 Have you seen this book yet? Good Pictures Bad Pictures?
It's an amazing read-aloud tool for parents. On how to porn-proof their kids. A book I feel so strongly about I reviewed it for both Meridian Magazine and Power of Moms.

Please read my review at Power of Moms today.
I want to tell every parent I know: You NEED this book! For all the reasons why, including how I've used it recently with my children,

click over to my review.
Power of Moms is giving away five free copies. Just leave comment at the end of my review there. I will choose 5 winners a week from today.
I'm also giving away a copy here. Read the review and leave a comment here, on my personal blog, as to why you think this book would be helpful. Or tell me what you learned. I will choose a winner next Tuesday. Comments open until then.
For an LDS Church slant on the topic, you can read my

review at Meridian

. Link to new Family Home Evening lessons on the topic at the end of the review.
Oh! And don't miss Kristen Jenson's offer for $5 off the book. Promo code in the POMs review.
All this is the nitty-gritty of where to go and how to win/buy. But what really matters is that you get a copy of the book. Never before have I had concrete tools to give my children when it comes to battling pornography. This book revolutionized how I approach the topic with them. I no longer feel discouraged or fearful. I feel empowered. And so do they.