This year's valentine card ❤️ comin' at ya late – but hey! a victory all the same. We almost didn't do a card this year, but thanks to our sweet friend, Meredith, who took our photo at the last minute, we decided to pull something together.
Check out her work @mershatzerphotography. She's as beautiful and full of light as her photos. And where else will you find a pregnant woman willing to trek through the snow drifts to secure the perfect photo spot? Bless her lovin' soul. Thank you Mer!
A small stack of cards remain on the dining room table, waiting to make it into the post. But most have hopefully landed in your mailboxes by now. If you're not on our list, know that you are family to us here and we are sending yours virtual.
Now, without further adieu. . . I present . . . "The Tea" (new phrase I learned this year from the teenagers in my life). A cup that pretty much wraps up our 2020.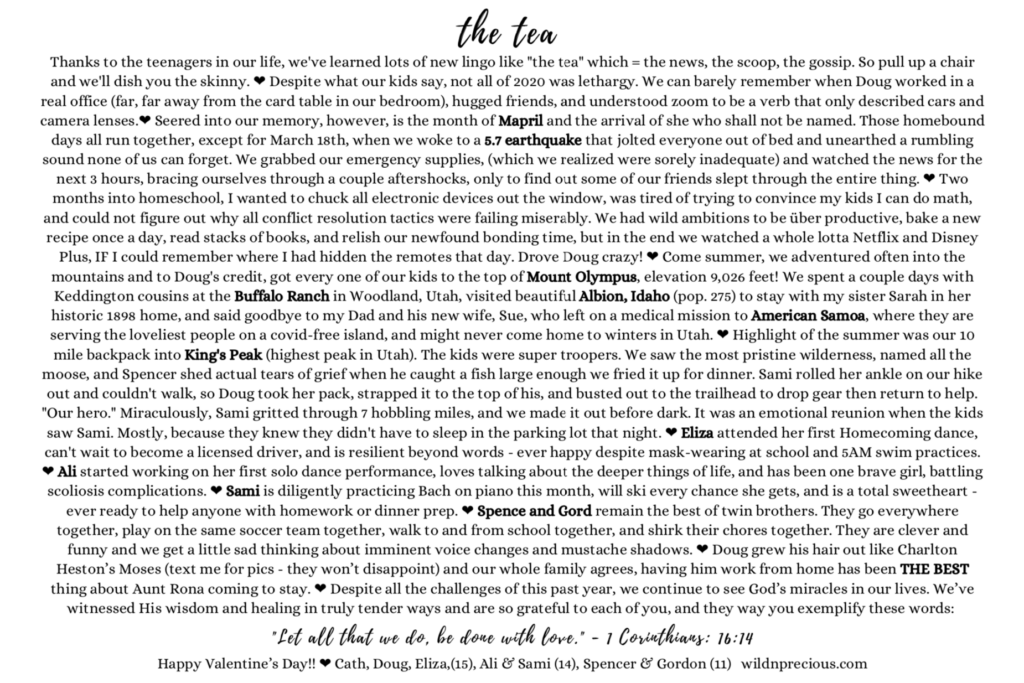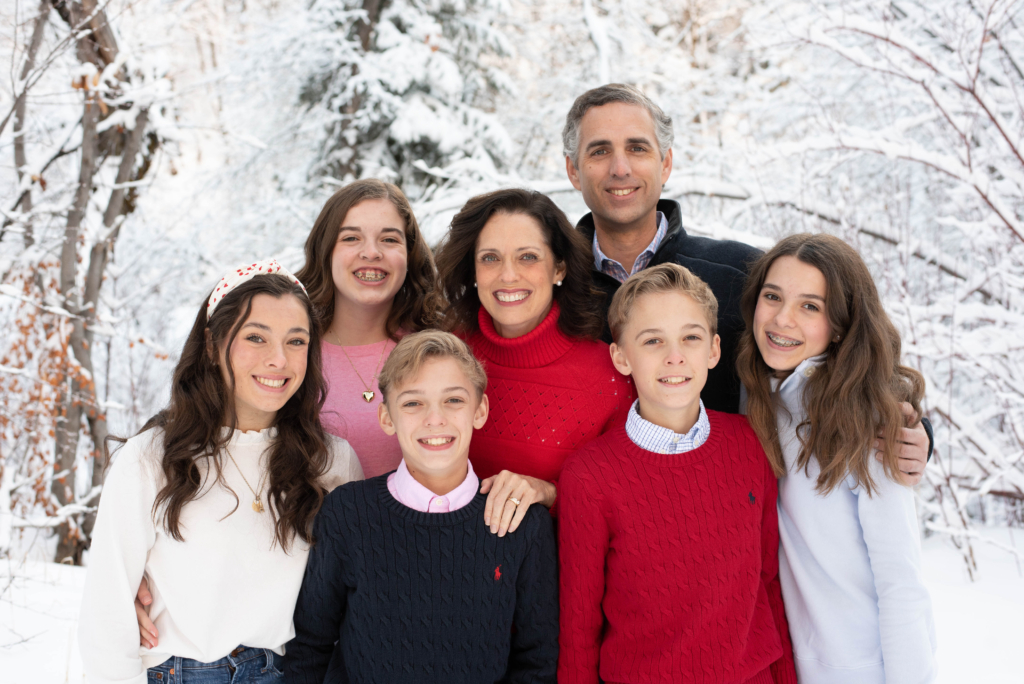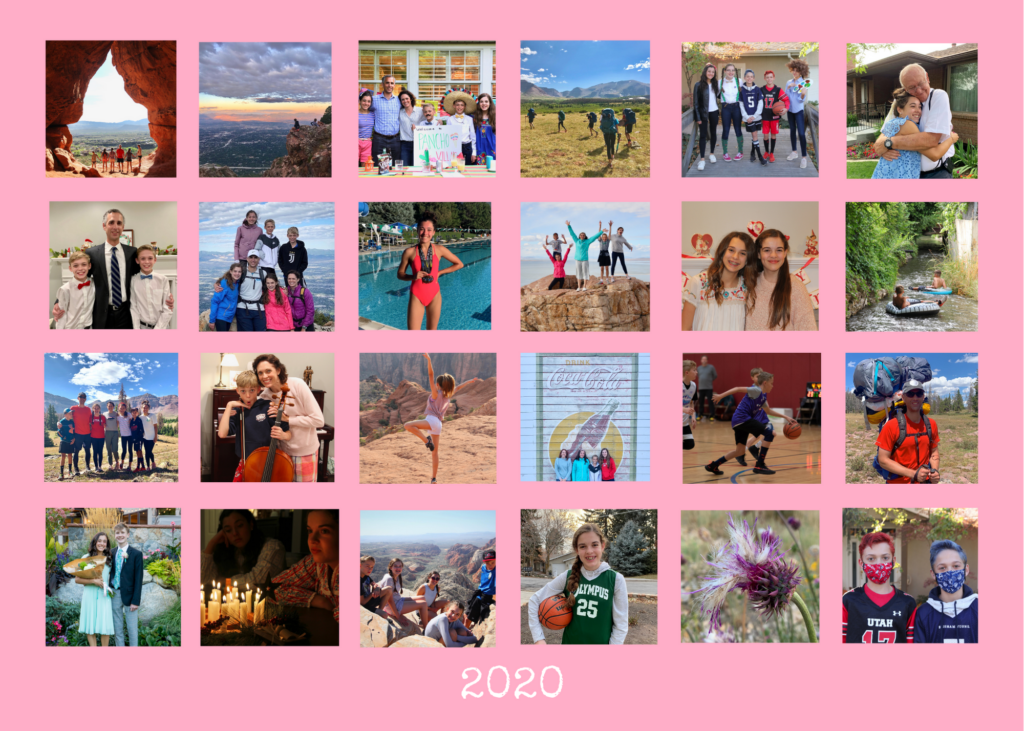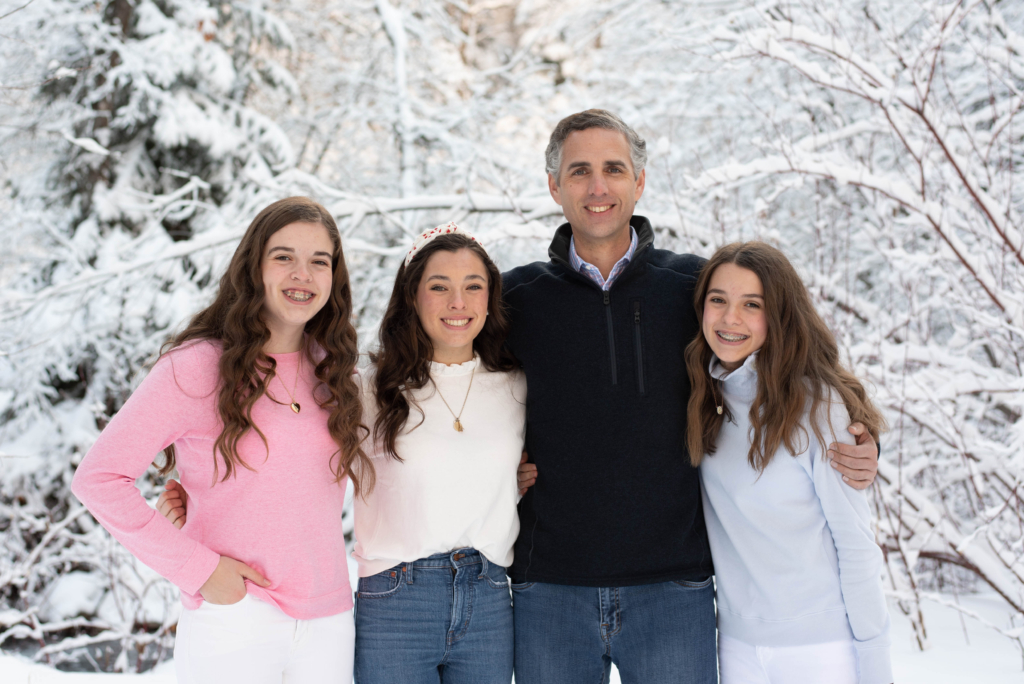 Doug and his girls.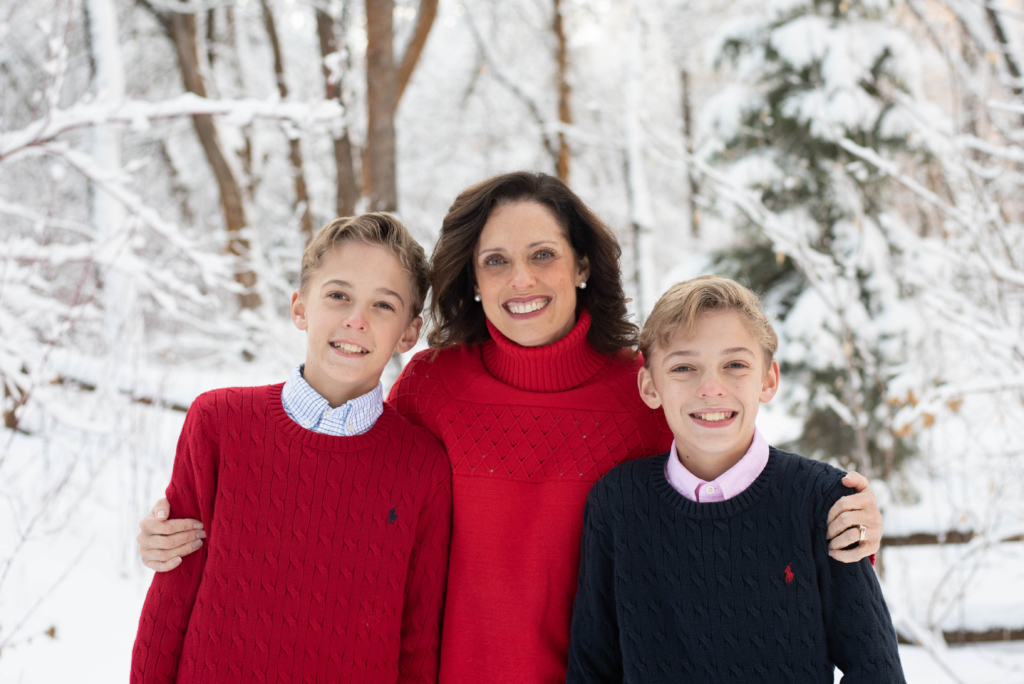 Me and my boys.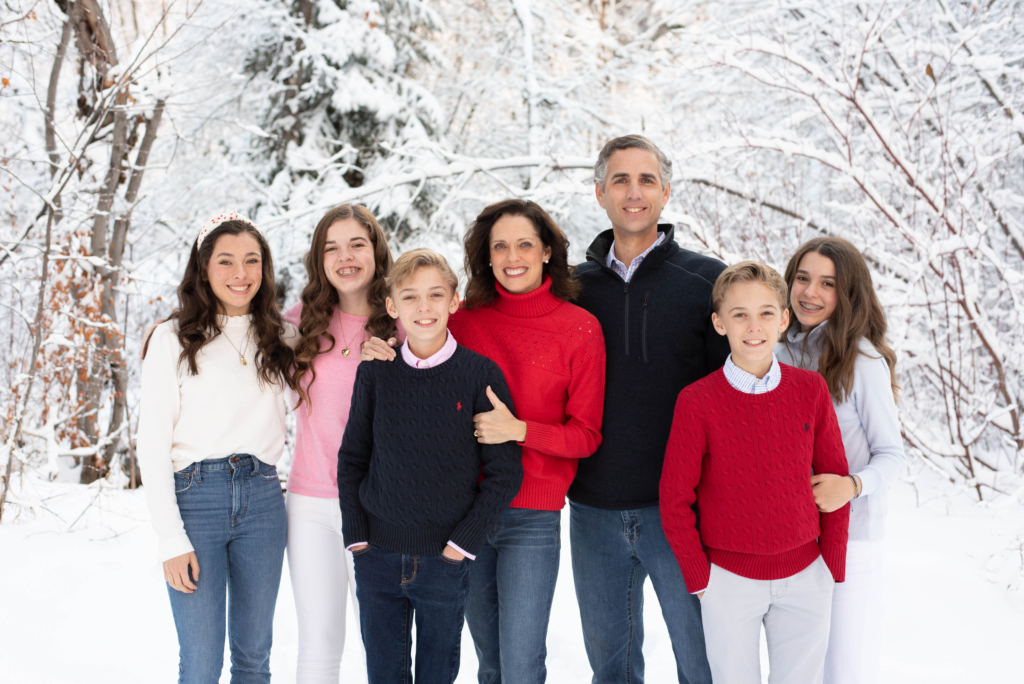 Can't believe these kids are all sporting the same height — give or take a few inches. 😳 Thankfully, I can still tuck the boys under my chin for a hug. But just barely. And I count every one of those hugs as golden. Not taking any affection for granted these days.
As we roll past the one year mark of covid, I thought I'd share with you my top 10 favorite books from the last year. It's been WAY too long since I posted a book list. So here are some recent favs.
And There Was Light – True story told by Lusseyran about his childhood in Paris, how he went blind, and became a powerful leader in the French Resistance during WWII. Stunning writing, beautiful truths. So deeply inspiring. Best autobiography I've read in years, and by far, my favorite WWII memoir.
I Know Why the Caged Bird Sings – This was a re-read for me, but in a way, it felt entirely new after the BLM movement last summer. Angelou was a force in the world. What a life. What a warrior. What a survivor and leader, whose writing transcends the darkness and should pierce every heart.
Finding Mother God – New book of poetry for anyone who has wondered about a Heavenly Mother and how we came to live in a "motherless house," as Pearson describes it. Her poems are a returning, a finding of something lost, and I have not been able to put it down.
The Coddling of the American Mind – I'm fascinated by social trends and cultural or group thought. This was quite the treatise on emotional fragility vs. mental resilience, healthy dialogue and tolerance vs. safetyism, and takes an inside look at the current world of academia. Haidt and Lukianoff make this read accessible from both the left and the right. So eye-opening.
The Moment of Lift – Such an inspiring read about how women are the key to fighting poverty and helping third world countries that lack access to resources. I was so touched by Gates' perspective and personal experiences, as well as the strength of women around the world who work tirelessly for their families while also making huge sacrifices for the opportunity to receive education, birth control, and greater freedom. A must-read for anyone wanting to be involved in global humanitarian work.
Lost Connections – I was introduced to Johann Hari a couple years ago when researching the concept of connection as an antidote to addiction. His work is quite phenomenal and is changing the landscape of mental health. He has found that depression and anxiety are alleviated through the power of connection to 9 things, among which are people, a divine source, meaningful work, creativity, and nature. I've used a lot of his research in my overhaul of the Red Ribbon Week Curriculum for schools and am currently working on a PDF packet to be used more widely within our state.
The Priesthood Power of Women – This book is mostly for my sisters in the Church of Jesus Christ of Latter-Day Saints, but it has been one of the most life changing books I've ever read. It has exploded my understanding of how women access priesthood power, how men and women work arm and arm in the church together, both armed with priesthood power through covenants. I think Gardner's work and knowledge on the topic is the best out there right now. If you're familiar with LDS names – Gardner is expounding on what Sheri Dew, President Nelson, President Oaks, and Elder Ballard, have been teaching for years, giving verbiage and names to principles and ideas we've known deep in our hearts, but for me at least, have never been able to articulate. Her book offers women of the church a new layer of clarity on priesthood power, beyond what we've had before.
Devotions – I love dipping into Mary Oliver, again and again and again. I return often to my favorite poems or pull this one out to discover something new. I have several of her books, but this anthology has been the most delightful. Maybe because it has most of her very best in one place? Or because it's the largest and there is so much there? Devotions will bring you so much joy. I think it's a must have for any poetry lover's collection.
Just Mercy – This read was so painfully heartbreaking, as well as exquisitely beautiful. It is a memoir of Stevenson's life work – struggling to bring justice to children and minorities who were wrongfully convicted based on race and lack of evidence. His writing is exquisite. His stories will gift you with understanding and compassion. The book is evidence of its own that the justice system in our country needs correction and reform. My heart could hardly stand the stories of the children who never got a chance, who struggled with mental illness, who were sabotaged by family and circumstance. One of the most excruciating but inspiring memoirs I've ever read. Watch the Movie with Michael B. Jordan on Amazon.
Lovely War – I gifted this book to Eliza a couple years ago. She and all her friends loved it so much, I had to give it a chance. A masterful blend of historical fiction, greek mythology, adventure, romance, and even prose. If your teen girls are looking for a good read, this is perfect. Also great for adults who need a quick escape, a "pull you in" kind of book to read on the plane or beach. Anyone going to a beach for Spring Break? Take this one along!
And that's "the tea" from my nightstand and bookshelves.
Hope you're all finding some light behind the clouds of winter. My daffodils are just starting to poke their greens above the dirt. Vaccinations are making their way down the generations. Covid numbers are low(er). And we've even had some warm sunshine afternoons. Isn't hope a powerful thing? Spring is that much needed beacon that thaws our bones and reminds us how much we hang our happiness on hope.
Sending lots of love to each of you. xoxo ❤️