Most of us remember that October day when we heard the heartbreaking news that Annie Schmidt, daughter of Jon and Michelle Schmidt, had gone missing while hiking in Oregon. Images of rescue teams appeared on every news outlet. We watched anxiously, hoping every day she would be found, but as that first week wore on, our sorrow for the Schmidt family grew. This was a family we had come to know and love through Jon's music. We mourned with them. We prayed for them.
I first heard Jon play piano when I was in college. He performed for a small group of friends just a few houses down from my childhood home. I didn't know Jon but I was so moved by the stories and feeling I found within his music. Now my children and I pack lunches on school mornings while listening to The Piano Guys. We watch their videos on youtube. Jon's music has become a part of our family life. Is it any wonder this story held the attention and concern of so very many?
It has been two years since the Schmidts lost Annie. About a month ago, my friend Angie, who is Michelle's younger sister, asked if I would review a book they had written about this wrenching experience. I told her it would be my privilege.
I knew the book would be tender, but it was beyond tender; it was vulnerable and intimate, an invitation into sacred space. It shifted my heart wider and bigger, made me want to love pure and deep like their beautiful Annie, and turn my face more fully to Jesus.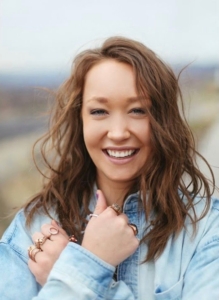 One of the greatest joys in reading this book was getting to know Annie Schmidt. Every young person should read about her life. She is our new inspiration. She chose early in life to love everyone, exactly as they were, and she encouraged people to be themselves. Michelle said Annie's one wish was for everyone to feel the Savior's love. That mattered more to her than anything. She intentionally moved herself out of tight social groups so she could notice kids that needed to be included. She had a way of bringing all kinds of people into her circle of friendship. 
Read more at Segullah, but maybe before you do anything else, just purchase the book. It's available in print, audio, and kindle. At Amazon, Barnes and Noble, or Deseret Book.