Recently I was asked to serve the young women in our local church congregation. I've never had a "church job" working with the youth. I've always served in callings that teach young children, women, or gospel doctrine. So this new opportunity has me feeling a bit inadequate. But I am so excited.
All youth programs for The Church of Jesus Christ of Latter-day Saints are changing in 2020. The program is becoming more globally accessible, more streamlined, more focused on how youth can become like Jesus. (More on the new program here.) Not a bad time for a rookie to jump in, I guess! All our youth leaders will be learning together as we navigate this new and simplified program.
Last weekend our church held their semi-annual general conference. During the conference some incredible changes were made, particularly to the Young Women's program. One of them was a revision of the theme we recite each Sunday we meet together.
When I listened to these words for the first time I was so emotional, so touched by this poignant and deliberate language. This new theme will remind the girls again and again of who they are and what they can become.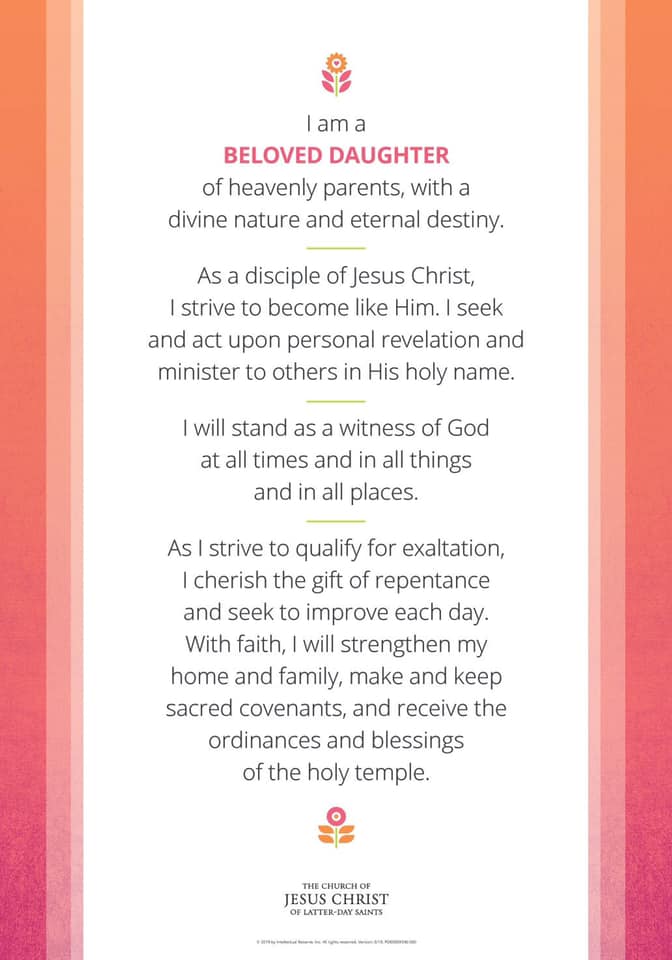 Isn't it beautiful? I particularly love the mention of Heavenly Parents, both Father and Mother, the path of discipleship, and the cherishing of repentance.
I've only been working with the YW for a couple months now, but I am having SO MUCH FUN! It's a humbling job to look after 50 teenage girls. They're all so talented, so busy, and so good. Each one is unique in beautiful and strong ways. I feel like I am just starting to understand who they are, some of the challenges they face, as well as the spiritual gifts they have been given.
As soon as I was given this new calling, I wrote down each of their names in my journal and thought about every single one. I have been blessed with an incredible love for all of them that I expect will only grow.
Last month we planned a "Where's Waldo" activity for all of the young men and women in our "ward" or congregation. We put them in teams and took them down to City Creek where 8 members of our ward were dressed up and hanging out in various drop points around the mall. Each was in disguise. I was dressed as Home Base Waldo. They had 45 minutes to find all 8 Waldos and the first three teams to get back to home base with identification objects from each Waldo won prizes.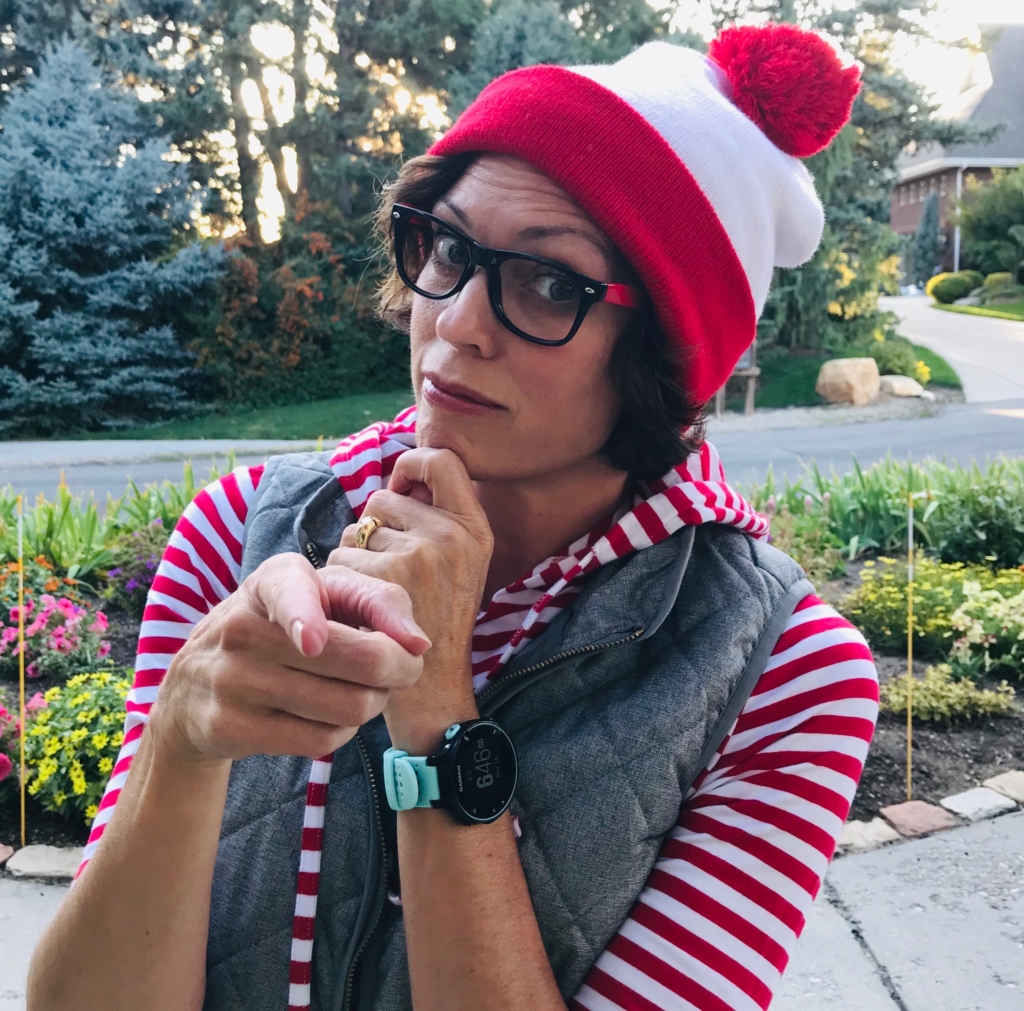 The whole evening was a RIOT!
I wrote clues that subtly described each Waldo. Then I added a location clue which was a scripture verse. The clues were hard enough the kids had to really think about it, but not so hard they couldn't do it.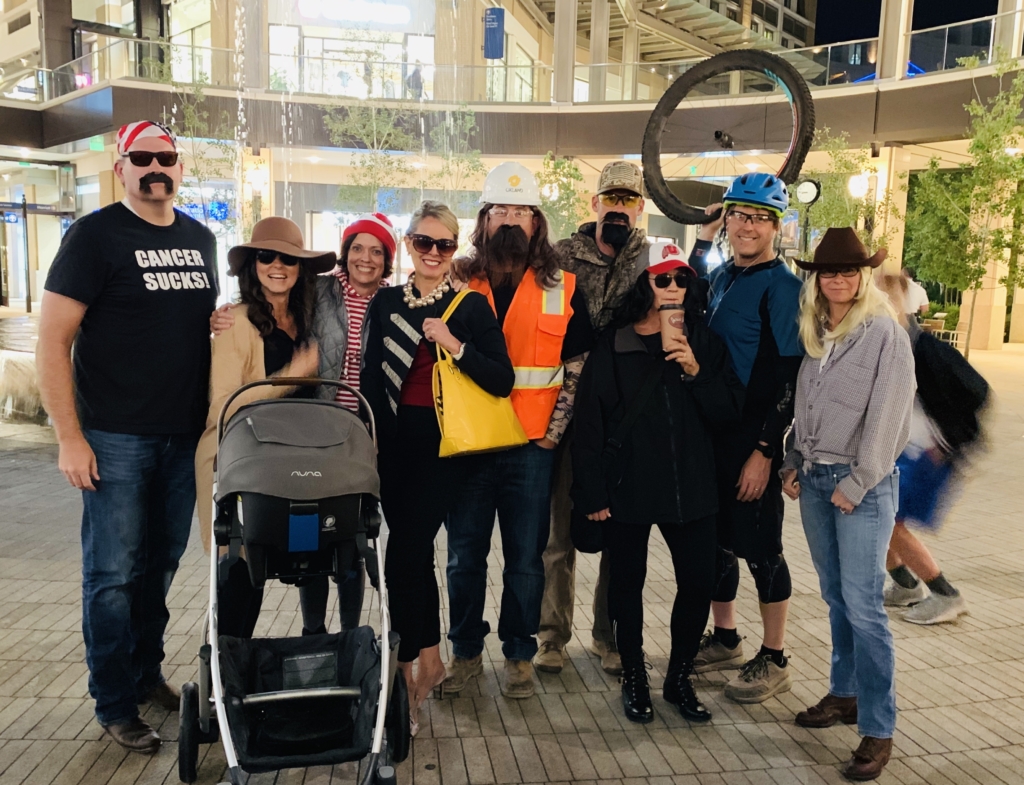 Here are our awesome Waldos! ⬆️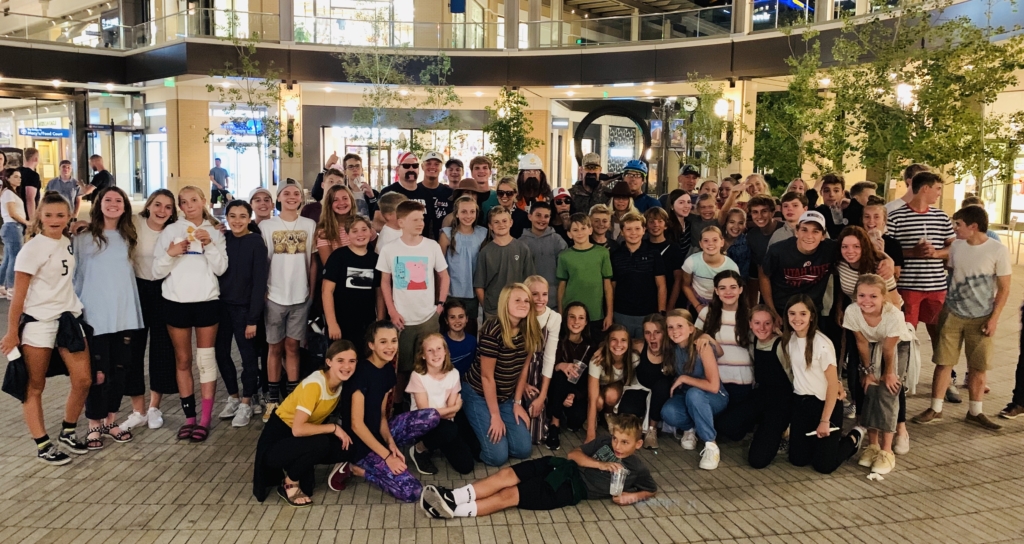 It was hilarious watching the kids walk right past our Waldos! Even having read the clues! (If you want specs on the activity or a copy of the clues, send me a message and I'd be happy to email you the pdf!)
After the activity I started thinking about this idea of walking past things. How sometimes we walk past certain truths, experiences, or even people, who could be of benefit to us, because we don't see them or recognize them for how they will bless our lives.
That next Sunday I had to speak in church and as part of my talk I extended three invitations to our youth. Personally, I am still practicing and understanding these truths. And so are my kids. But I learn from our young people all the time. They are changemakers. They are kind. They are so needed. And I am amazed by their resilience. I believe the President of our church (President Nelson) was spot on when he told our young men and women: "You are among the best the Lord has sent to the earth."
So here is the first invitation to our youth:
1 – Learn to Live in God's Love. God's love is constant. I like to think of it as river of light and love flowing just over our heads. It's always there, always flowing. Yet sometimes we go days, even weeks without reaching up to feel it. But when we do, when we recognize it and rest in it, something miraculous happens: We realize we are enough. Exactly as we are.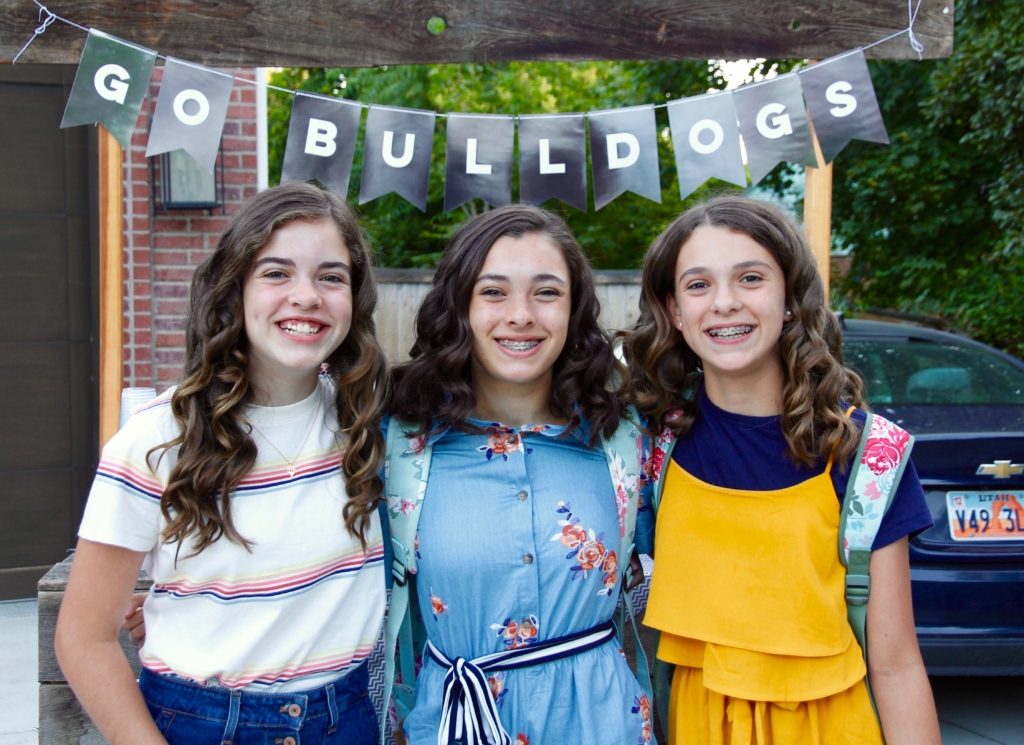 When we're scrolling through social media, examining our successes next to someone else's, thinking about our struggles and failures, it's tempting to think we're not enough. But that is why it's so important to be connected to God, so we can feel that unconditional acceptance and love that comes only from Him.
Do you remember what the Lord told Jeremiah the prophet when he was fearful and struggling to feel adequate? He said, "before you were even in the belly of your mother, I knew you…. I formed you" and then he said, "Be not afraid of their faces, for I am with you." (Jeremiah 1:5).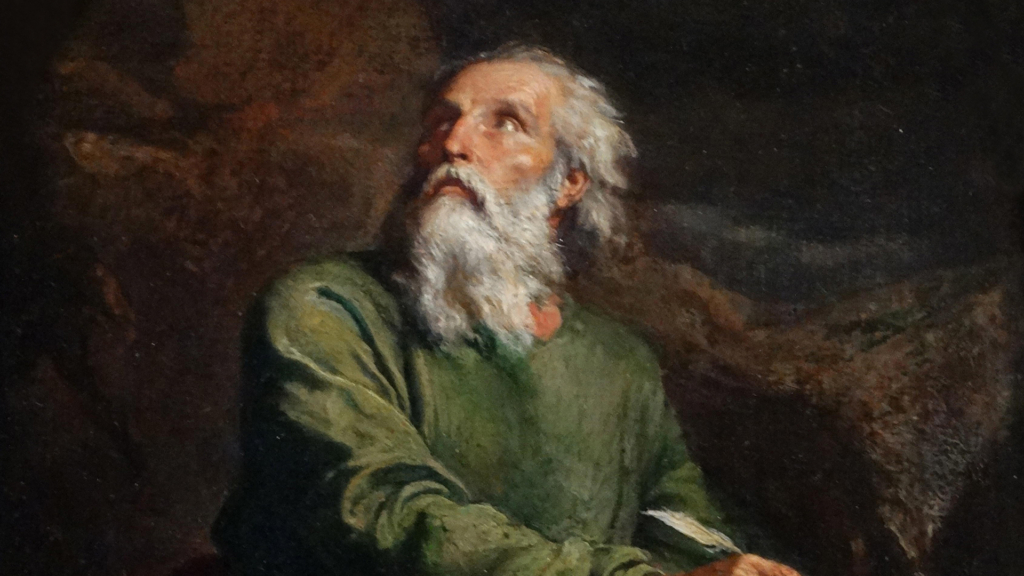 You were divinely created by a Heavenly Father and a Heavenly Mother. They designed your spirit, gave you special talents and gifts, and wrote a life script just for you. They also gave you agency. And you know what? They will always honor that agency. But even the worst of choices will never take you outside the circle of their love.
So how do we reach up into that river of light and love?
We stop focusing on things we want and start counting the blessings we have. We notice the sunset, the rainstorm, and other creations God made to bring us joy.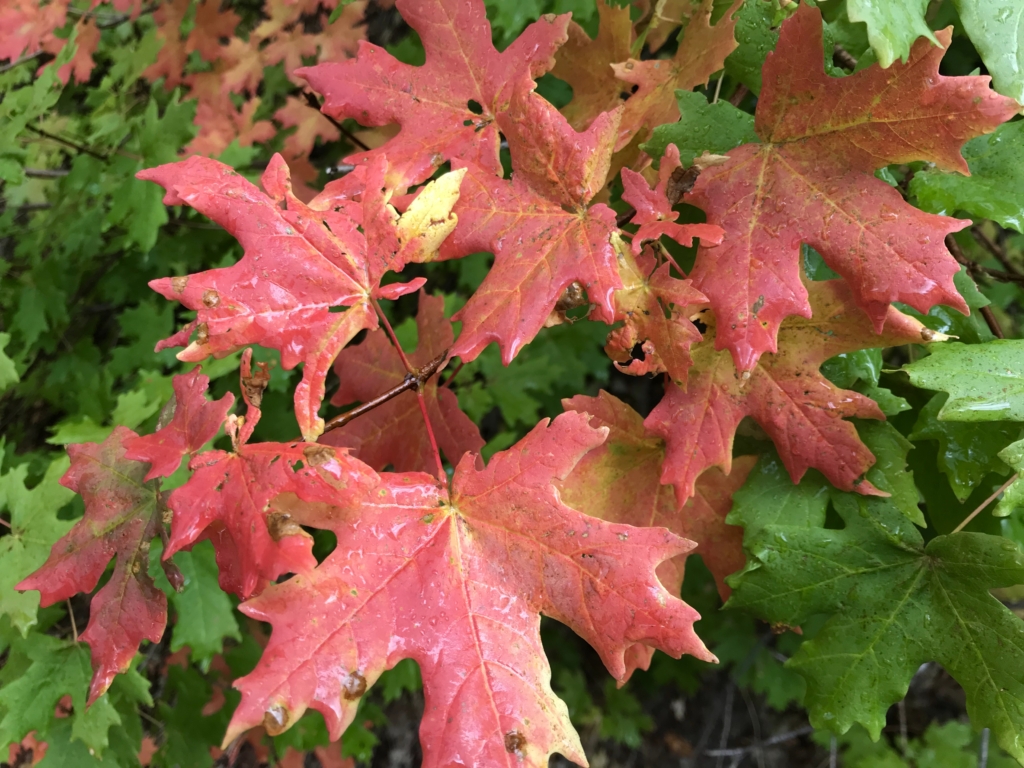 We pray. We study and stay in God's word every day — even if it's just a few verses before bed. We serve. We choose kindness. We repent. Every small step we take towards the Savior, opens our hearts to His love.
If you are struggling to feel that love, I would suggest you kneel down and pray, then stay on your knees until you feel it. Learn how to recognize it. Then trust that when you are feeling it, you will know what to do with your life. You will have the answers and inspiration you need.
Years ago, when Doug and I were at the University of Utah, we made two dear friends who were Special Olympics athletes, Ellen and Elaine. They are identical twins with bright red hair. Whenever they would find us, they would link arms with us, look right in our eyes and say, "You know I love you?" You know I love you?"
We have stayed in touch with Ellen and Elaine all these years and just a few weeks ago we saw them at a Special Olympics function and they came running towards us. They hugged us, linked arms with us, and asked us the same question, "You know I love you?" I don't know who taught them that tender question, or if it just bubbles out of them because they are so pure. But that is what I feel God is trying to say to us, day in and day out. And that is a message from heaven we don't want to miss.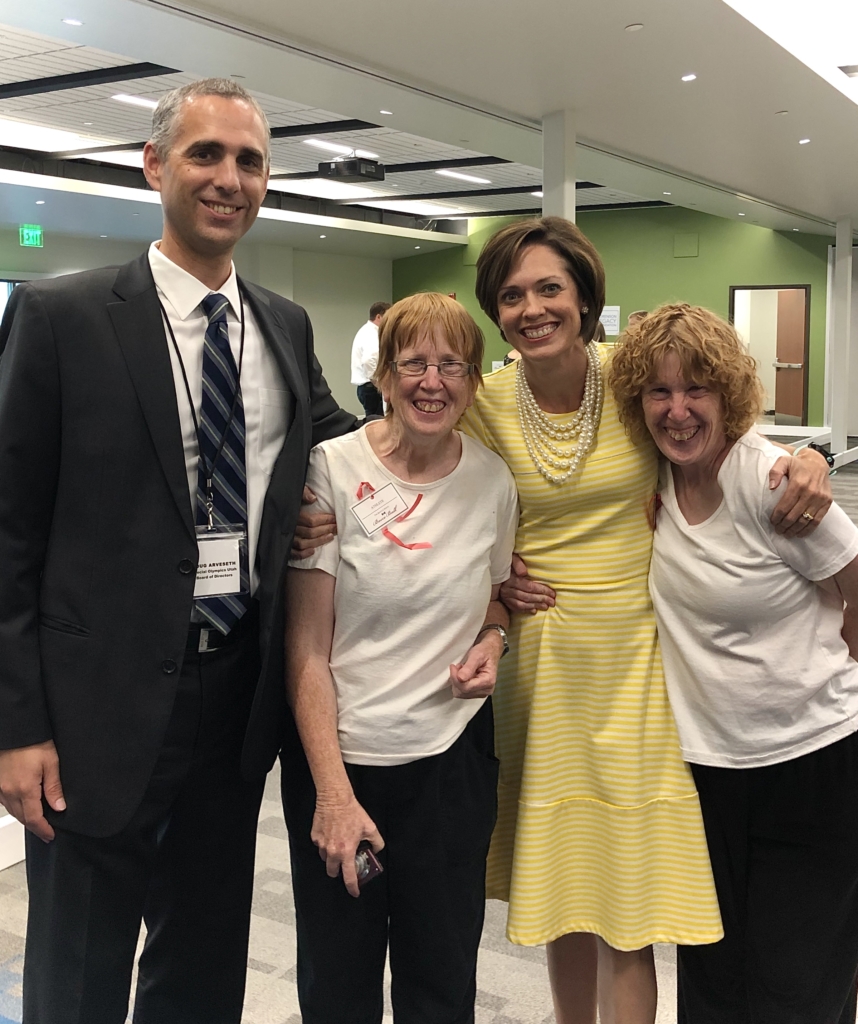 2 – Accept a Mission of Inclusion
I know it's easy to walk past people who want to be included. Most of the time, we aren't trying to be unkind or exclusive, we just aren't courageous enough to reach out. But if we will listen to God's promptings and set aside our own insecurities, we will have opportunity to practice this skill of including. We can train our eyes to see those who need to be made a part of things. This can change their lives, and in turn, change our own.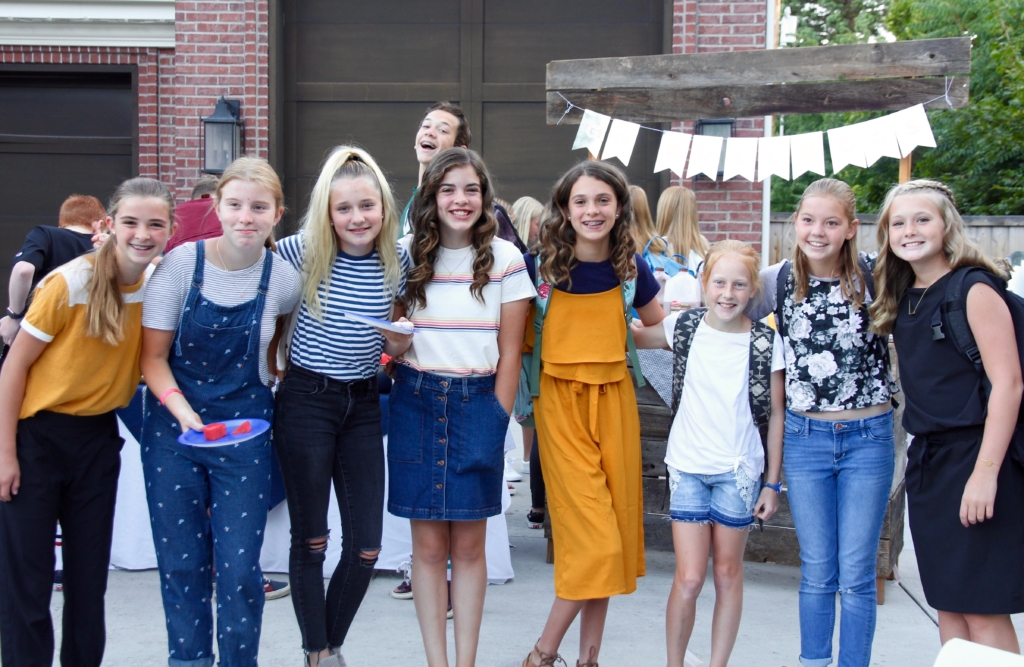 Loneliness is so very painful. Solomon, who was a great king, wrote about loneliness in Ecclesiastes. He wrote, "Two are better than one… for if they fall, the one will lift up his fellow: but woe to him that is alone when he falleth; for he hath not another to help him up." (Ecc. 4:9-10)
Solomon understood that "We can live our lives, but we cannot live them alone." We are meant to be connected to each other. We are meant to watch out for one another. We are meant to lift and love each other.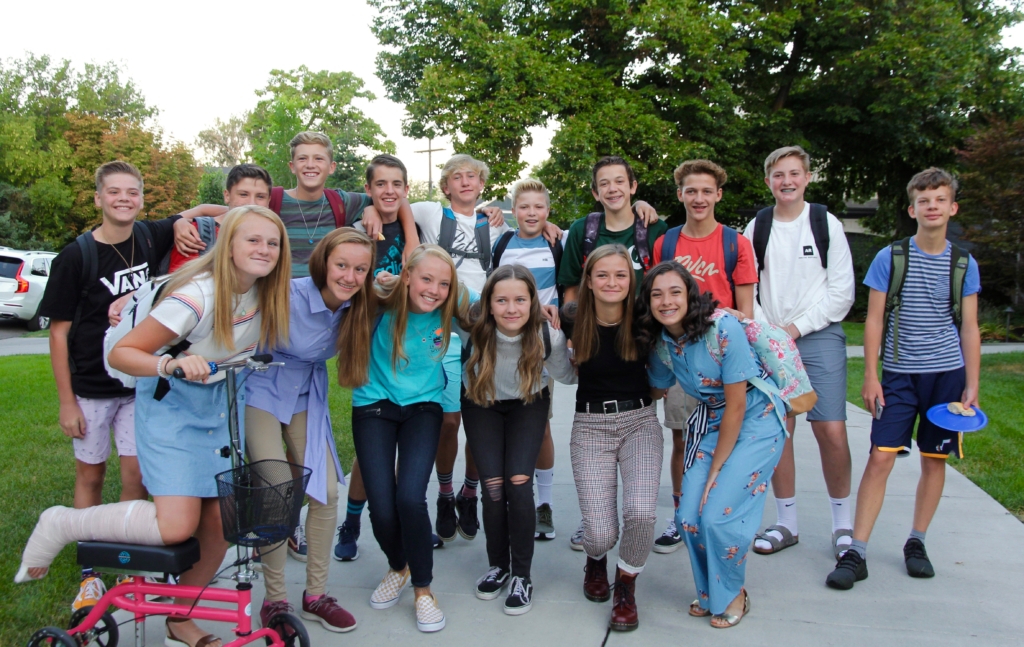 Recently I was talking with a friend about how our daughter Ali was asked to help a down's syndrome girl named Amelia get from art class to dance class. They have these classes together and Ali loves dancing with Amelia because her whole face lights up when she does something she's proud of. Ali tells me how kids are noticing Amelia and trying to include her and be nice to her. This friend I was talking with, who has a son with his own special needs, suddenly got so emotional and said to me, "Do you know how awesome those kids are for including her? Do you know how grateful that mom must be?"
I have seen many of you include in similar ways. You've knocked on our door to bring one of my daughters with you to play night games or get cookies at a neighbor's house. You've brought wardies into your dance circles or asked them to dances. I've seen older kids put their arms around younger kids and bring them into conversations. I've seen this kind of inclusion modeled by so many of you and it has made my heart want to explode with gratitude.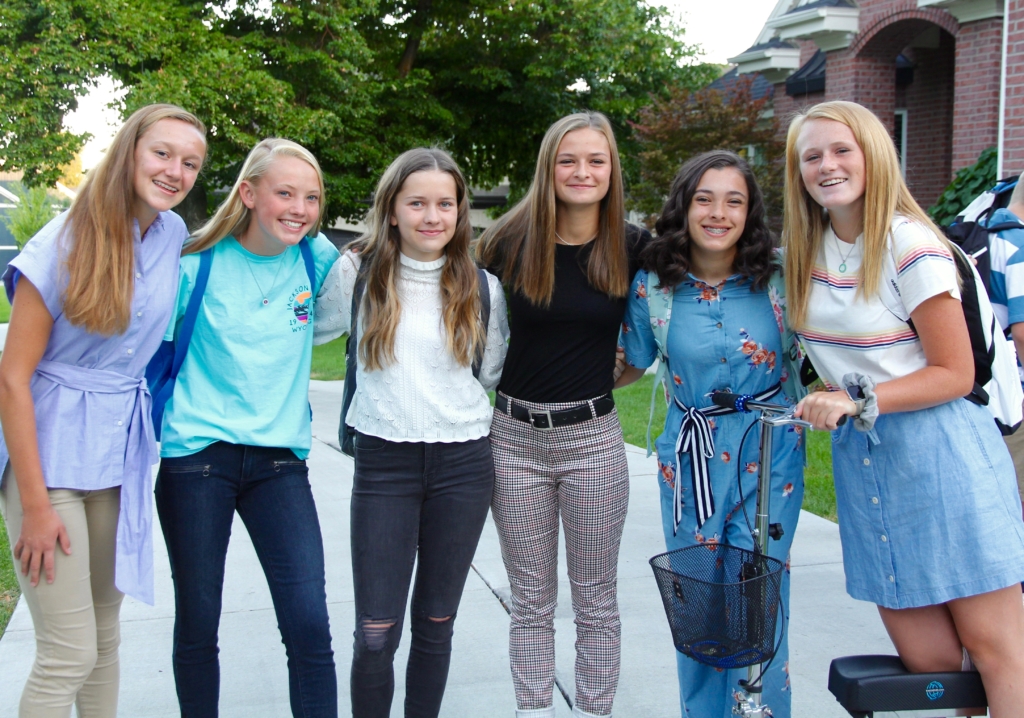 But I believe we can do even better. There are those in this chapel who are aching to be invited in, to be included more, to be looped into conversations, to be remembered. We cannot walk past each other. We need to see each other. Set a goal today to become better friends with someone in this ward who is outside your typical circle. President Nelson said, "We do not have to be alike to love each other."
I love this statement writer Glennon Doyle made just over a year ago:
"If you are standing with other [friends] in a circle and there is someone standing alone in your circle's vicinity — the thing to do is notice [them], smile at [them], move over a bit and say, 'Hi! Come join us!' Even if they decide not to join your circle, even if they look at you like you're crazy — inviting them was still the THING TO DO! This advice is meant for both literal and figurative circles. WIDEN YOUR CIRCLE. ALL THE TIME."
Then she added this note: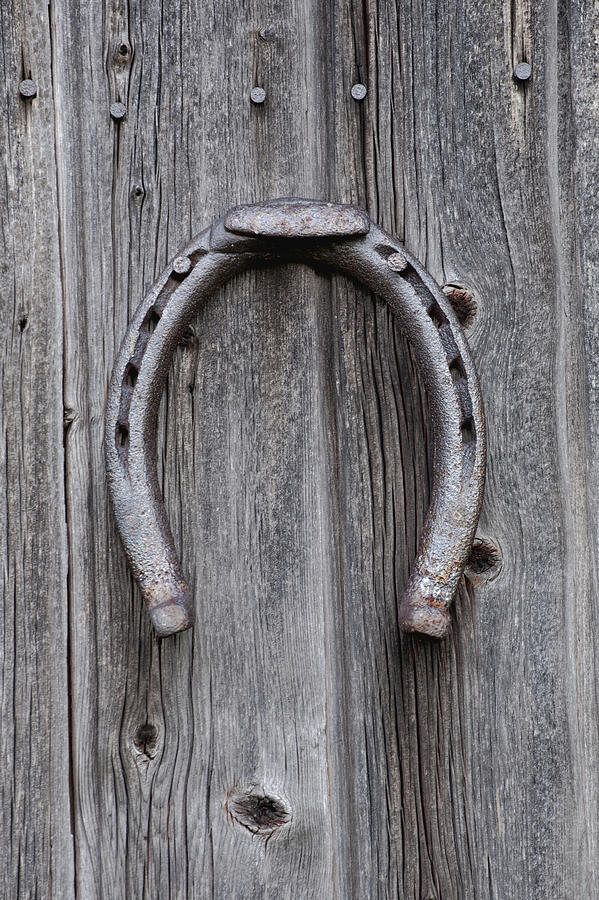 "Also, horseshoes are BETTER THAN CIRCLES. Leave space. Always leave space. Horseshoes of friends are greater than circles of friends. Life can be lonely. Stand in horseshoes."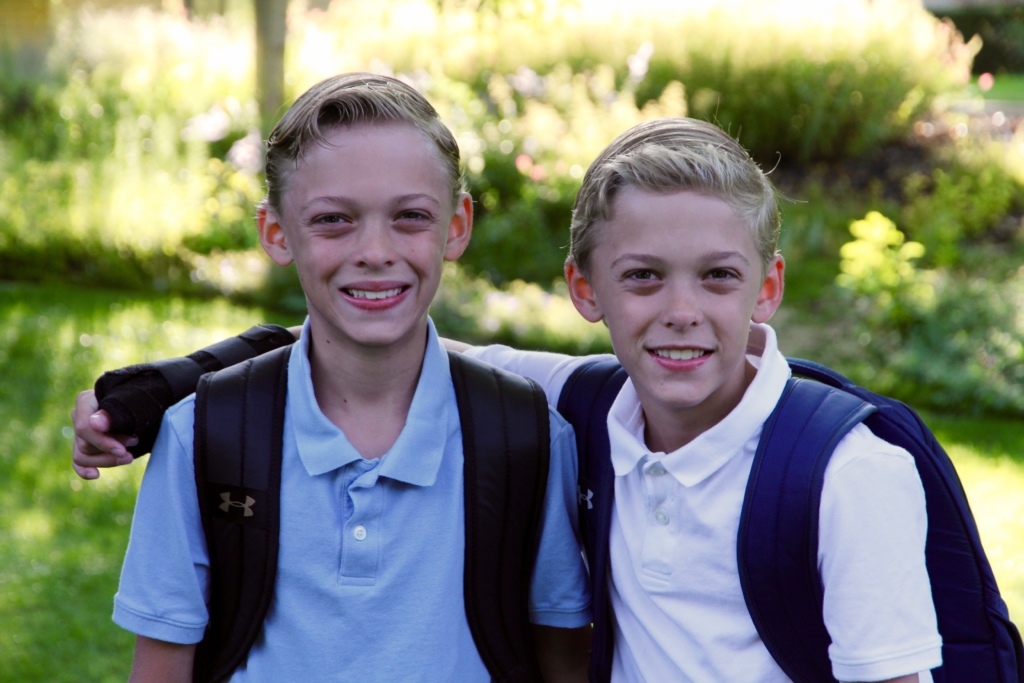 Third Invitation:
Note first the Church lingo I'll try to explain here: These remarks were given to youth of our church who have been baptized. Baptism in The Church of Jesus Christ of Latter-day Saints is a form of covenant = a promise we make to God, then God in turn offers us promised blessings. The culmination of covenant-making happens in Latter-Day Saint Temples, where we make special covenants of fidelity, service, and devotion. We believe we are given, in turn, an endowment or "gift" of power and blessings. Wherever you read "covenant" you can substitute the word "promise" for understanding. What I'm about to share is mostly directed to our young women who often ask the question, "Why don't women in our church hold the priesthood?" I wanted these girls to understand they DO "hold" the priesthood. They may not serve in priesthood offices (women serve in other organizational offices and work arm and arm with men who lead and serve), but women DO have access to every blessing and power available through God's priesthood, which we believe was restored to the earth when Christ's apostles appeared to Joseph Smith in 1829. (I know. Kinda deep stuff here. For more about that event, read this. If you have further questions, drop me an email and I'll happily answer them.)
3 – Choose to Access Power Through your Covenants
Did you know we can access great power through our covenants? Sometimes we don't realize this power is there. We walk past it, per say.
All of you young people have made covenants. You made them when you participated in the ordinances of baptism and the sacrament, which you take weekly. When we make a covenant with God he fixes the terms, and they are always generous, in fact they're a little lop-sided, because He always offers us more than He asks us to give.
Keeping our covenants gives us power to access special help in our lives.
This power I am talking about is priesthood power. Young Women, I want you to know you have access to priesthood power through the callings you have and the covenants you make, particularly when you get to the point where you make temple covenants.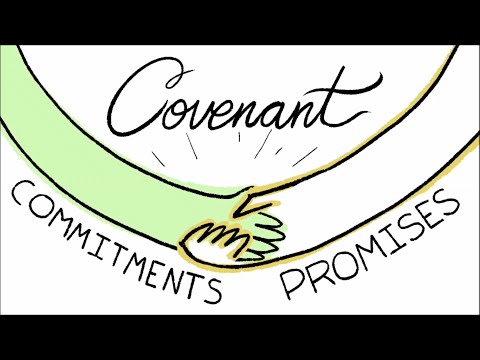 President Oaks referenced Sheri Dew in one of his conference talks where she explained what it means to find power in our covenants. She said,
"Covenant keeping women have direct access to priesthood power for their own lives. [This] means we can receive revelation, be blessed and aided by ministering angels, learn to part the veil that separates us from our Heavenly Father, be strengthened to resist temptation, be protected and be enlightened = made smarter than we are — all without any mortal intermediary."
Because you young women have made covenants, you are entitled to these blessings. You can bring this power into your life every time you take the sacrament, every time you enter the temple, every time you pray and ask specifically for blessings.
Ask for revelation, for the ministering of angels, to resist temptation, to be protected, and to be smarter than you normally are through God's knowledge and discernment.
President Nelson said, "The Kingdom of God cannot be complete without women who make sacred covenants and keep them, who speak with power and authority from God… We need women who know how to access the power of God made available to covenant keepers."
The night before I was to go through the temple for the first time and receive my endowment, I woke up with a dark feeling, so dark I began to feel worried and afraid. I was so uncomfortable I couldn't get up and kneel by the side of my bed to pray. Eventually, I threw the covers off and ran up to my parents' bedroom and told my Mom what I was feeling. I asked if my Dad could give me a priesthood blessing. Which would have been totally fine and appropriate. And eventually, the following morning, he did give me a blessing. But in that moment, My Mom put her arm around me and said, "Maybe we haven't exhausted all our resources with prayer." We went out to the living room and knelt together, and she prayed aloud, asking God to replace the darkness I felt with Light through the power of our Savior, Jesus Christ." Immediately I began to feel the darkness leave. I didn't realize it then but I do now, that she was teaching me about the power we can access through our covenants.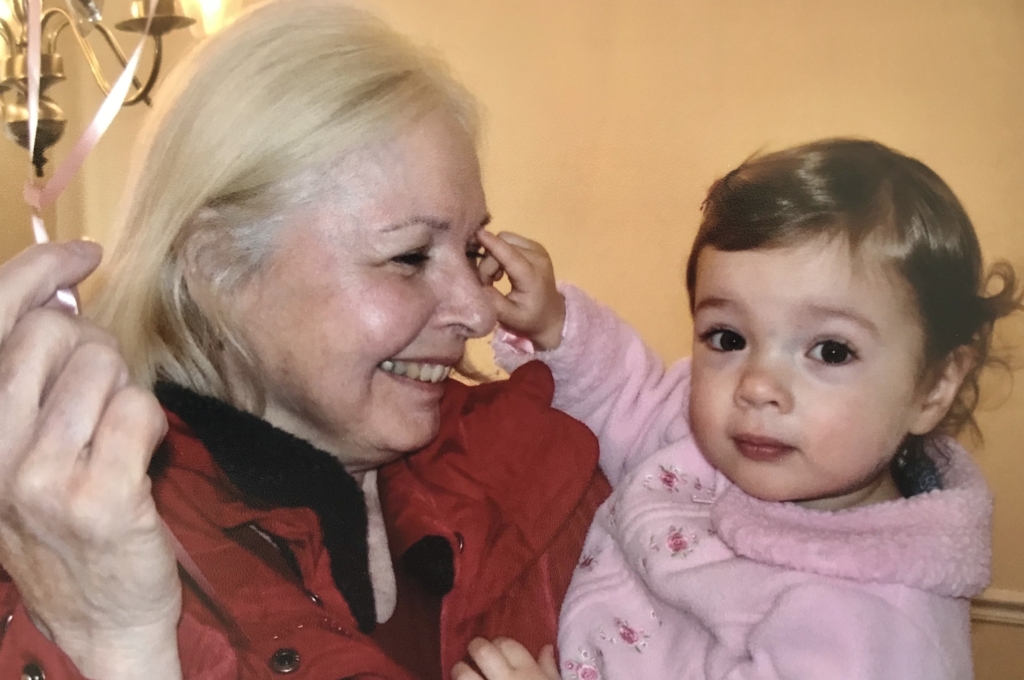 Our world is becoming more and more divisive and cynical. More than ever, we must strive to be united, men and women, working together, armed with the power of heaven.
I love Jesus. And I know He loves us. I believe all of us, at any age, can accept and work on God's invitations to live in His love, begin a mission of inclusion, and access the power waiting for us through our covenants.
Just a couple weeks after I gave this talk, our prophet, President Nelson, blew us away with a talk on this very subject, which he gave in the Church's annual Women's Conference. Listen or watch here.
It's an exciting time to be working with the youth. I feel blessed. I feel happy. I feel oh so grateful.