Would you believe this is the first morning in almost three weeks I have had to be at home, in the quiet, to gather up the pieces of this non-stop, too-busy season?
Of course you would. You're living it too. Your own zig and zag of a path, running to and fro, busting from one place to the next, trying to get children everywhere they need to be, wanting to sup deeper from the joy in this wild and wonderful world.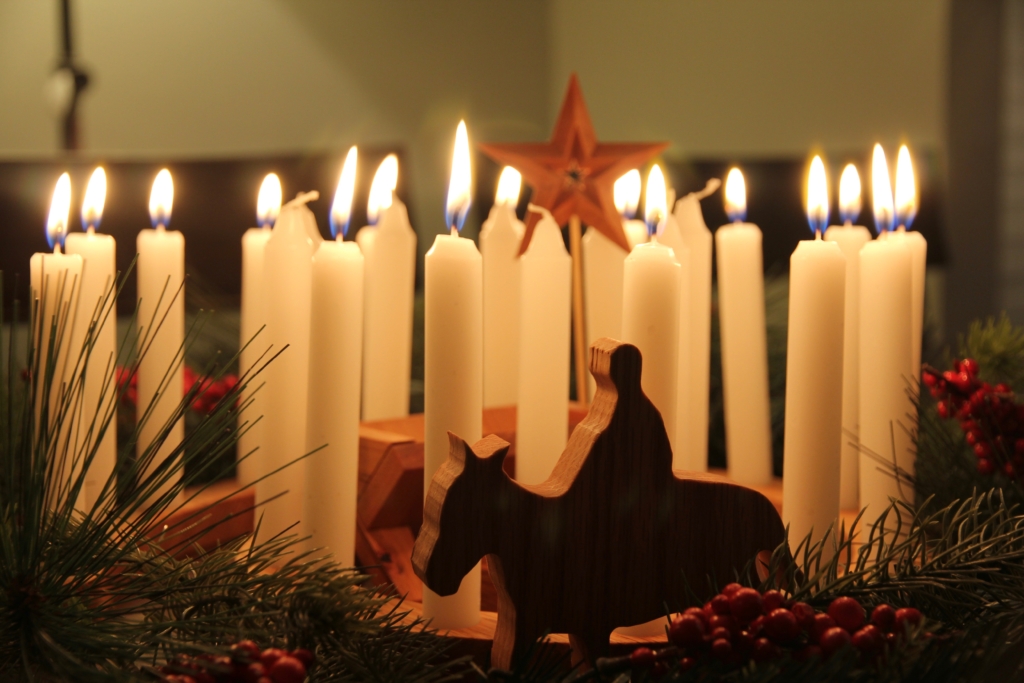 It seems this rush of productivity — the privileged lessons and activities, the pressure, the striving — it may just be the unfortunate badge of our time. And to what end?
Sometimes I want to pull back one hundred percent from all we're trying to do, and completely, unashamedly regroup. I haven't figured out how to do that yet. Maybe I'm afraid? Of what? Missing out? My children not being successful? Being different? I'm not exactly sure. Still processing.
My kids love their activities. They want to be there. I enjoy seeing them grow and succeed, but it pains me that some, even most days, we can't fit in the things I know will really give them roots, peace, and knowledge to navigate this life. I keep thinking of these wise words from our prophet:
"Examine your life meticulously, and regularly. . . the Holy Ghost will prompt you about what is no longer needful, what is no longer worthy of your time and energy." – Russell M. Nelson

read or listen to his incredible talk, given October 2019
I have been praying about all these things, thinking on them. If you have thoughts or insights, please throw them my way.
Hallelujah a new year is coming. A chance to restart, reset, revisit, and try again. That is hope. That is the thing with feathers, as Emily says, that perches in my soul.
We light our Advent candles on a Sunday evening, and the day is long past the hour everyone should have been asleep. But I push for one moment, for the boys to stop moving, for everyone to stop bickering and simply listen. So we can read about the signs in the Book of Mormon, talk about the days of unending light, the symbolism of the new star.
It seems I am losing the battle until I tell them the story of my friend Amy, which she shared in our Choir Concert last week. A story about her son Aaron, who needed a life-saving bone marrow transplant, and how worried she was that they would not find a match among their other boys.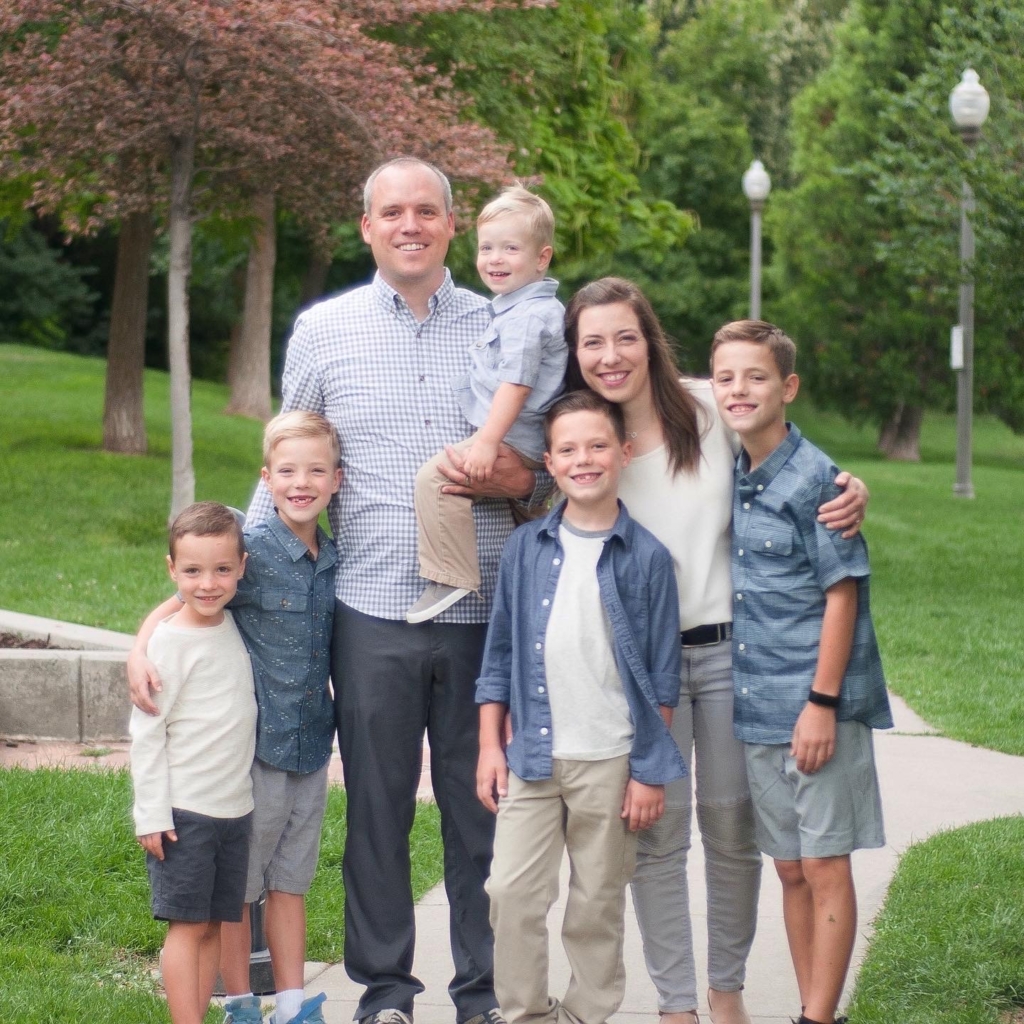 While she prayed for this reality, she knew the bone marrow of her children had been determined long ago. Her prayers would not change that. But then she happened upon these words from Neal A. Maxwell, spoken decades ago:
"Recall the new star that announced the birth at Bethlehem? It was in its precise orbit long before it so shone. We are likewise placed in human orbits to illuminate. Divine correlation functions not only in the cosmos but on this planet, too."
Suddenly, she had the thought:
 "If God can put a star into orbit long before He needs it, then He can give one of my sons the right type of bone marrow long before Aaron will be diagnosed with this disease."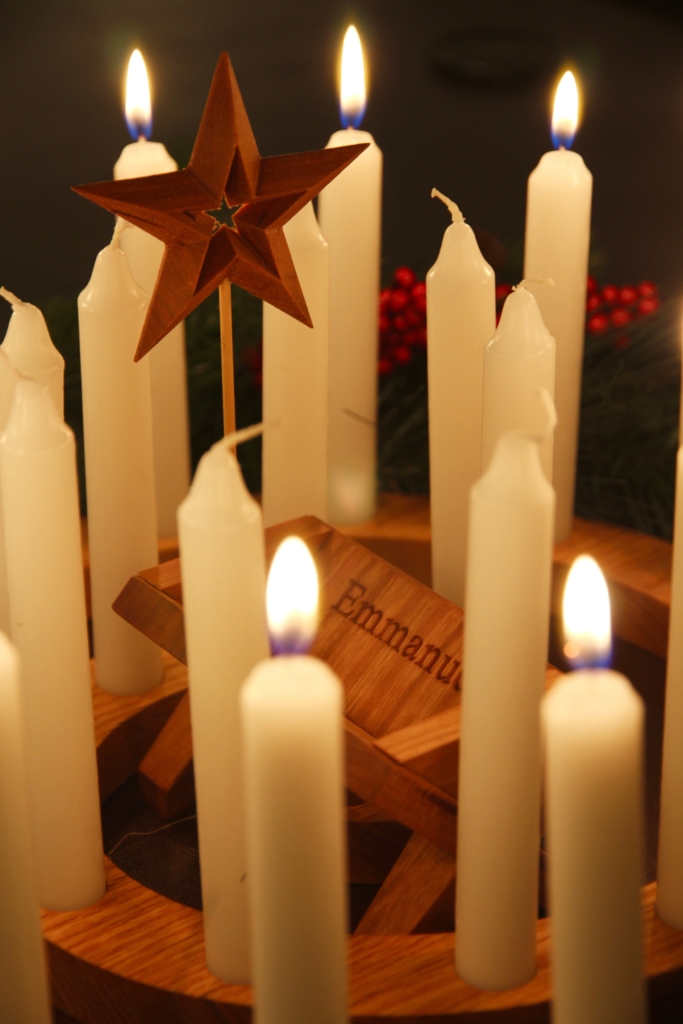 And that is precisely what happened. To her family's incredible relief and thrill, all the bloodwork and tests showed that her son, Maxwell, was an exact match. Maxwell then gave to his older brother Aaron, what Aaron's body could not create or provide for itself.
Amy taught us this truth: God can put things in motion for you, long before you are in need of them. His omniscient mind has already seen what struggles you will face, what miracles you will need, what people, contexts, and things He ought to move into your orbit precisely when you will be most desperate for them. He is already at work for you, ever moving the cosmos, big and small, in your favor.
She finished with these words:
"This Christmas, I invite you to look for your own Star of Bethlehem. Maybe it will be as colossal as a fiery ball of gas in the heavens, or maybe it will be microscopic, like bone marrow cells from a little brother. Whatever shape it takes, let it comfort, guide, and help. God placed it there just for you.


Amy Johnson, Incanta Concert, December 10th 2019
Look for your own Star of Bethlehem. That is an act of faith, yes, but a comfort that illuminates the most anxious corners of our souls. I believe it. I have seen it a number of times in my own life. And I know it is real for you as well.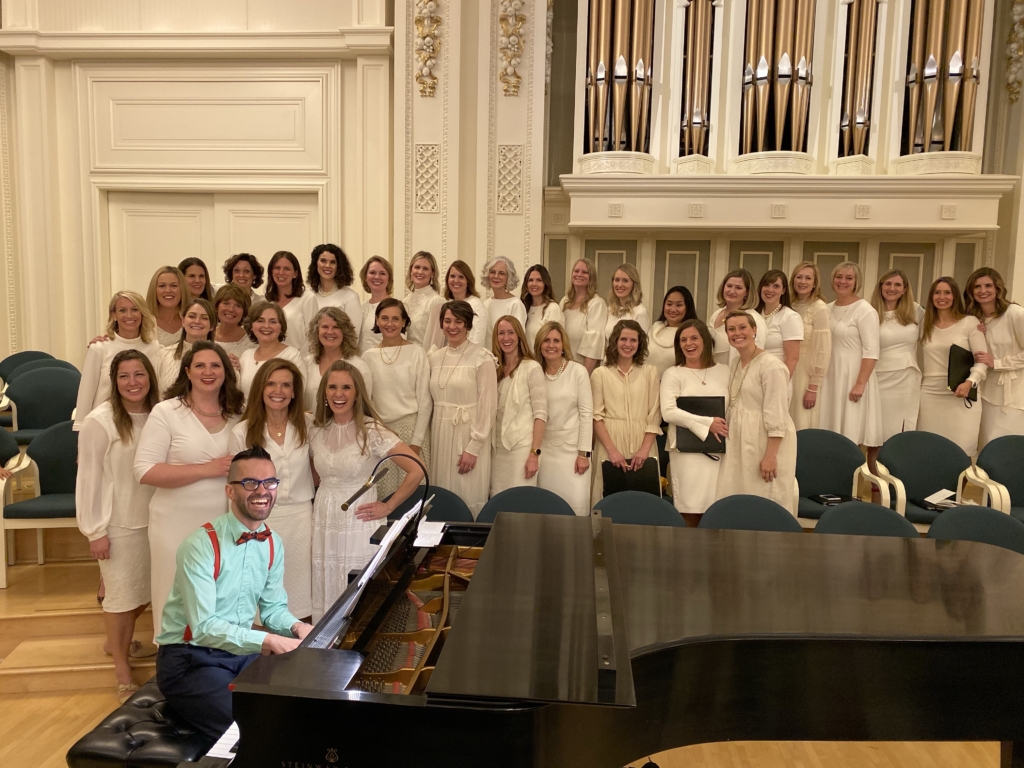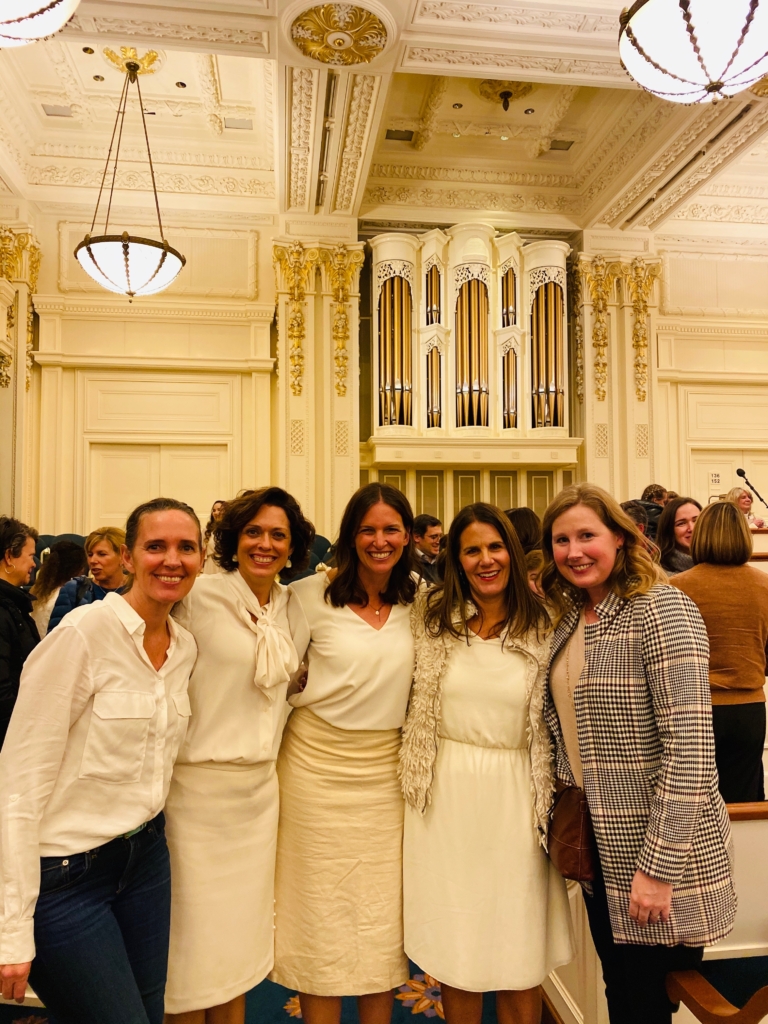 Our Incanta concert was complete joy! We had quite the lineup of songs this year. From Jingle Bells (Barbara Streisand style – so fast you could barely catch your breath), to a haunting arrangement of O Come, O Come Emmanuel that Kendra wrote, a beautiful composition by one of our choir members, Heather, to What Child is This, and a gorgeous new song I had never heard before called, Sure on that Shining Night. Listen here, since I'm too lazy to upload our own video. 🙂
The words ring out: "All is healed. All is whole." Because of that one shining night and our blessed Savior, who was born into this fallen world.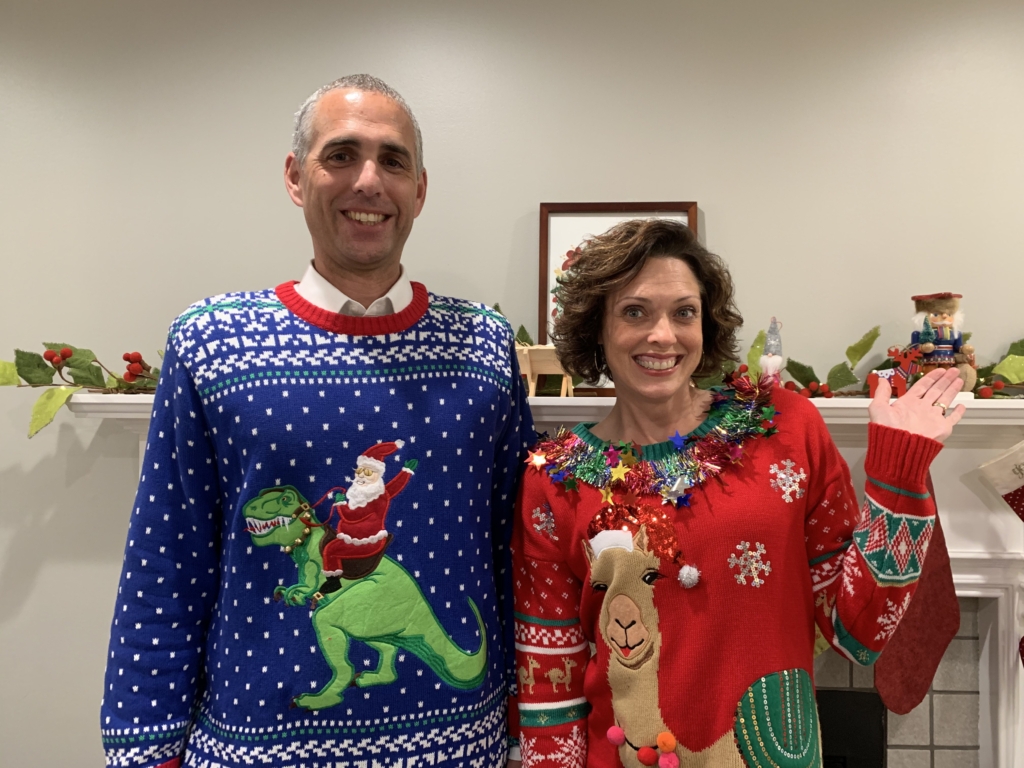 Doug and I wore our favorite Christmas sweaters to his work party this year. The invite said dress was "festive business casual." Whaaaat is that? Well, this was our interpretation. Ha!
November zipped by in a blink. We took our family to Kauai over Thanksgiving break. 10 days on that gorgeous island.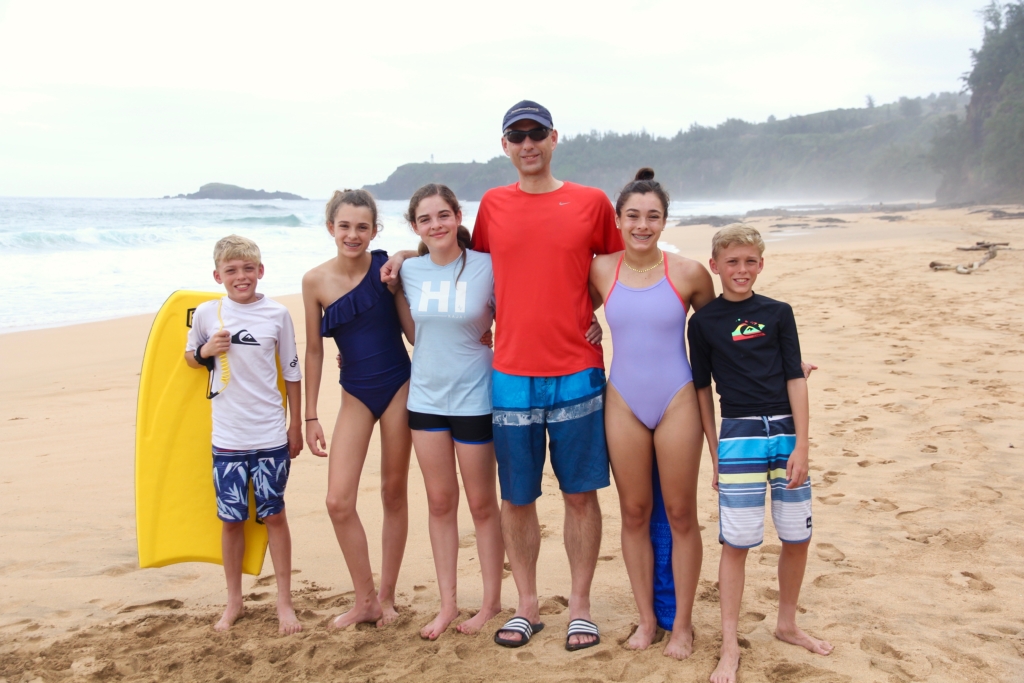 We had never been before and oh my heavenly days, it was glorious. I completely checked out of all things "home." I ignored all commitments and worries. I was in serious need of disconnect. So was Doug. Most of us were sick before we left, battling head colds, plugged ears, and congestion. That warm island air was just what all of us needed. I don't know when we'll be back. So right now my heart is packed way tight with gratitude for the time we had together.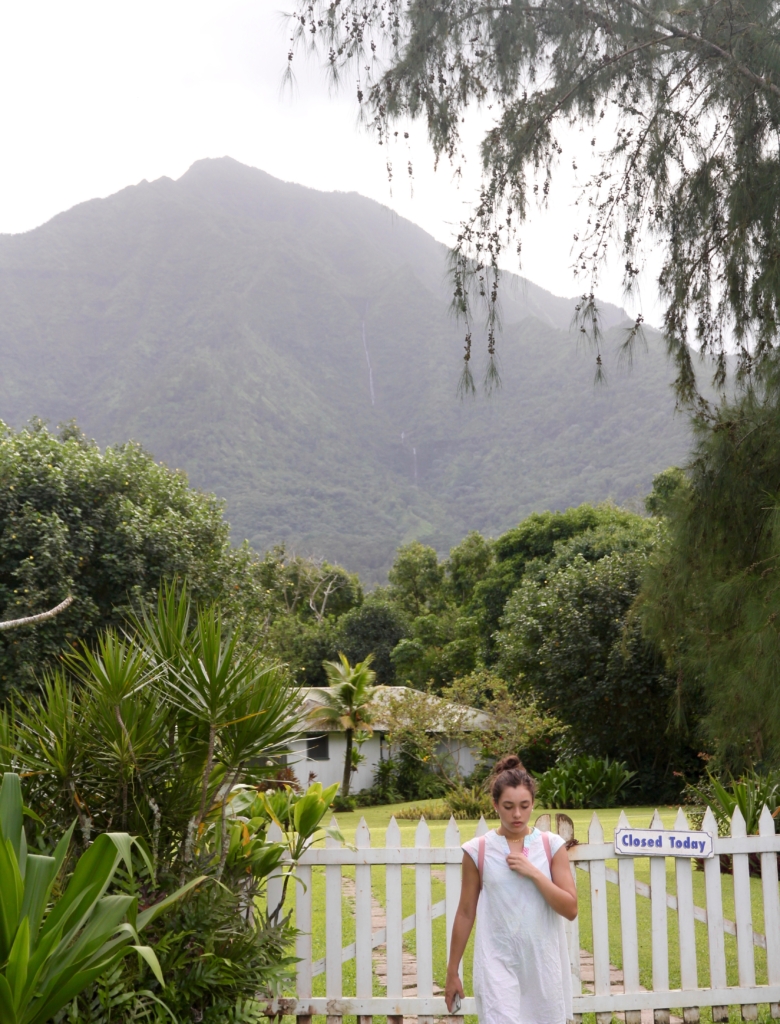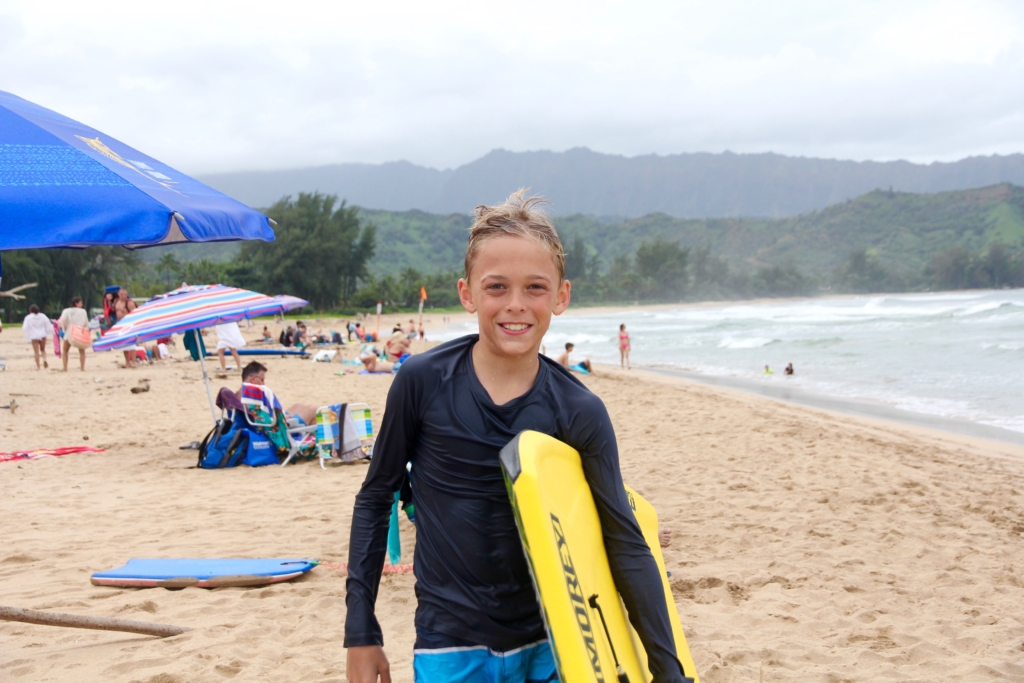 I seem to always have way more posts in my head and heart than I can ever carve out time to actually create. But maybe? Maybe I can get some more images of Kauai up over Christmas break? We will see.
Serving the young women in our ward has consumed an enormous amount of my time. All of the ladies I serve with have had to let things go to do this job. It is necessary though, and very much okay. Last week we finally got all of our leaders, advisers, and specialists in place. Our entire team together. As I looked into their faces at our first complete board meeting, I was overwhelmed with the feeling that "We are all here. This is right. We can now move forward." I am so grateful for this opportunity.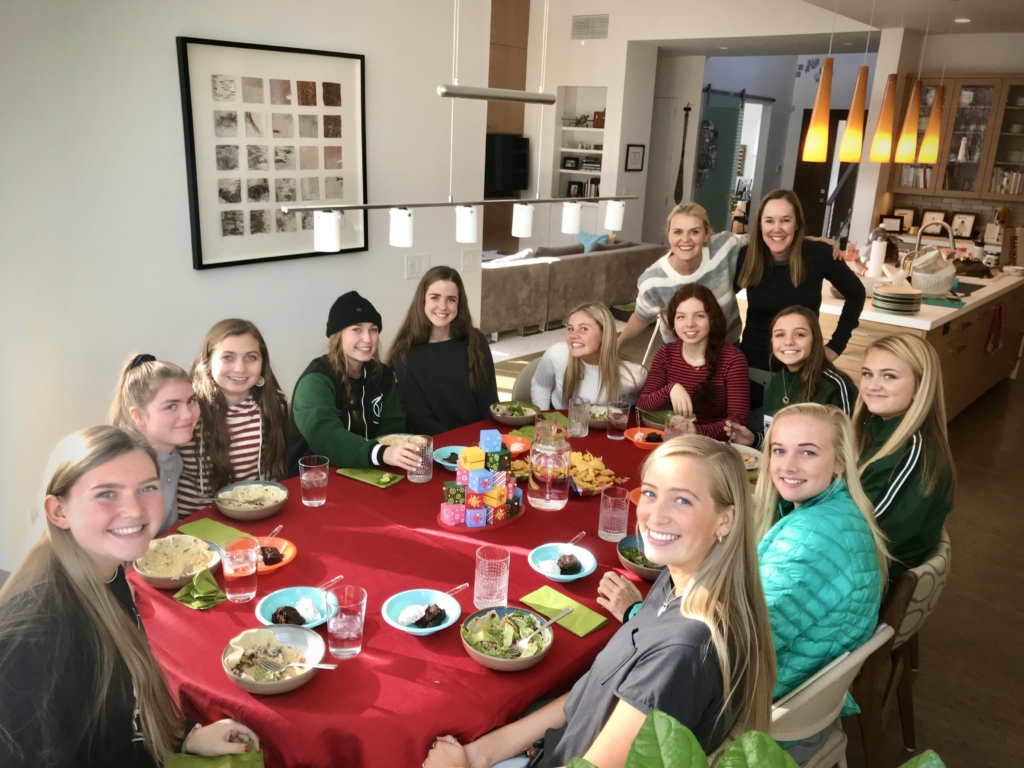 I love our, soon to be, 60 girls, with all I have. I would do anything to protect them, teach them, help them feel God's love.
So as I wrap up this post and head out to the dreaded stores of consuming humanity, here are a couple videos you must watch, if you haven't already.
First, President Nelson, who I referenced above, playing the piano, while darling Claire Crosby sings along. The way he looks at Claire is so tender.
And this new video the Church of Jesus Christ of Latter-Day Saints put out this year about the birth of the Christ child. So real. So much more accurate than previous depictions. And the face of the Wiseman, when he finally sees His Lord and Savior . . . it makes my insides well up with emotion indescribable.
Saturday night, Doug and I attended the Christmas Carol Service at the Cathedral of the Madeline. They sing a verse we don't typically sing in our hymn books and we sang it with our choir this year. I love it so much I can barely squeak the words out.
"Child for us sinners, poor and in the manger, We would embrace thee with love and awe. Who would not love thee, loving us so dearly? O Come let us adore him. O come let us adore him. O come let us adore him, Christ the Lord."

John Francis Wade (1711-1786)
Merry Christmas friends. I am grateful we still share this space together. You have lit up my life in the most beautiful ways. Joyous celebrations as you gather and love and await the coming of our precious Christ.